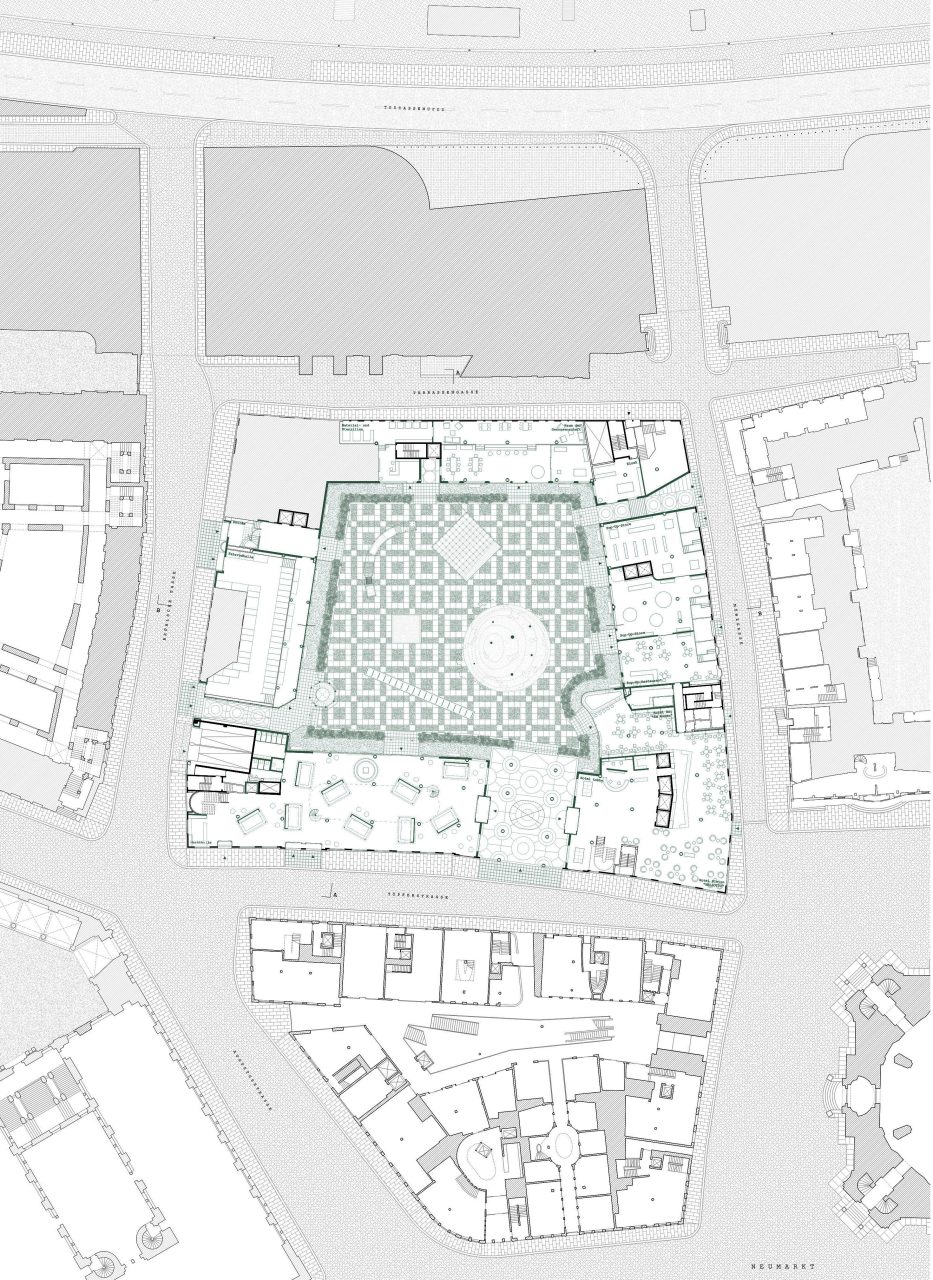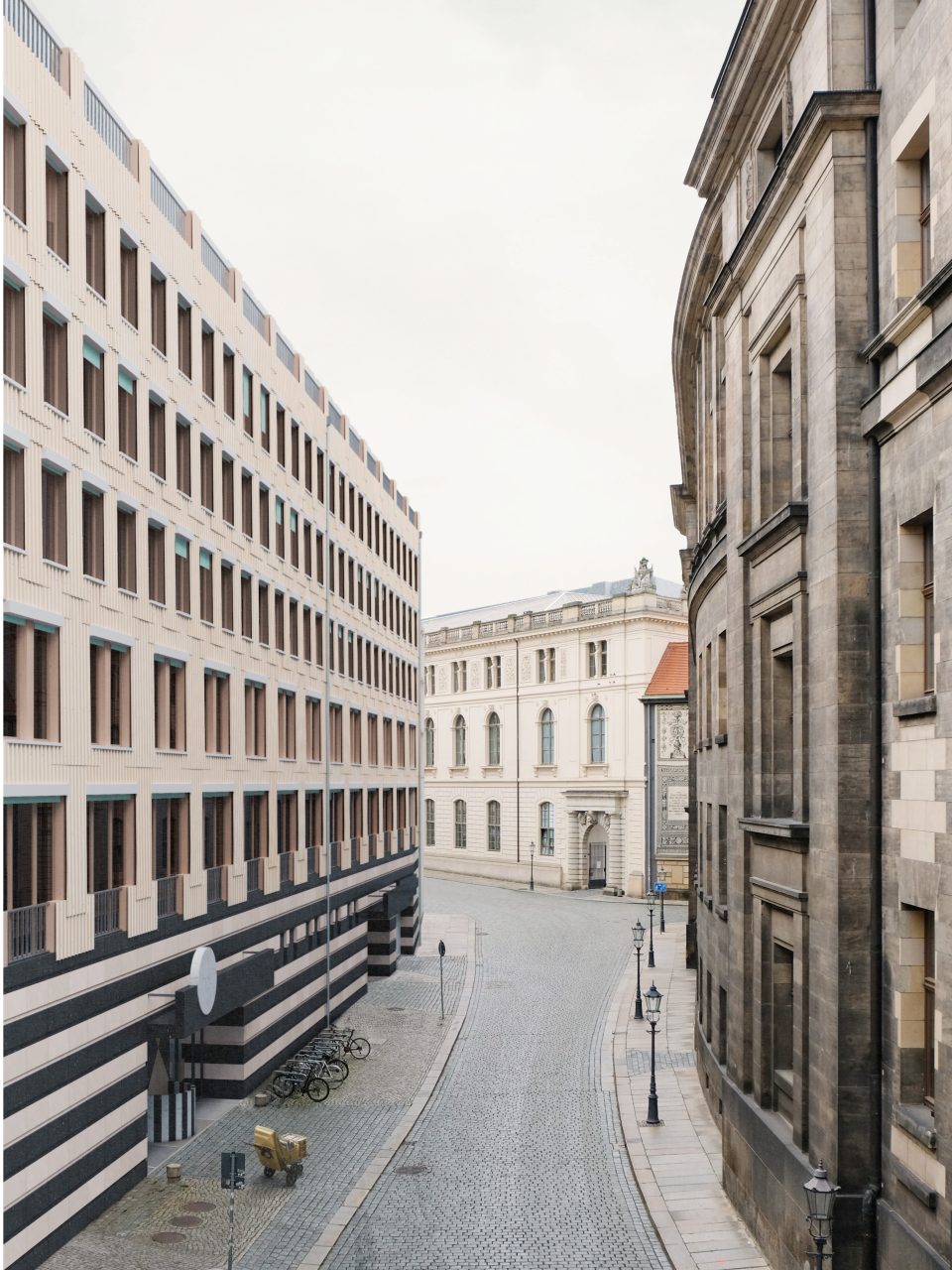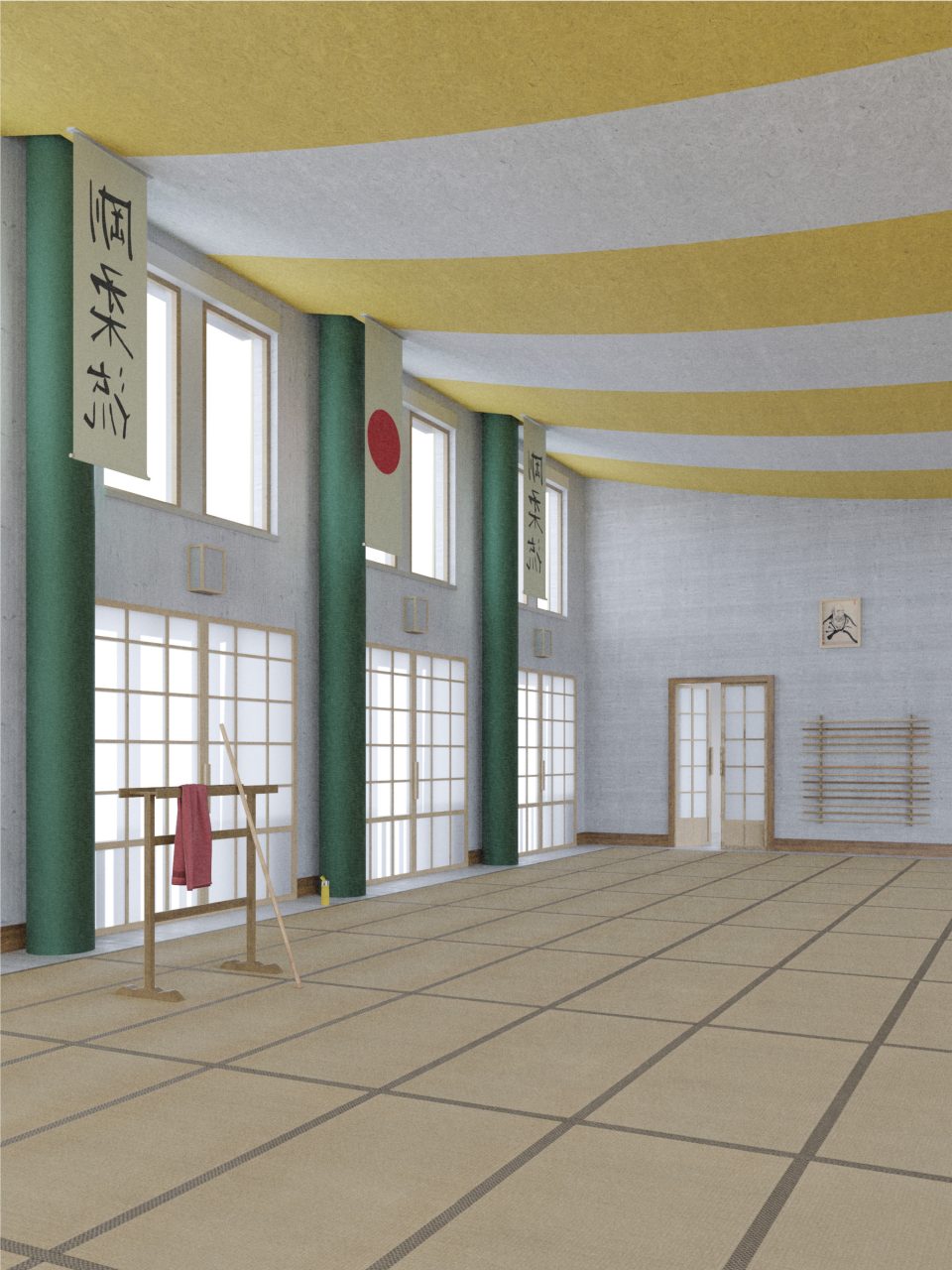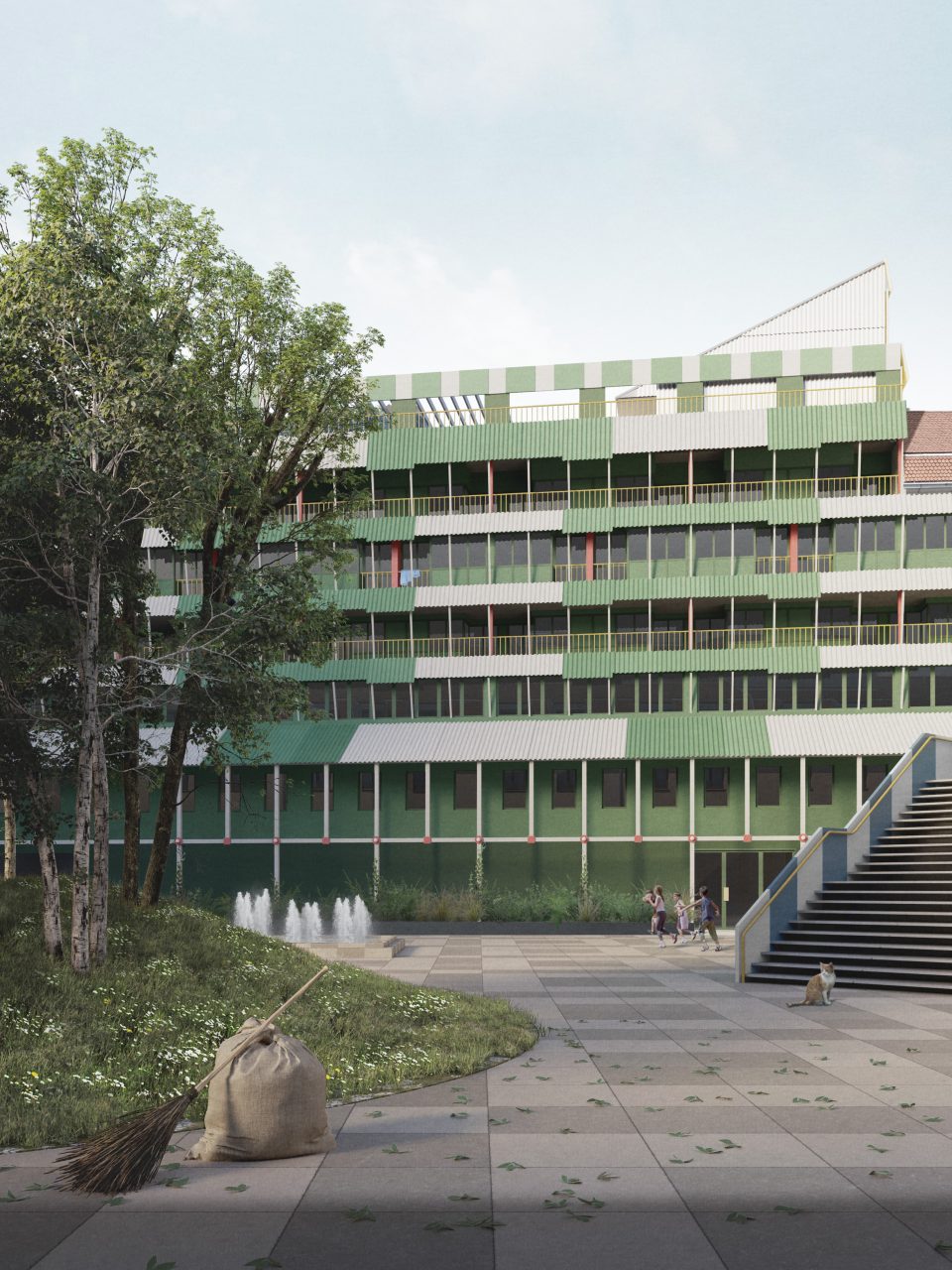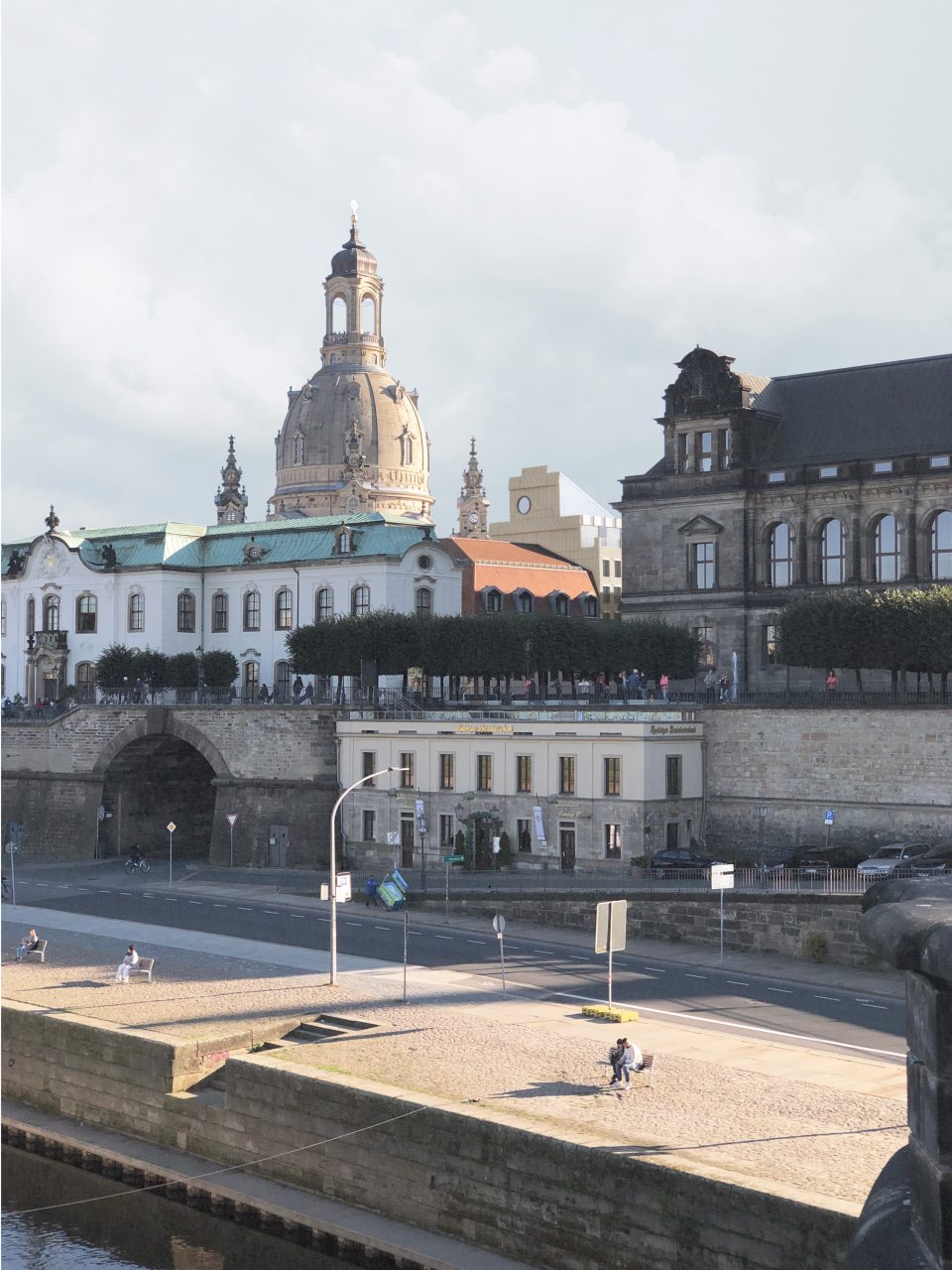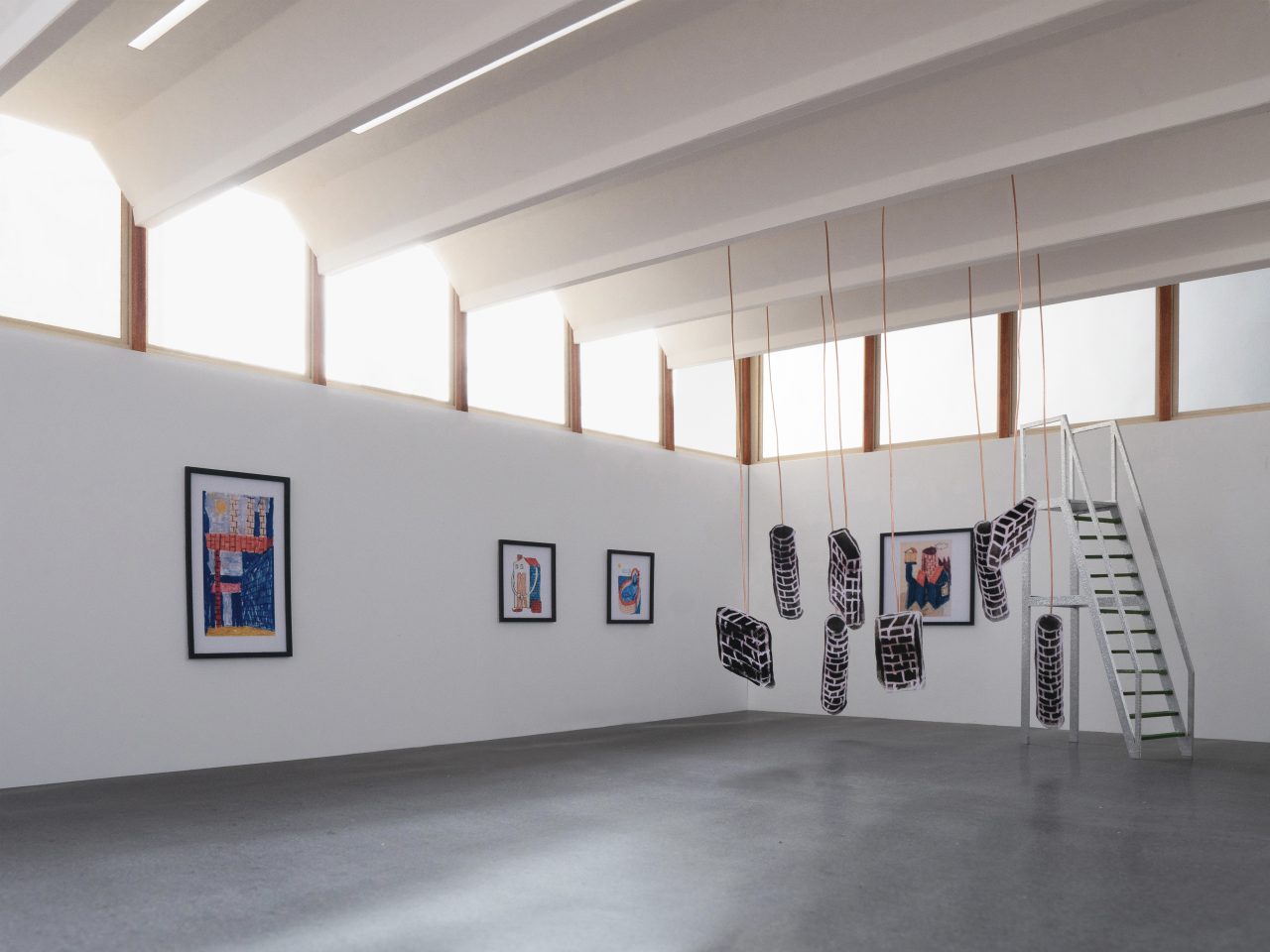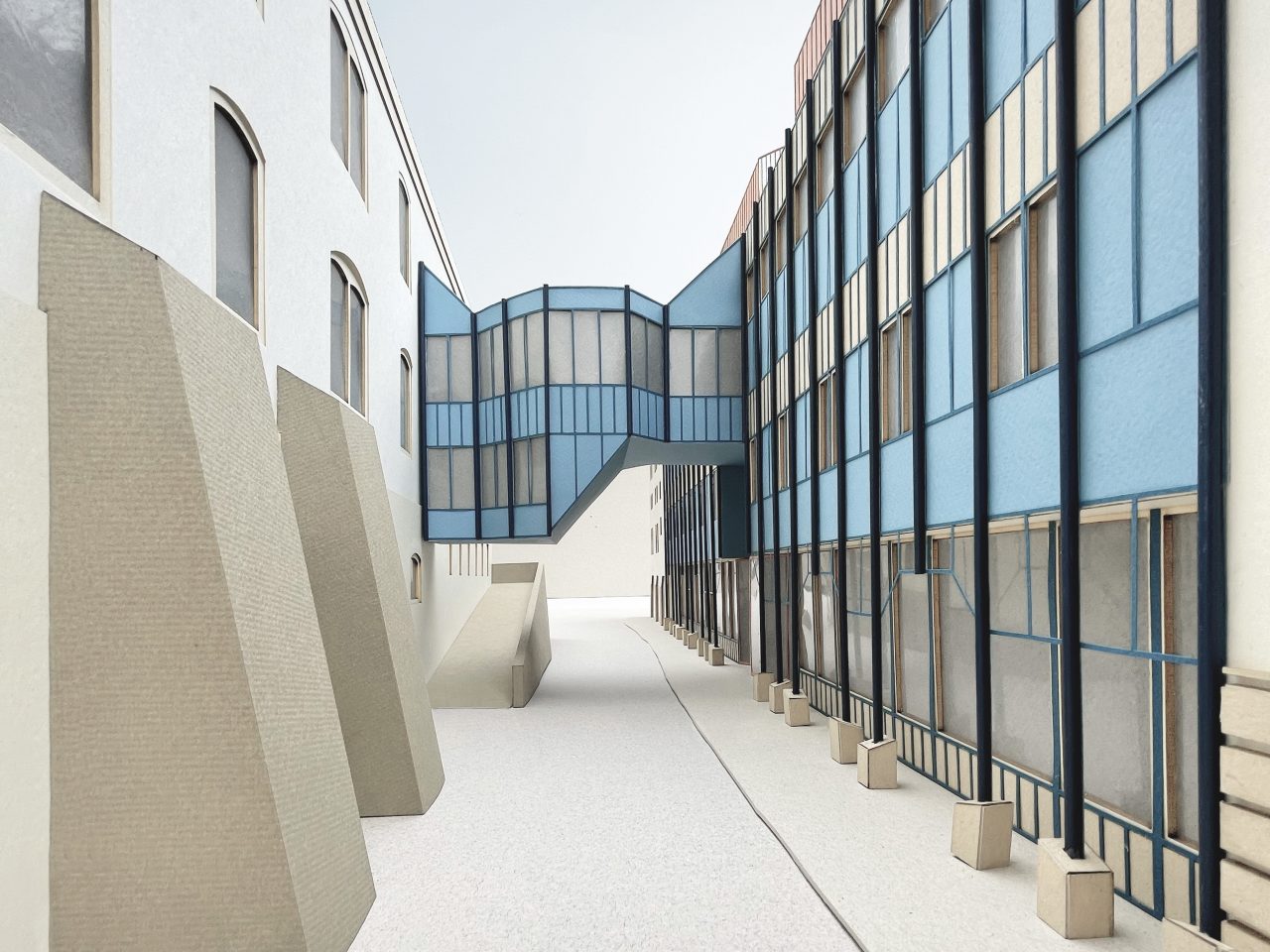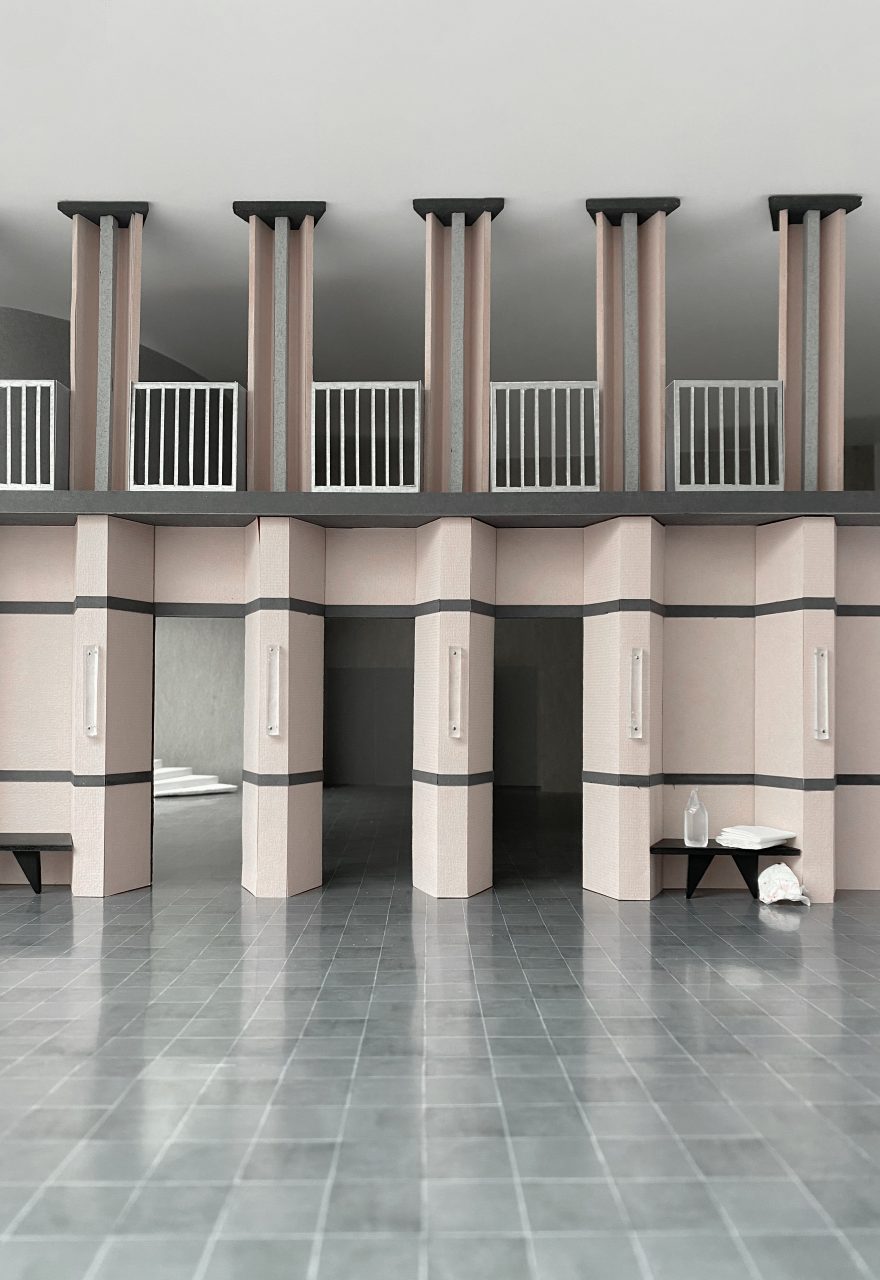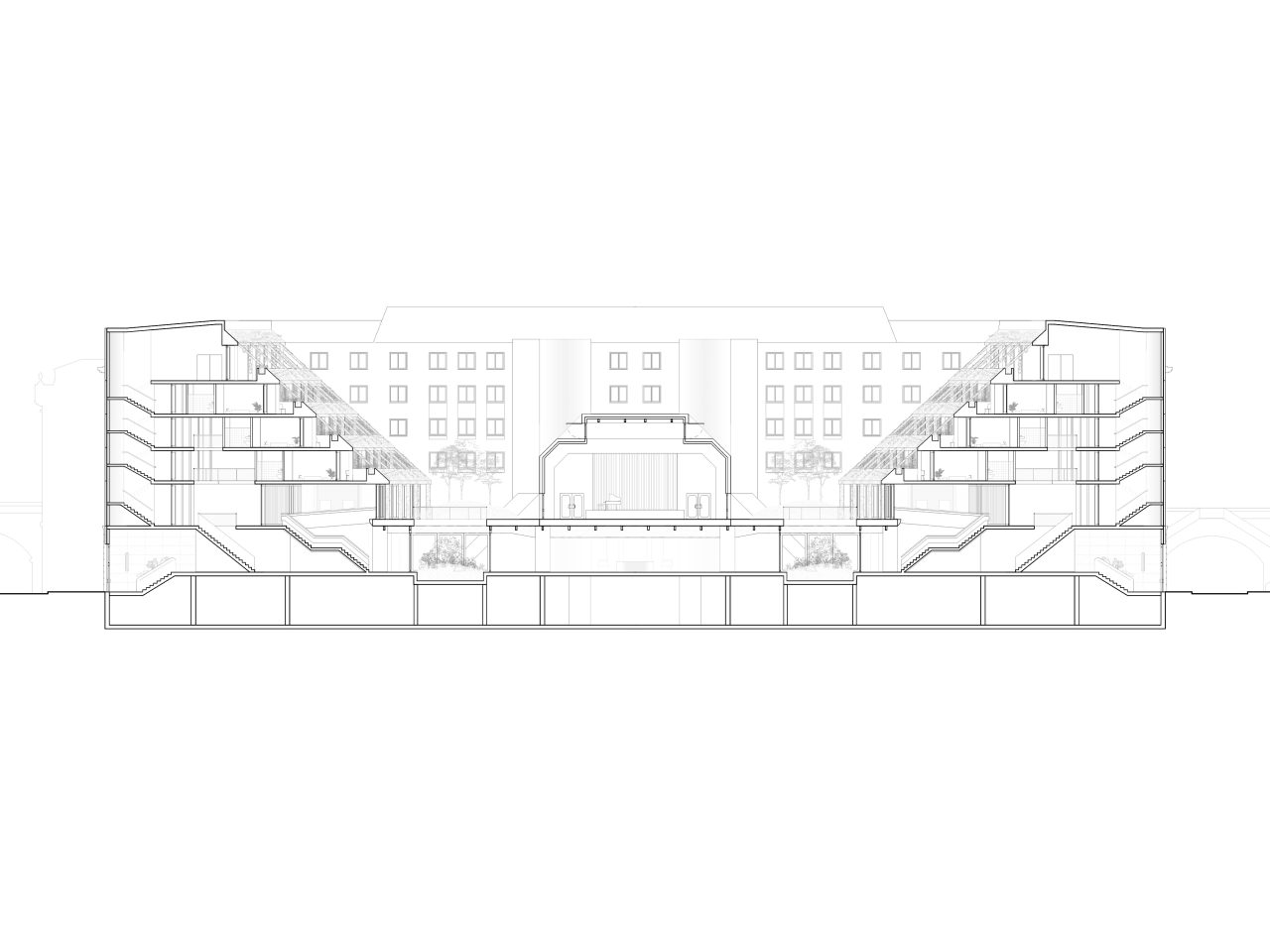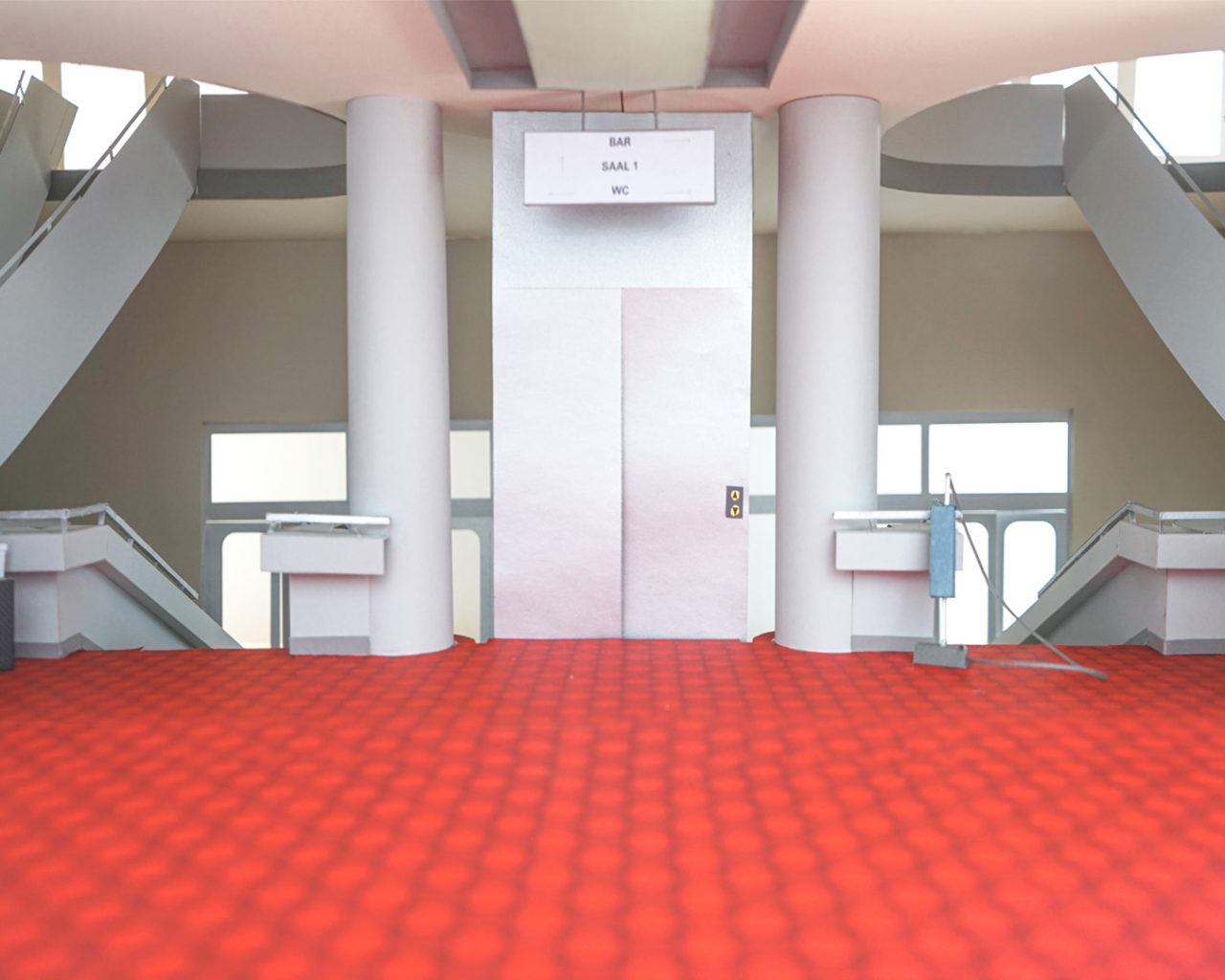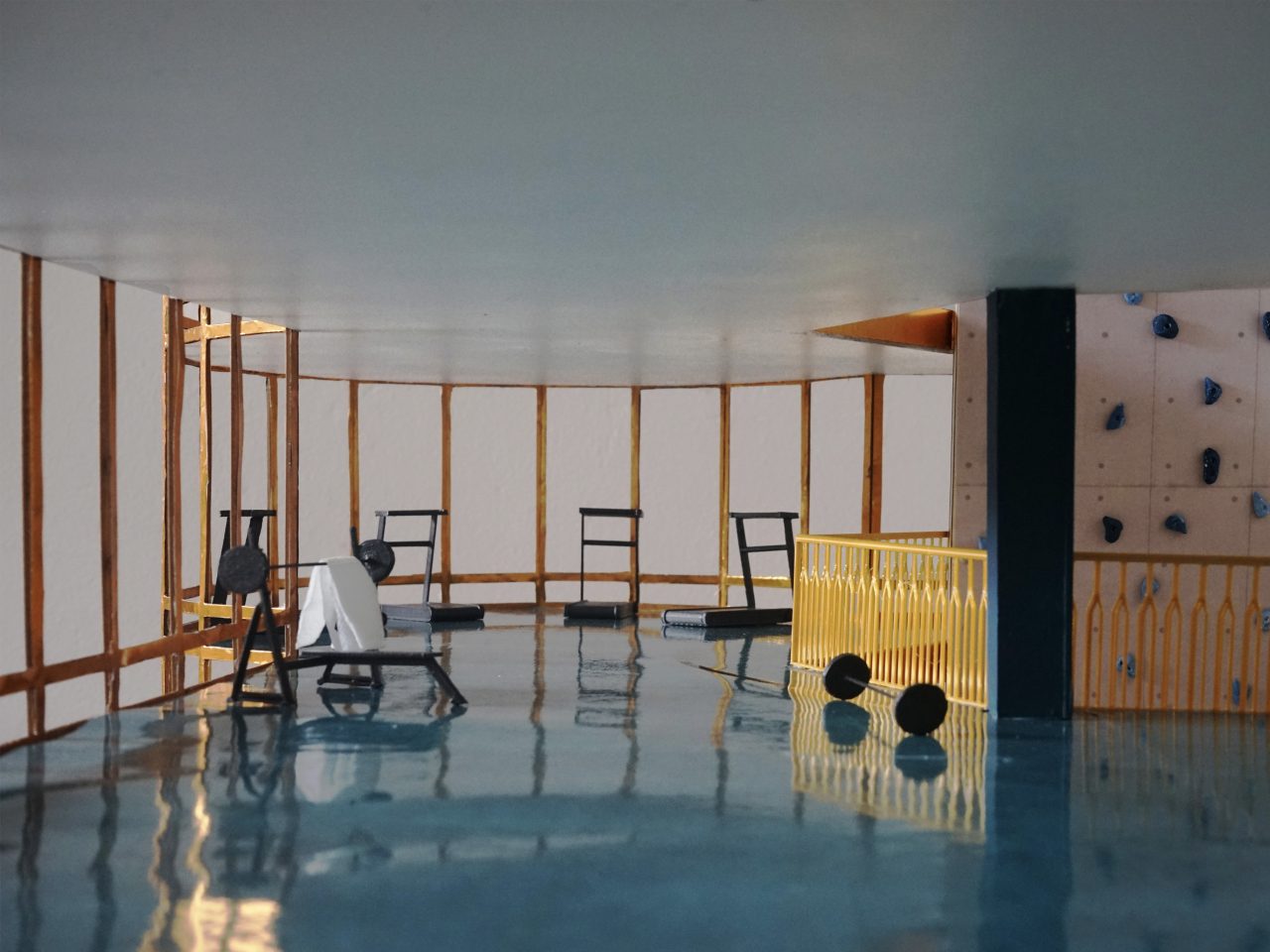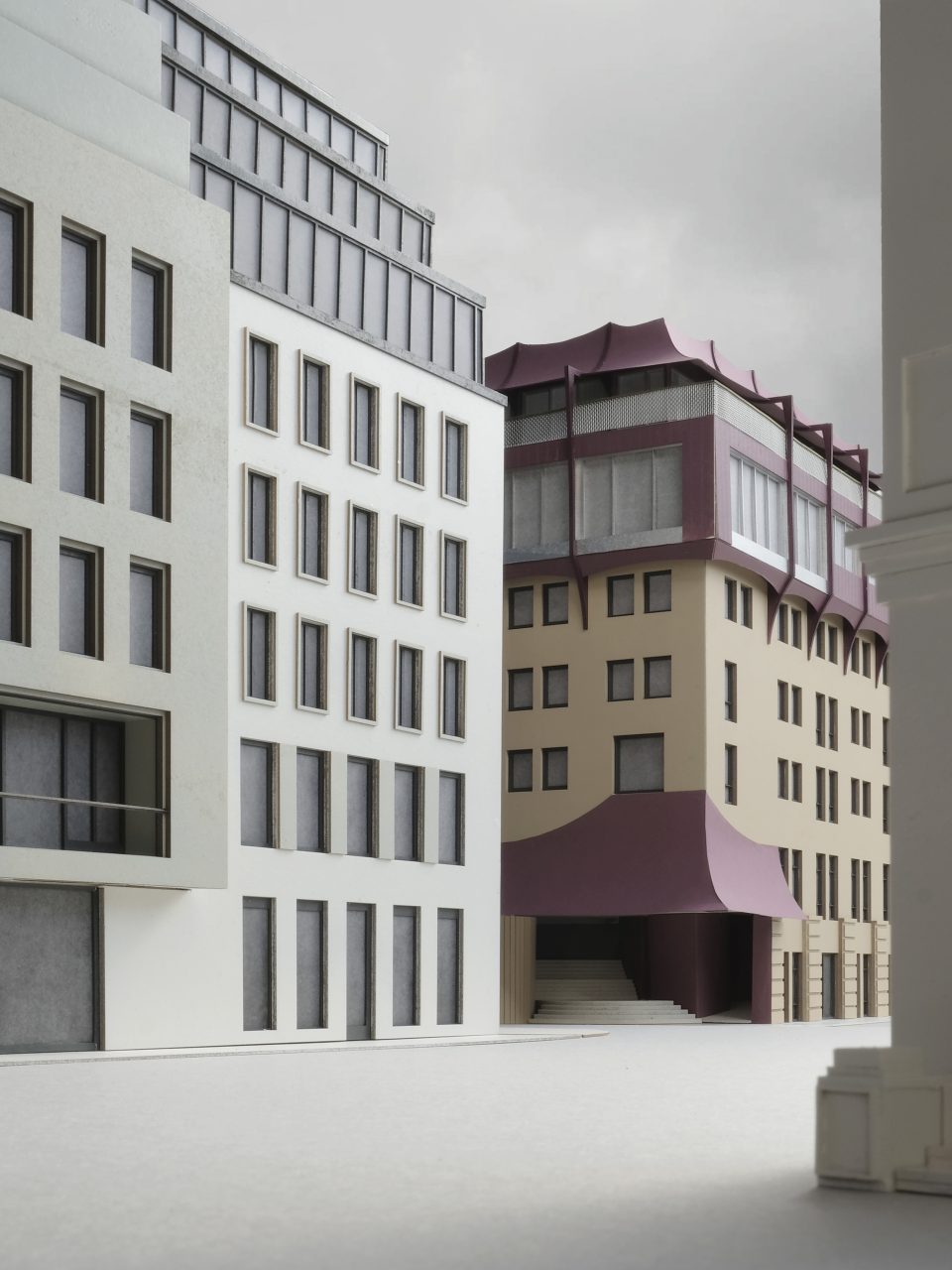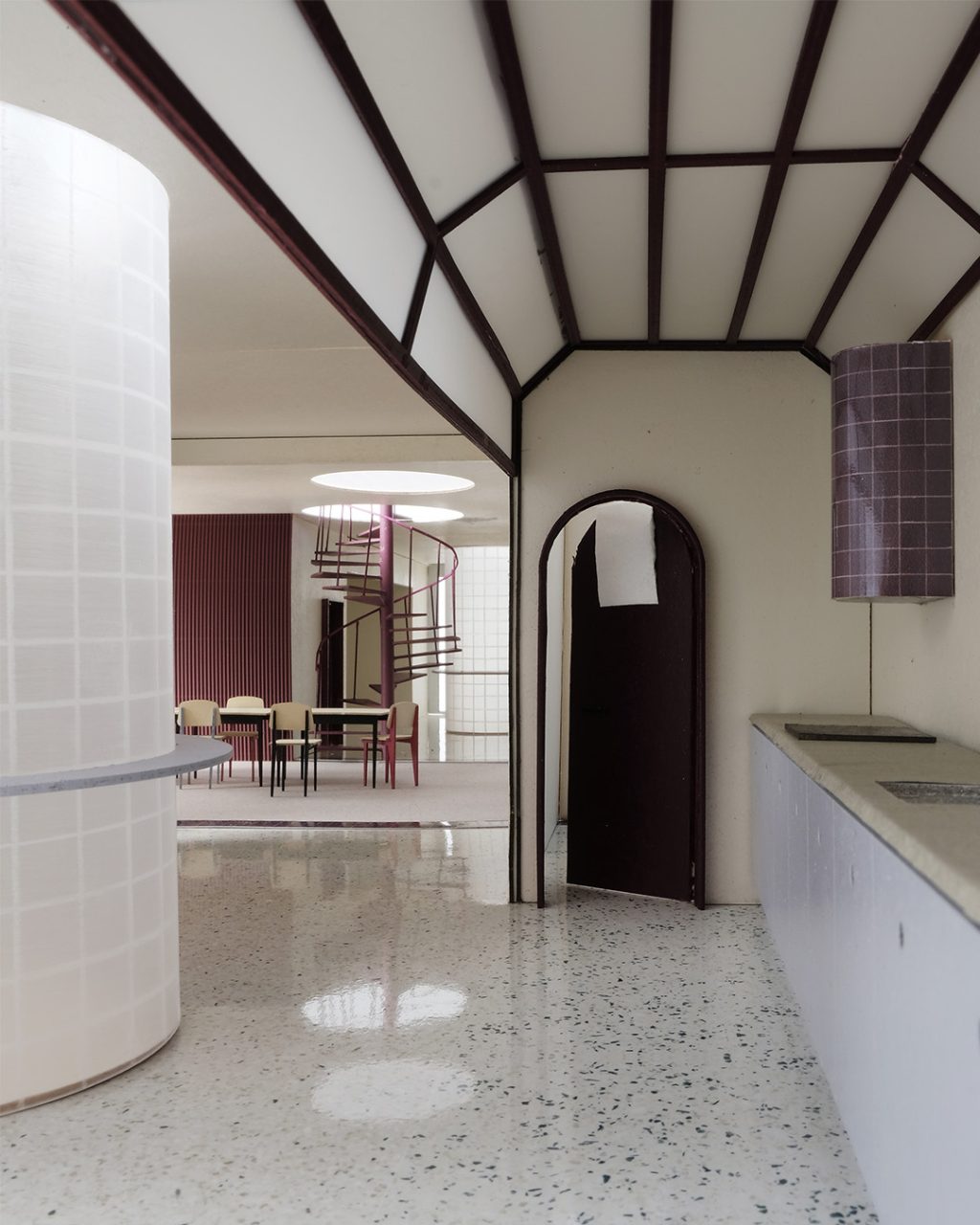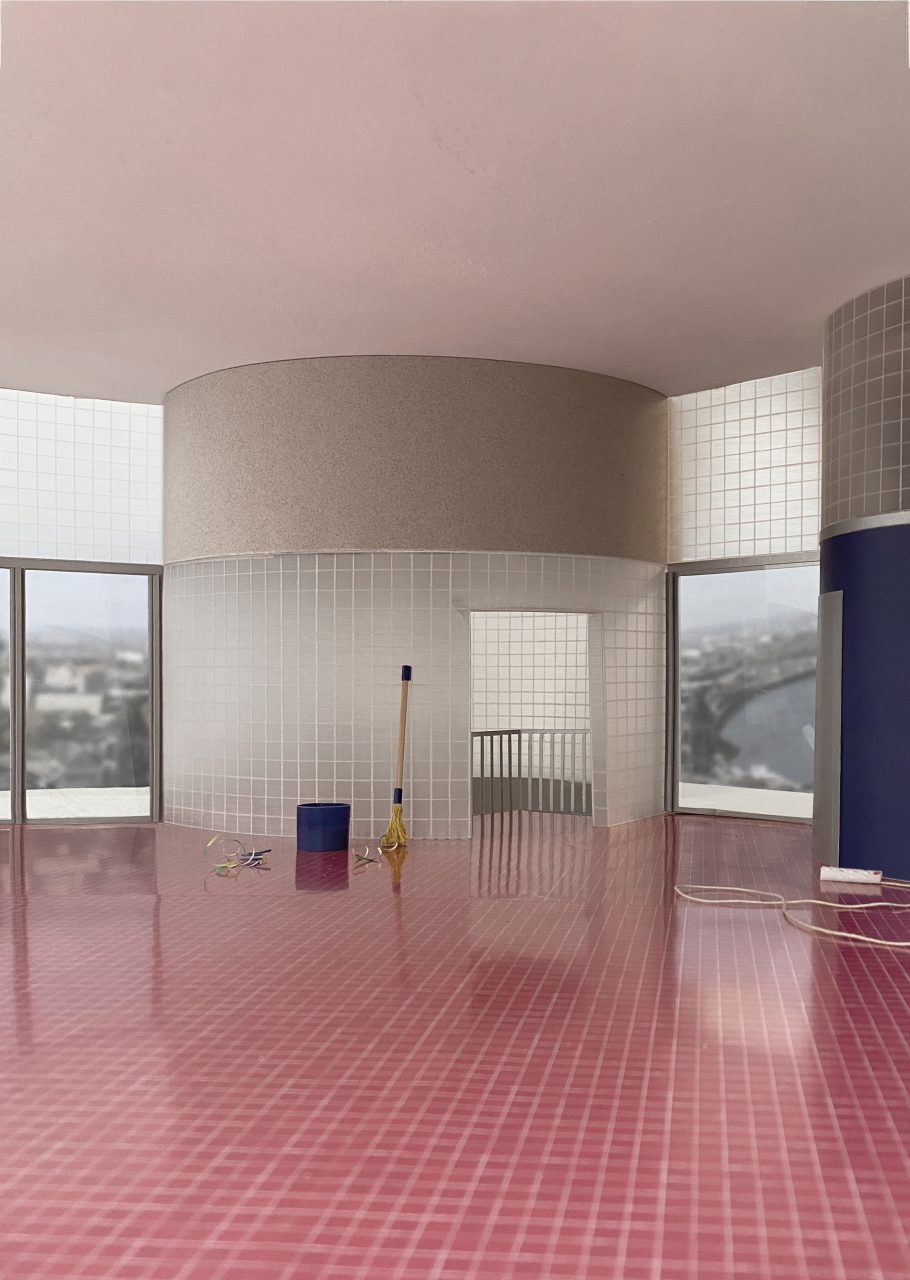 Transformation of a large hotel block in Dresden's centre
Gastprofessur Entwerfen
Studio Bernd Schmutz
TU Dresden
Wintersemester 2021/22
Mit Thomas Back


The debate on Dresden's Old Town was always entangled between reconstruction of the baroque city fabric on one side and modernism on the other side. Instead of yet another tabula rasa our projects intervene by stepping sideways into the discourse – with the transformation of an existing but neglected hotel building from the 80s and to reuse what is already there. The projects for the Hilton hotel speculate what a city block at this prominent position could offer in the future and add new programme, to turn it ultimately into a contemporary 'Palais' that becoms part of the public structure of the city, offering new places for diverse users. The interventions act at various scales reaching from small capriccios, pavilions and new interiors to larger buildings within the block, all integrated with recyclable low-carbon material. The core of each project is housing, complemented with gardens, play, fitness clubs, wellness, display, dojos, markets or work places, whilst adding new forms of hotel living – altogether making a 'Palais Hilton'.