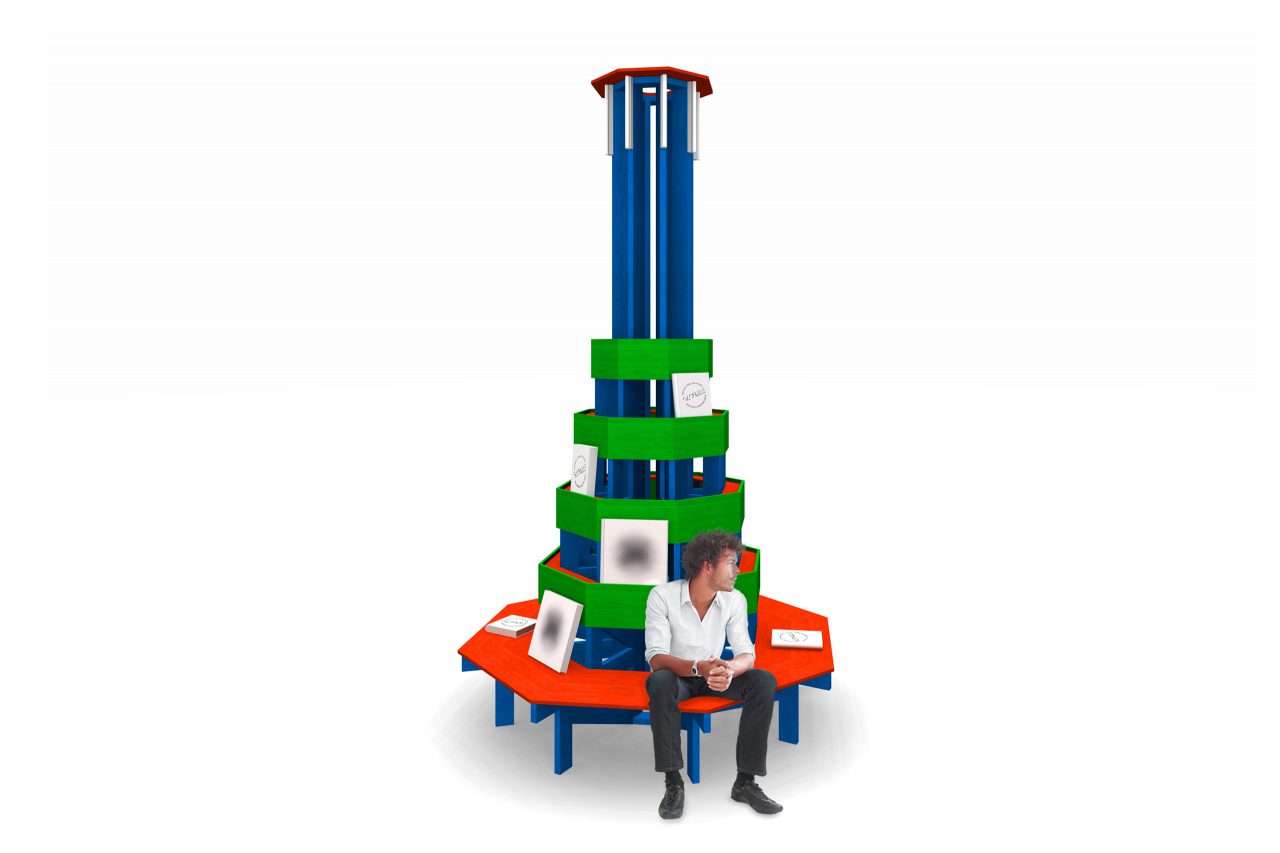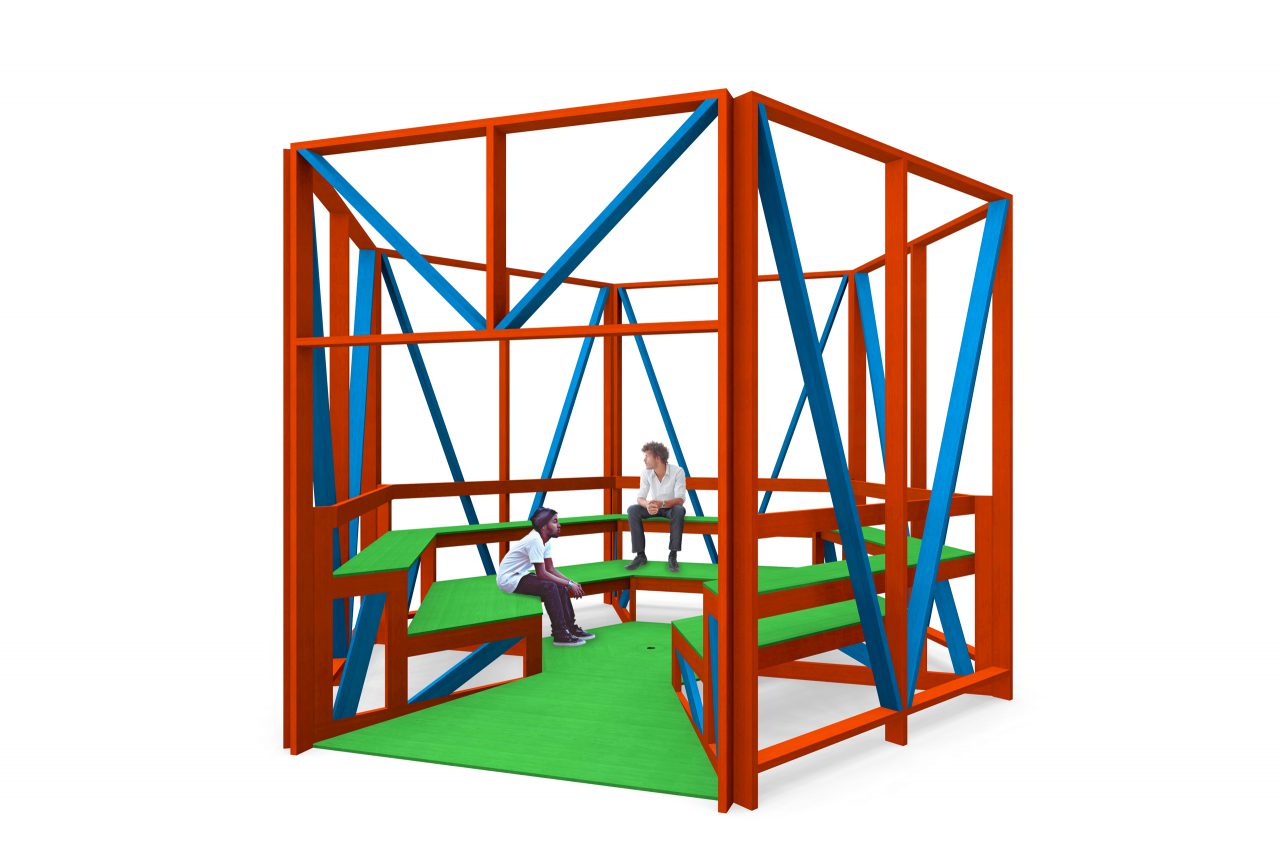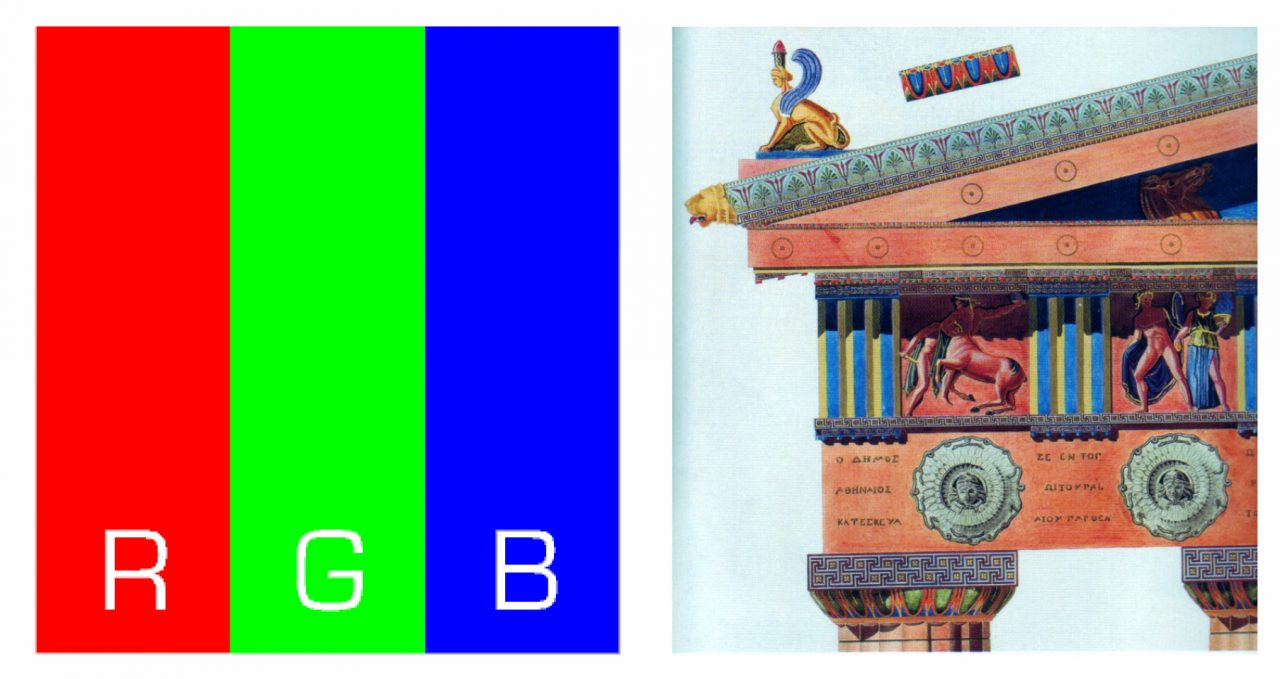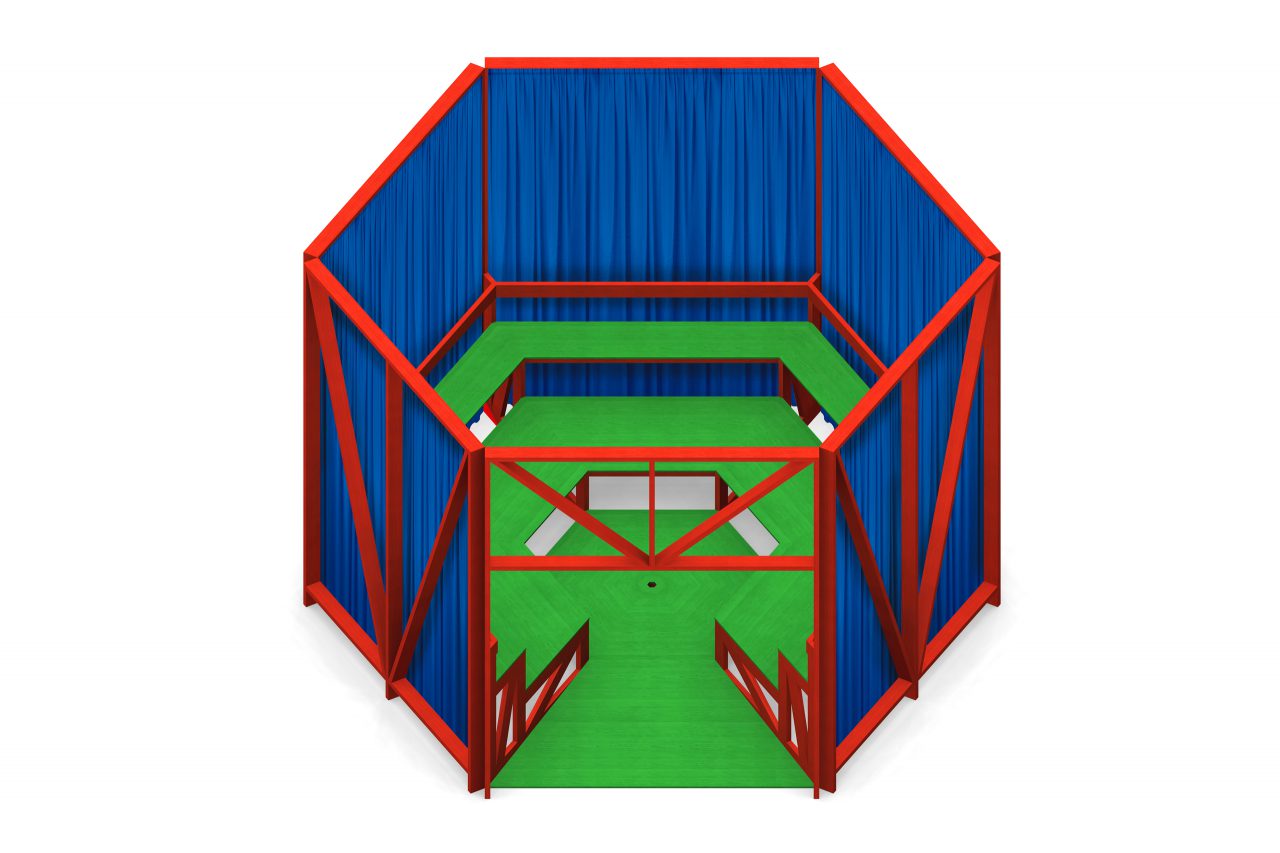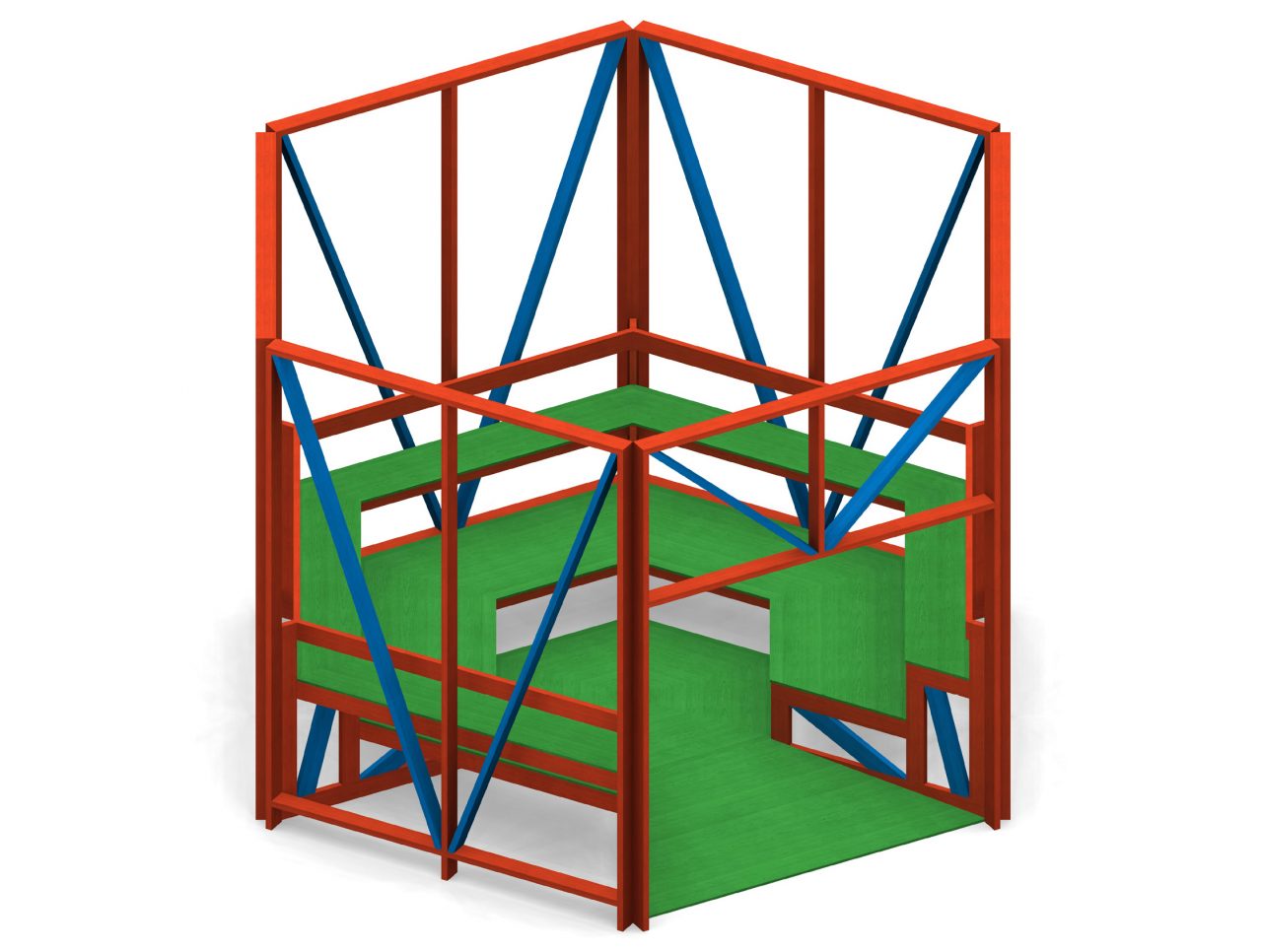 Furniture design for display, lectures and rest
2015
In collaboration with Eva-Maria Stadelmann & Frank Joachim Wössner
ZKM Zentrum für Kunst und Medientechnologie
Karlsruhe, D

Two polygonal miniature architectures have been designed to serve the ZKM library as autonomous satellites of the large group exhibition 'Globale': a display tower for books whose base serves as a bench to invite people sitting down and an amphi-theatre in the library's foyer for events, lectures, discourse and resting to browse through books. With the tower being introverted and the arena being extroverted both structures complement each other. They make a centred focal point within the extensive library and interact with each other to give orientation.
The polychromatic finish is carried out in RGB colours. Red, green and blue stain finishes on the timber frame reflect the institutions focus on media research and screen-based art.