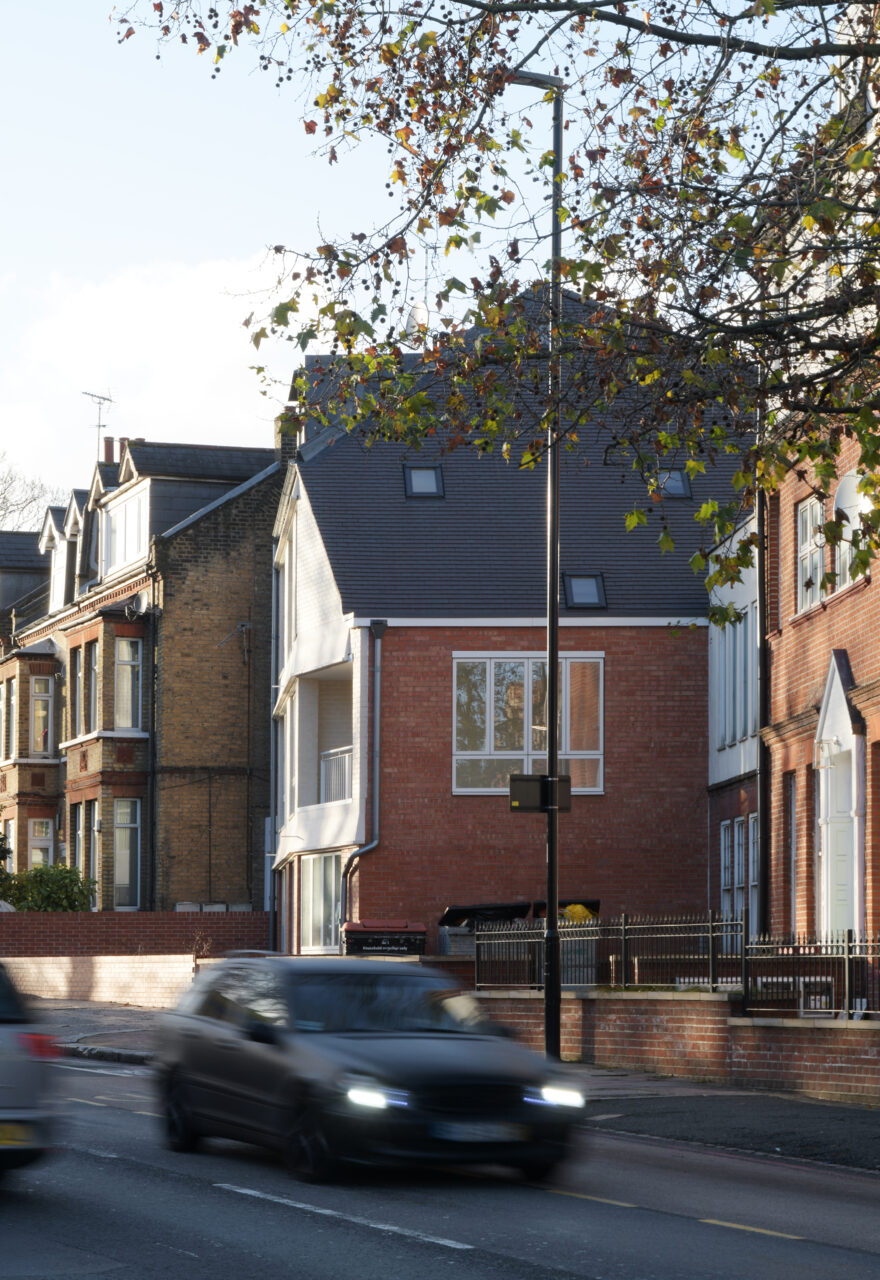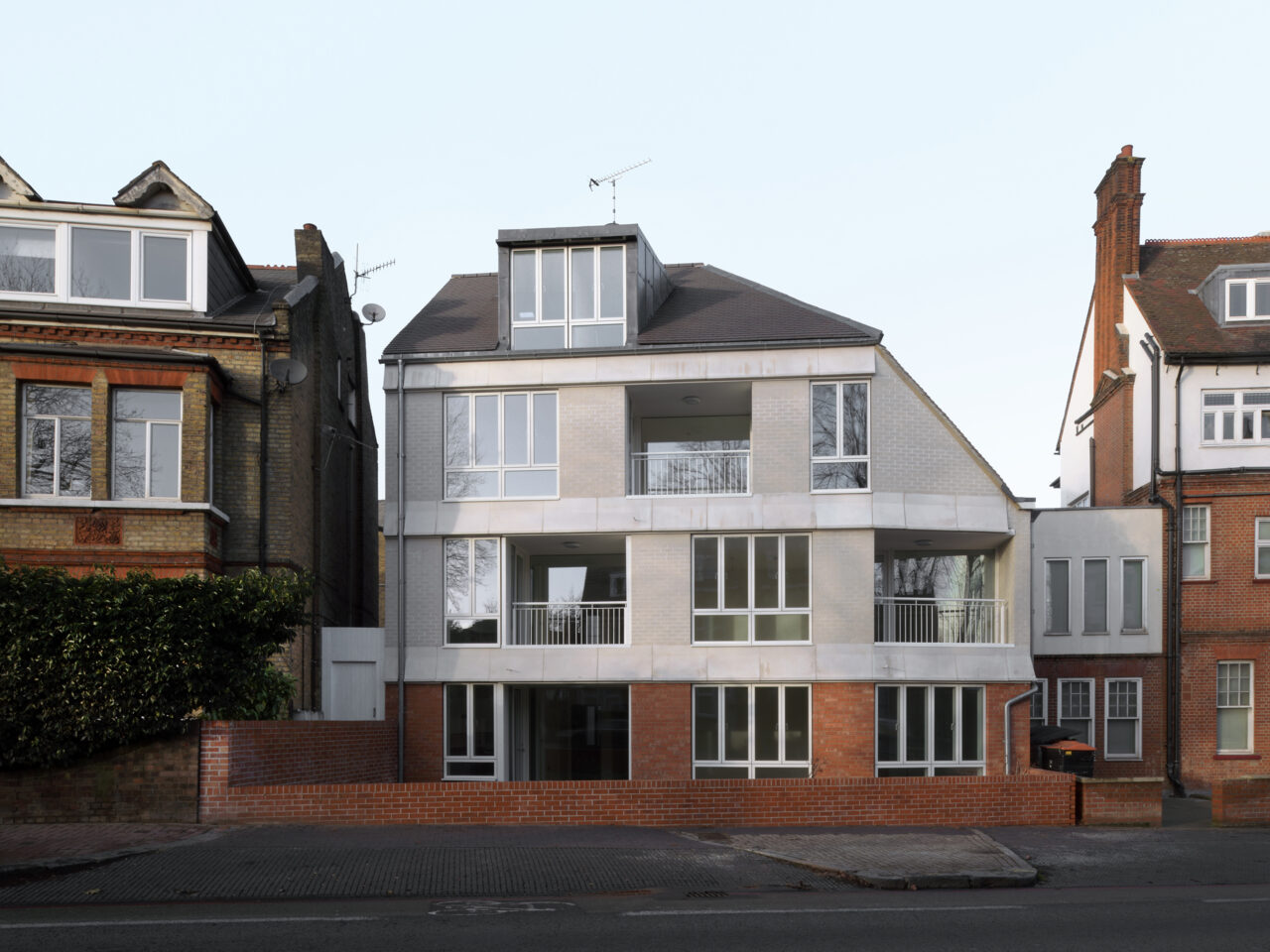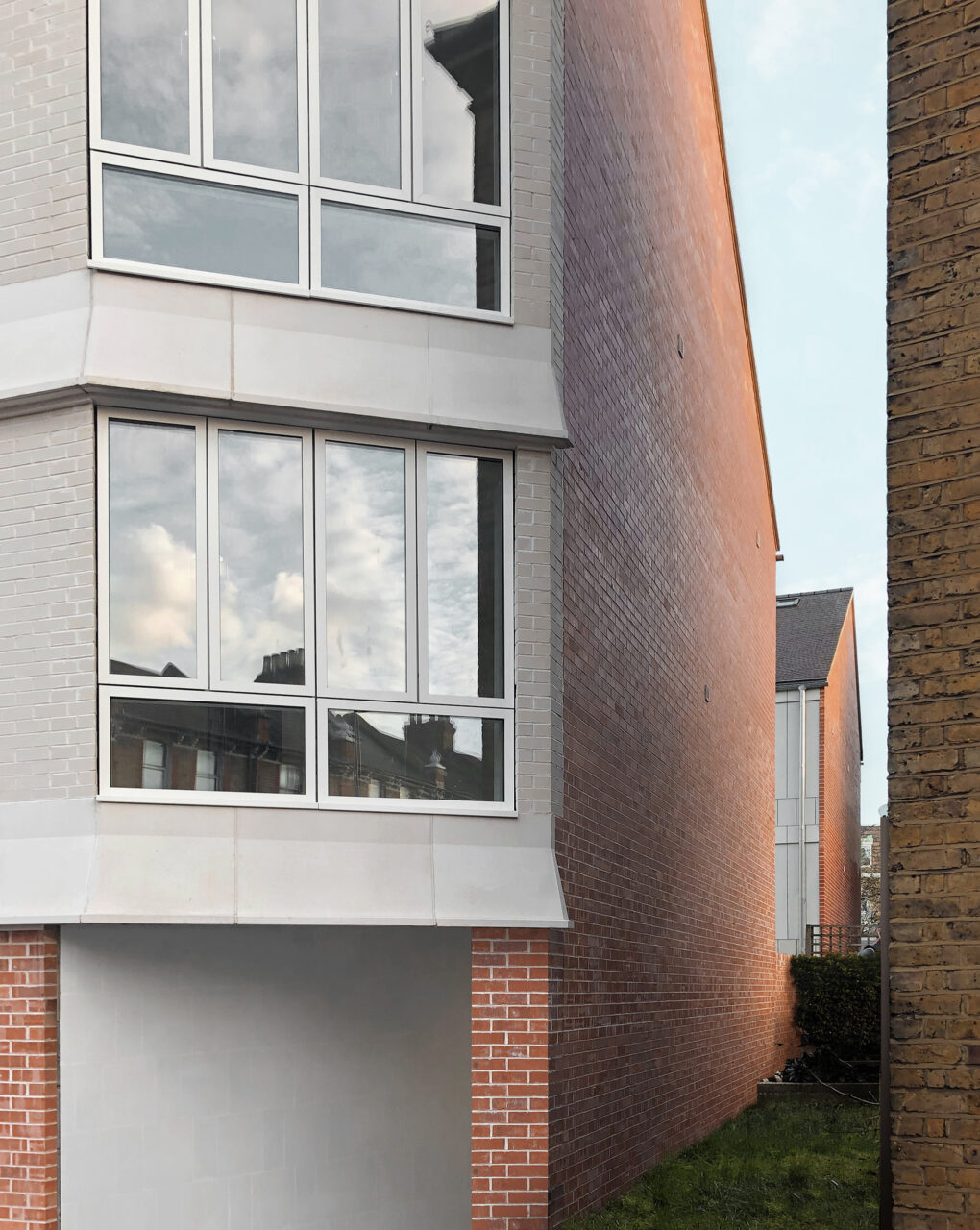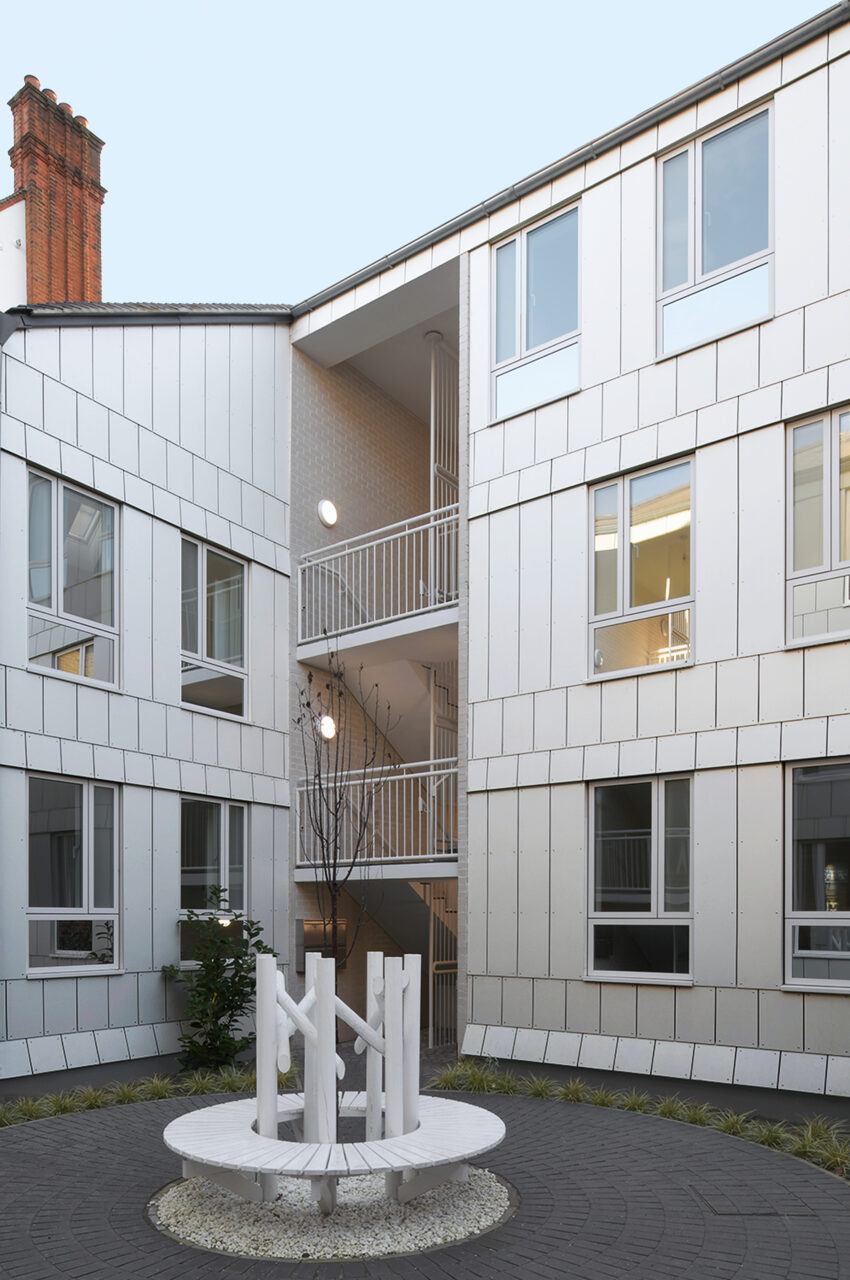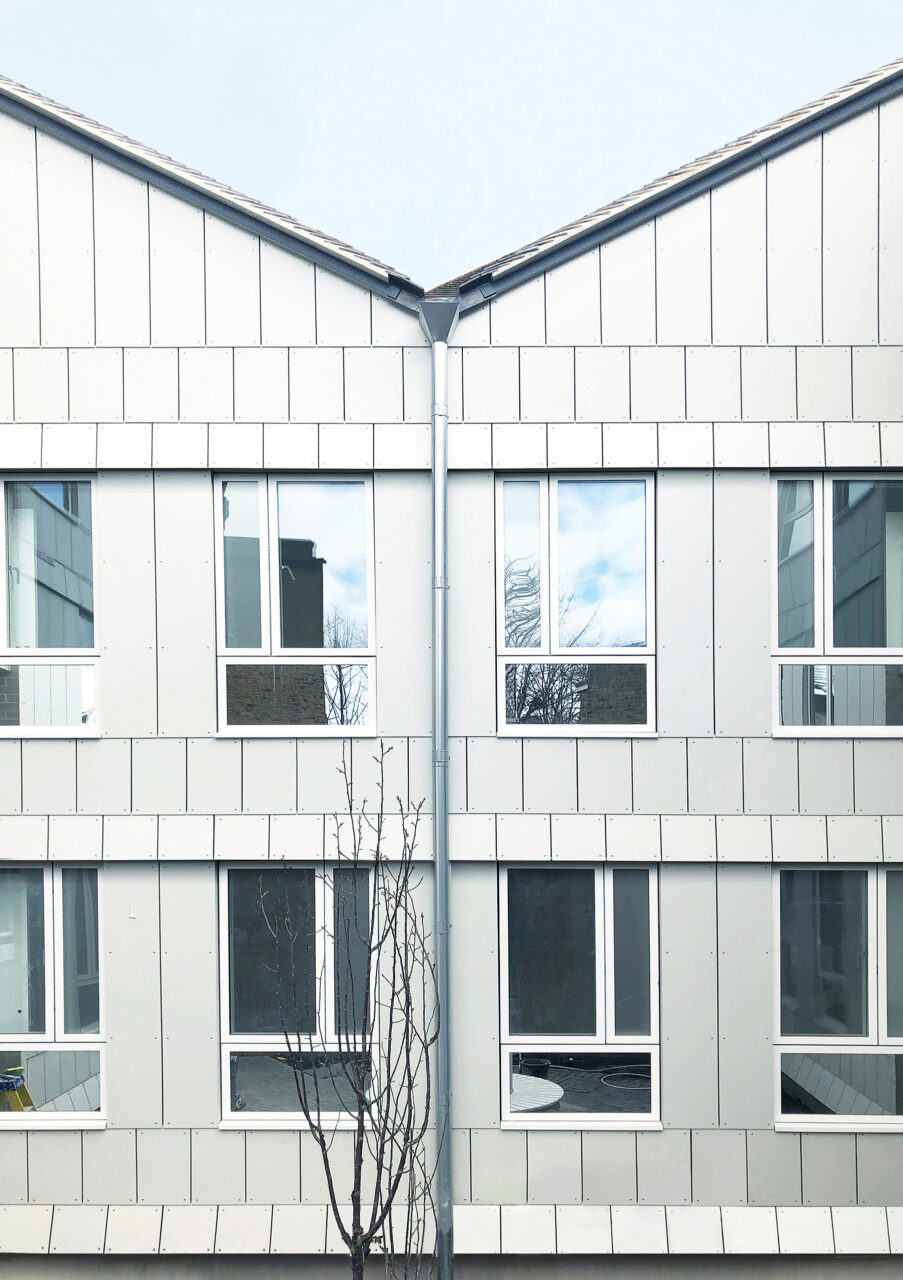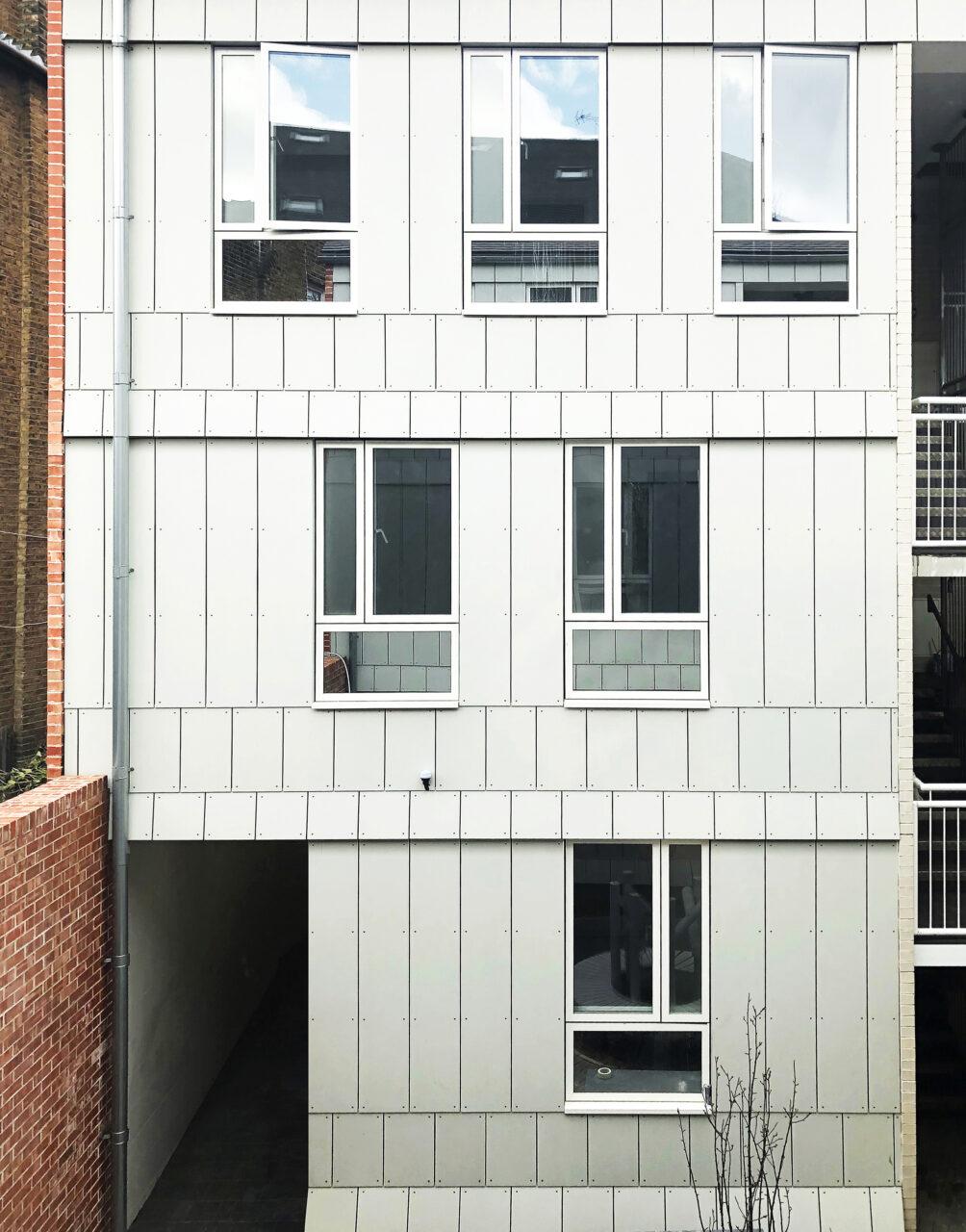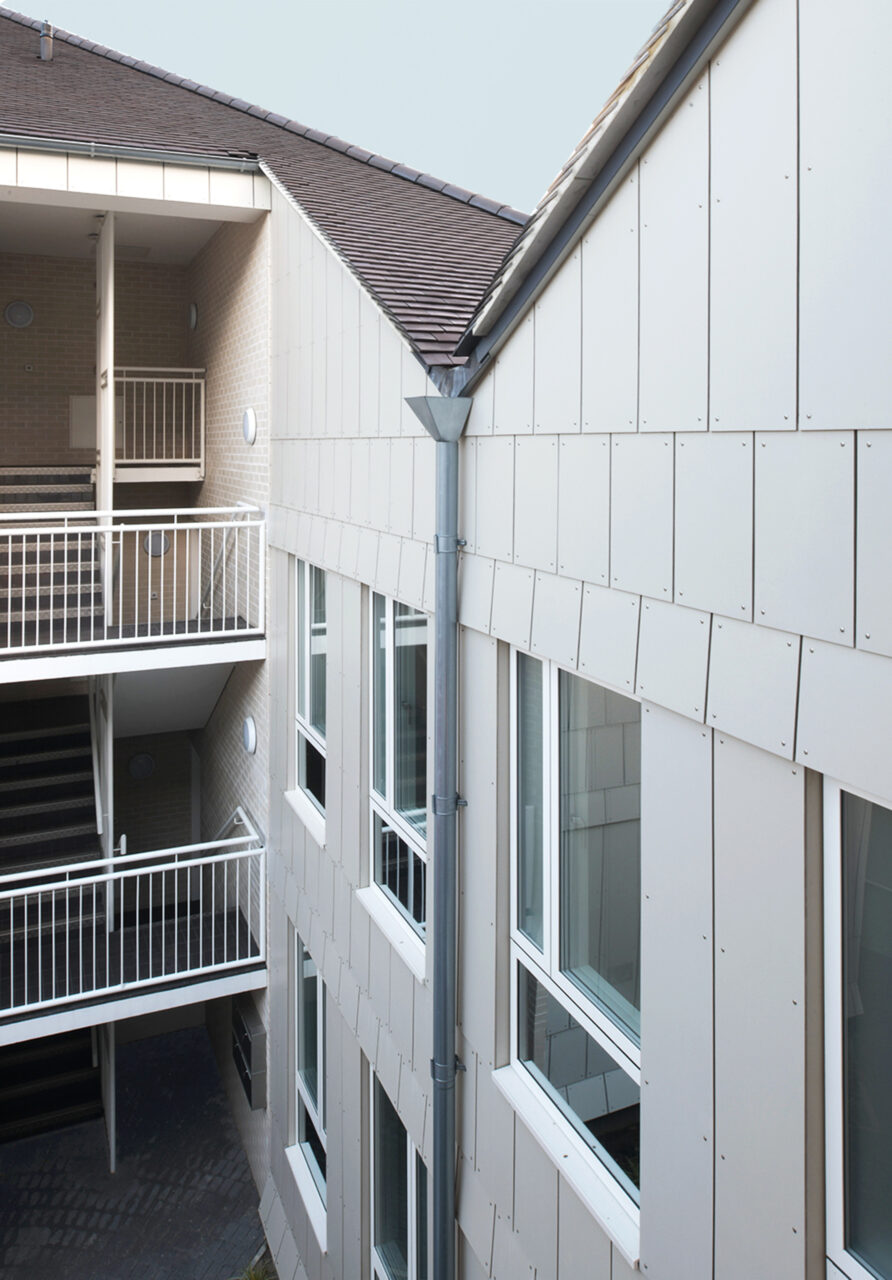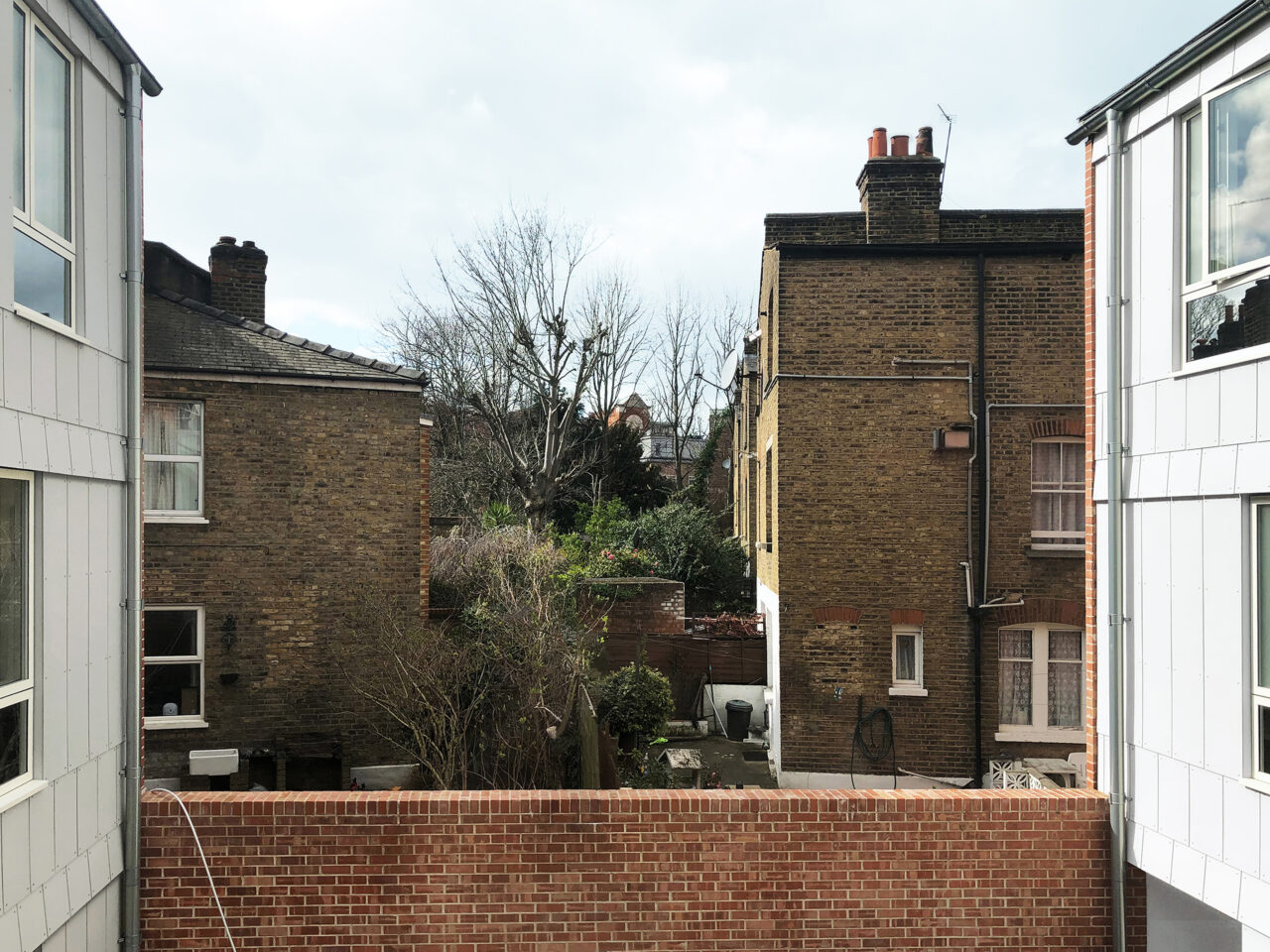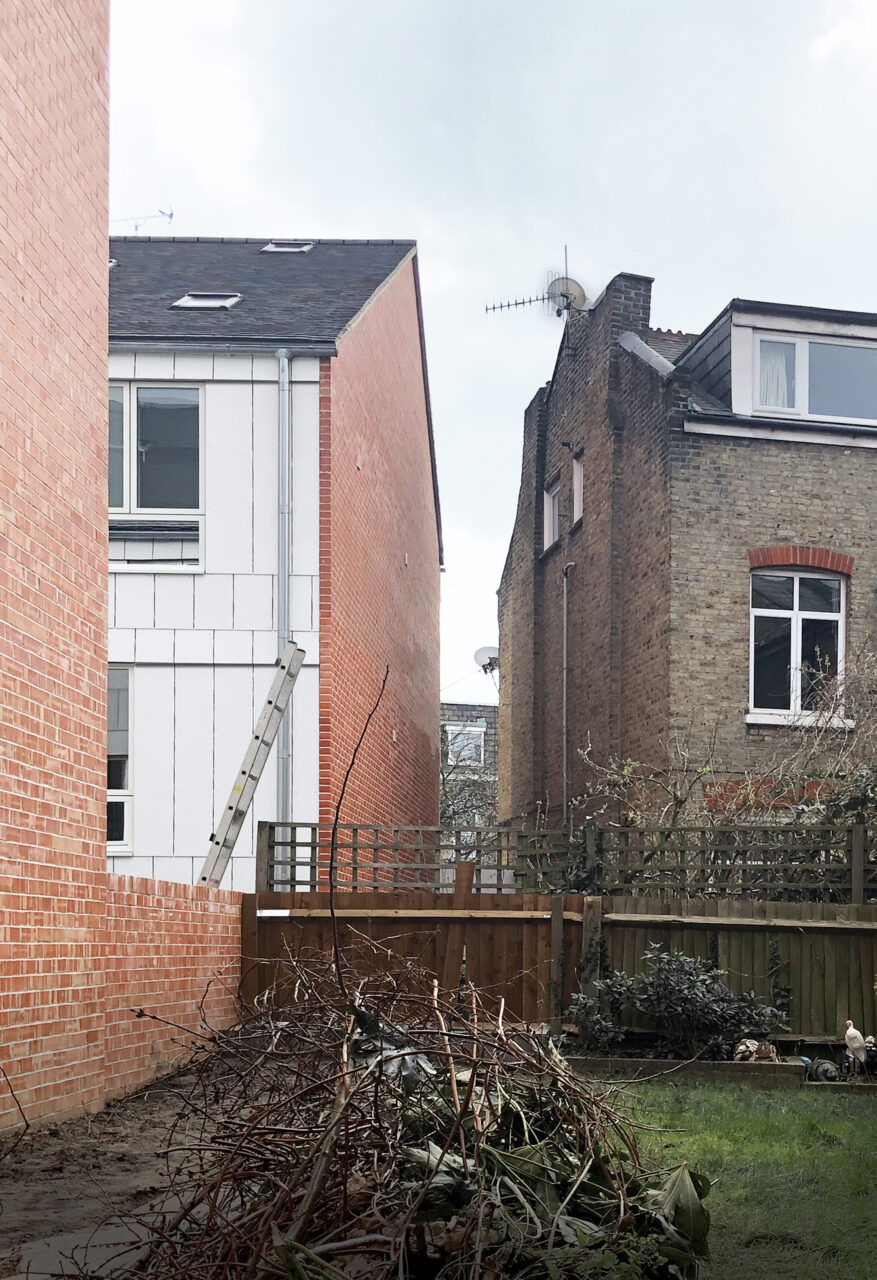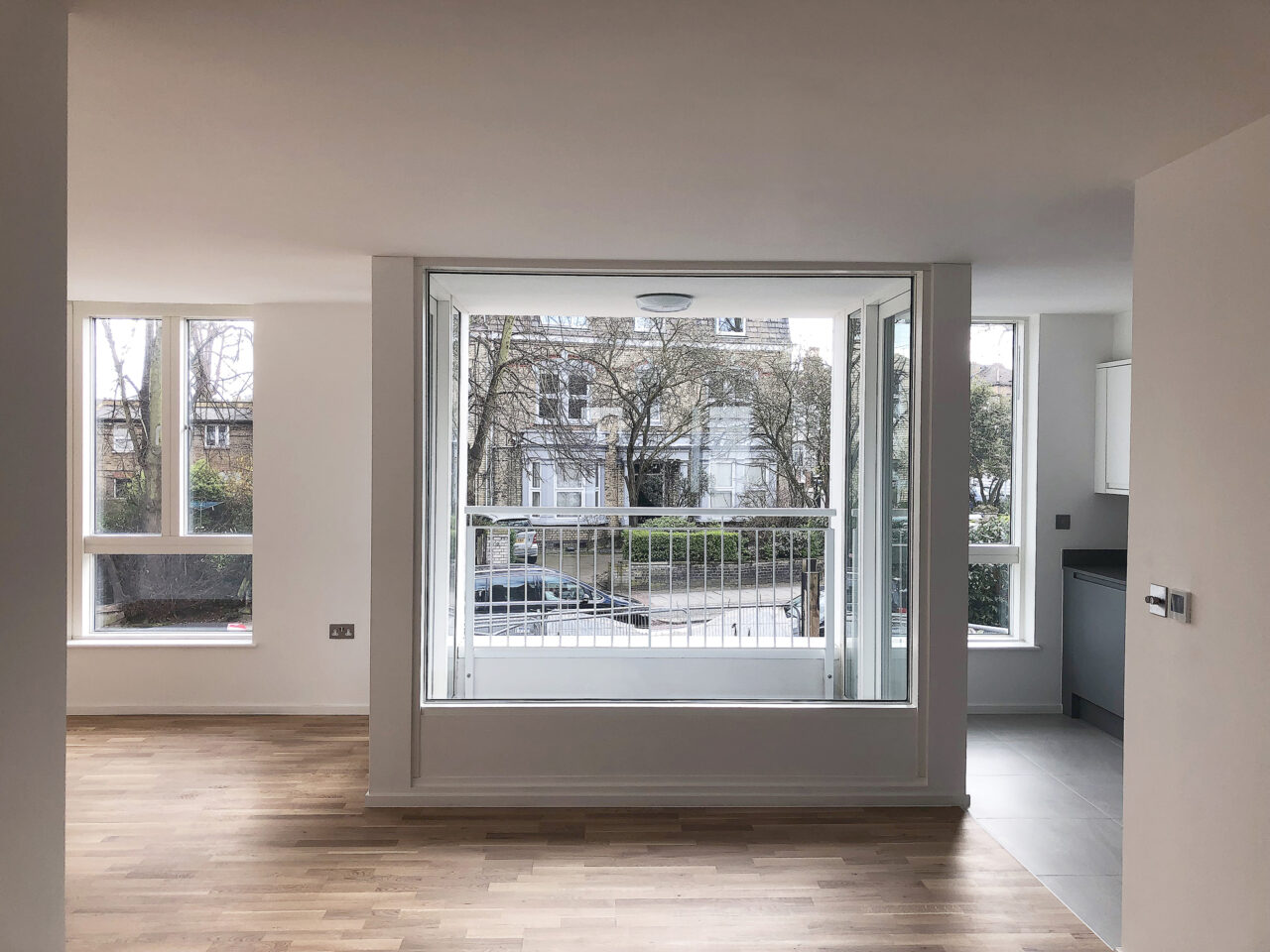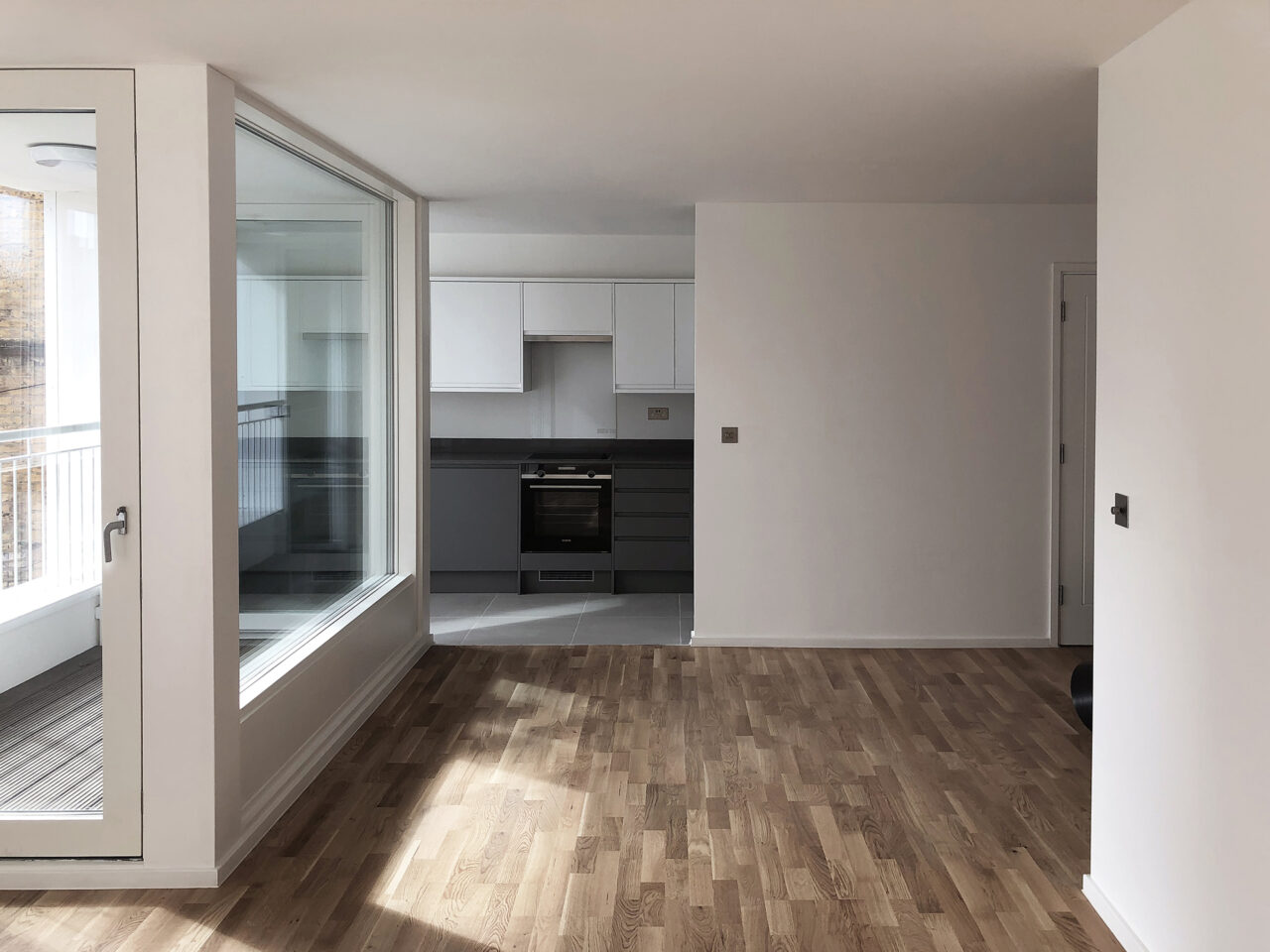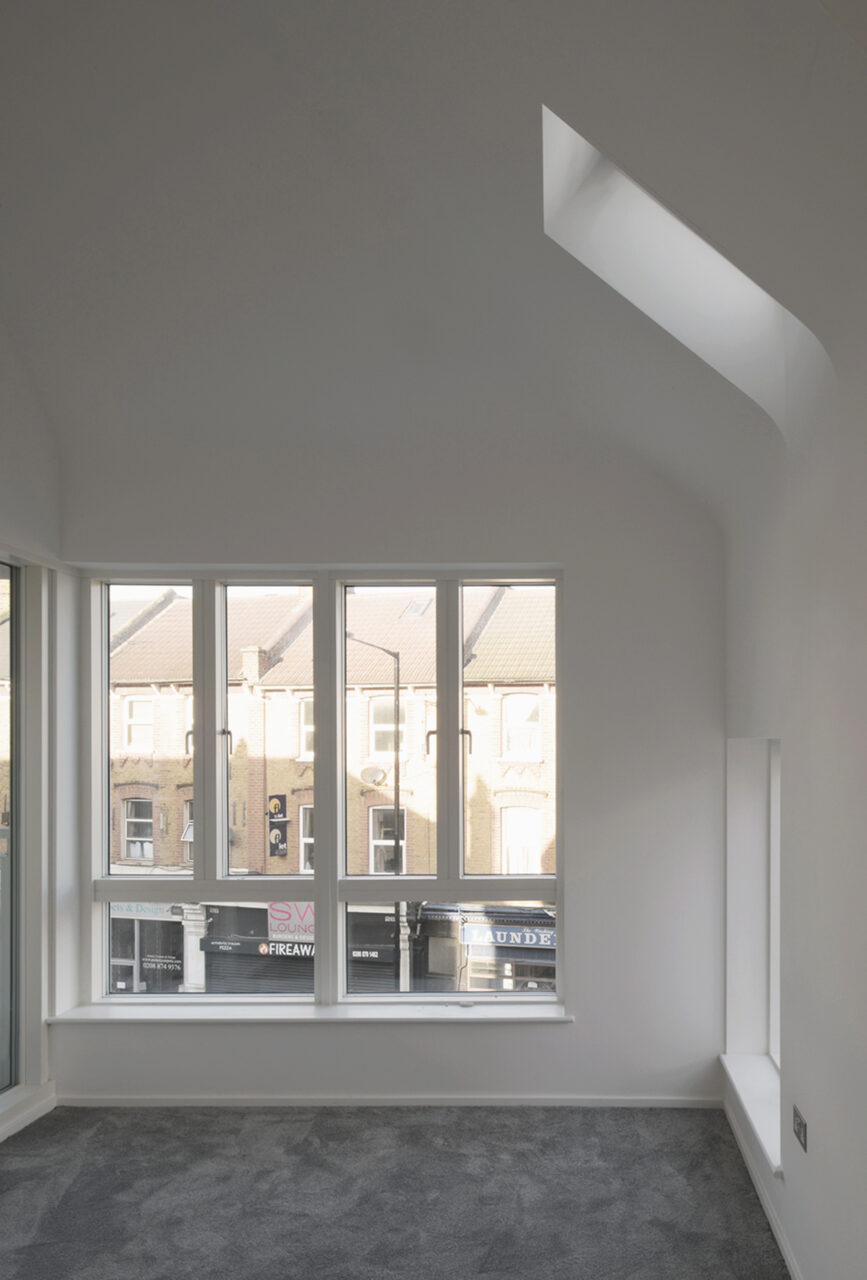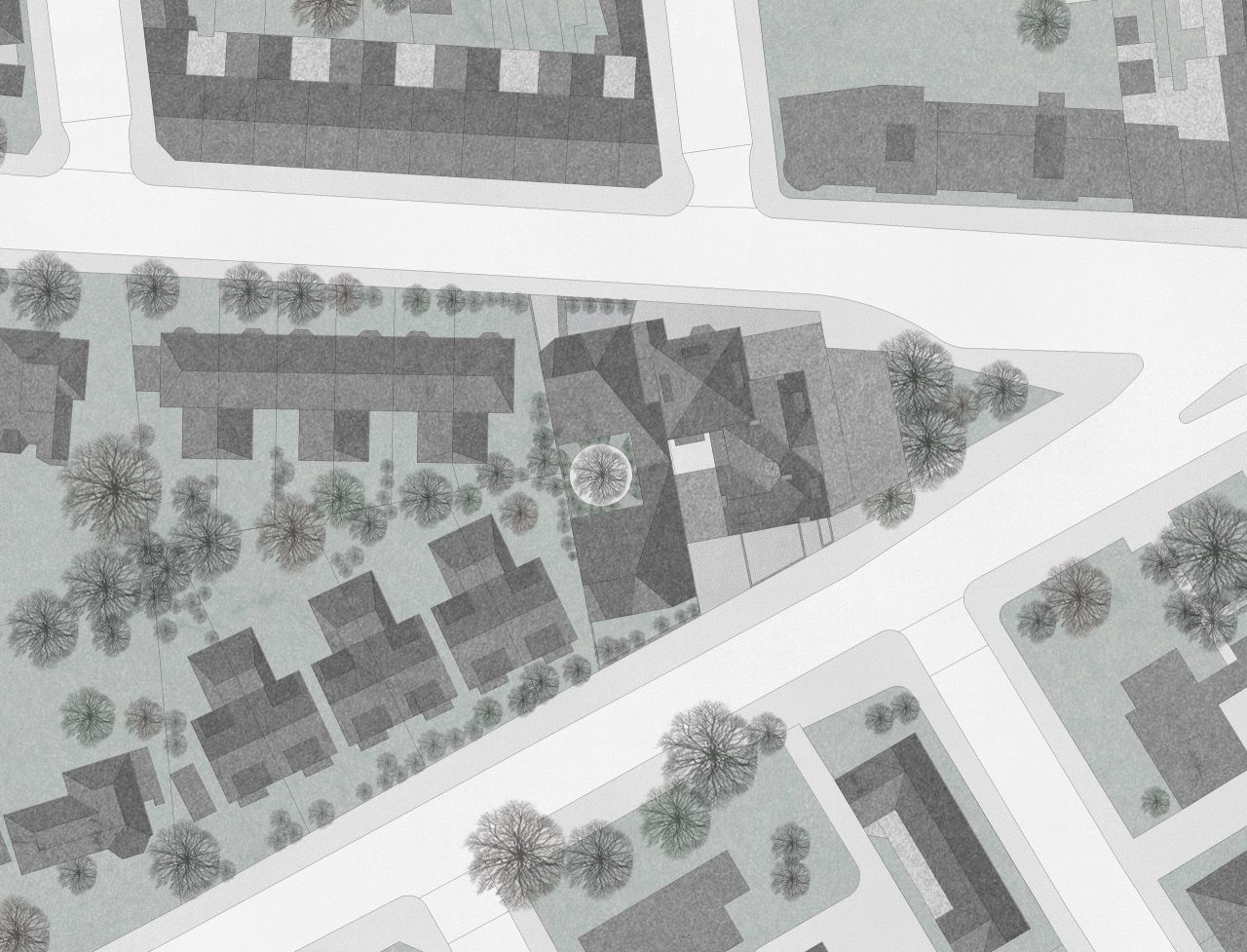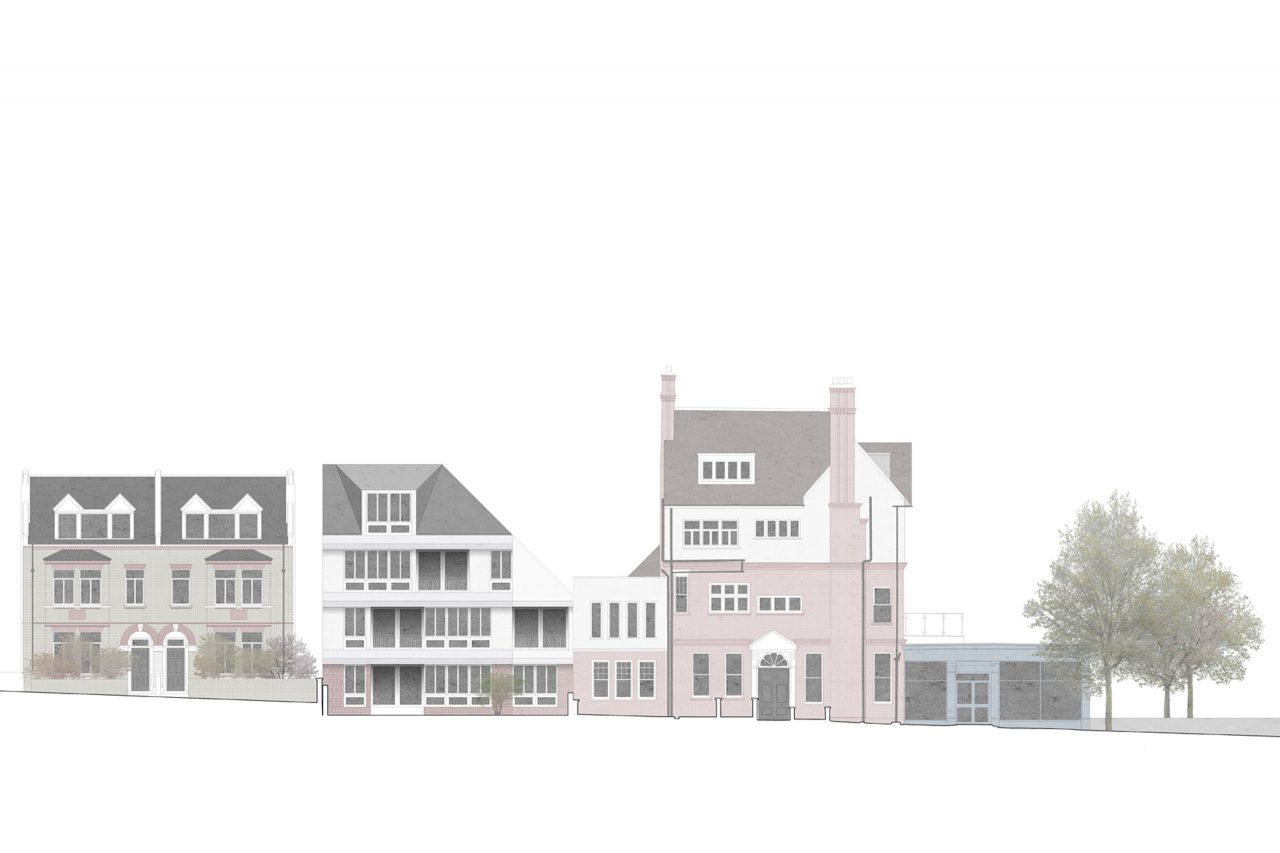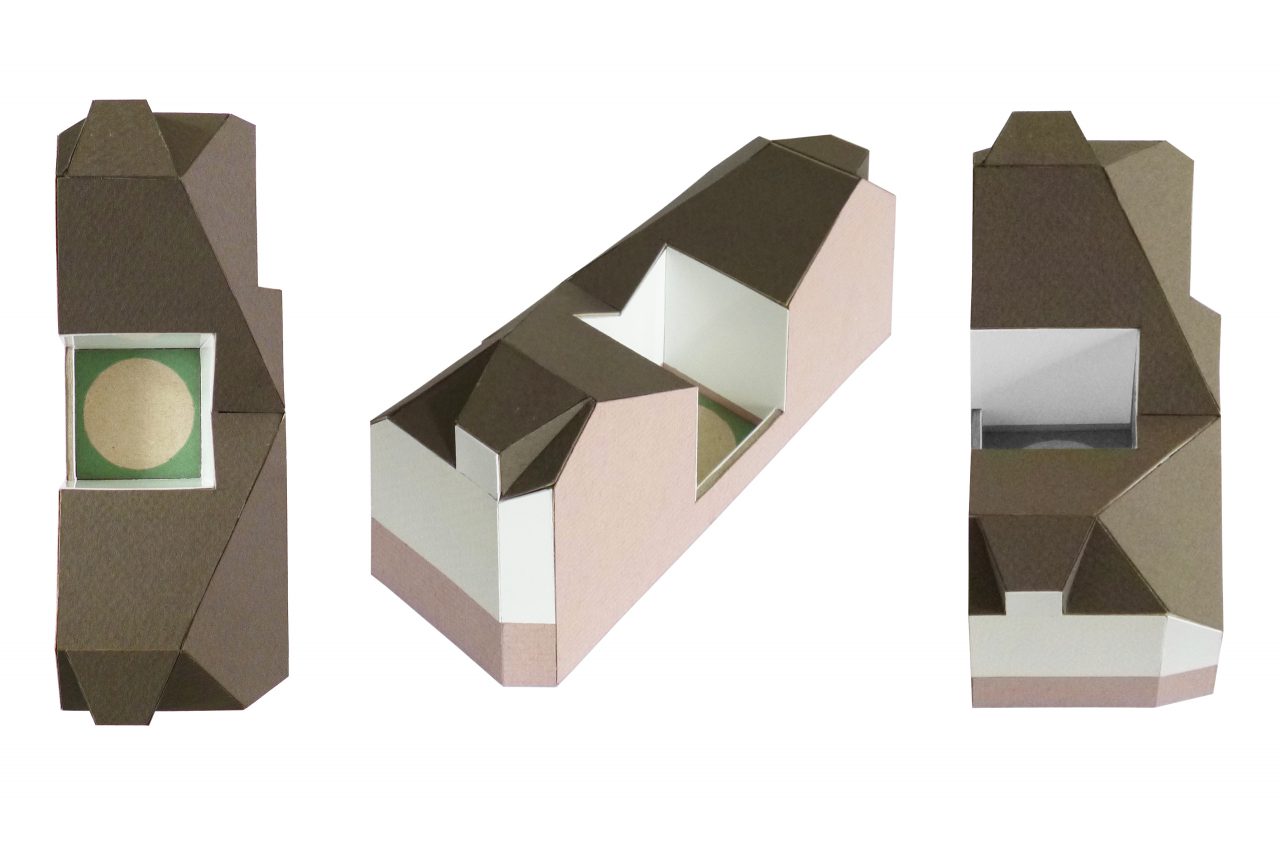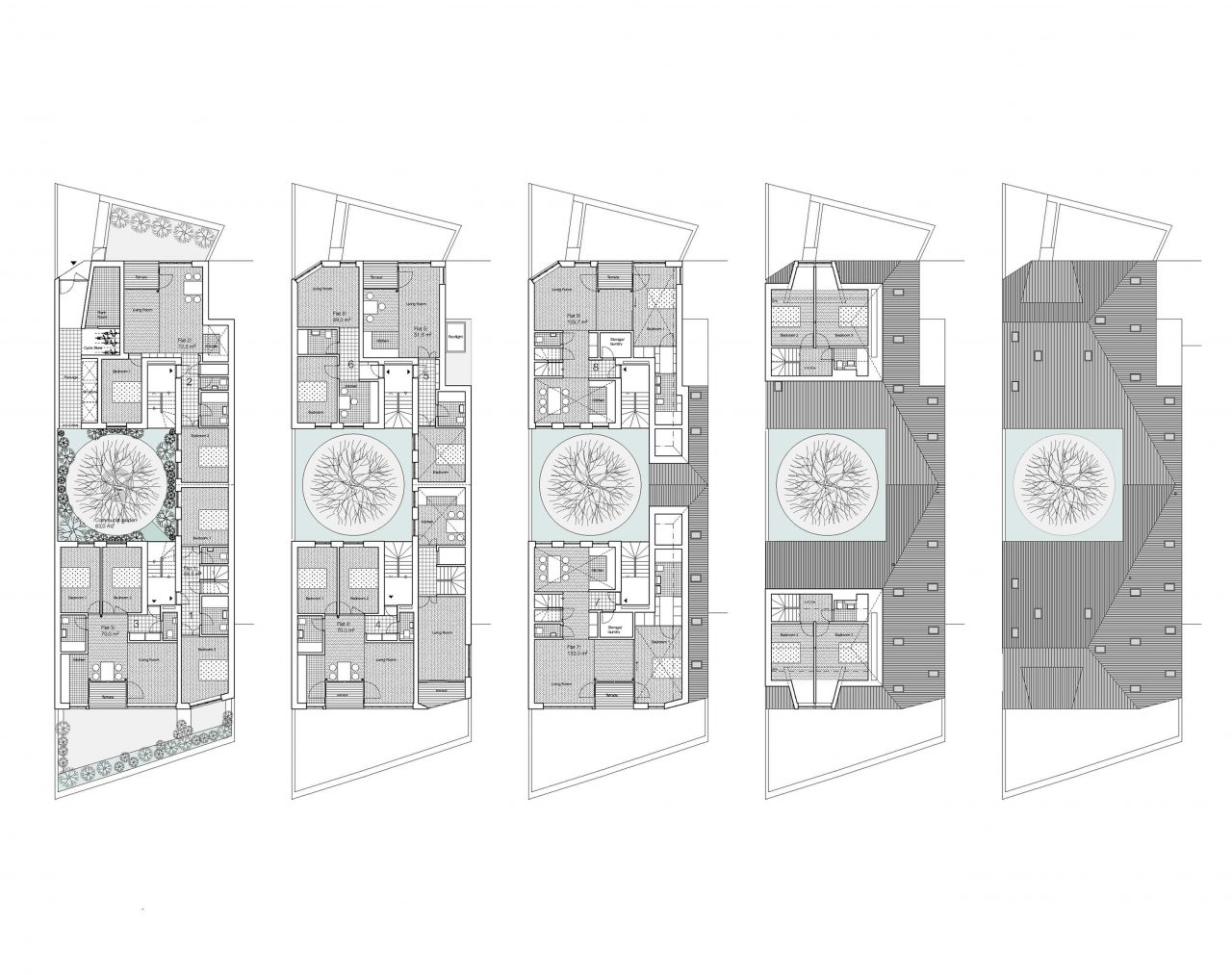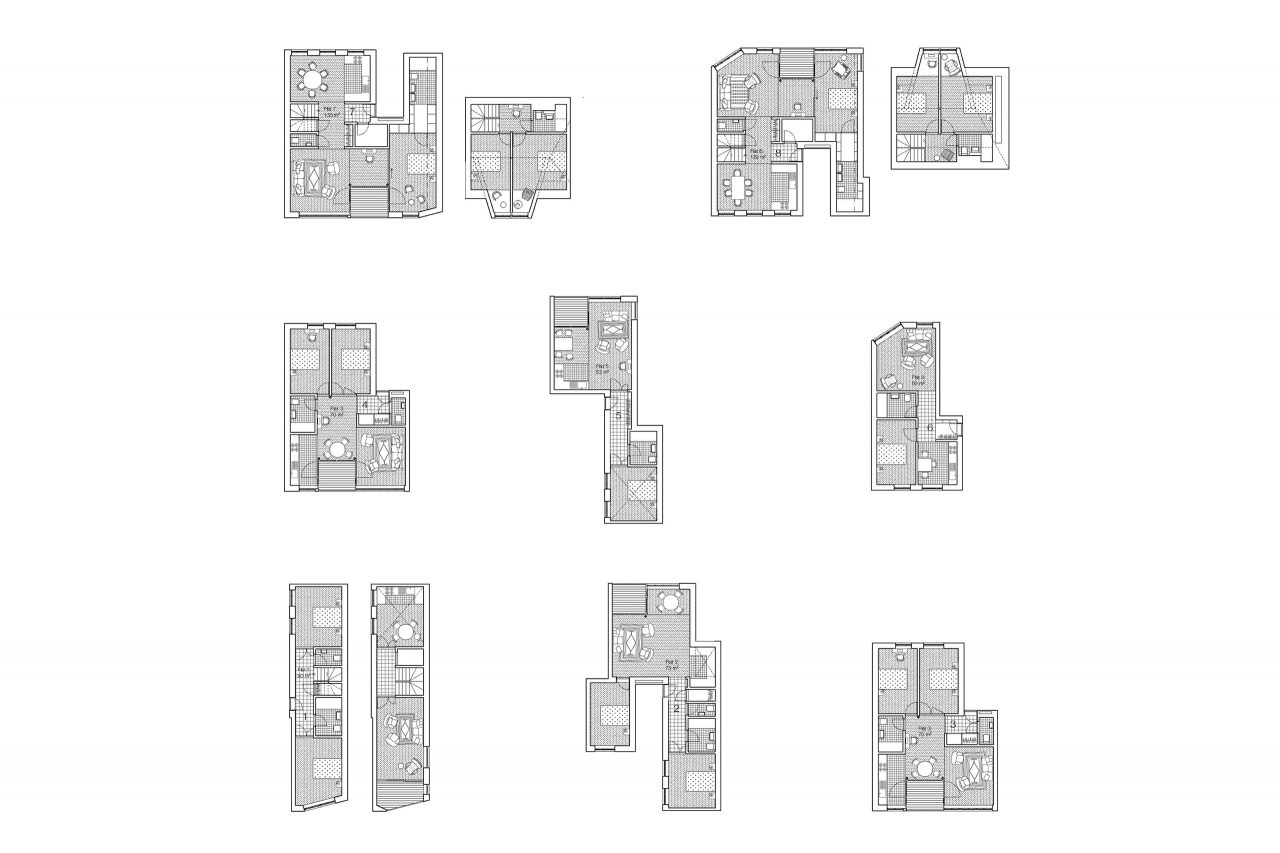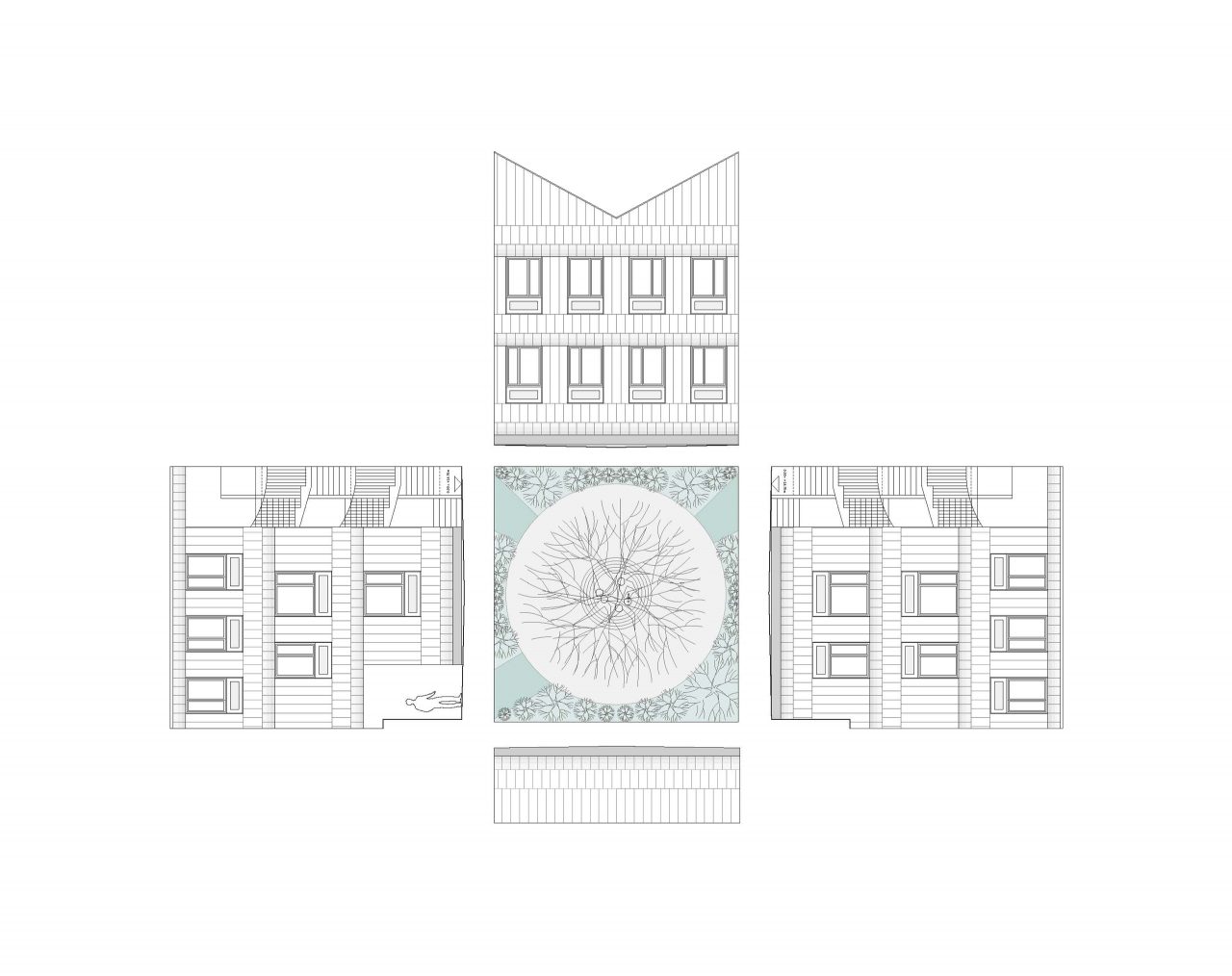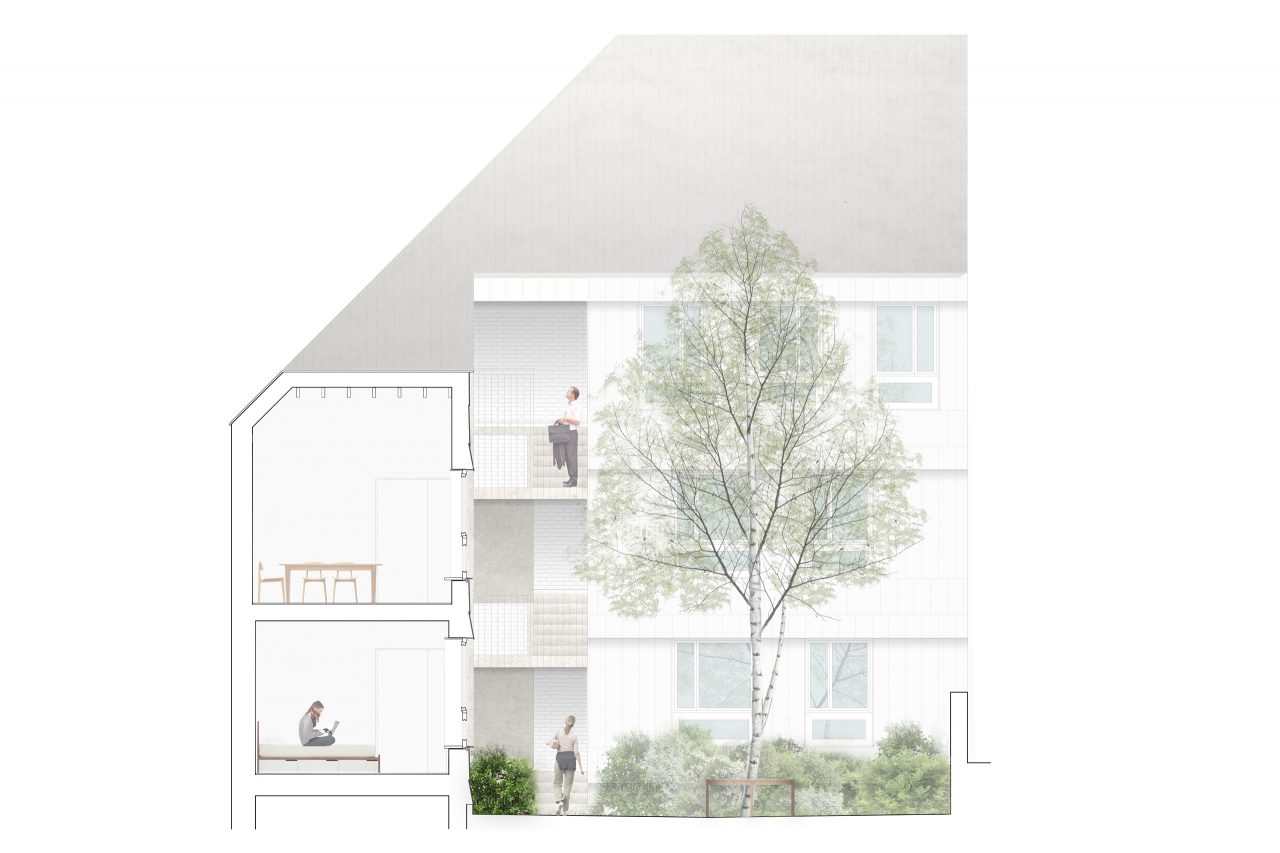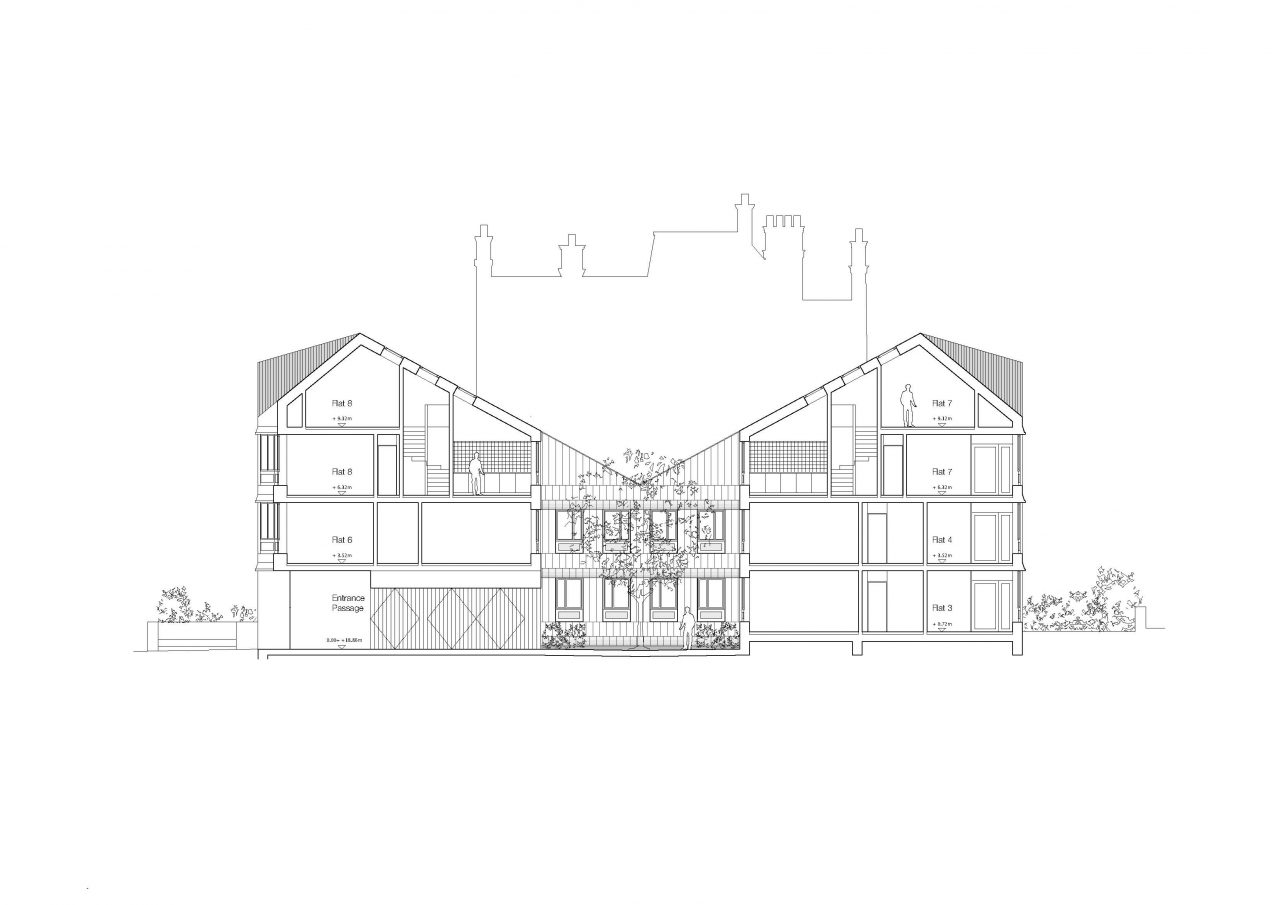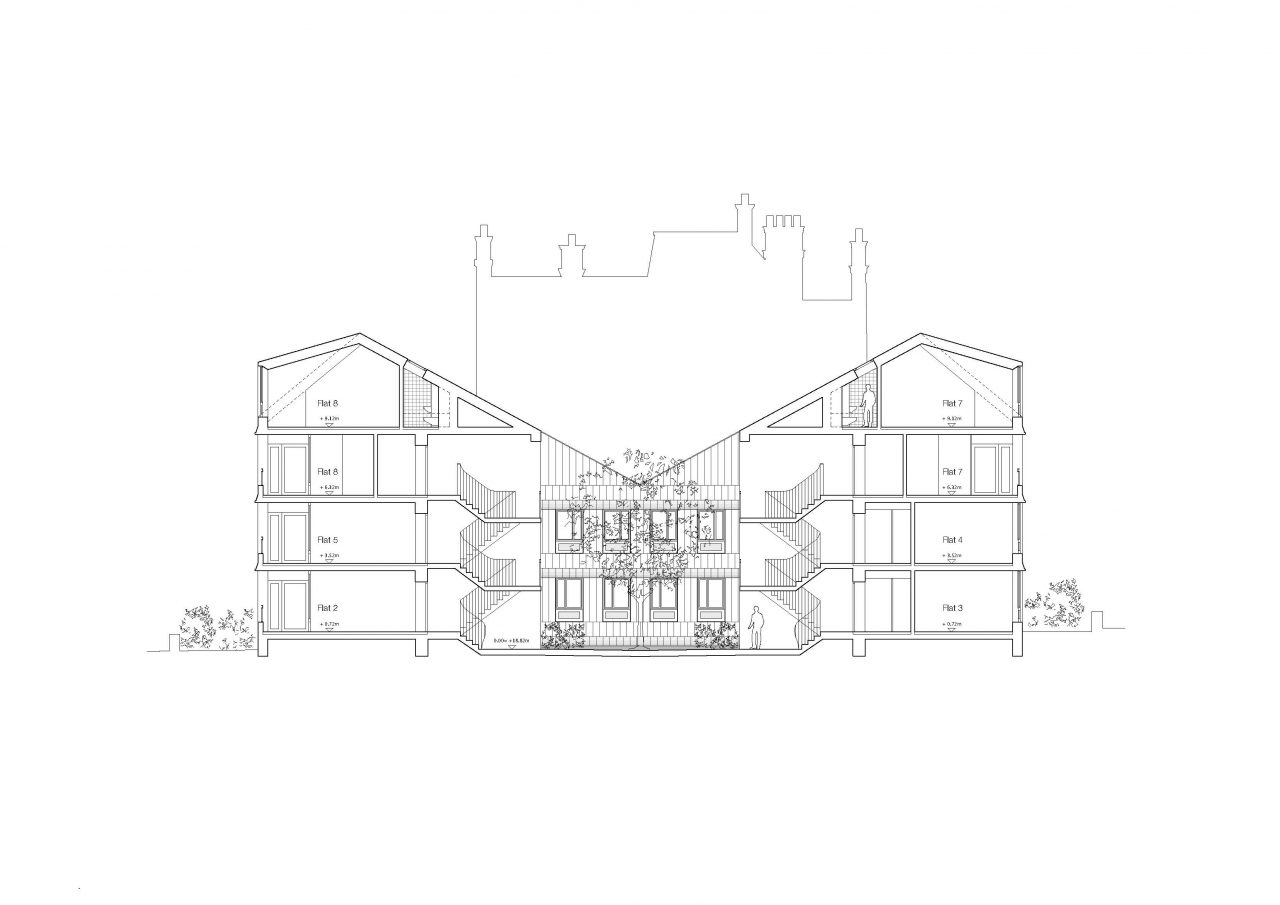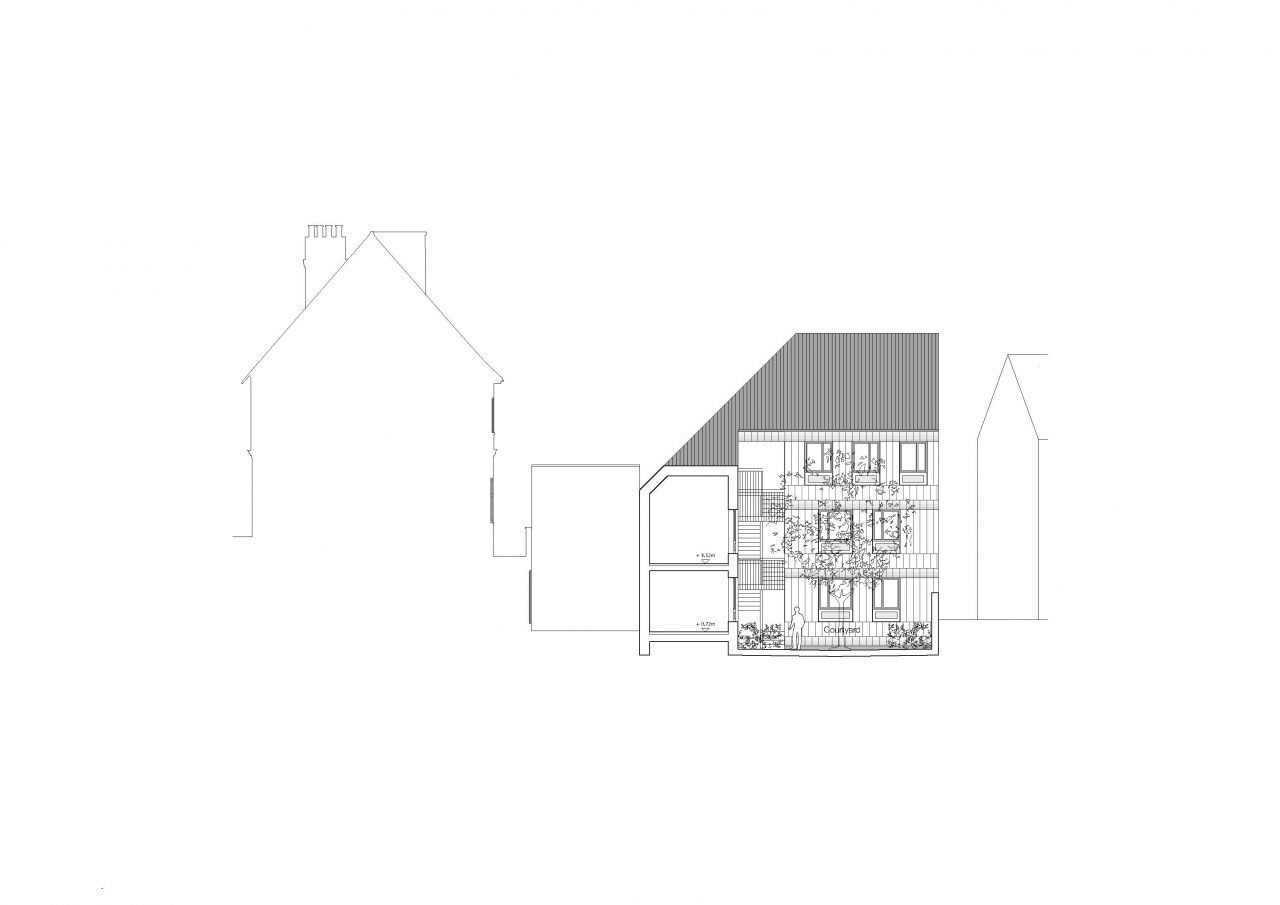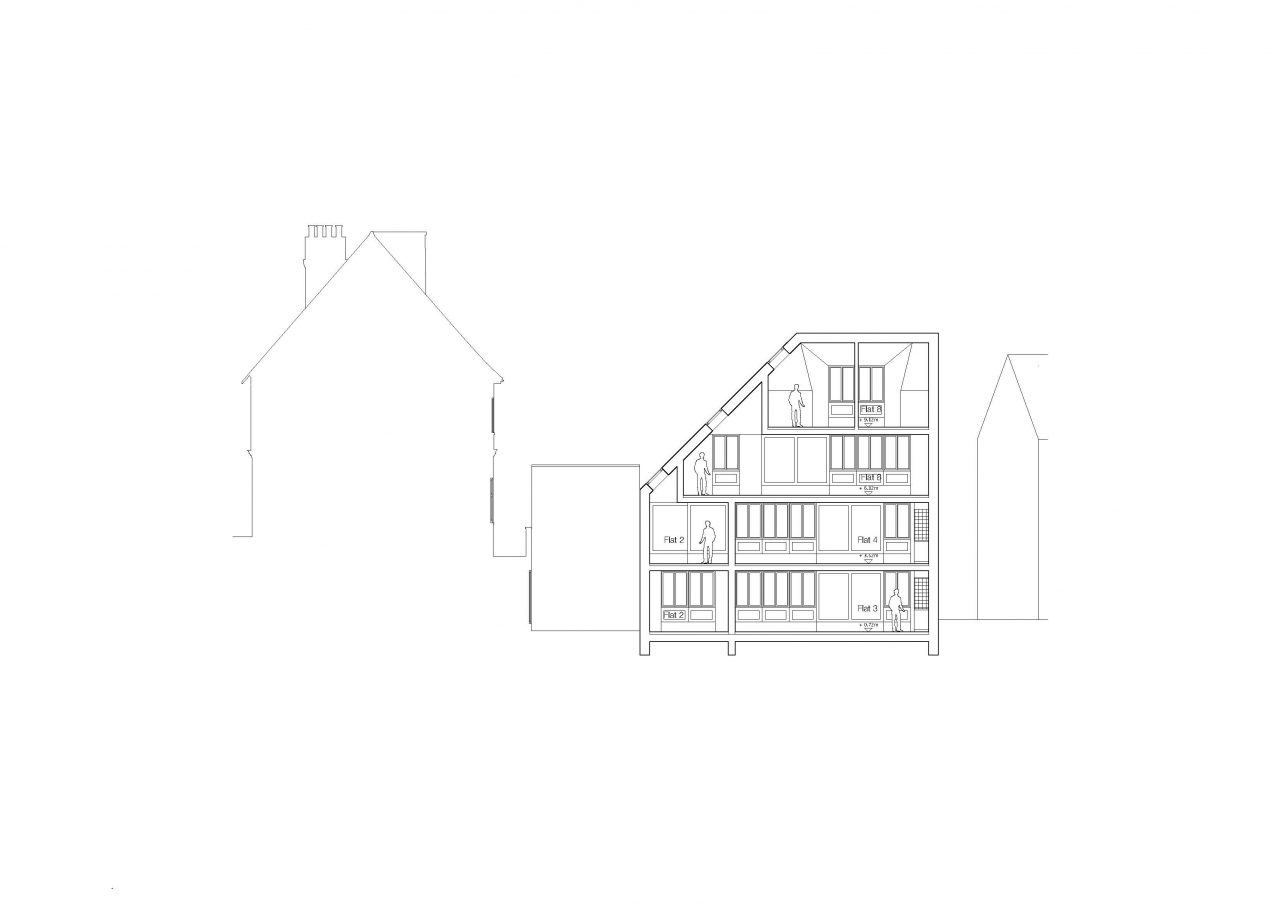 Apartment block
Total floor area: approx. 700 sqm GIA
8no. 1-, 2- and 3-bedroom flats incl. maisonettes
Services: Design, Technical Design, Tender
Consultant during construction
Landscape architect: Hahn, Hertling, von Hantelmann
London, 2015 - 2020

Between two heavy-traffic roads the new-build apartment block has been arranged around a planted courtyard which serves as a quiet and green foyer for entering all flats, but also to distribute light generously into the rooms. This airy and calm centre is surrounded by a composition of large roofs, echoeing the language of the adjacent Victorian building and at the same time providing characterful interiors with double-height rooms on all floors under the expressive roof shapes. Most flats benefit from sitting under the large roof with increased ceiling heights. Each flat has an individual layout with dual or triple aspect, both to the street and to the calm courtyard. A glazed loggia at the centre of each flat serves as a generous outdoor garden room bringing daylight deep into each layout and naturally organising the semi-open plan with spacious connected living-kitchen-dining areas. The facades translate the colour and material palette of its context into a calm horizontal organisation of windows and terraces while the composition of gables, roofs and dormers connect the proposal to its neighbour to form a discrete and yet characterful background for making it part of the street silhouette.
The first stage of the project was in collaboration with Emily Greeves Architects. Photography by David Grandorge and BSA.