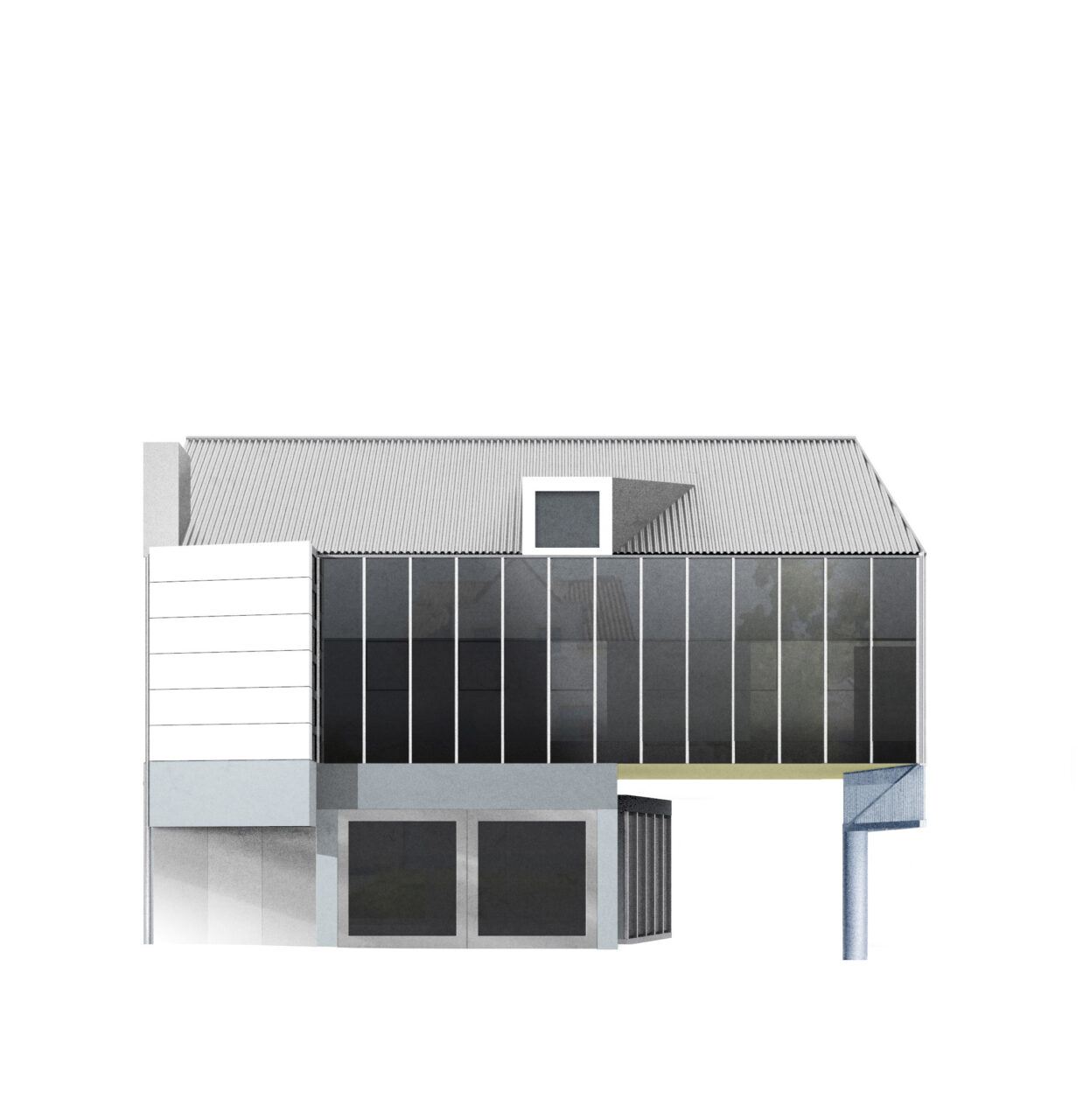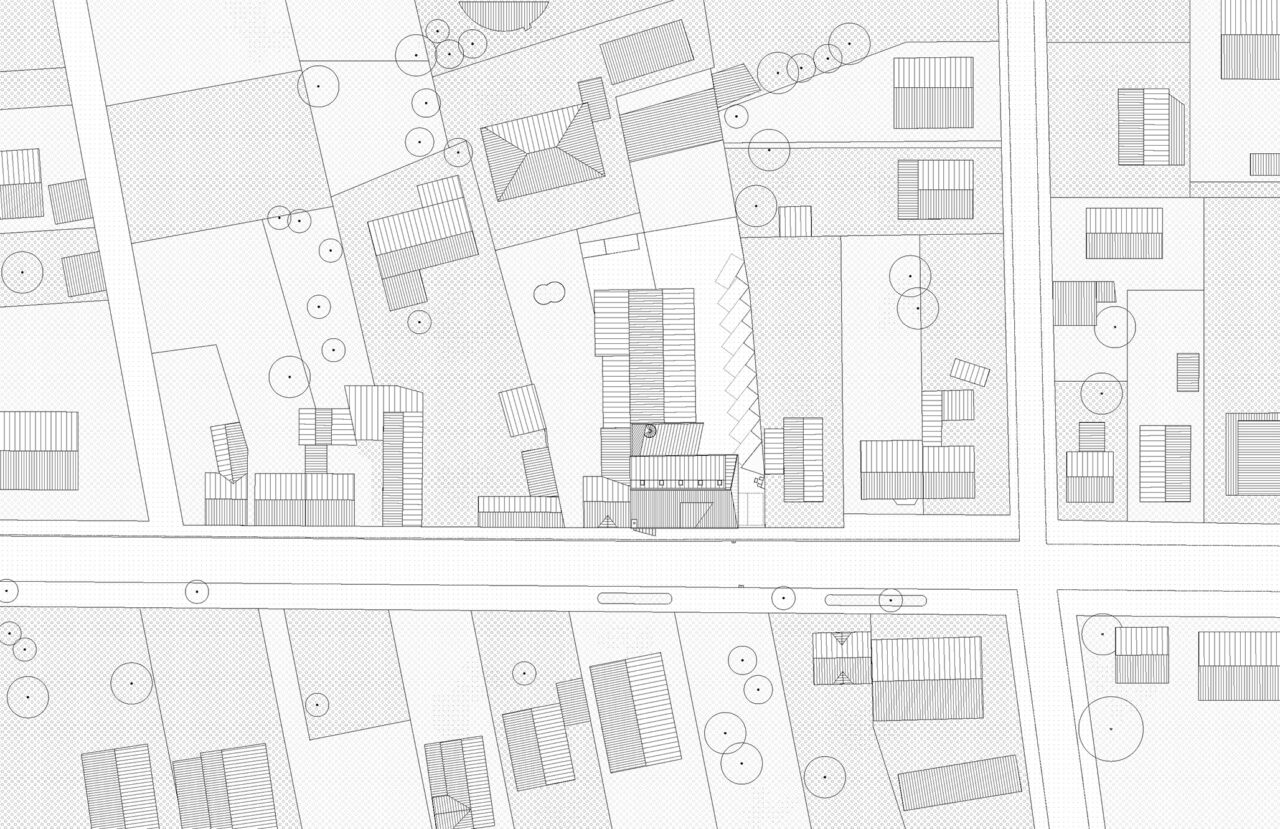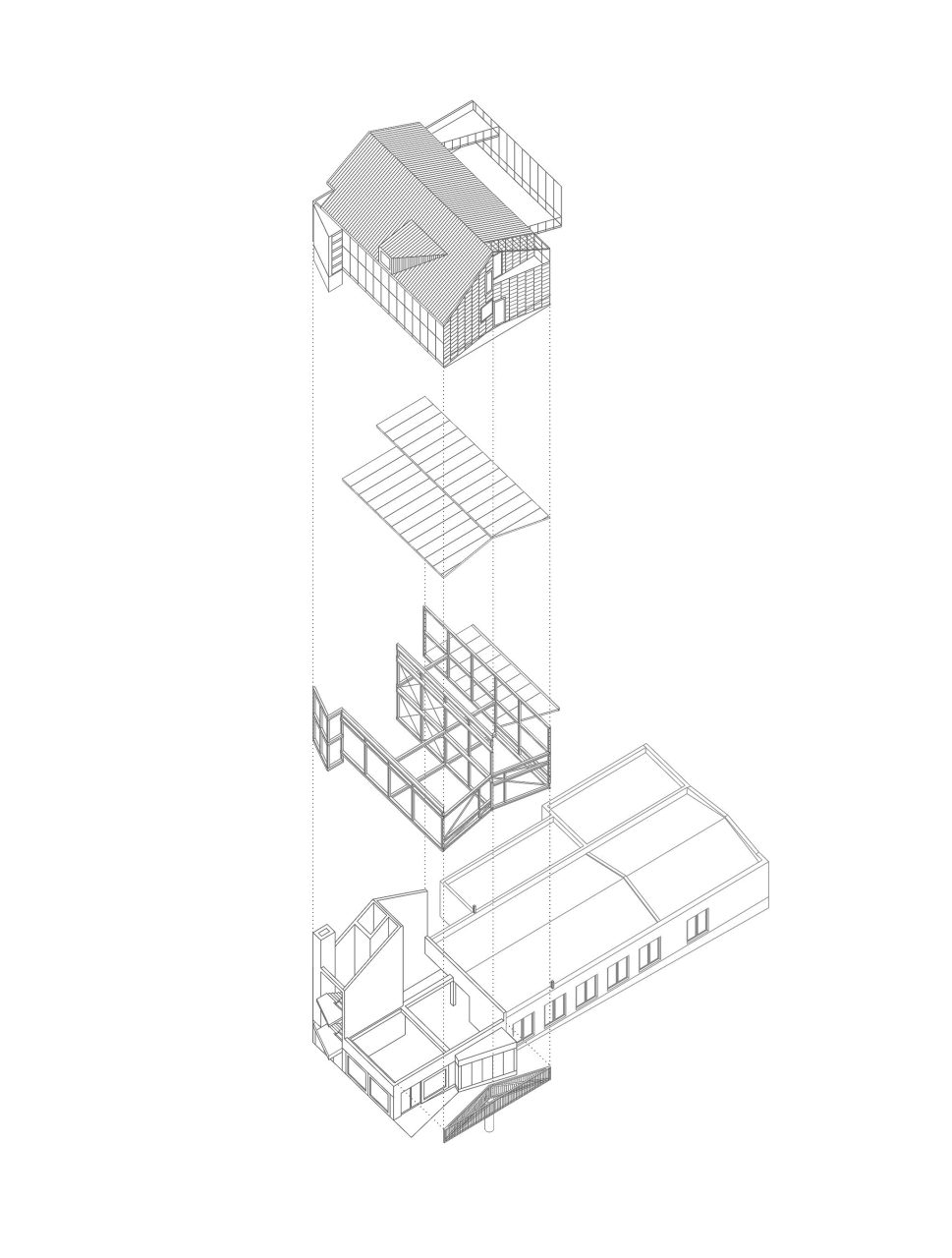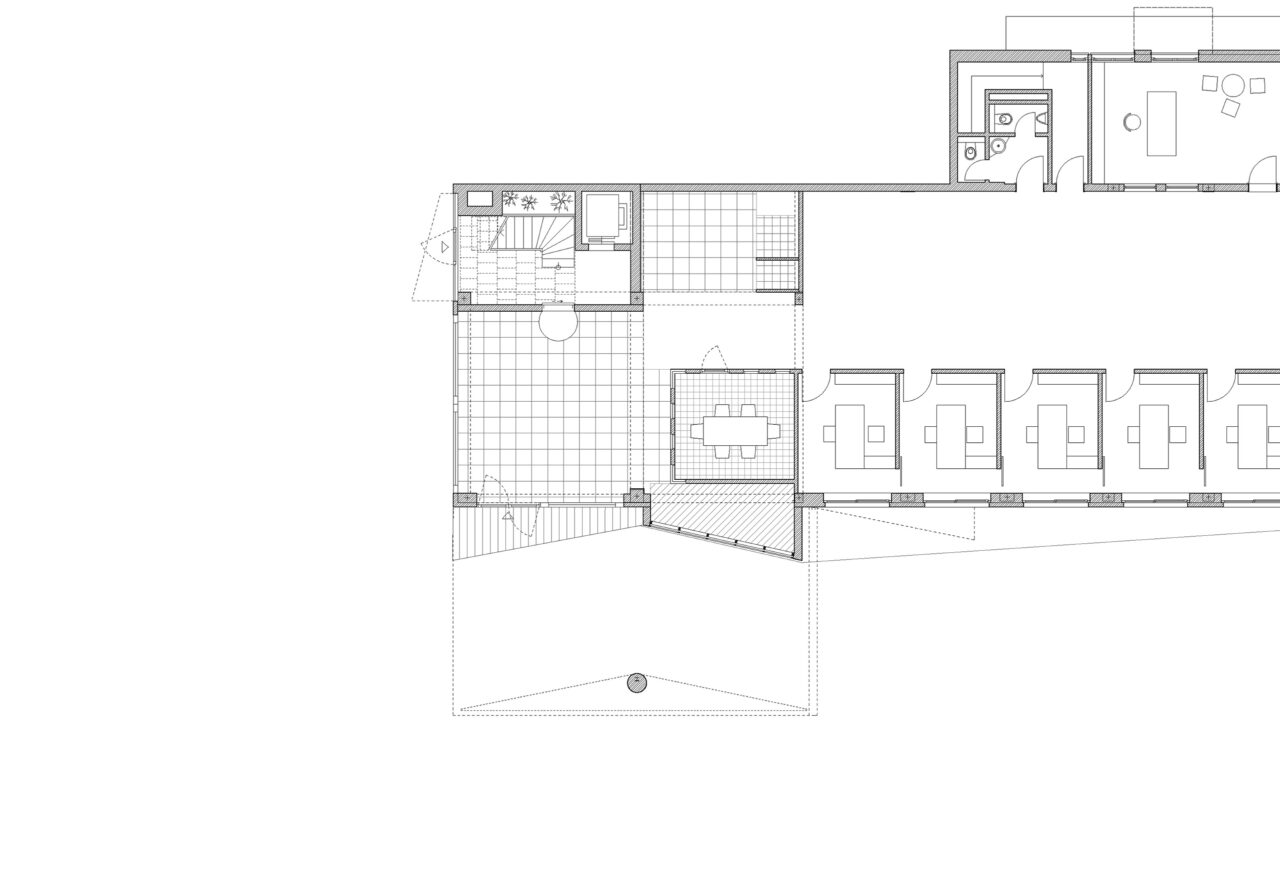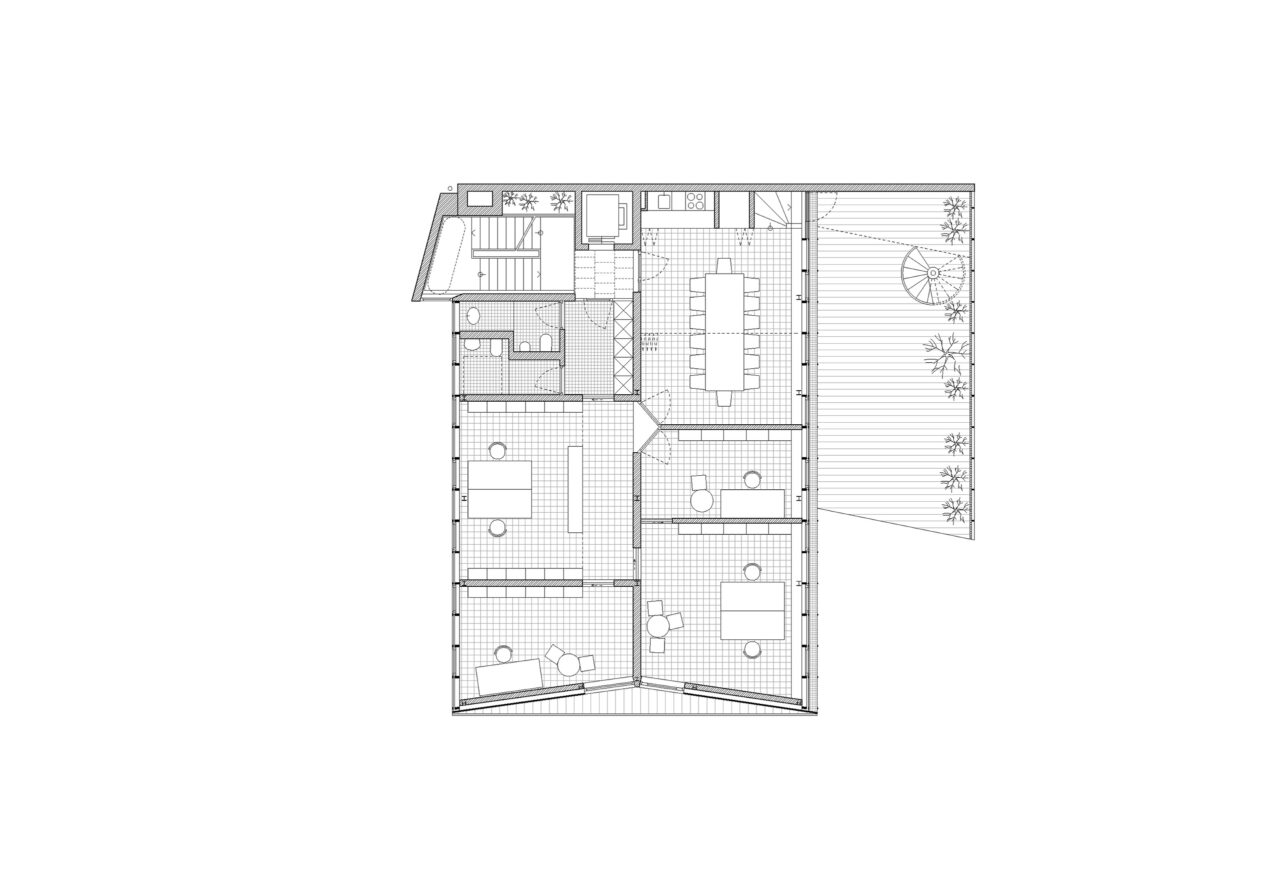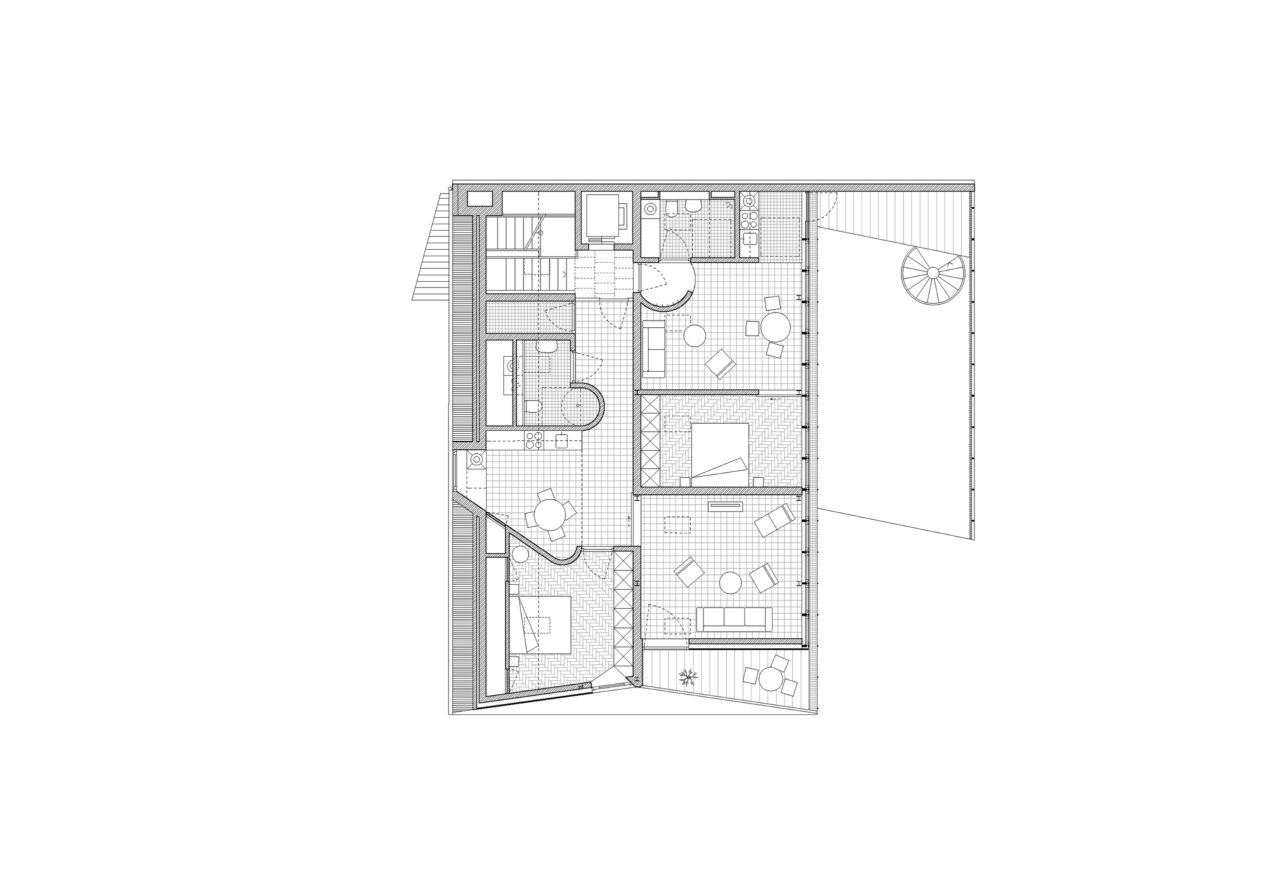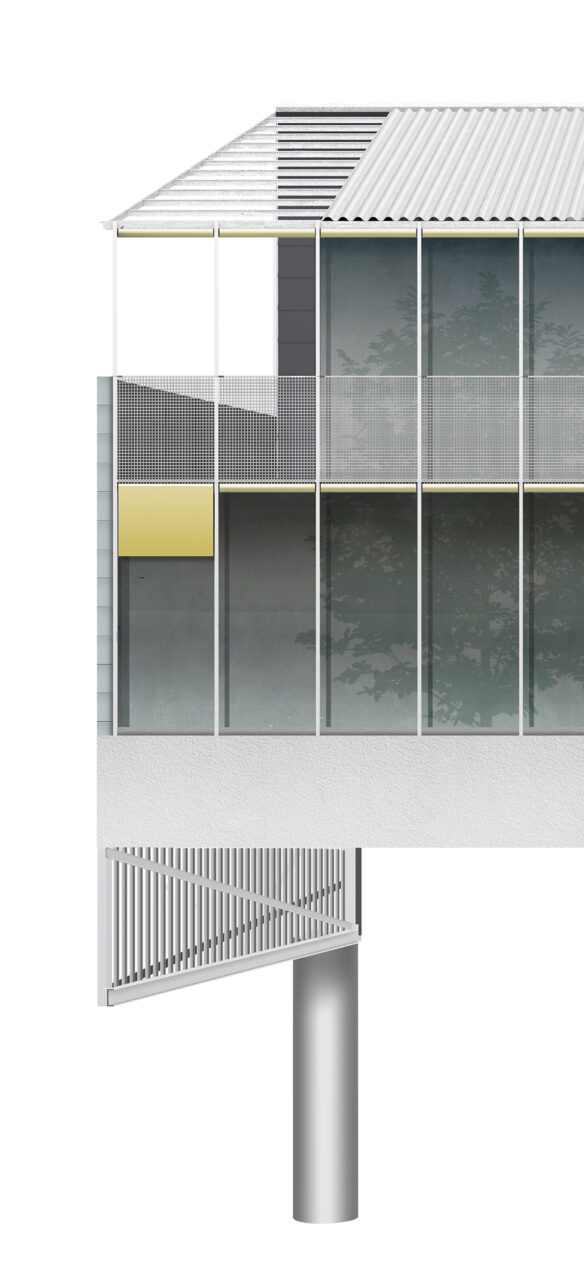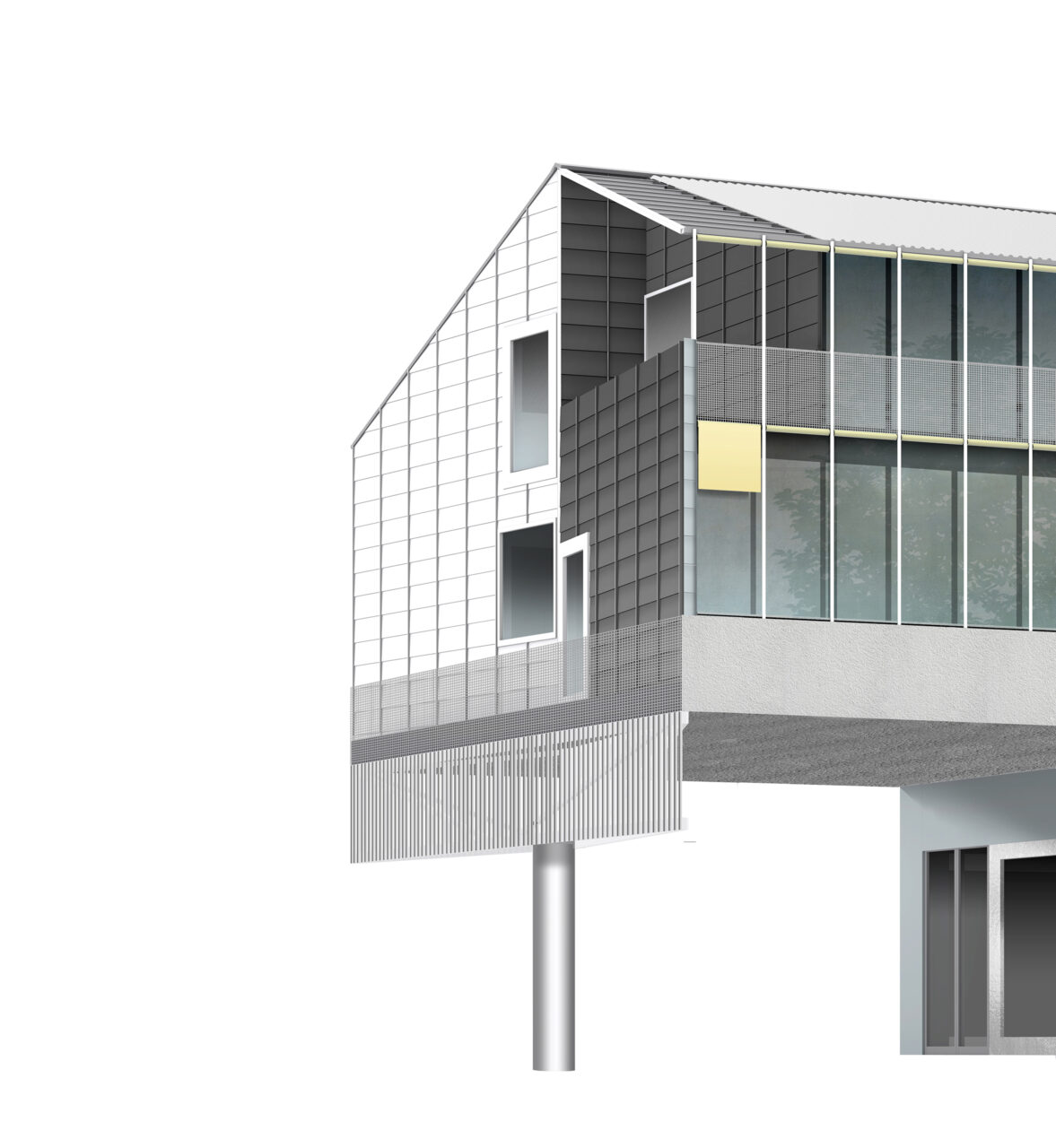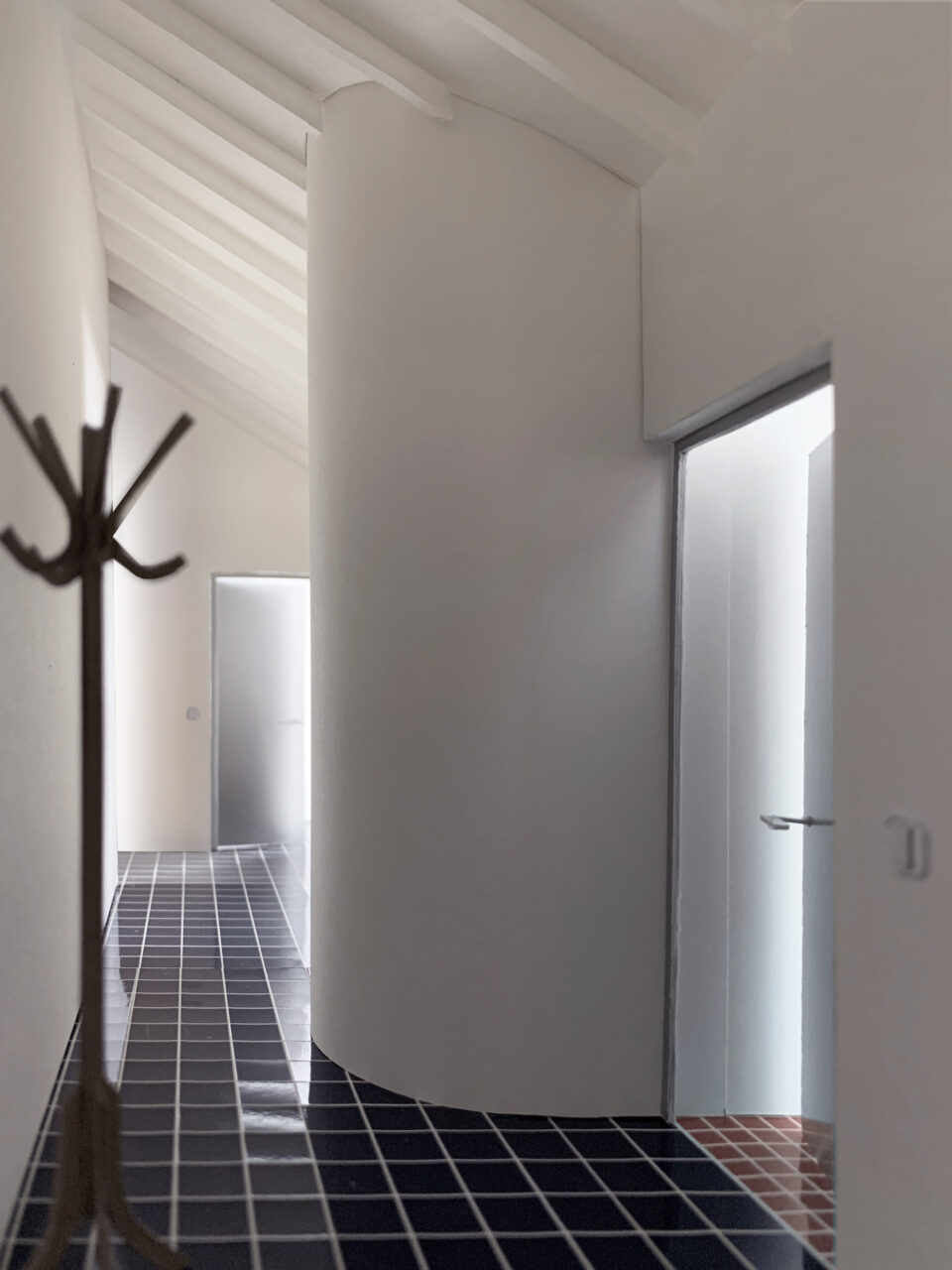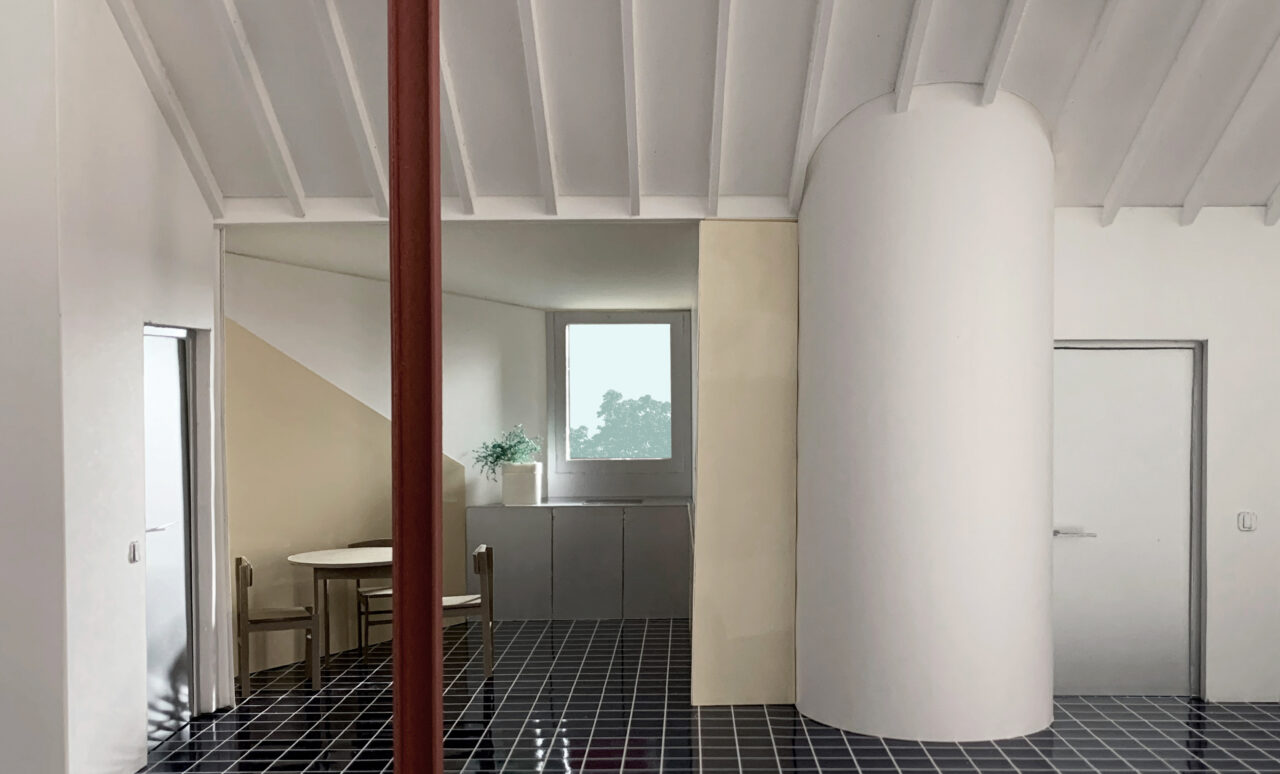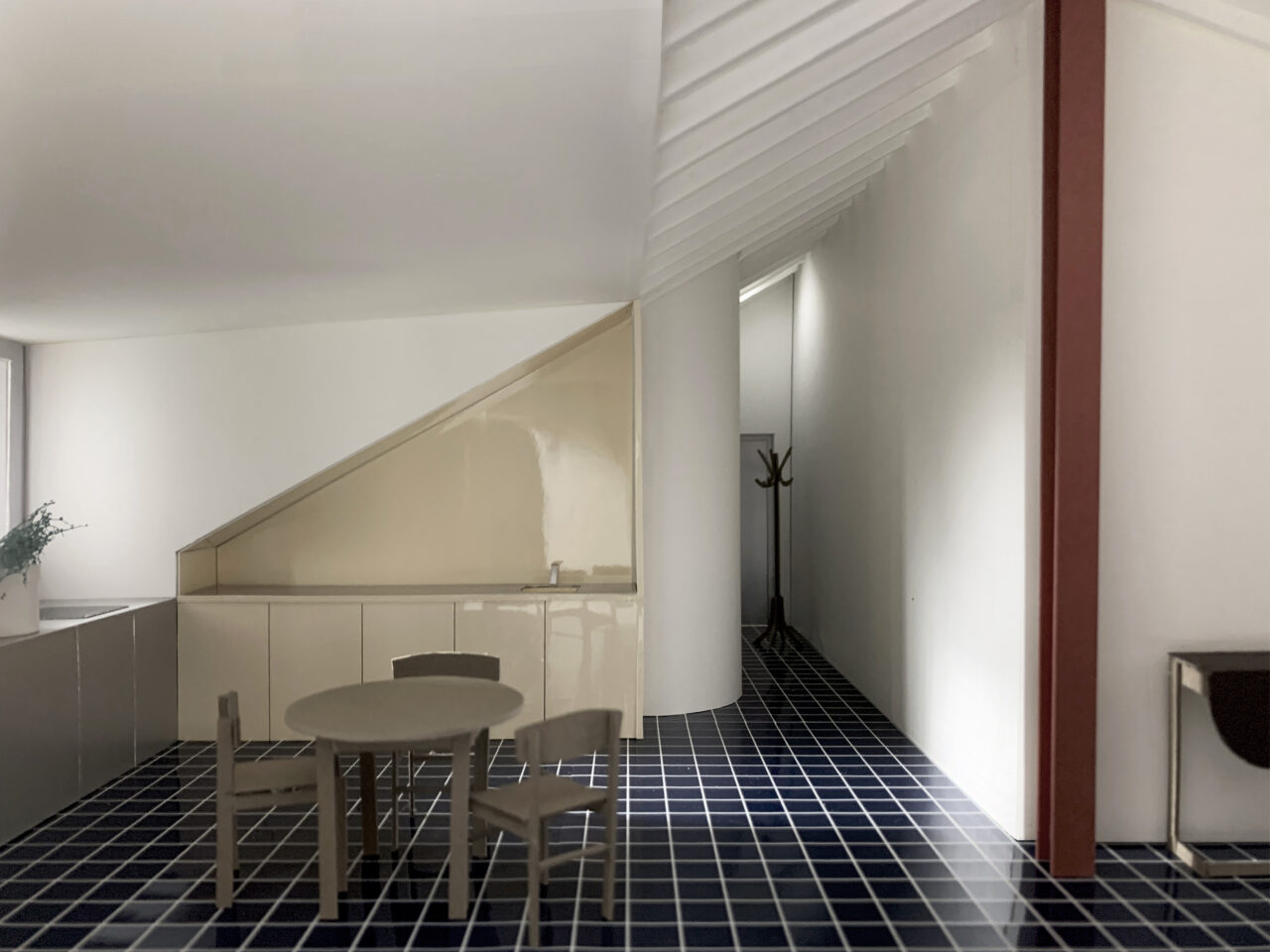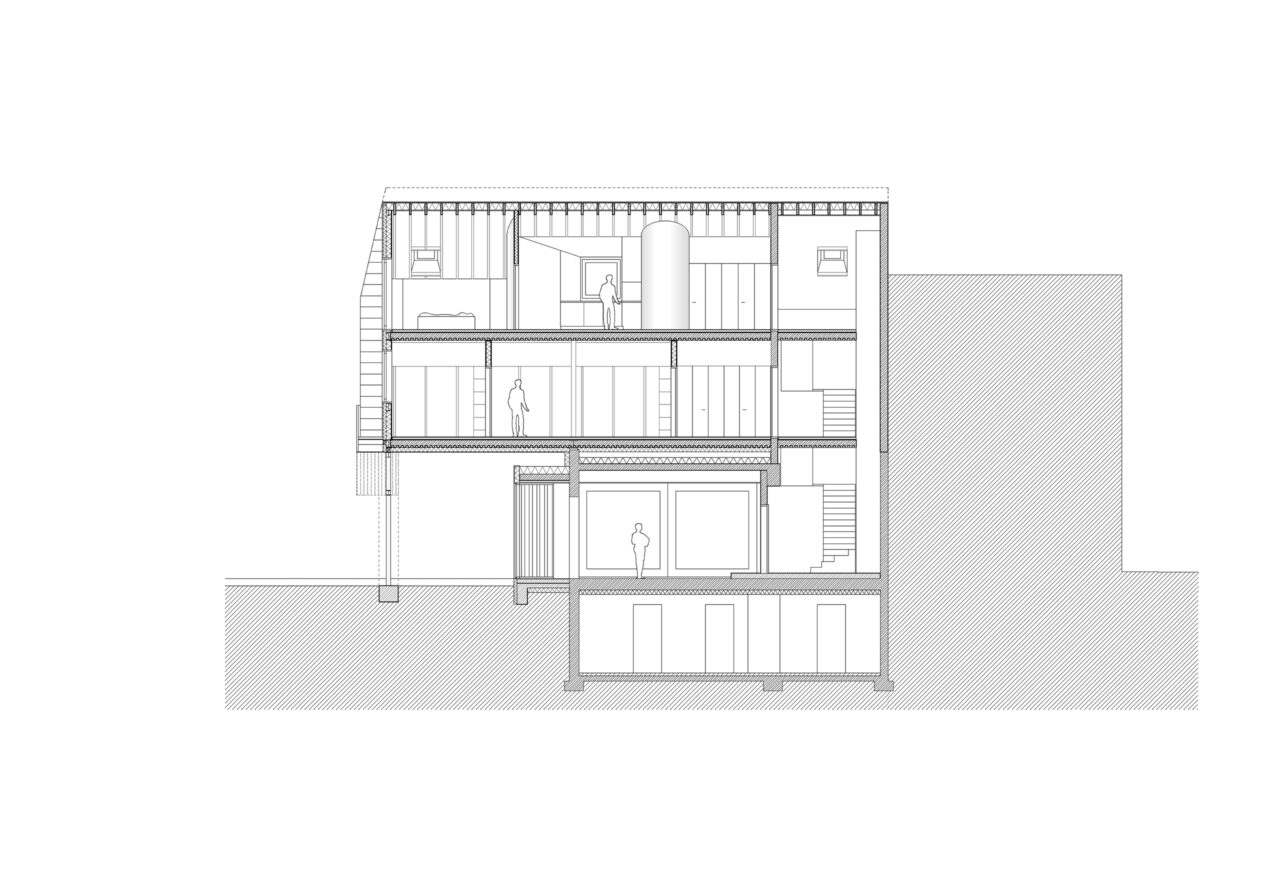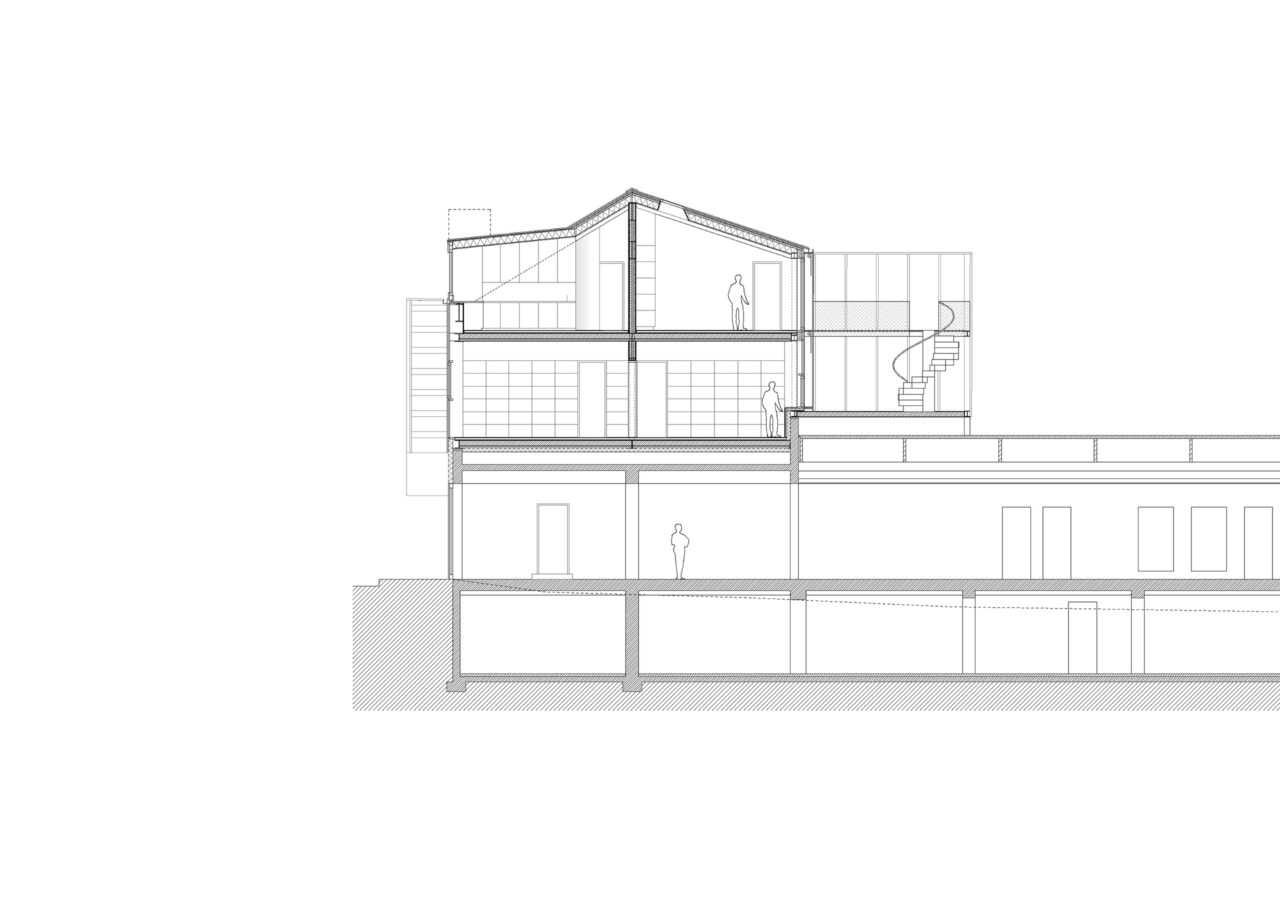 Transformation and extension of an existing building,
with shop display, offices and housing
Troisdorf
Since 2019, planning granted, ongoing for construction
Area: 450 sqm gross area
Executive Architect: Martin Teichert
Fire consultant: BFT cognos
Structural Engineer: Jürgen Hoffmann
Client: private
Team:
Ella Esslinger, Hannah Fokken, Christoph Kuhr,
Jonas Krause, Miroslav Pazdera, Bernd Schmutz


The new building will close the current gap on the street and add to its series of houses by extending the Ground Floor unit with a gable, long facade and pitched roof volume. The future entrance to the upper floors, large scale windows and a wing-shaped space-frame column collectively form a new plinth for the house above.
Its structure and grid simply builds on what is there and forms a flexible layout which will house offices on the first floor and two lofty flats under the roof facing south to a large deck terrace. With lightweight walls all internal layouts can adapt to allow for future changes regarding the number of offices or flats. Since all units have access to large balconies and vertical risers have been placed strategically the offices could be converted into flats and vice versa. The house will use low energy services , optimised by the client's experience and ambition for services design with renewables.