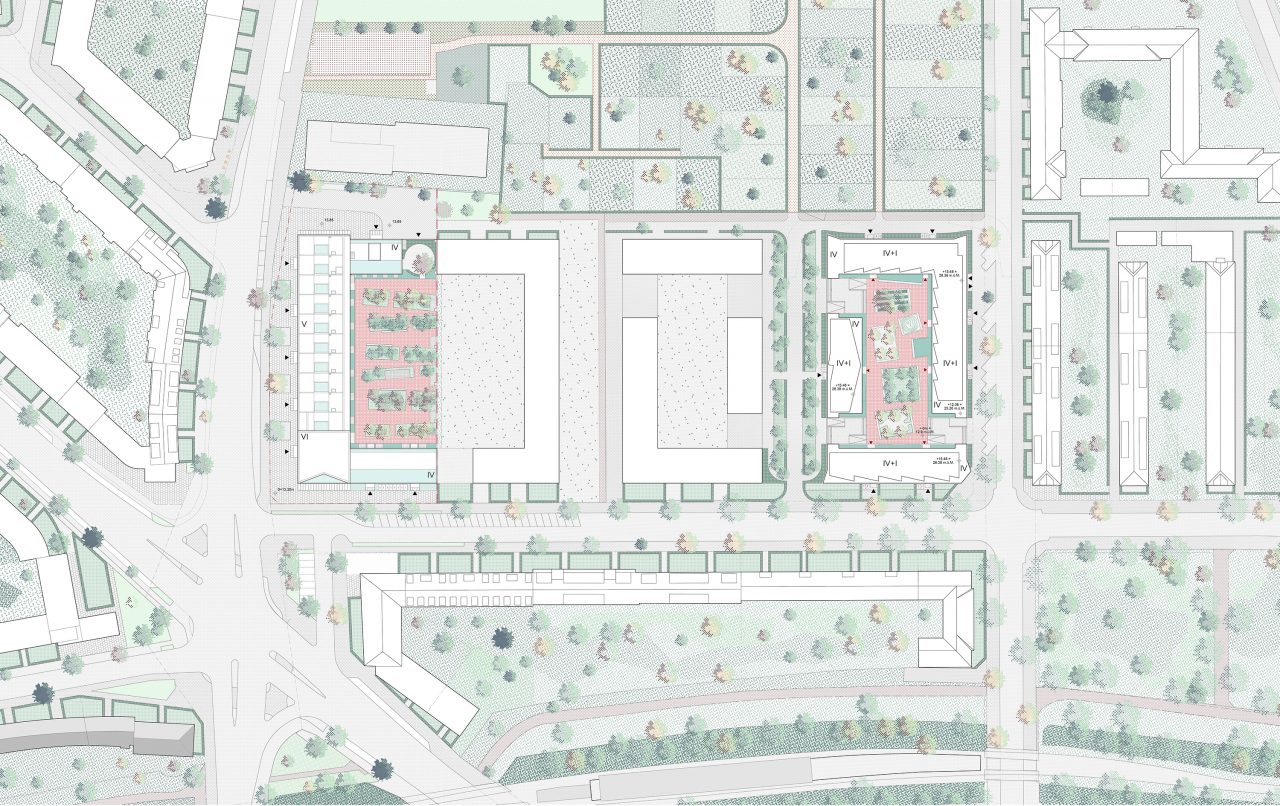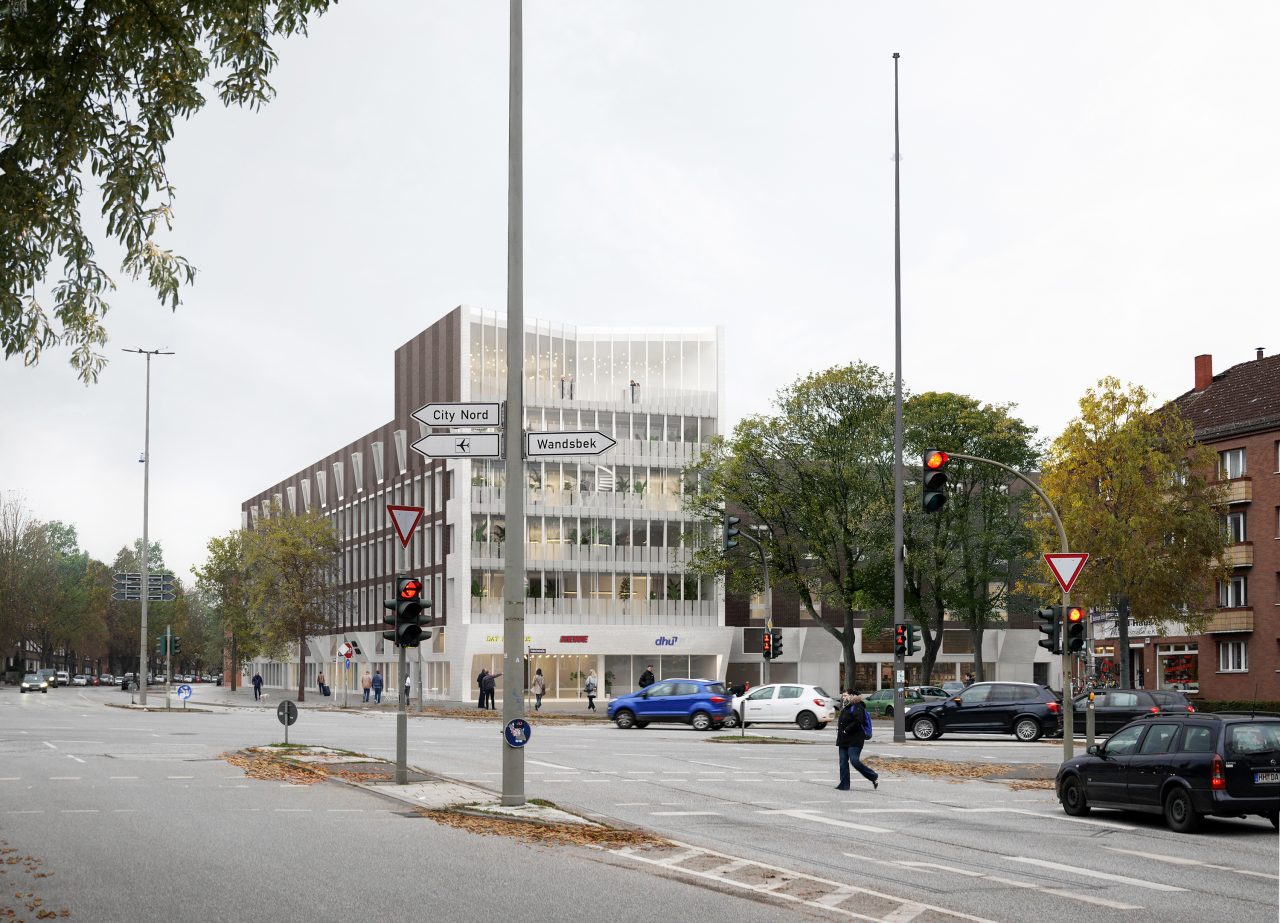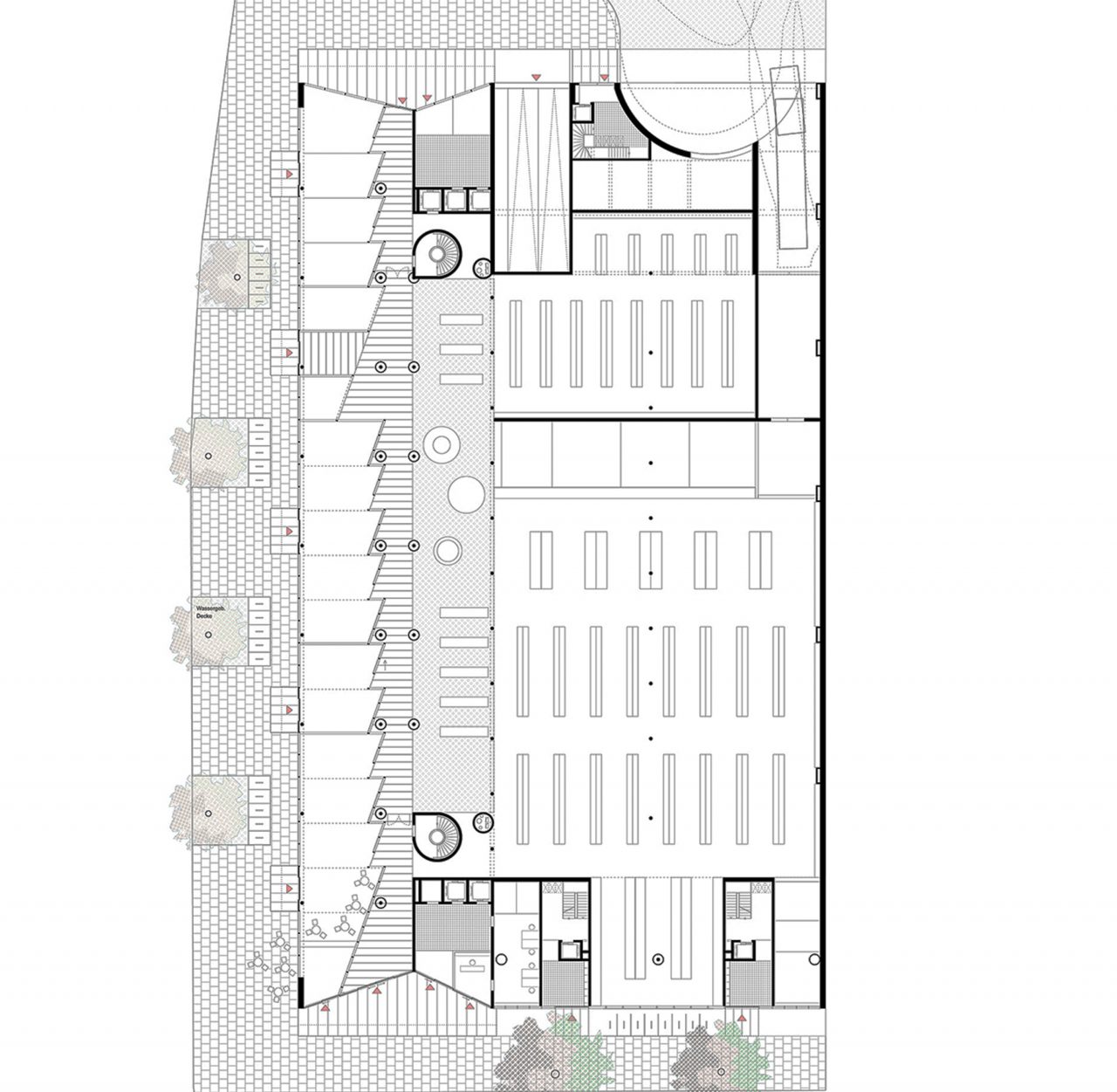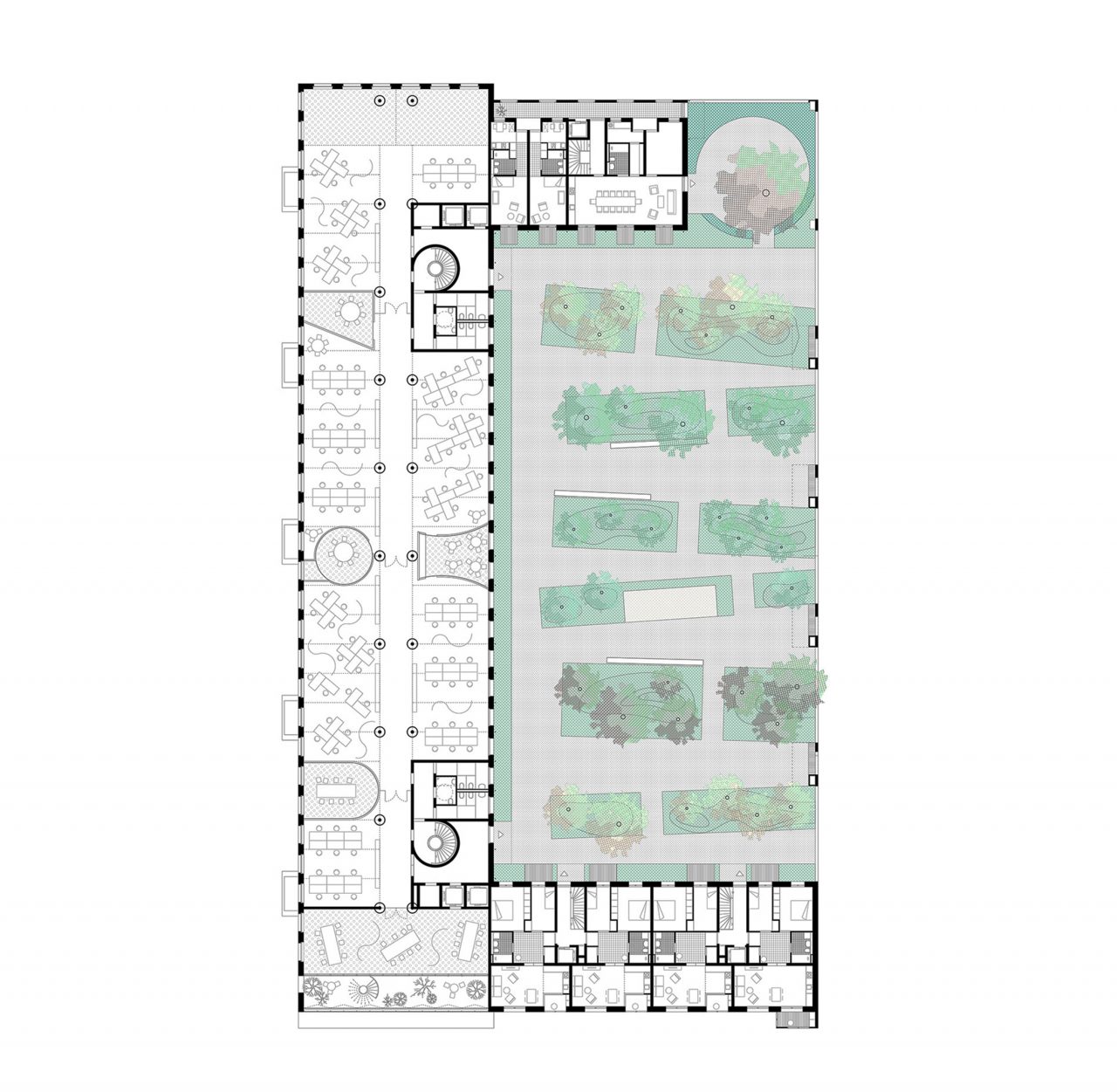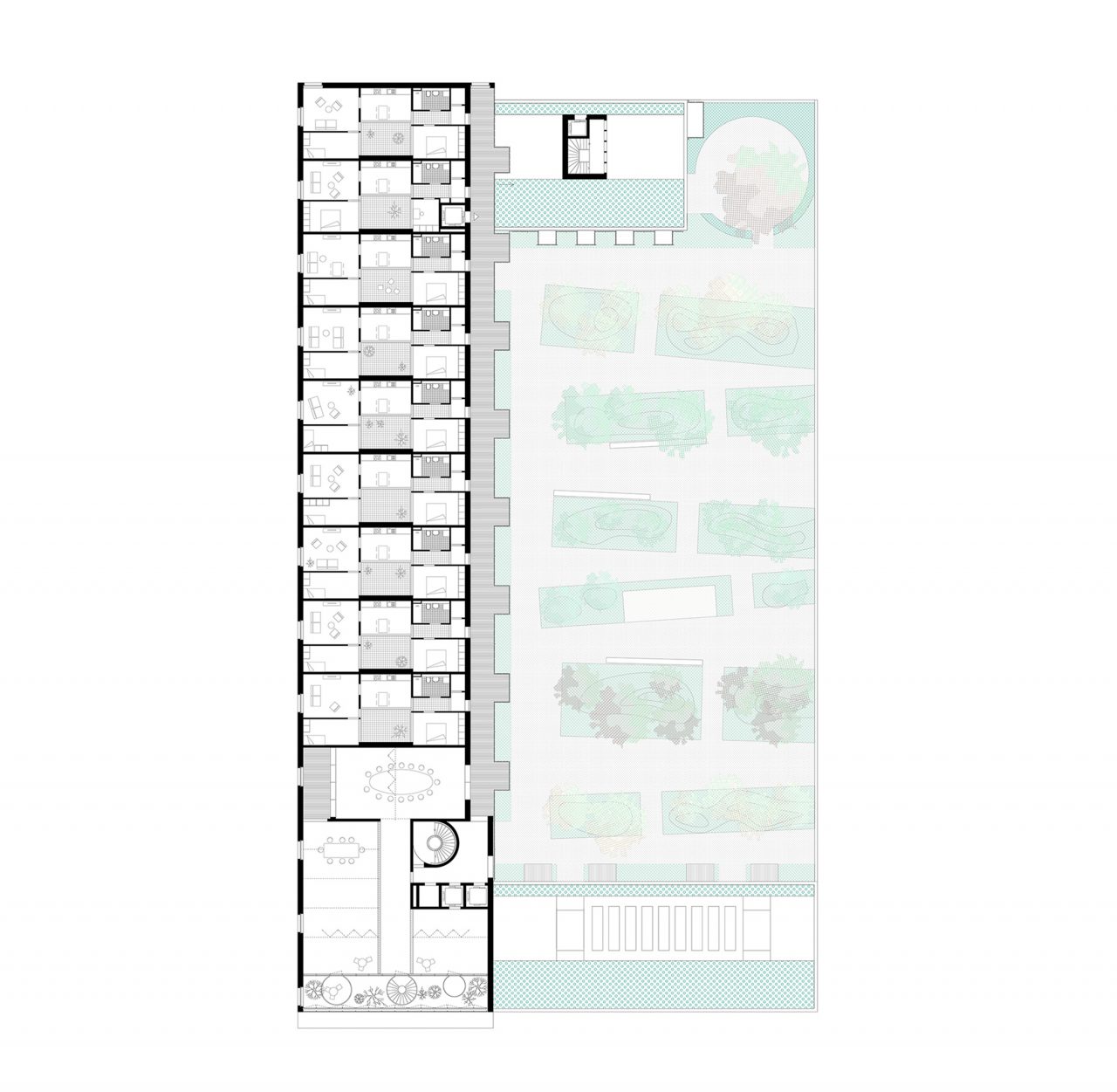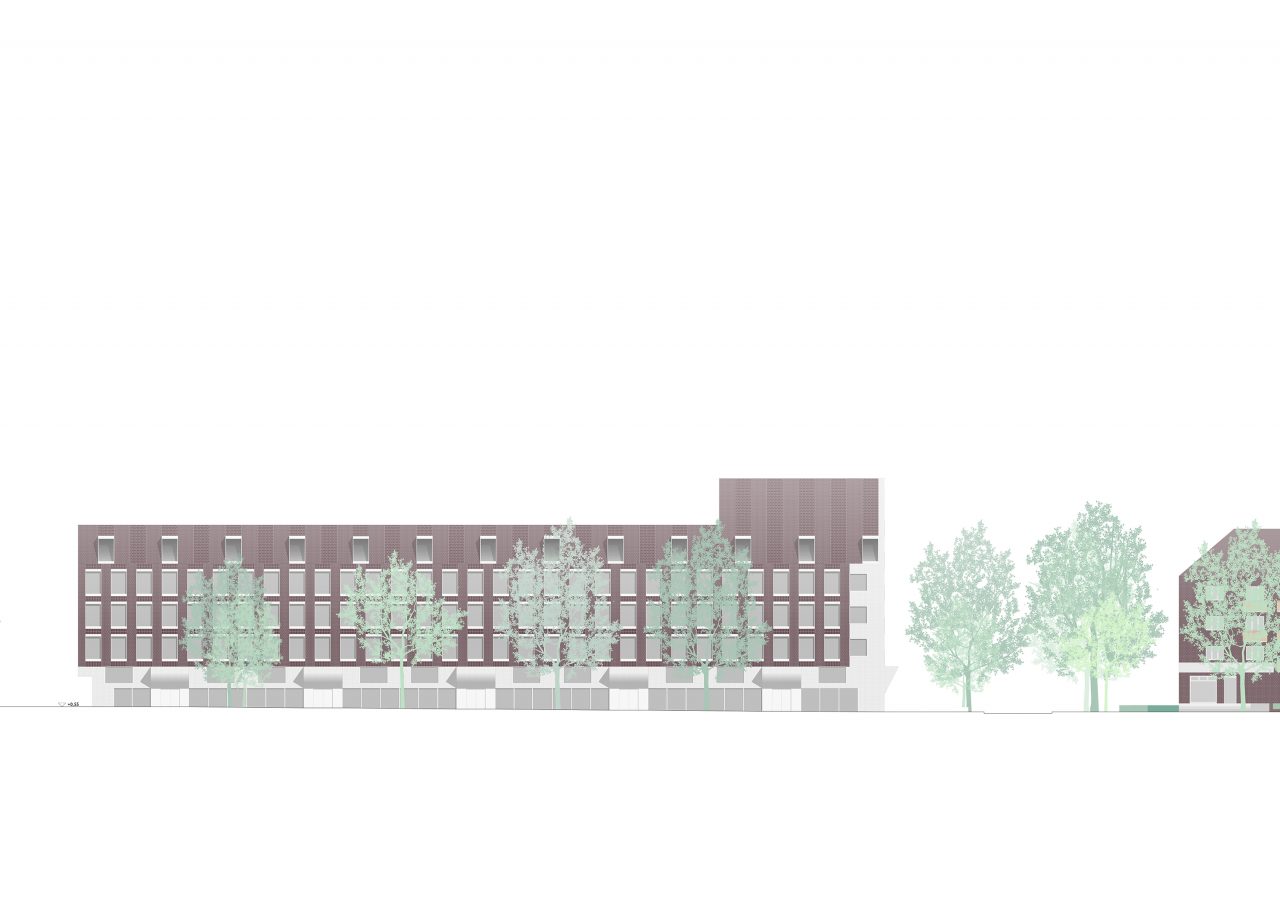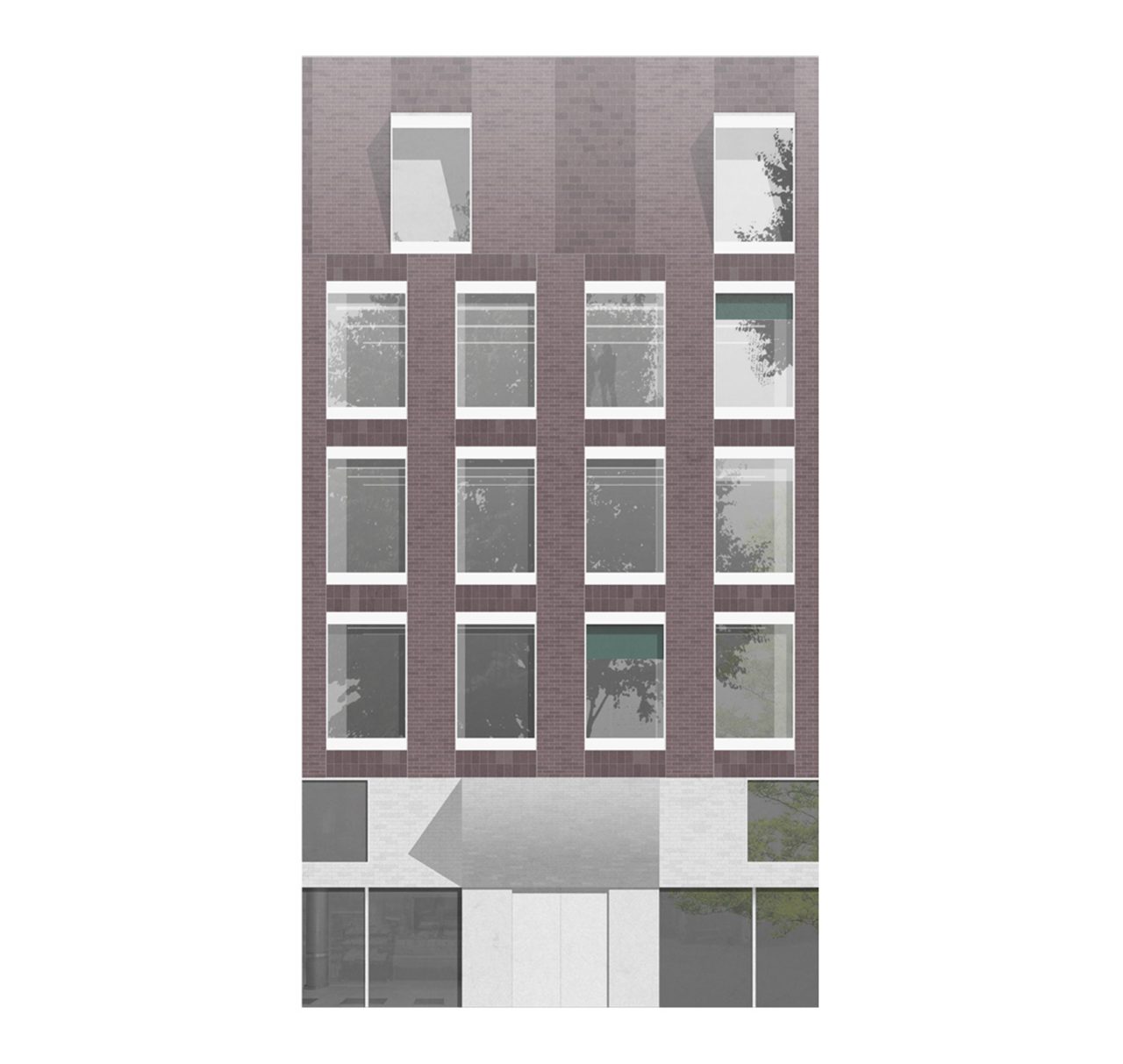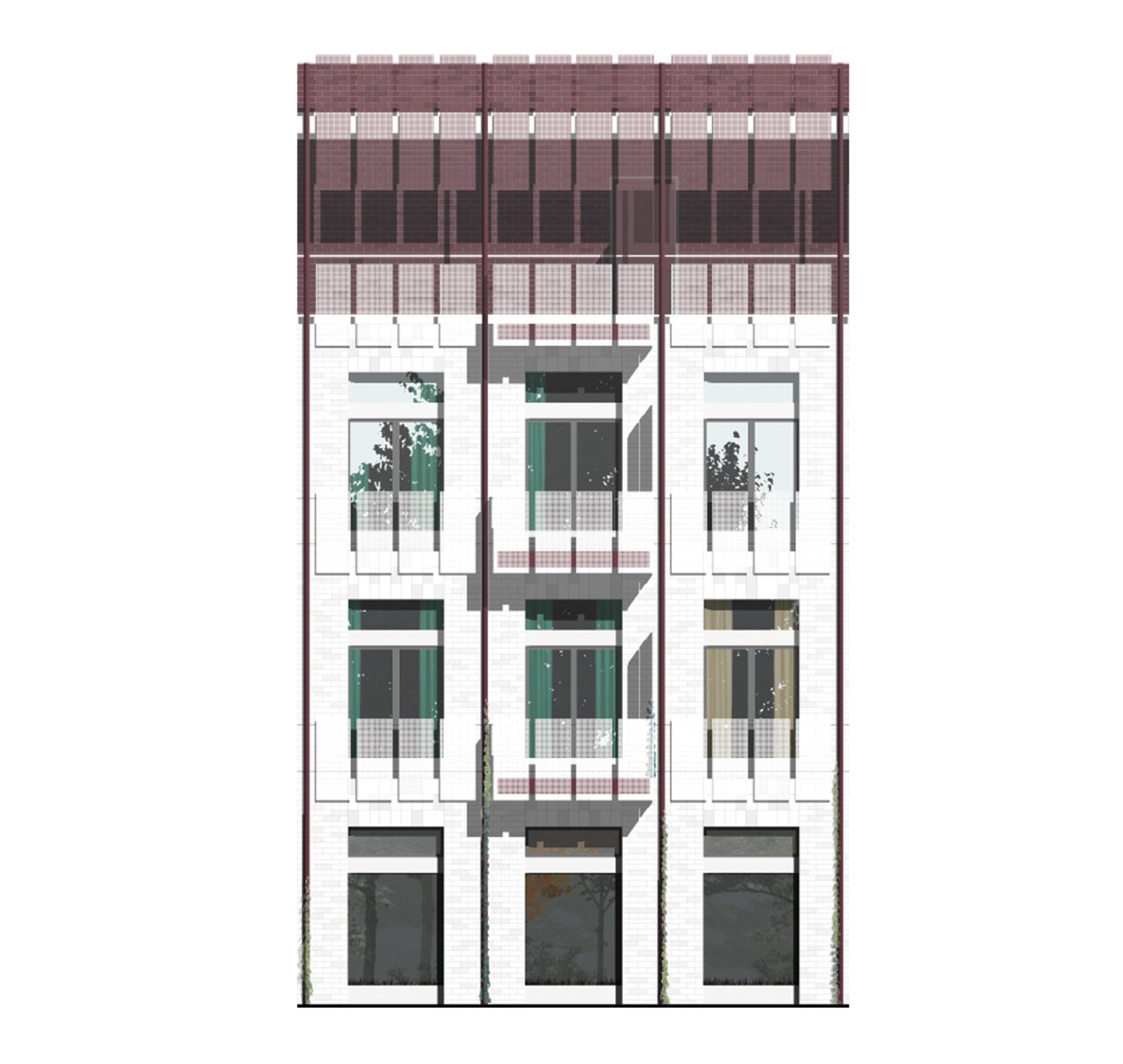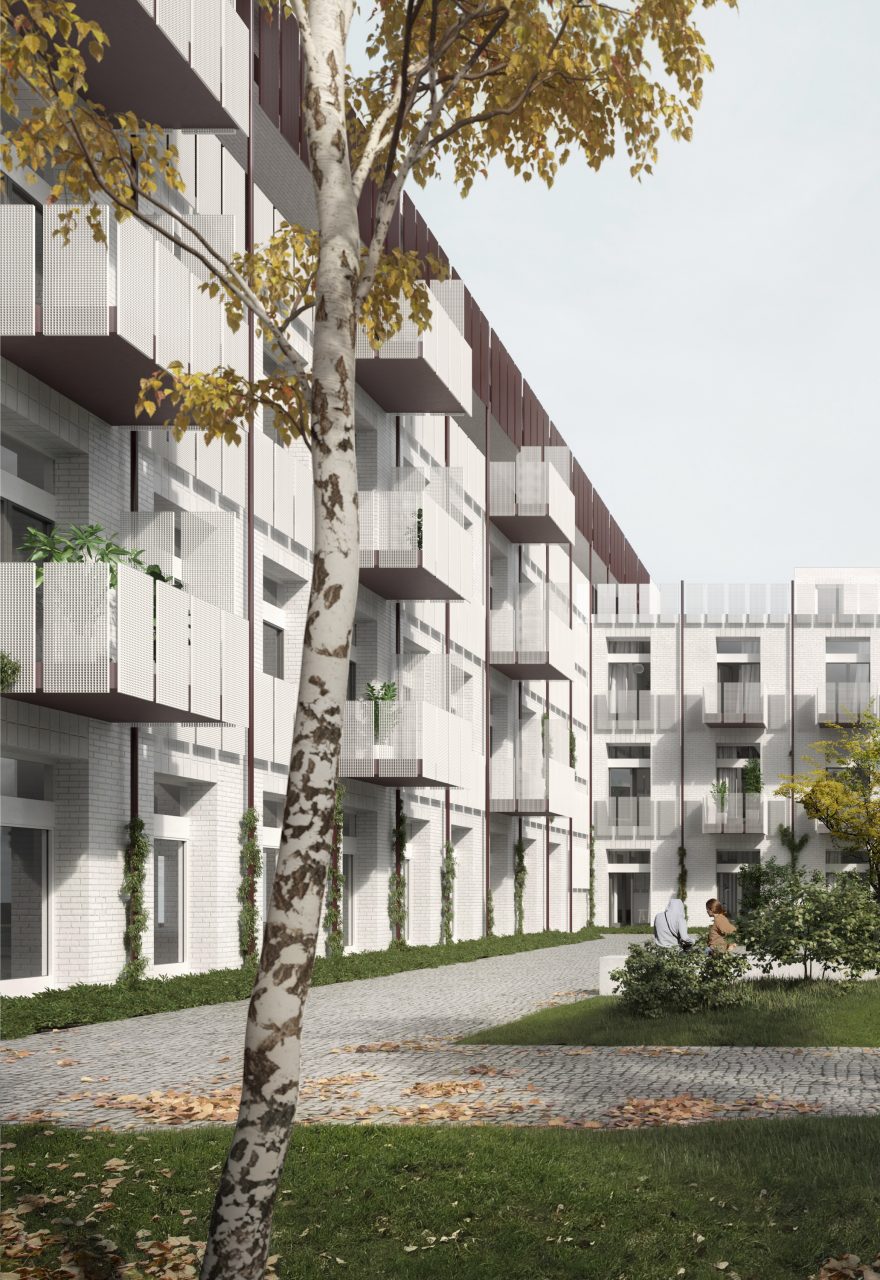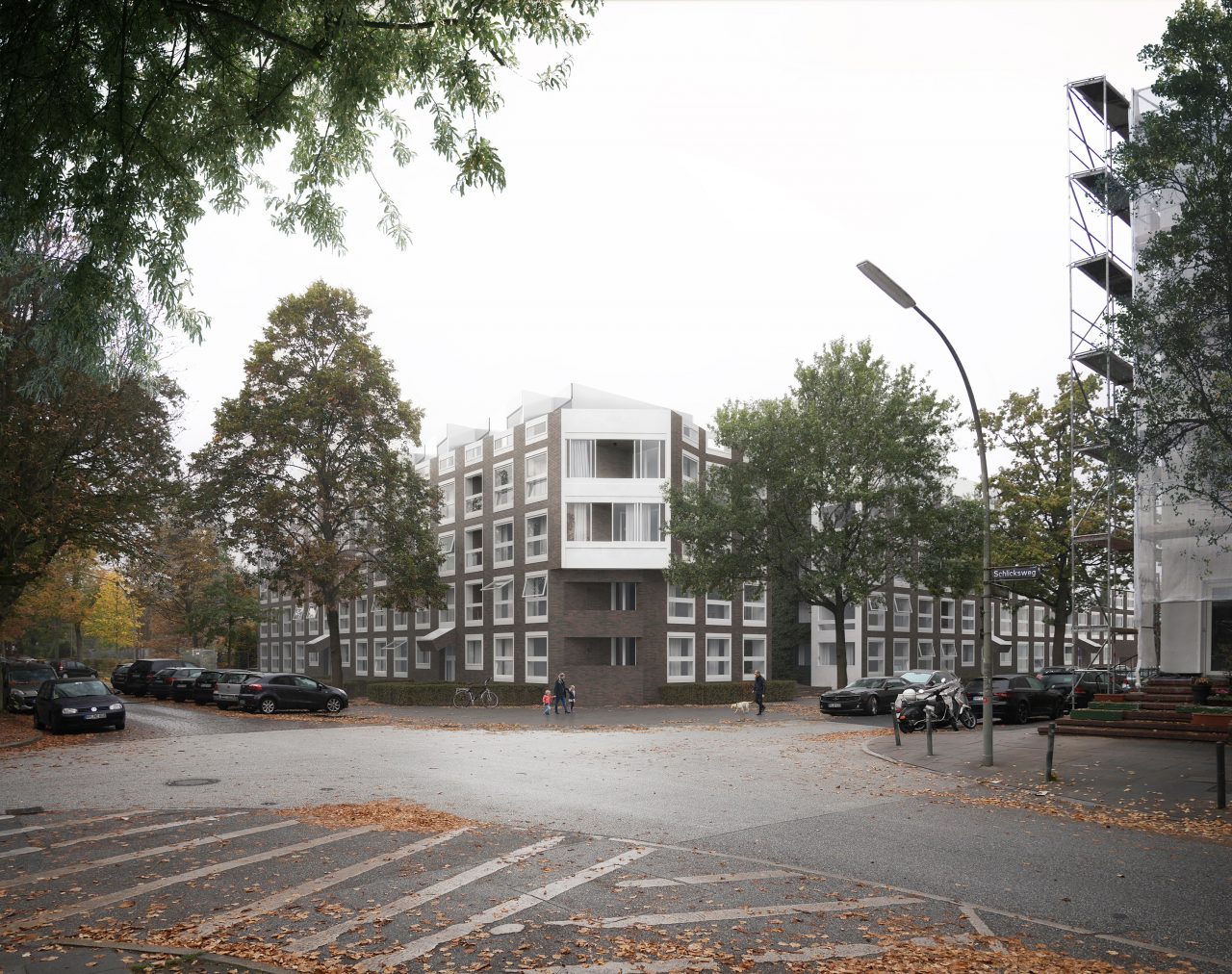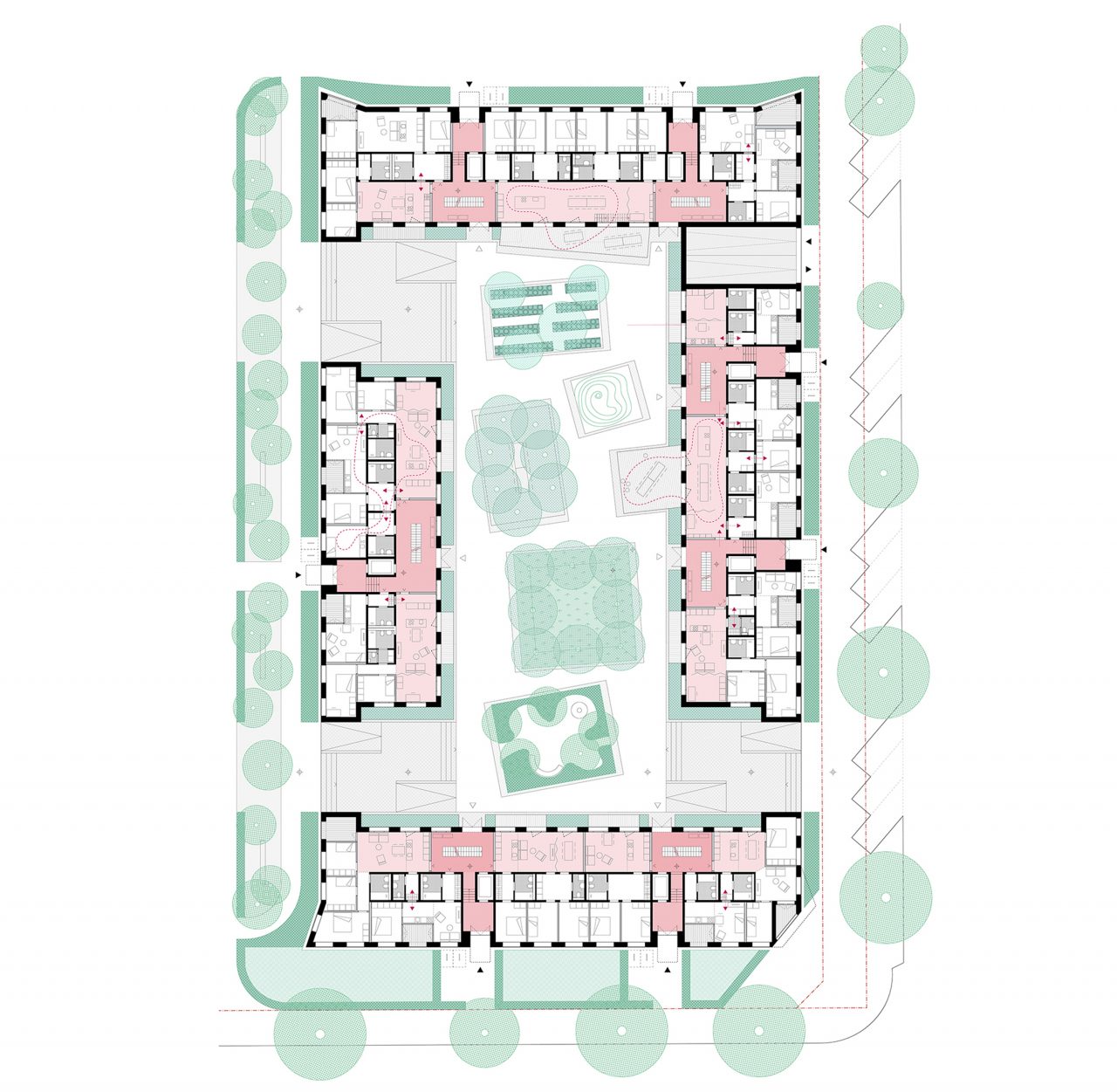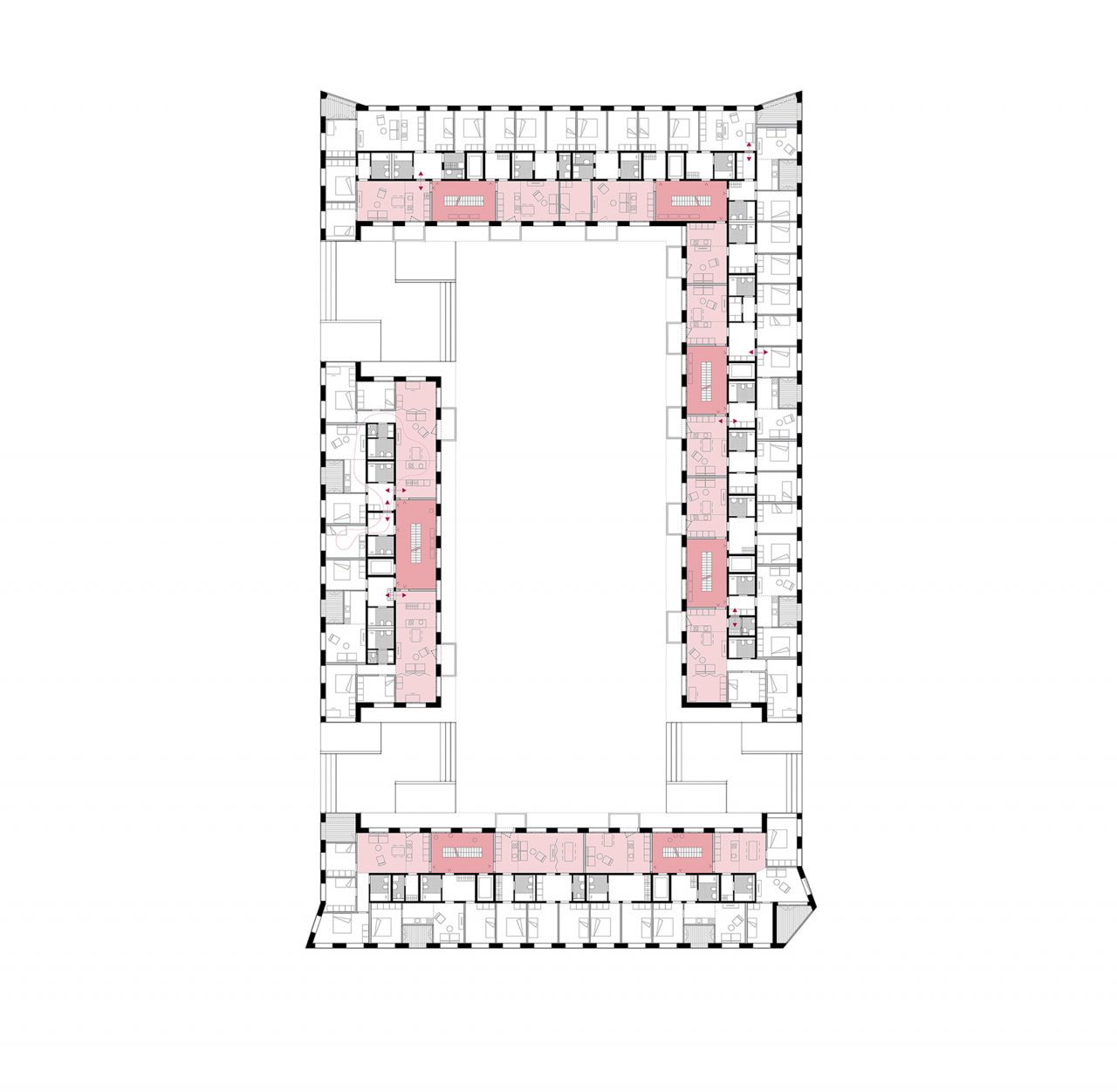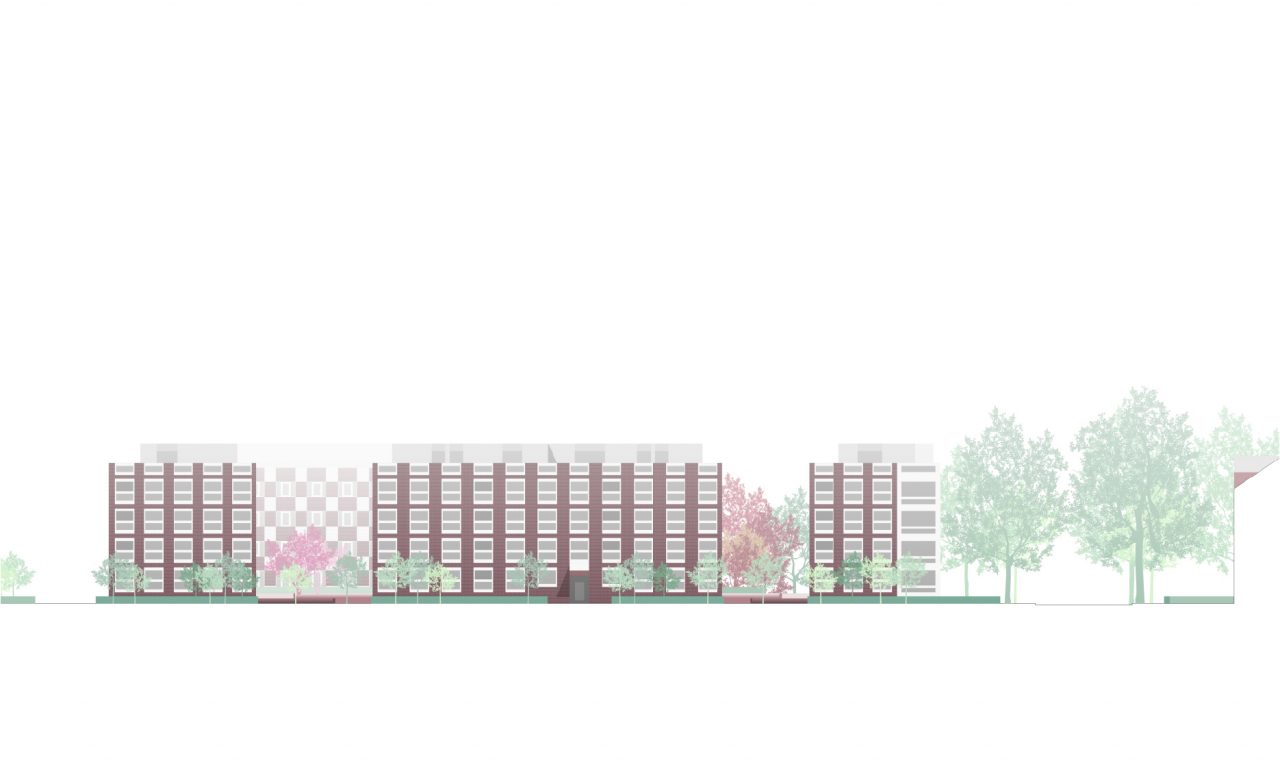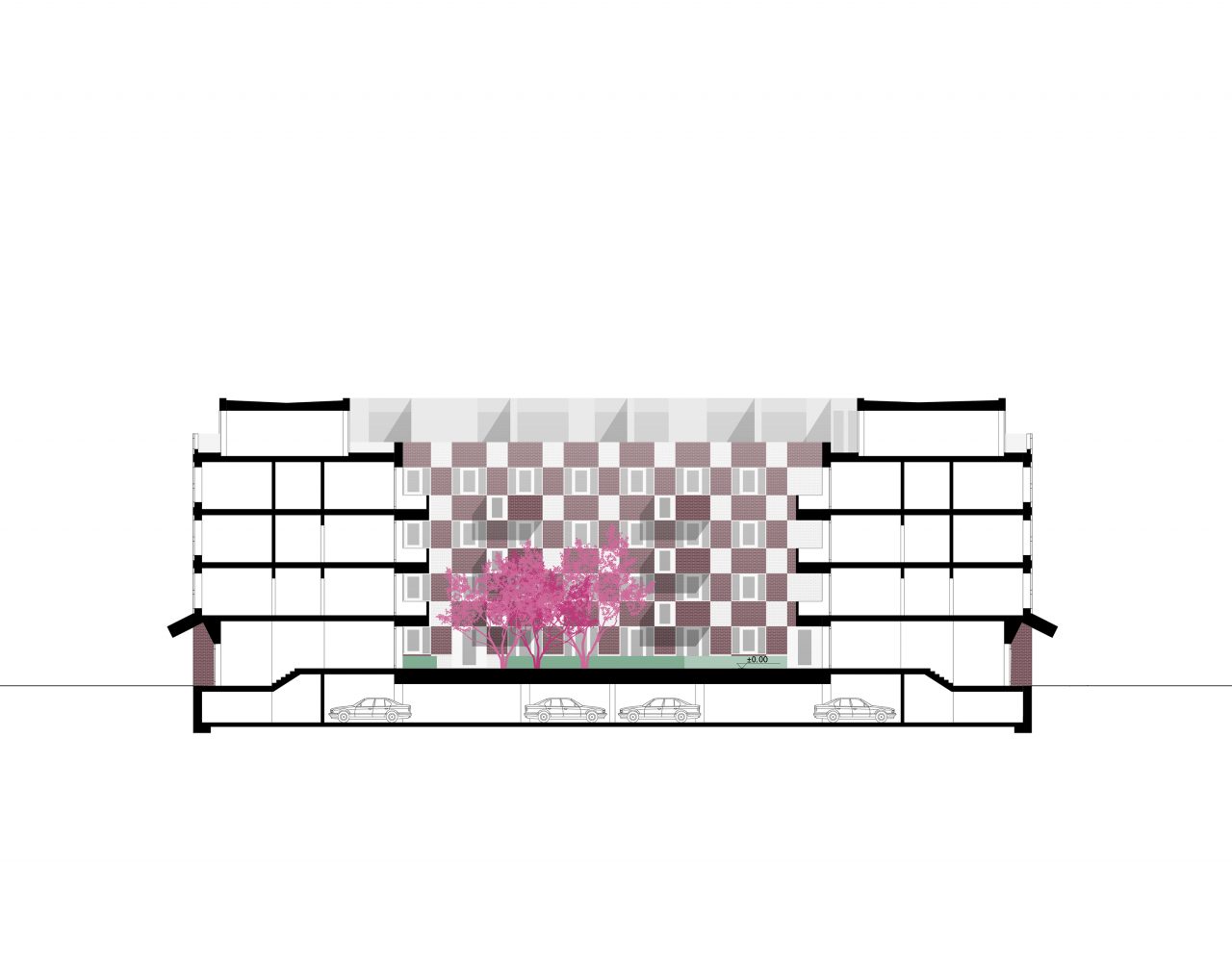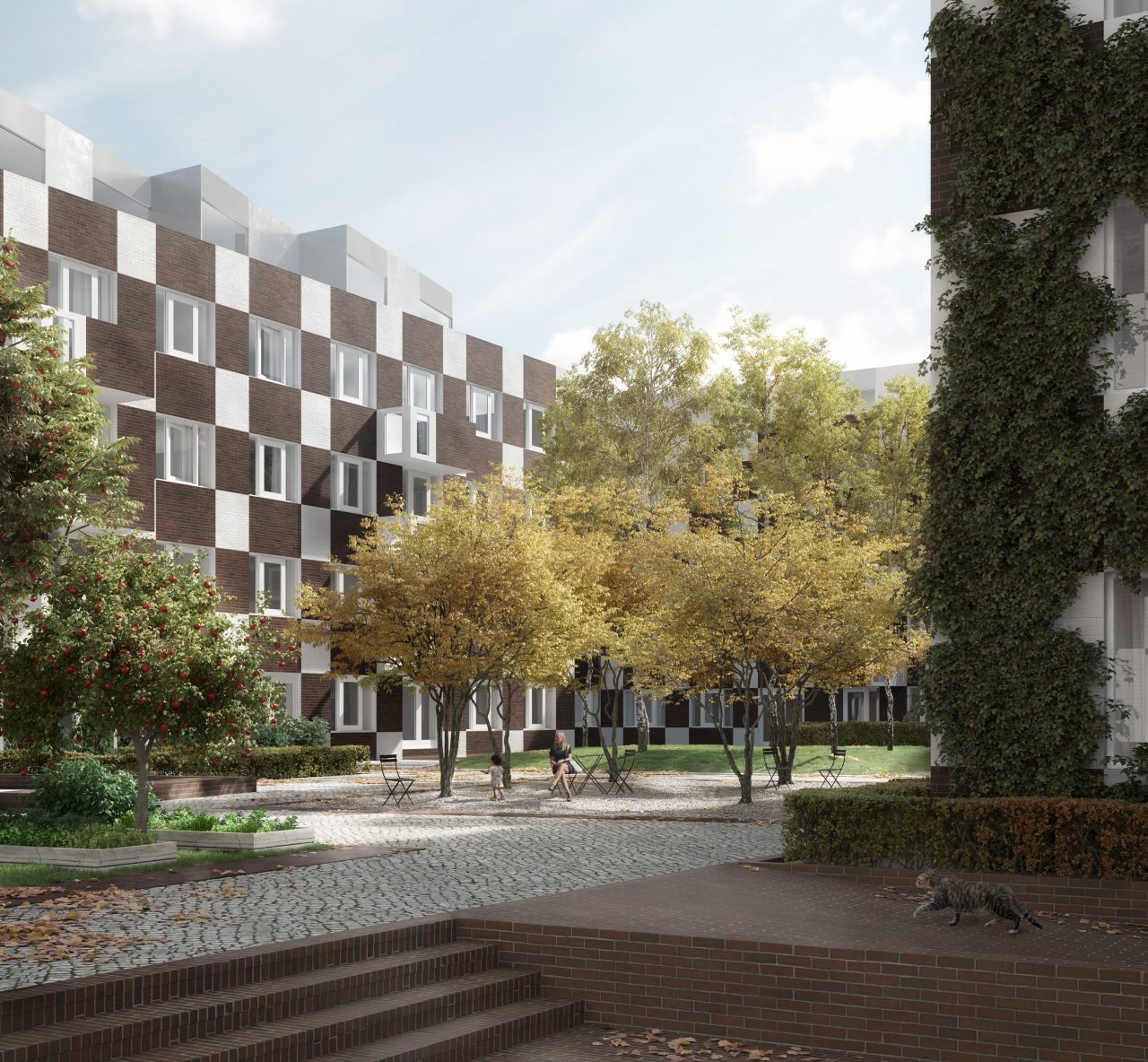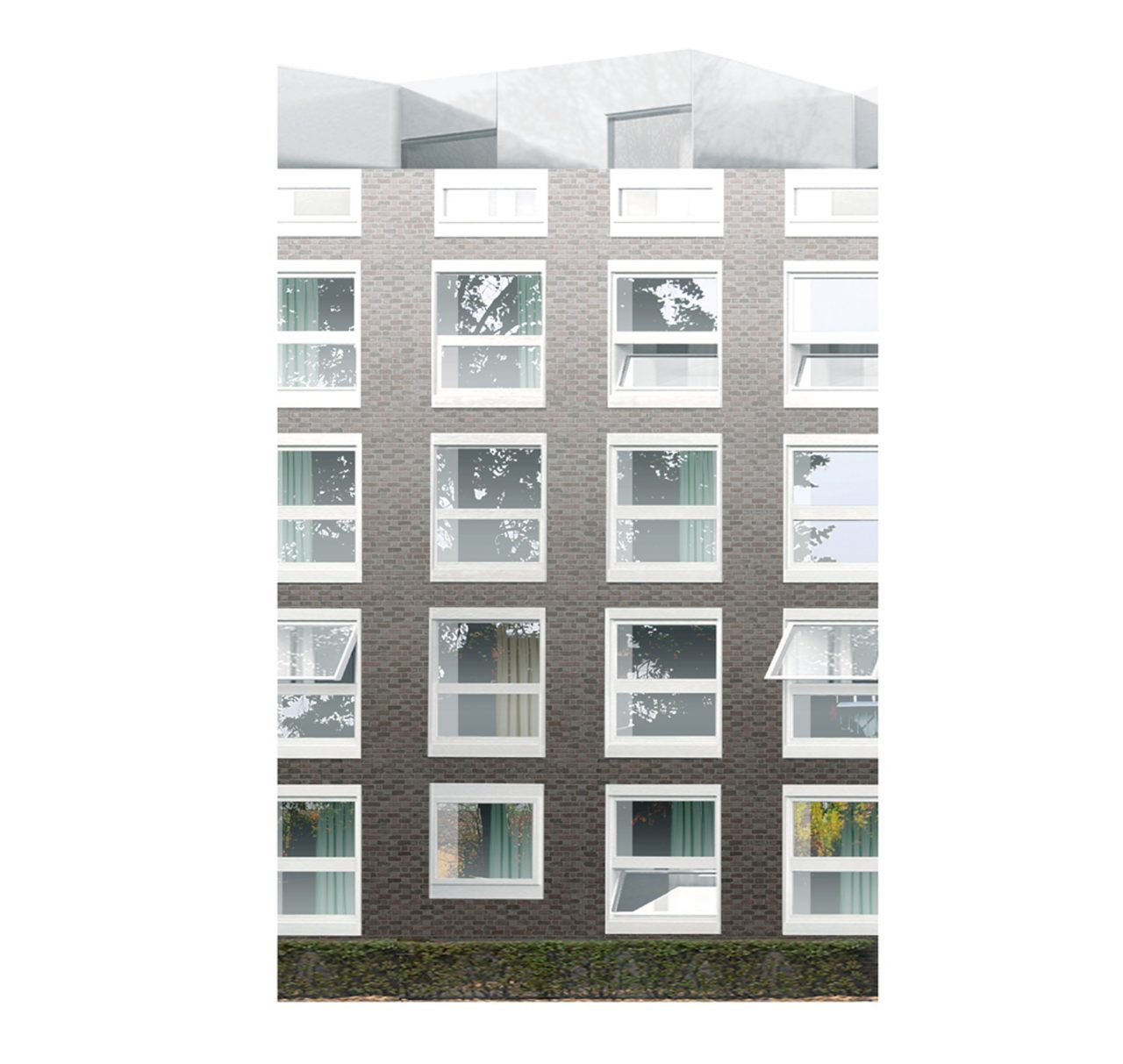 Invited competition for two residential blocks
Hamburg
2019
Landscape architect: Vogt Landschaft, Berlin
Images: Sébastien Berthier
Team:
David Gripp, Bernd Schmutz
The design for a mixed use and a housing block in the North of Hamburg aims at translating the plain massing of the masterplan into both coherent and permeable figures within the loose fabric of residential buildings set in the area's green landscape.
As a background for the large space of crossroads, a stacked tower of slim vertical winter-gardens provides a green entry-point for the new leafy quarter and at the same time serves the floors behind it as a break-out space for the offices, filtering noise and air. Like the prow of a ship it holds the diverse typologies of a supermarket, offices and housing together and makes a transition to the adjacent housing blocks next to it.
Towards the street, the facades of the two blocks reflect the local red brick, at their corners they are accentuated with expressive bay-windows and loggias to make the different parts of the block interact with each other and their surroundings. On the inside, a light green garden offers a range of generous spaces to allow all residents participate within these shared garden rooms. They are surrounded by light facades in white brick, one with a checquerboard pattern laid across the balconies and the other courtyard lined with a layer of fine metal verandas.
The plans of both buildings are conceived as robust frameworks, one linear and one ring-like, to allow the maximum flexibility for a large diversity of flats, ranging from double- and triple aspect, units for youth and the elderly to combined patchwork-units and patio houses on the roof.