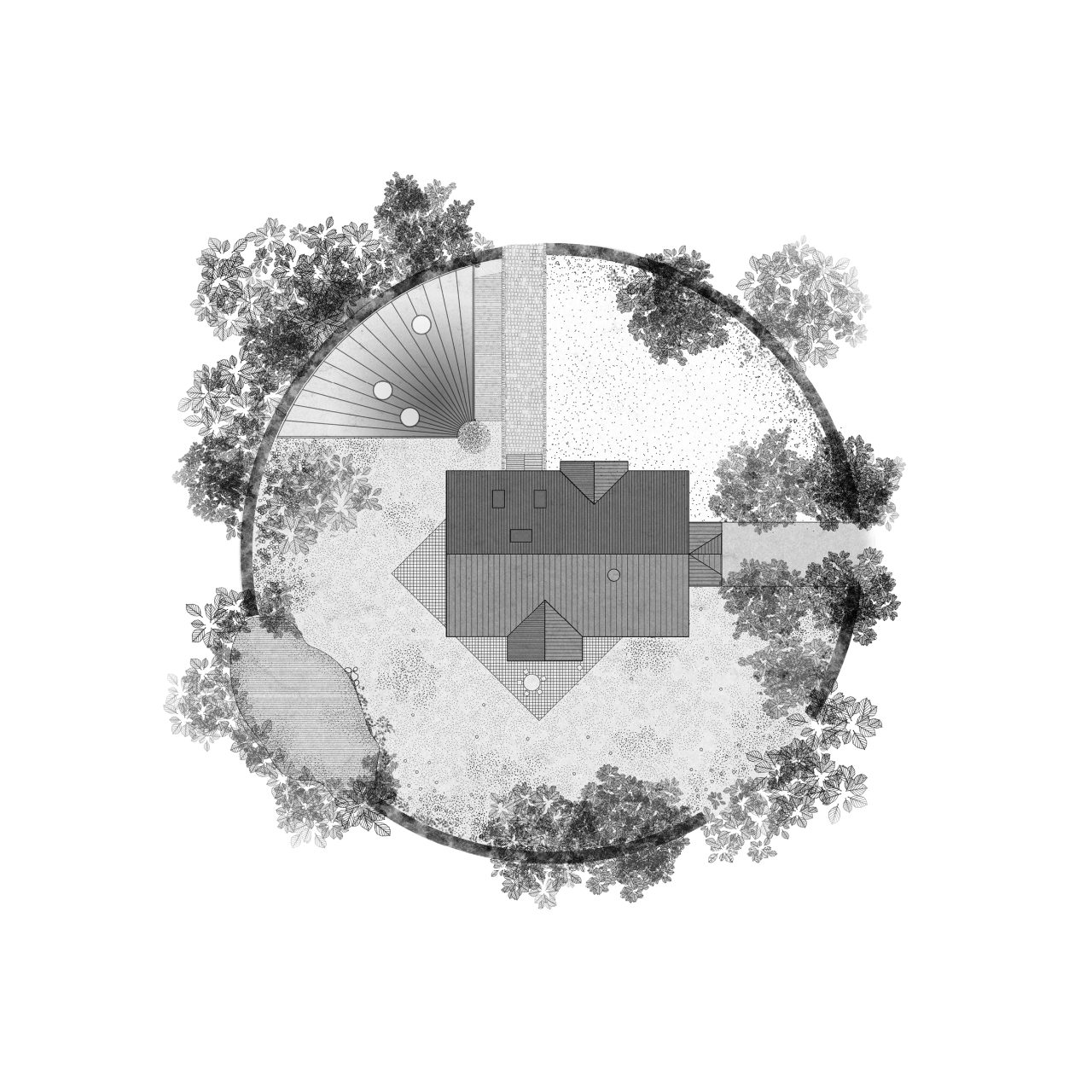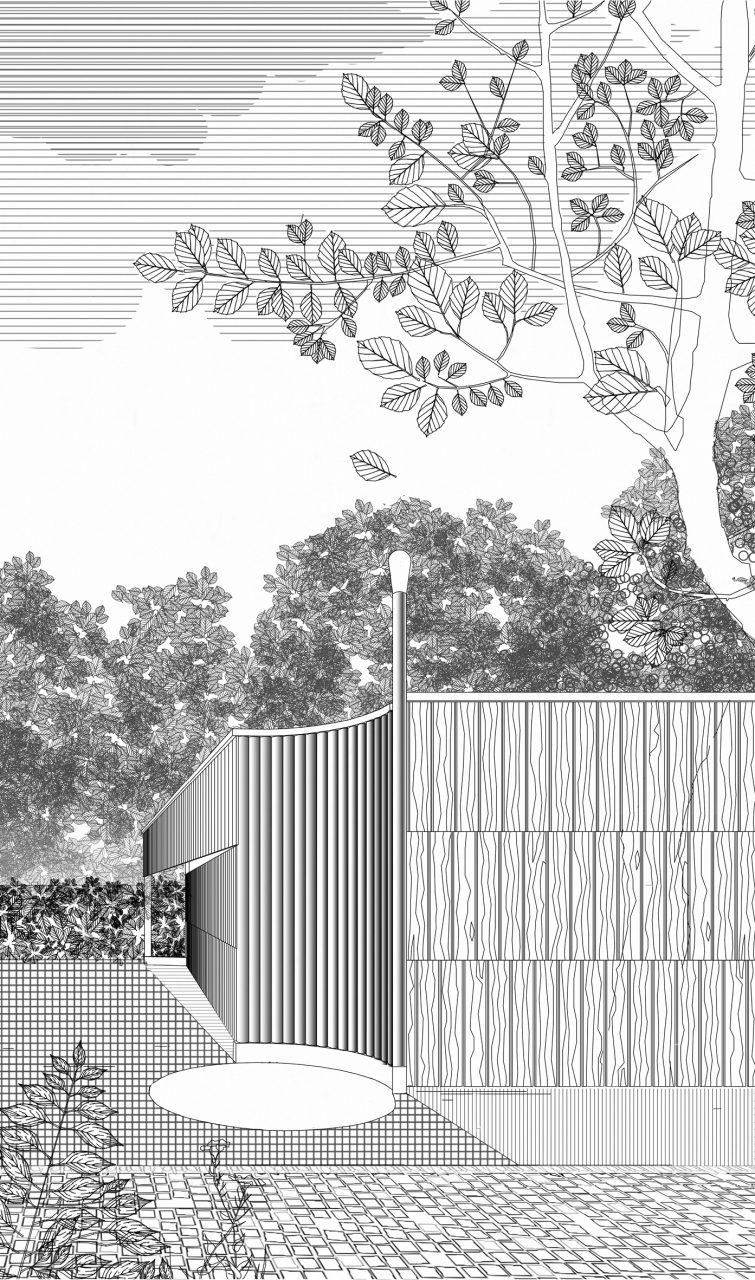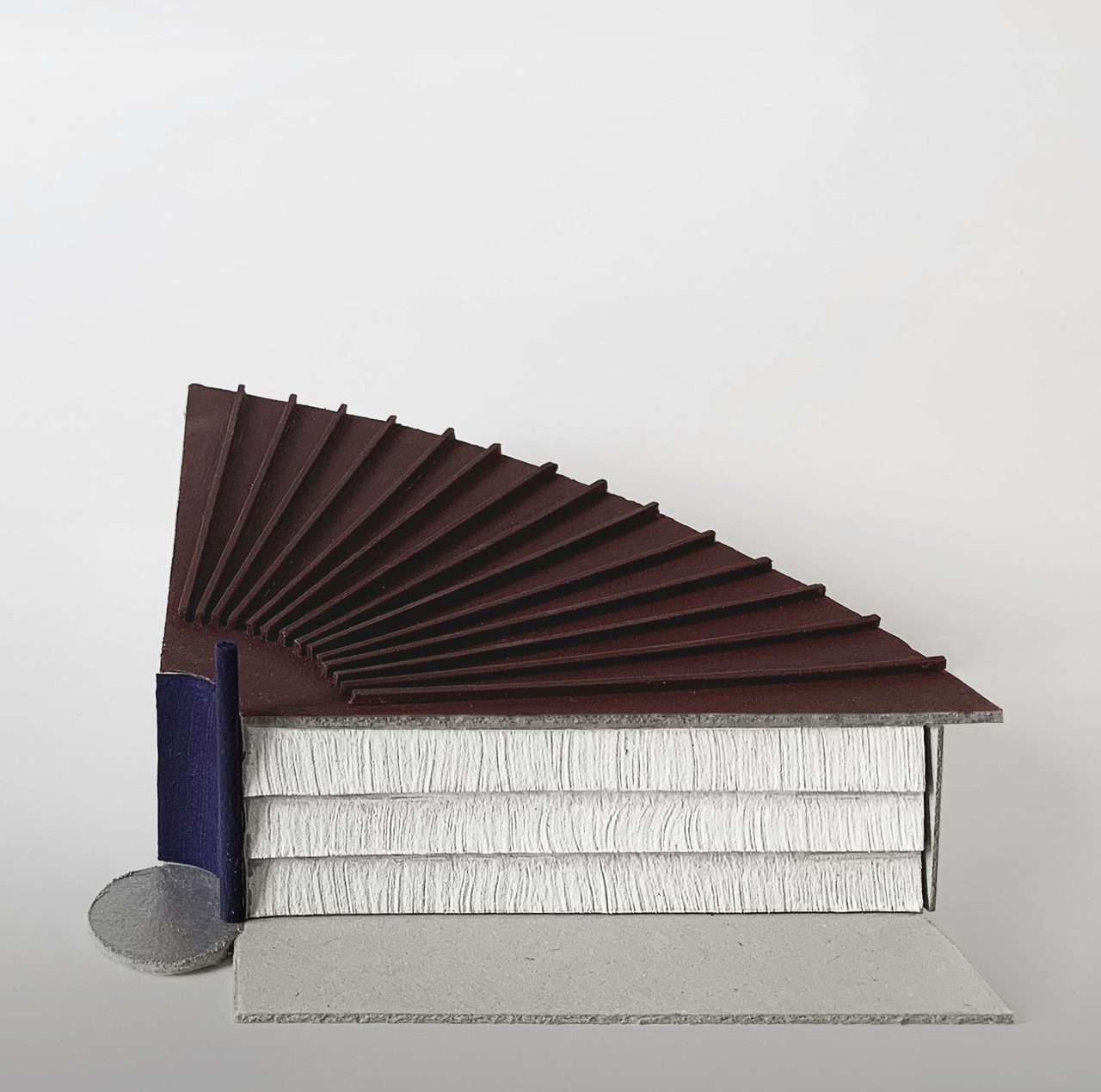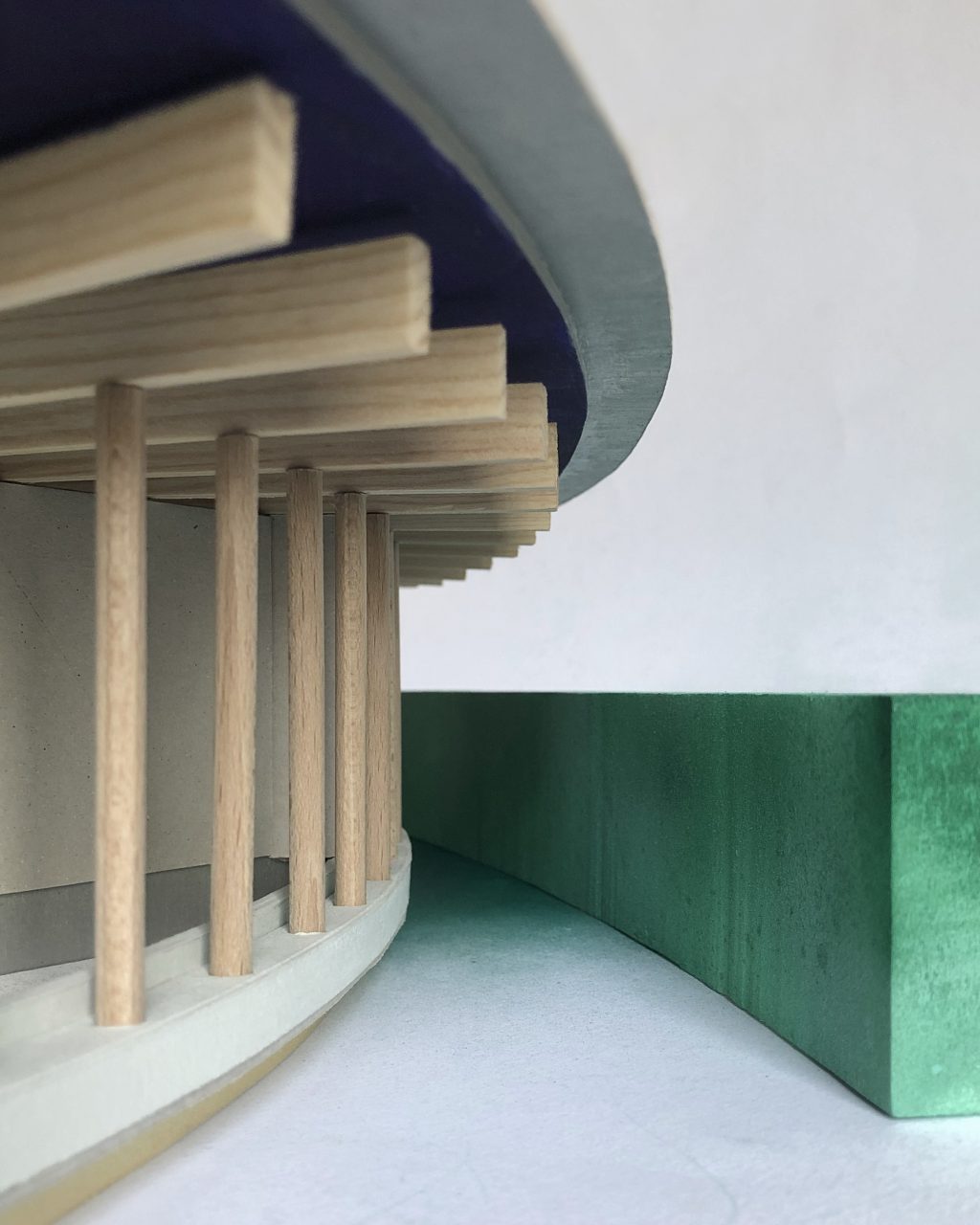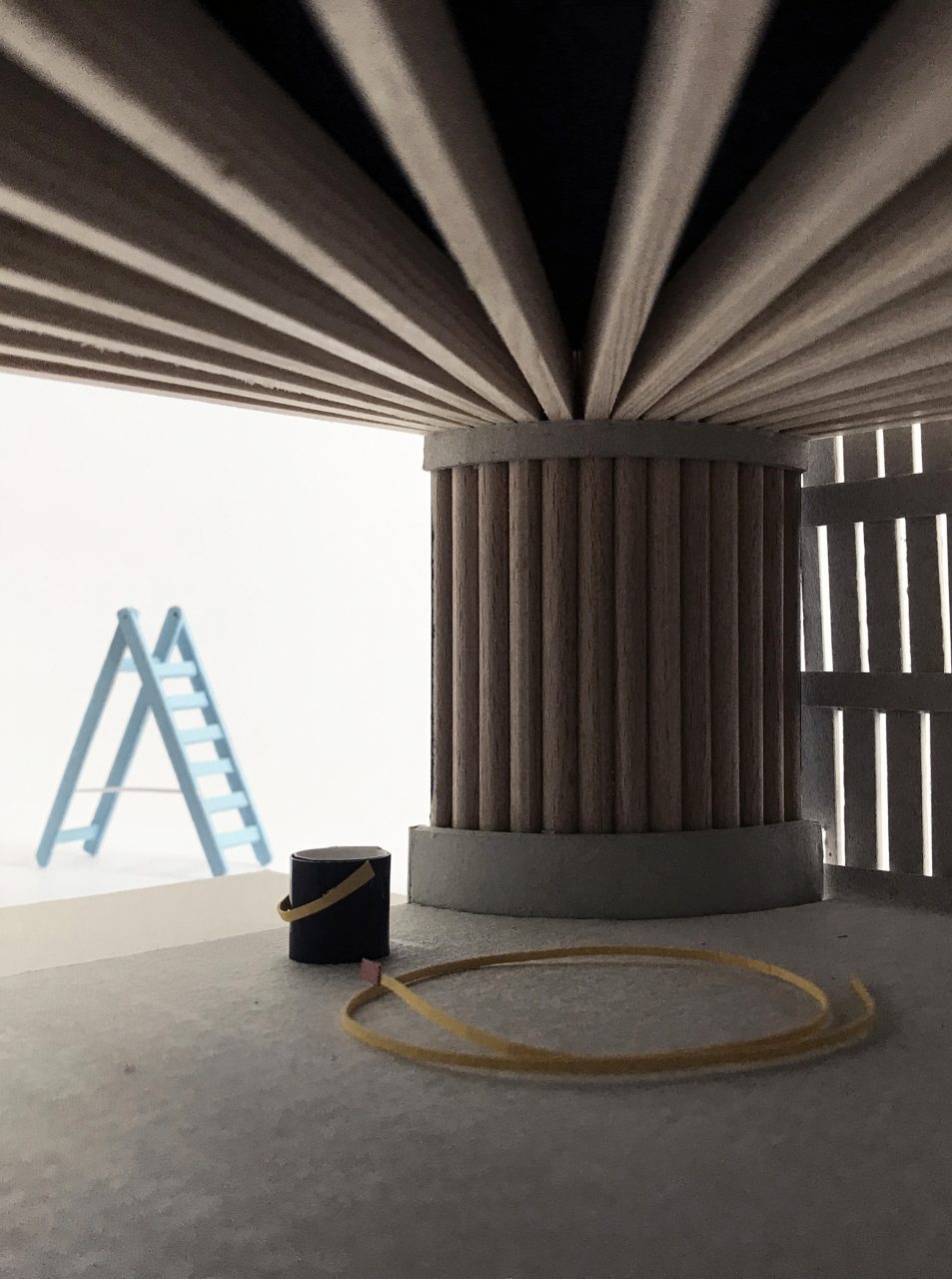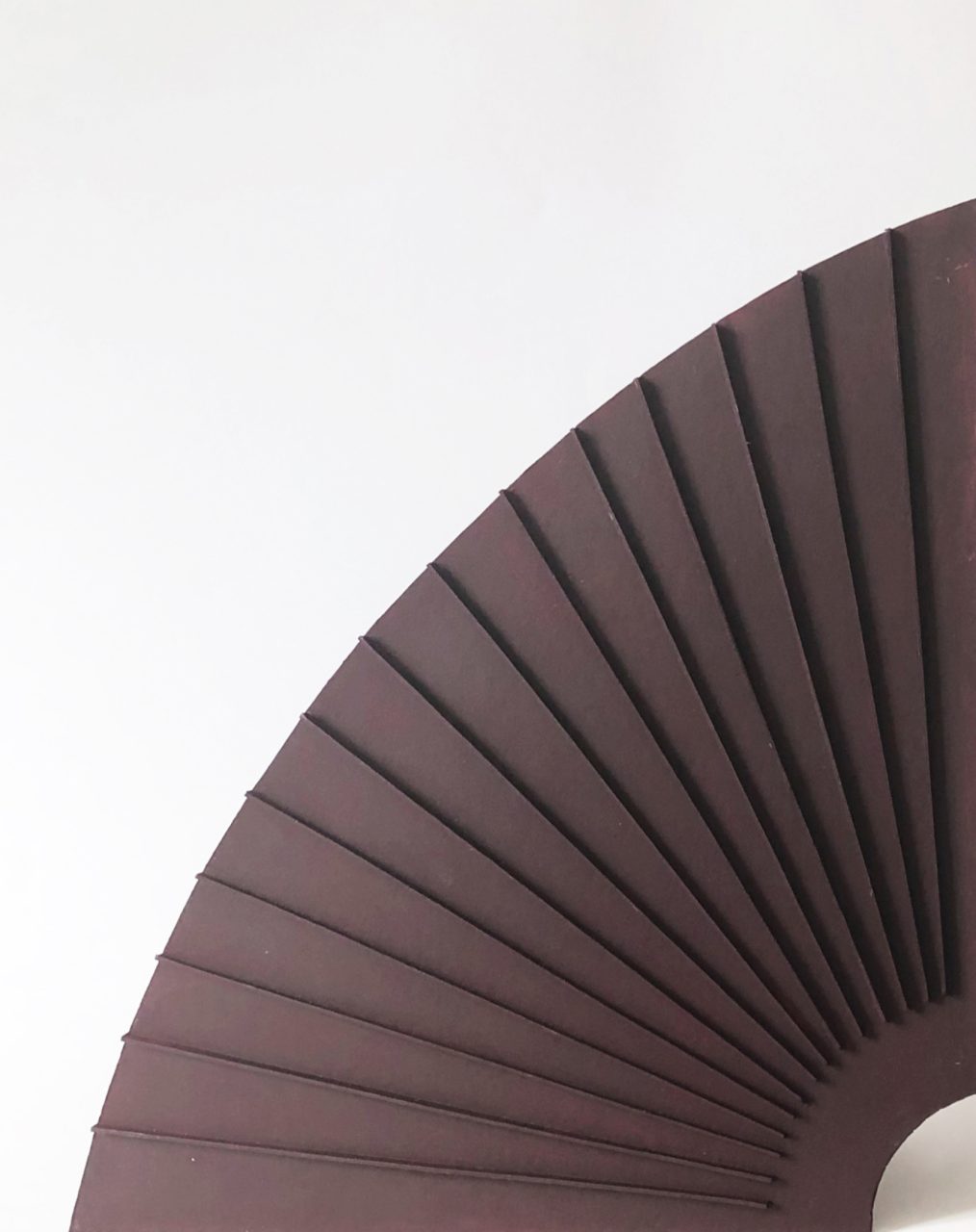 A large multi-purpose pavilion-structure
Bavaria
Client private
Status: Planning permission granted, completion 2022
Team:
Mathis Bergmann, Luisa Behrendt, Hannah Fokken,
Lukas Keller, Jonas Krause, Miroslav Pazdera, Bernd Schmutz
The new building spreads between an existing country house and a 30-year old beech-hedge, following closely its curved perimeter on the site. Taking over its geometry the fan-shaped pavilion unfolds with respectfully beside the grown habitat. The building is entirely made from timber, with beams spanning between its outer series of round posts spaced apart to let light into the building and the central support ring with circular posts making a large fluted column. The long sides can be fully opened.
The small, pragmatic yet delicate project is sitting amidst lush greenery and will serve as a summer-house, workshop, shed and garage. A house under a large open plan, providing shelter both for birthday parties and lawn-mower.