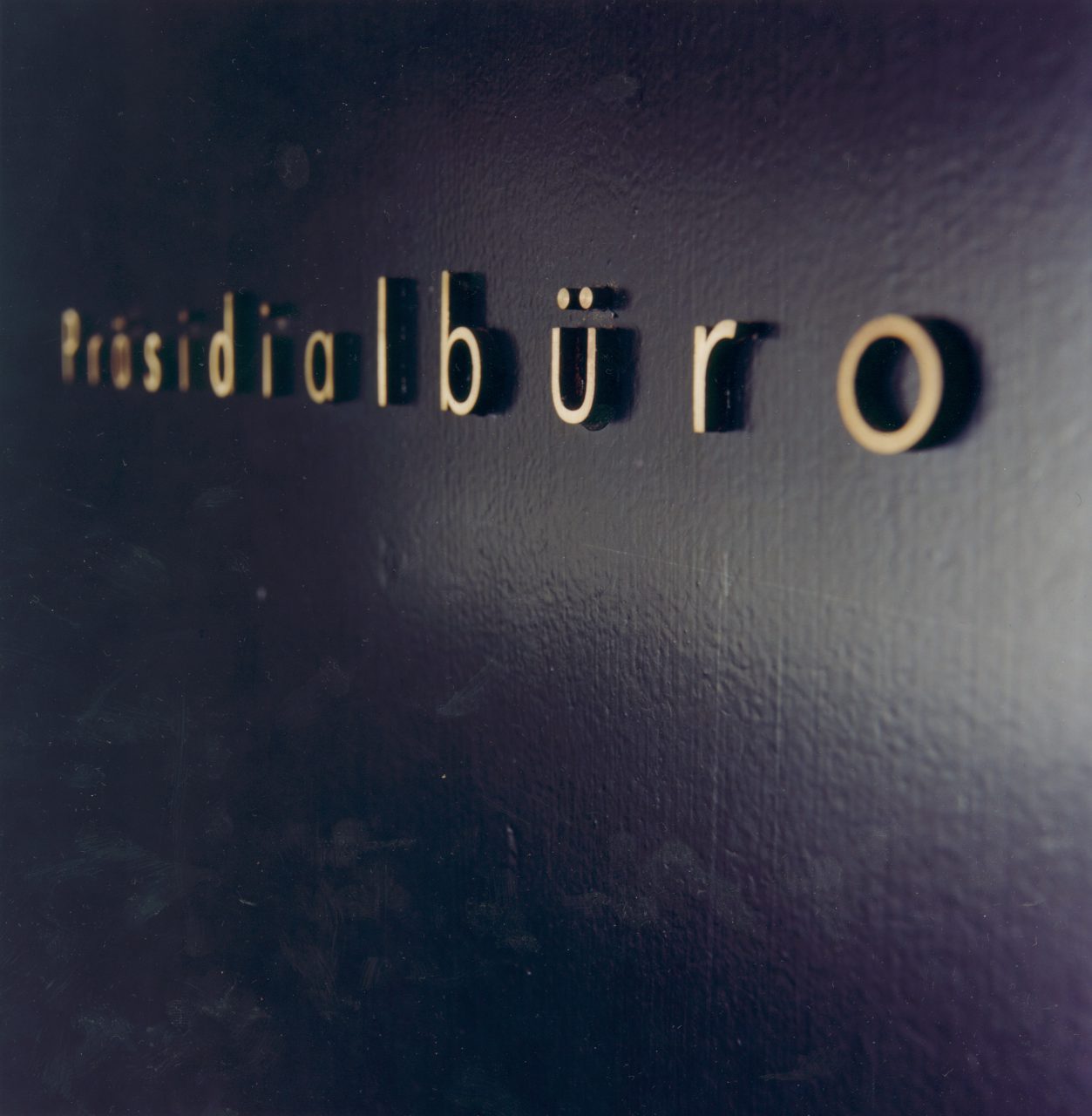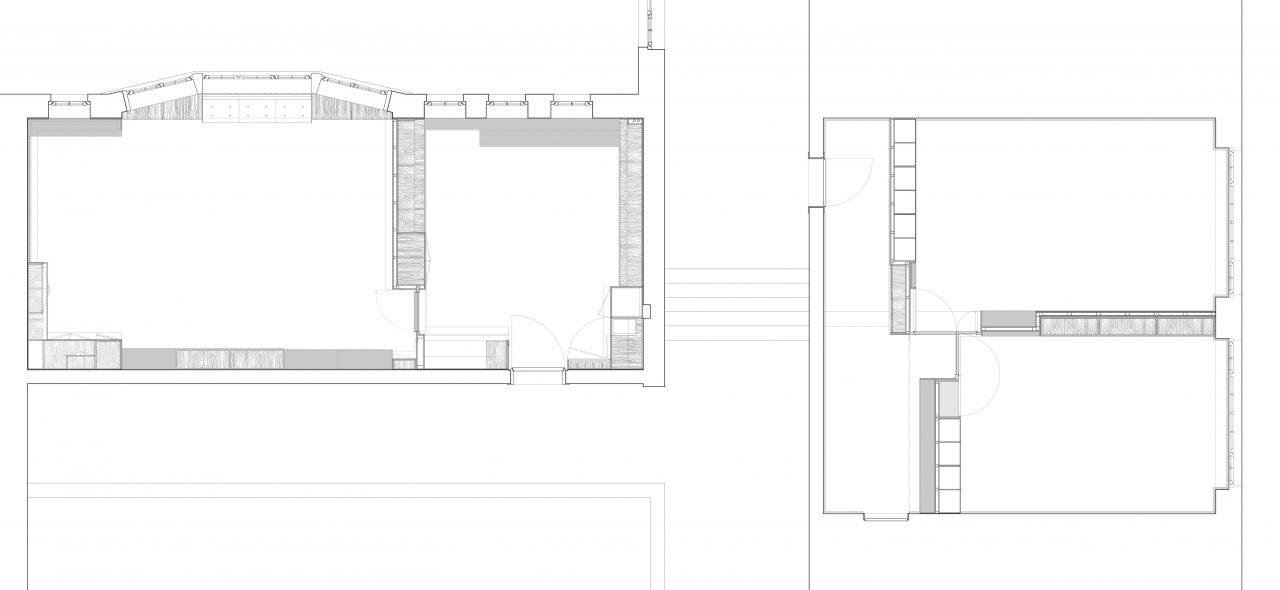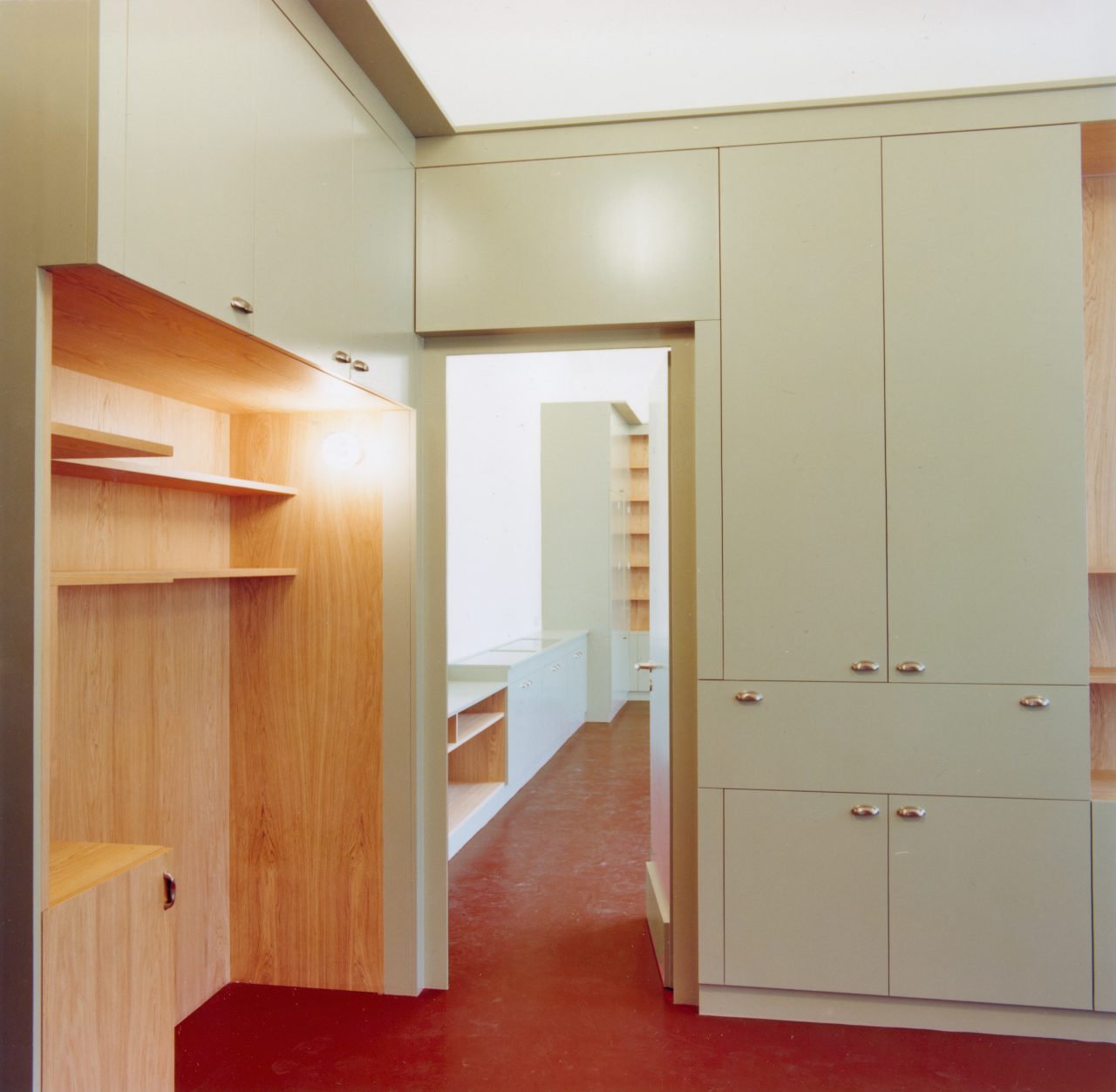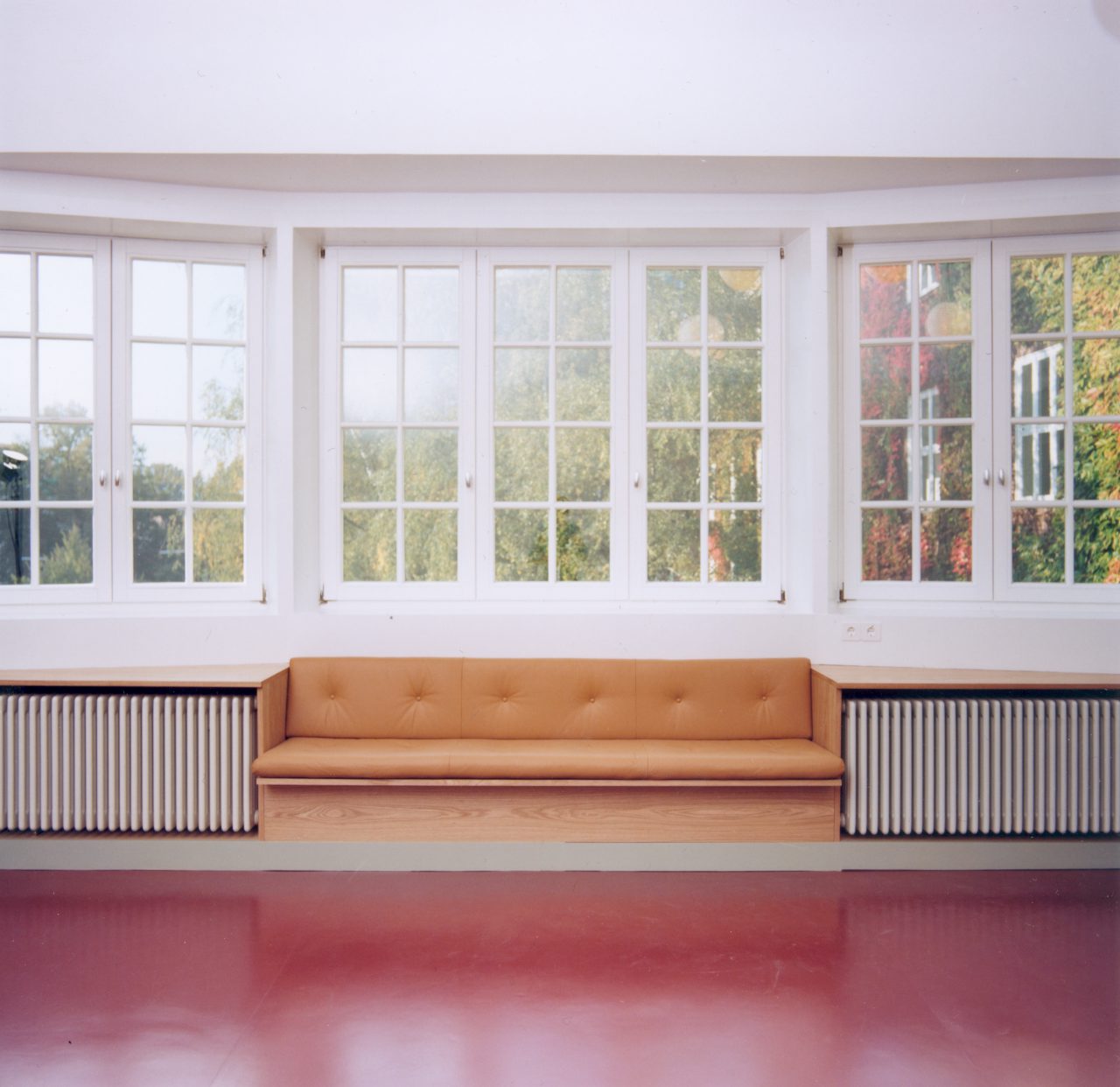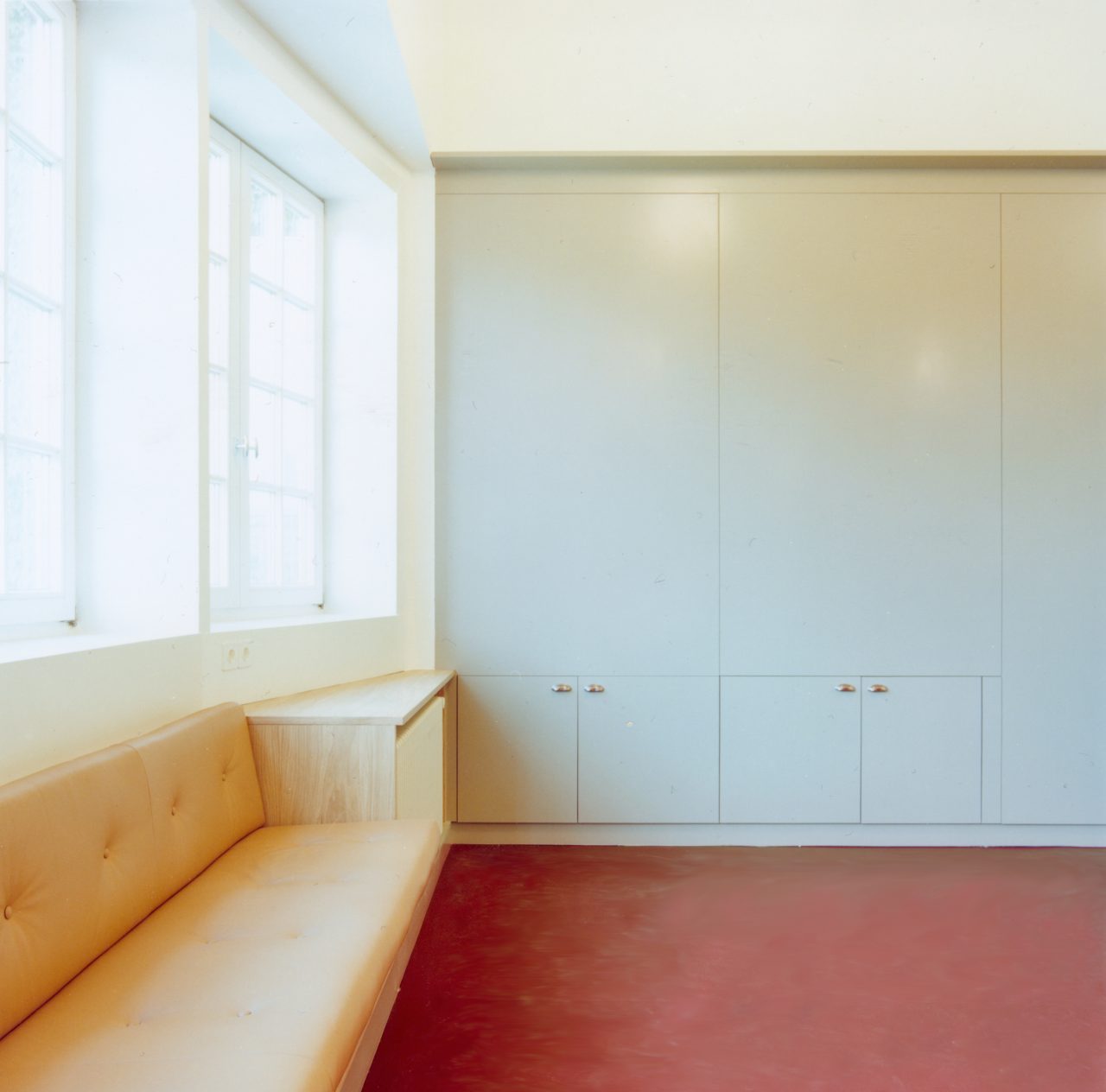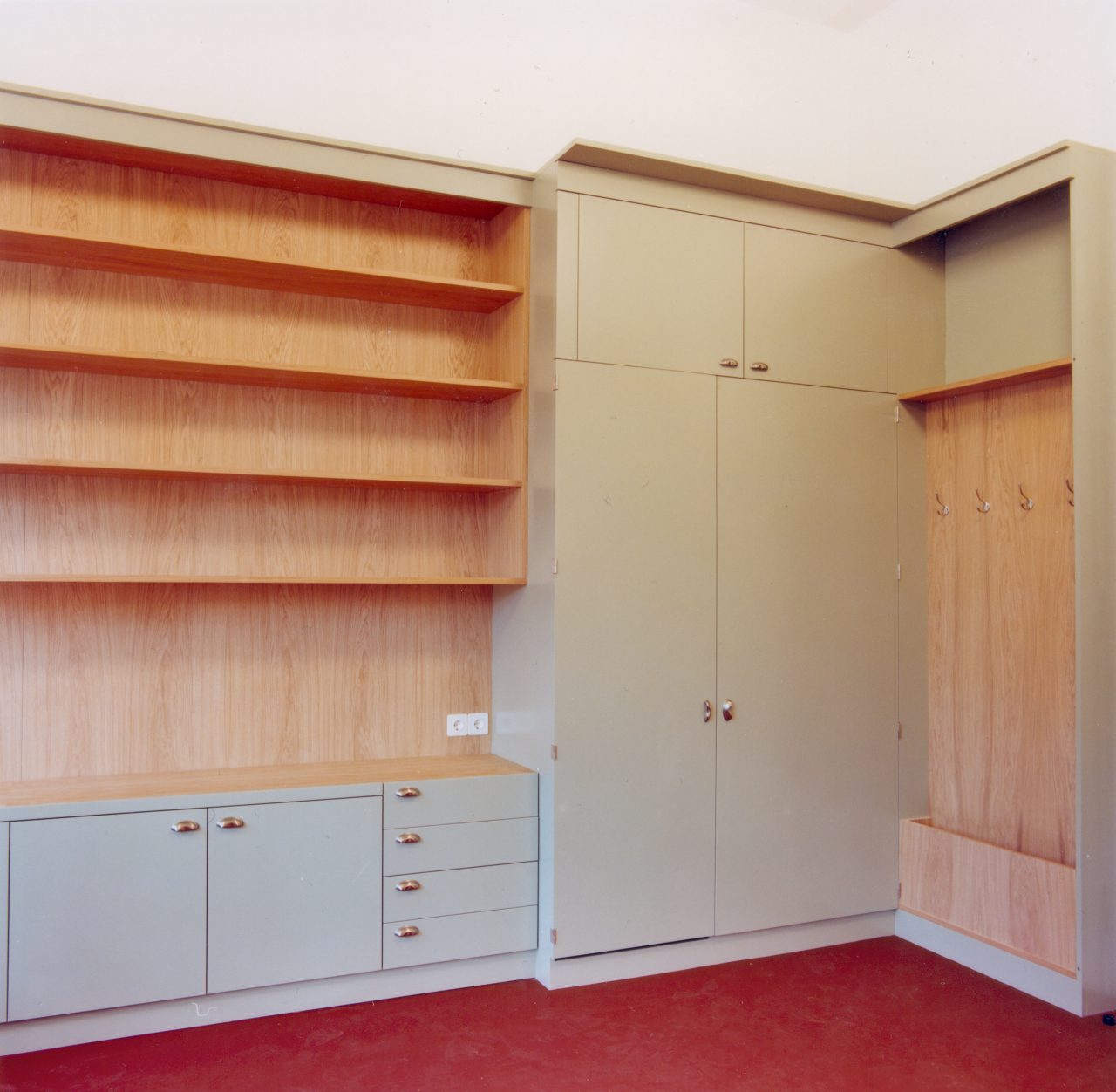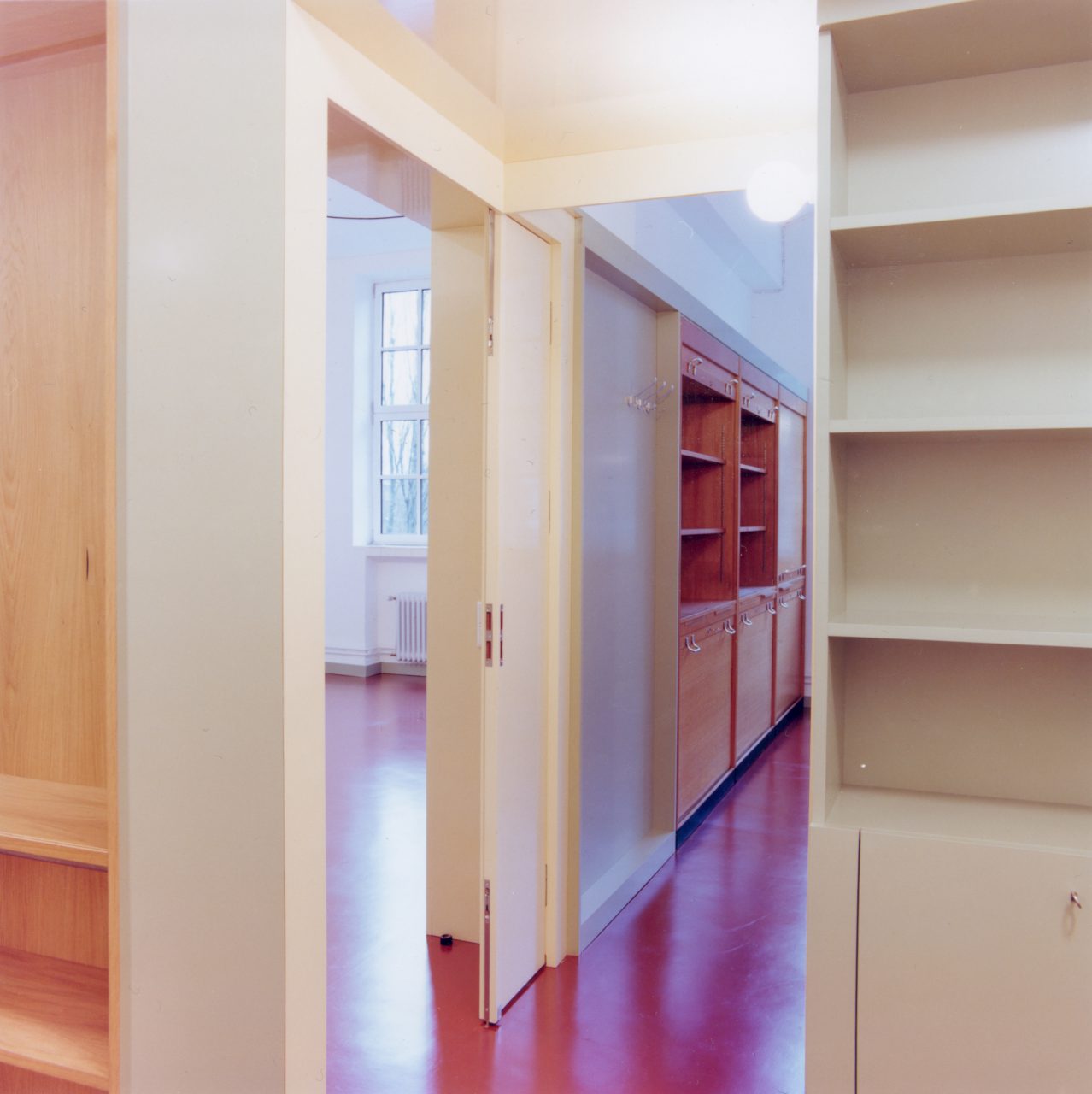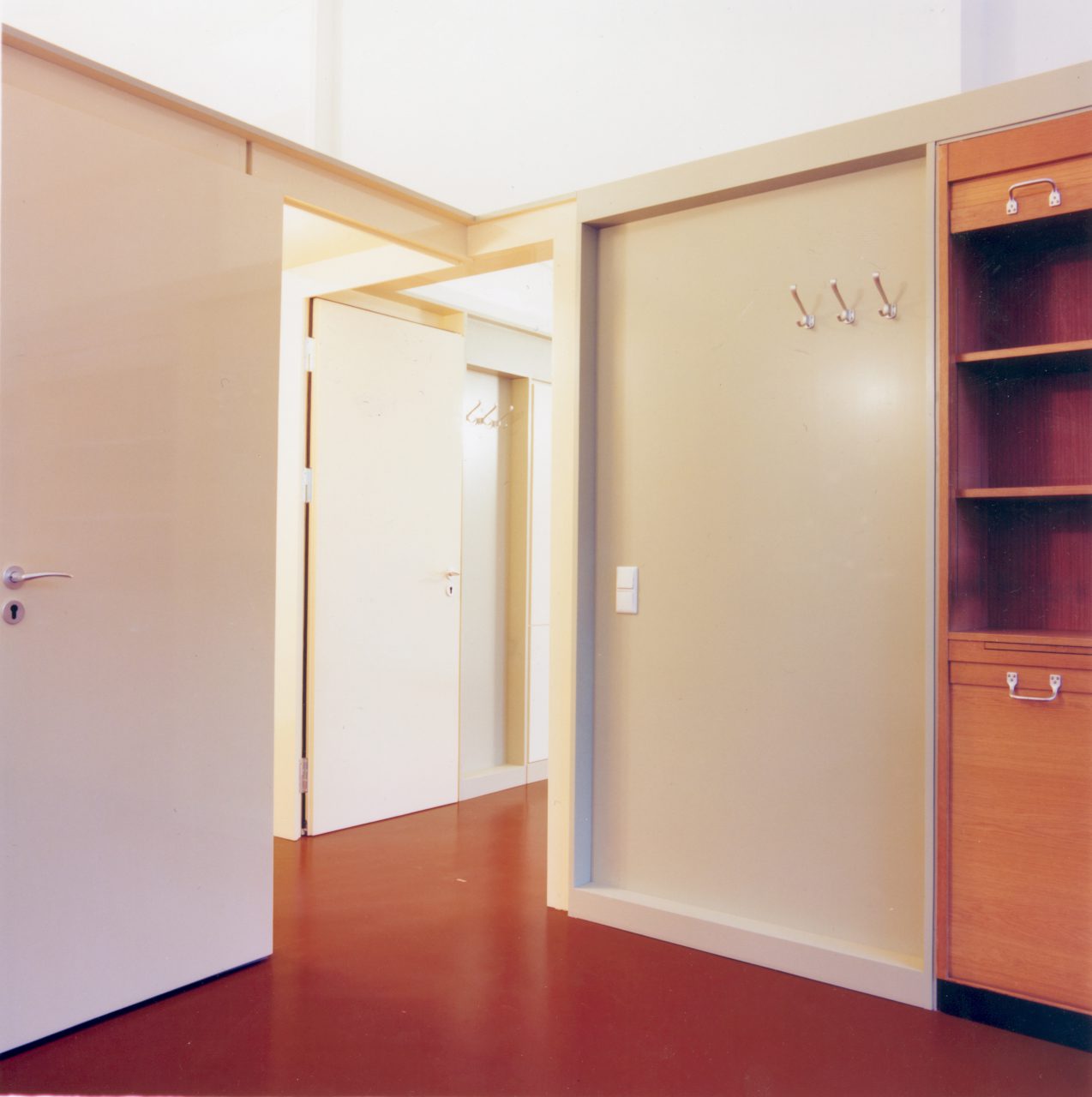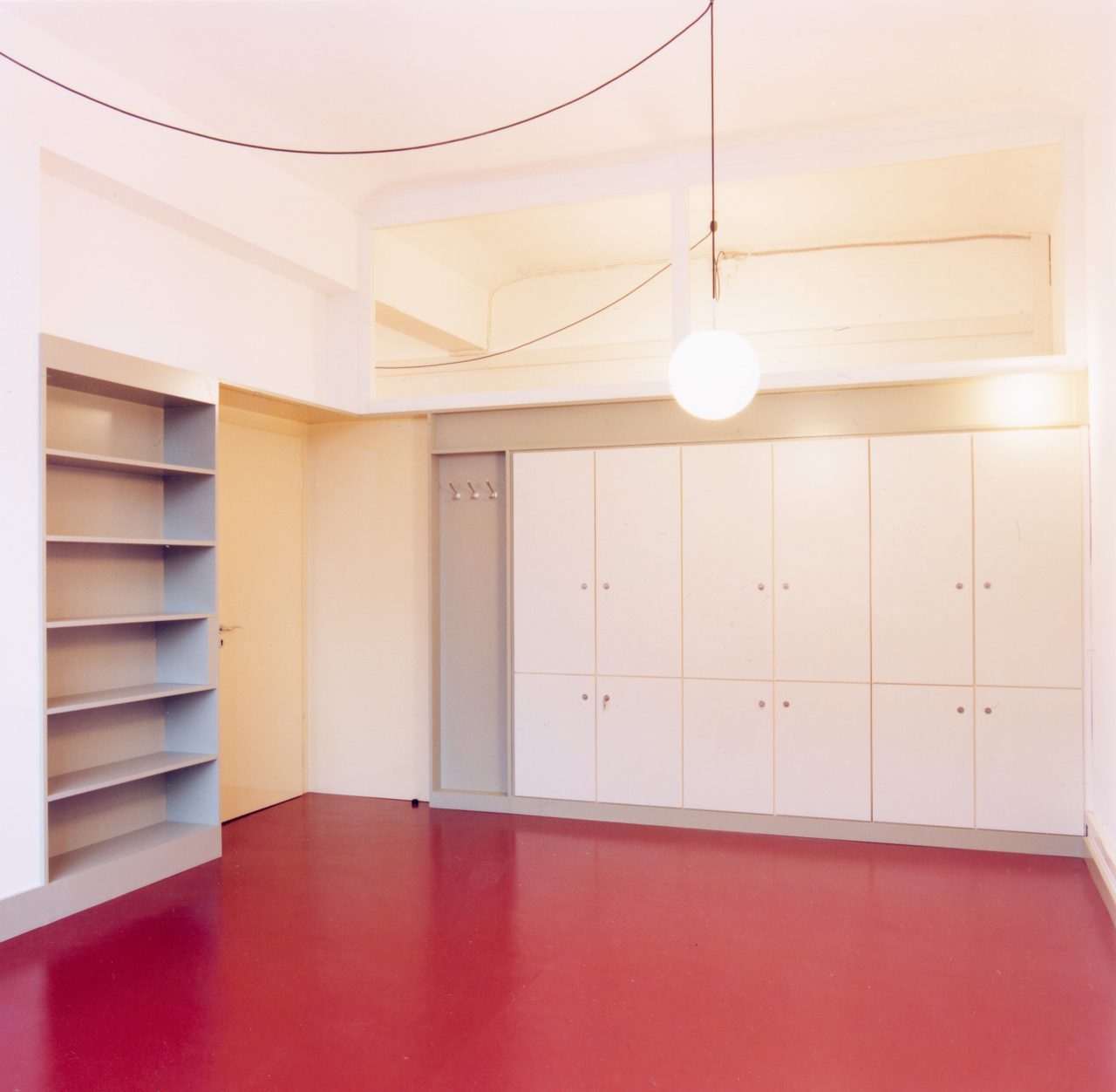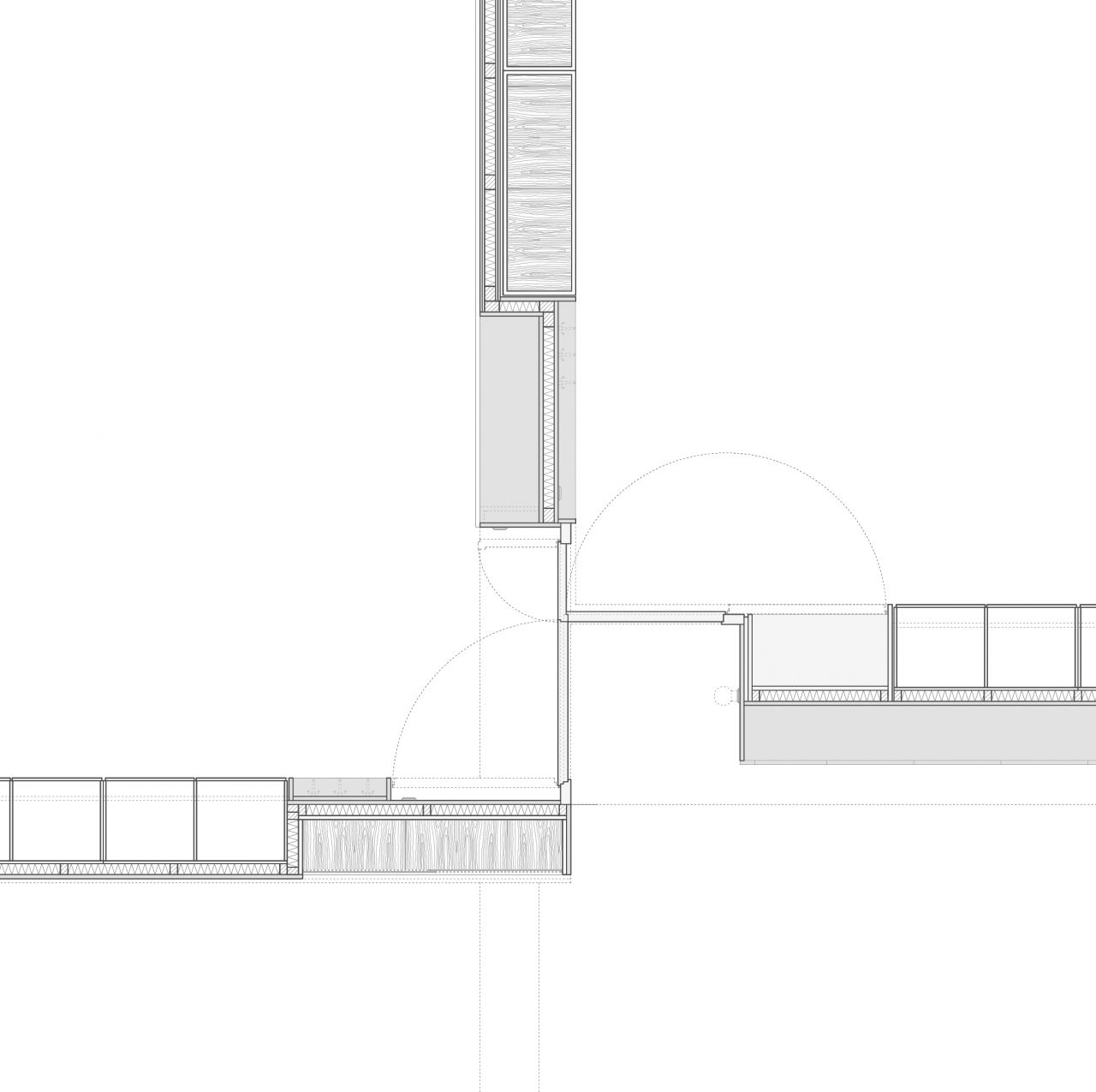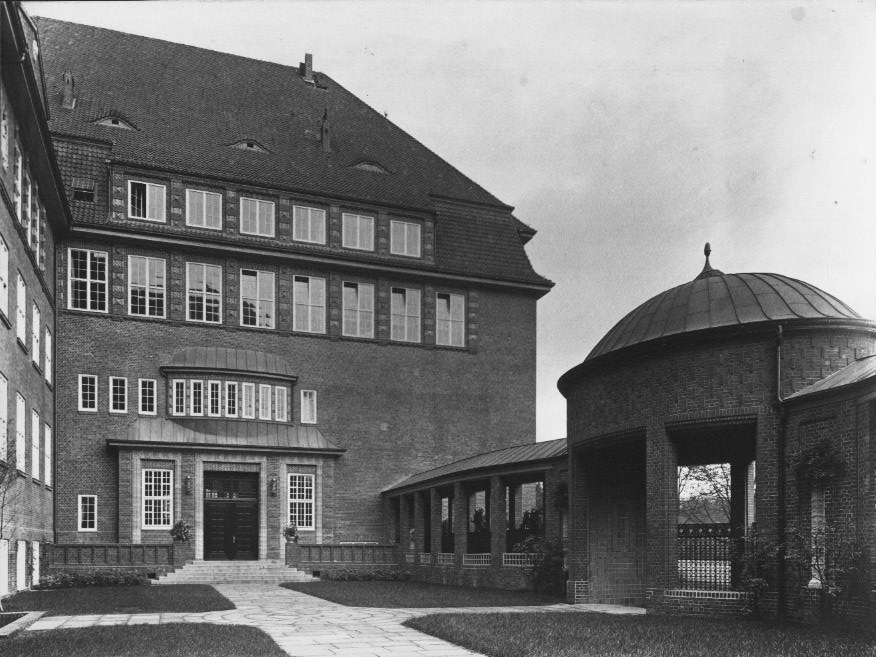 New office interiors at HFBK, Academy of Fine Arts
Hamburg, D
2002
Competition 1st prize.
In collaboration with Dominik Fiederling.
Loose furniture by Franz Erhard Walther
Photos: Frank Herfort
The competition has been launched in order to move the president's office and administration at its original destination as intended by the architect Fritz Schumacher in 1913 in order to free up more space for student facilities elsewhere. A second layer of painted and veneered timber and oak furnishings is laid like a lining onto the walls of the original space to form an anteroom and the actual president's office with a large meeting table designed by Franz Erhard Walther. This new lining varies in size and dimension to form shelves and cupboards for office storage but also exhibition vitrines at prominent places to showcase the artworks produced by the students. The new furnishings reflect the character of the original Arts-and-Crafts interiors in the school like the canteen or library but translate those into a new atmospheric and spatial language. A second wing of administrative offices is arranged around a circulation 'hinge' which joins three door leaves into a folded geometry to allow for flexible open office or more private work environments.