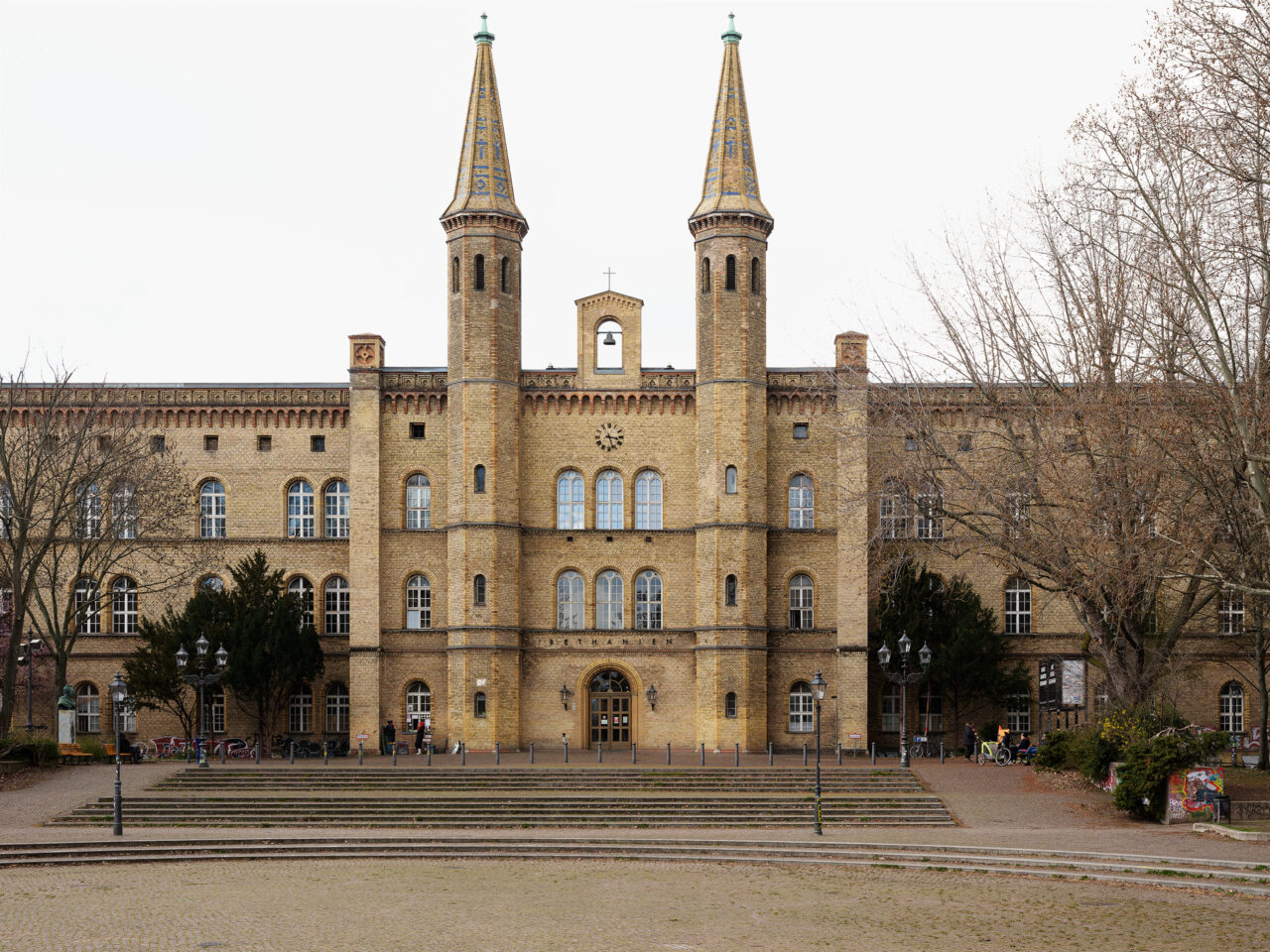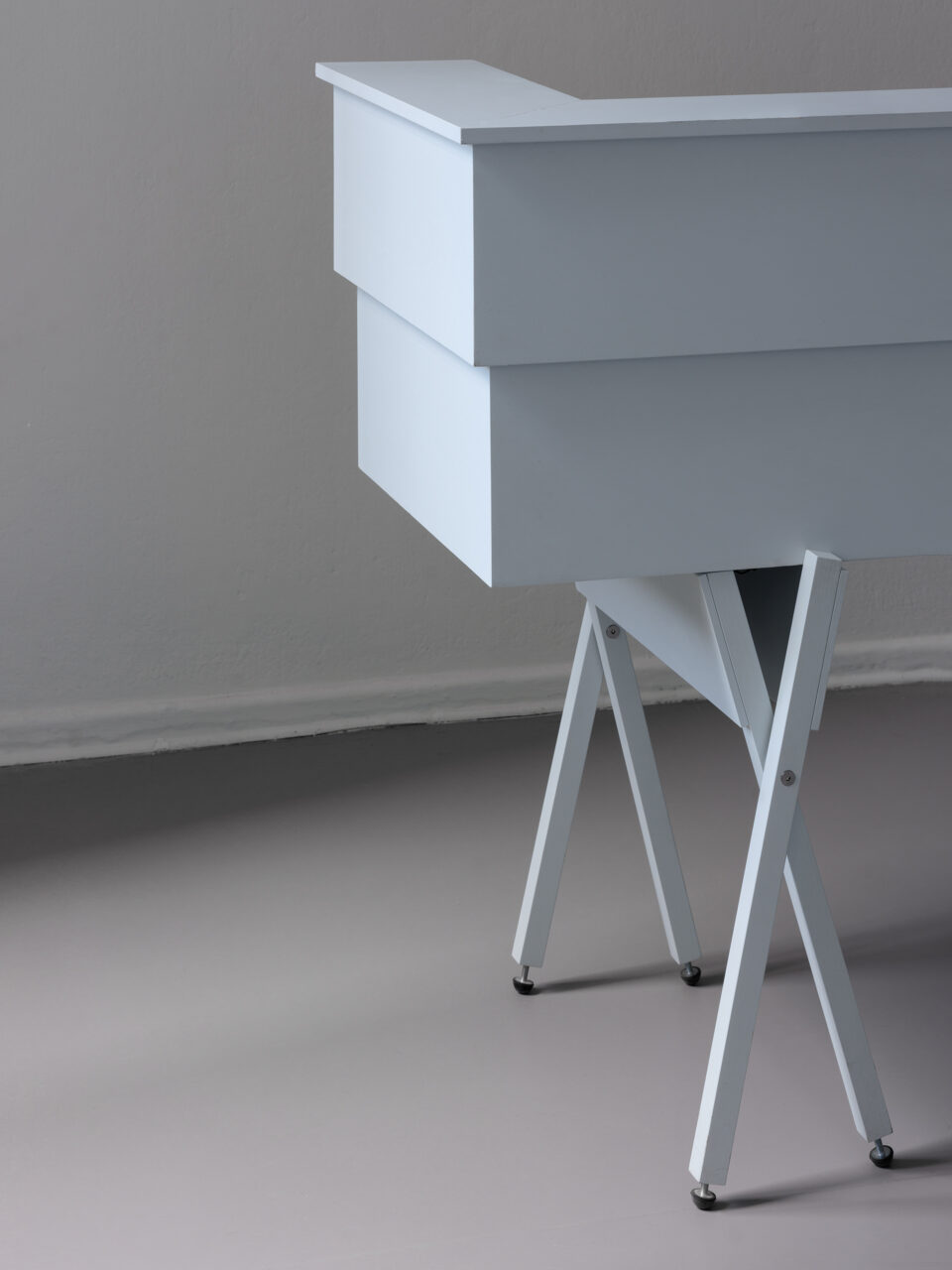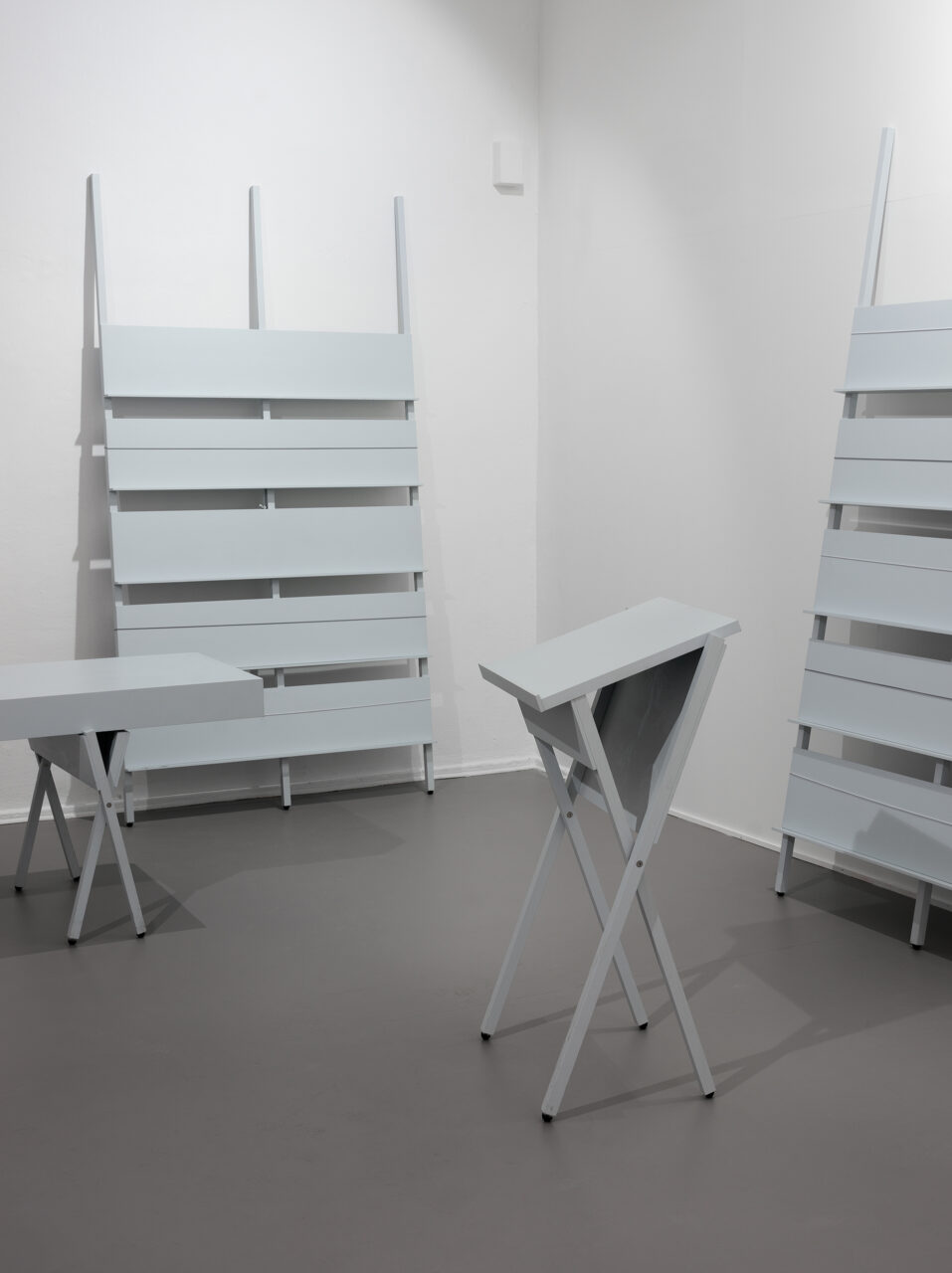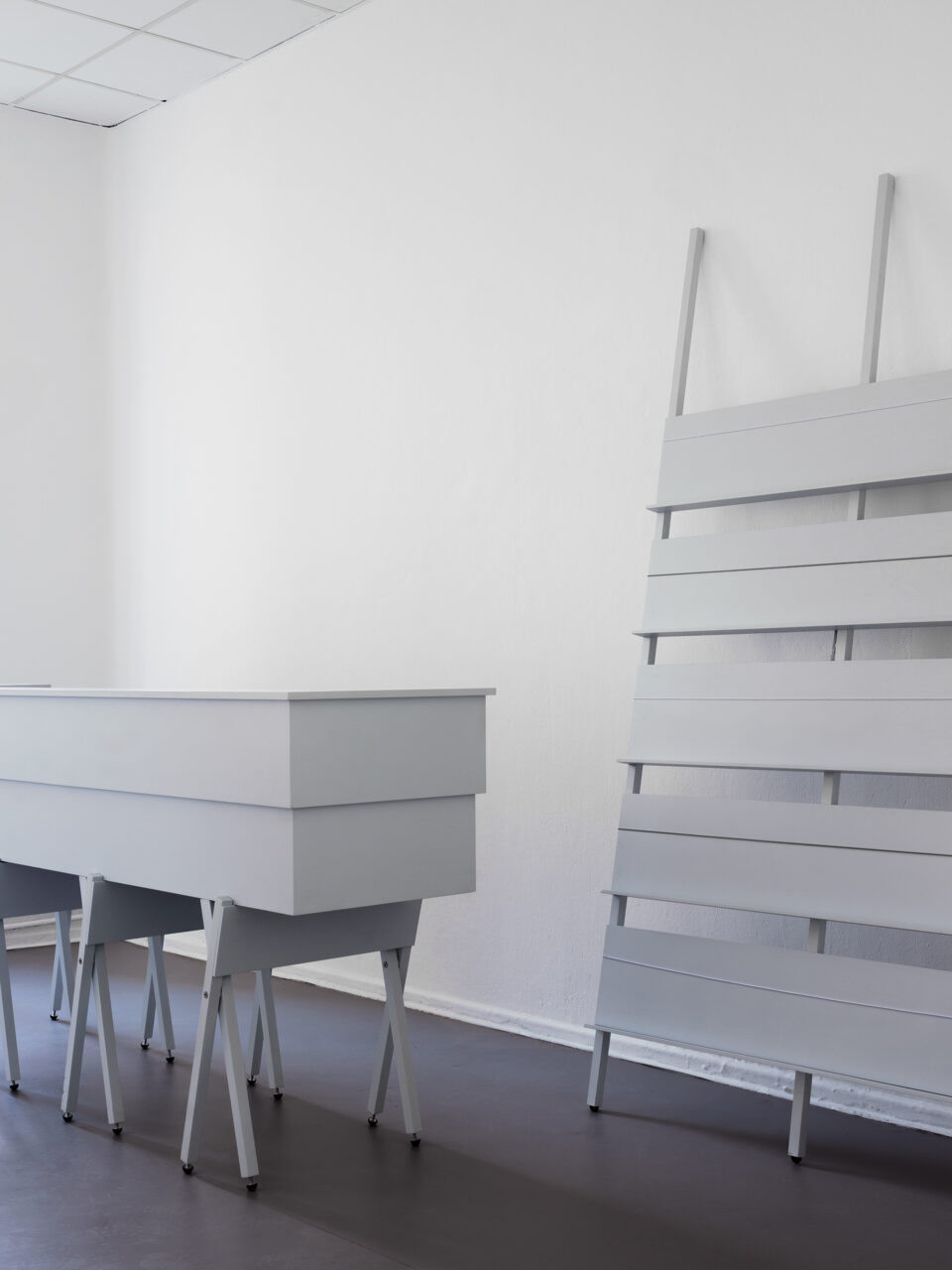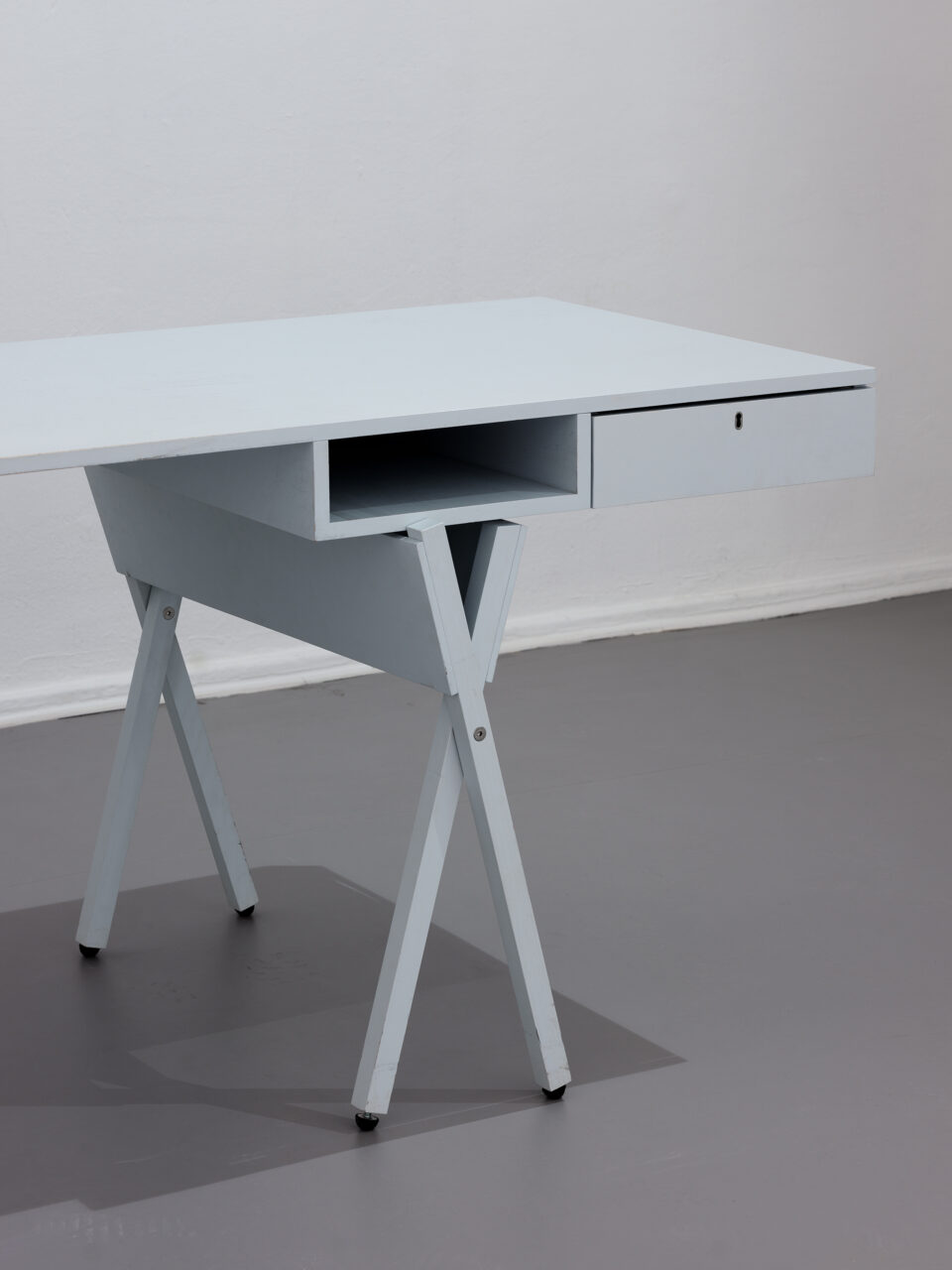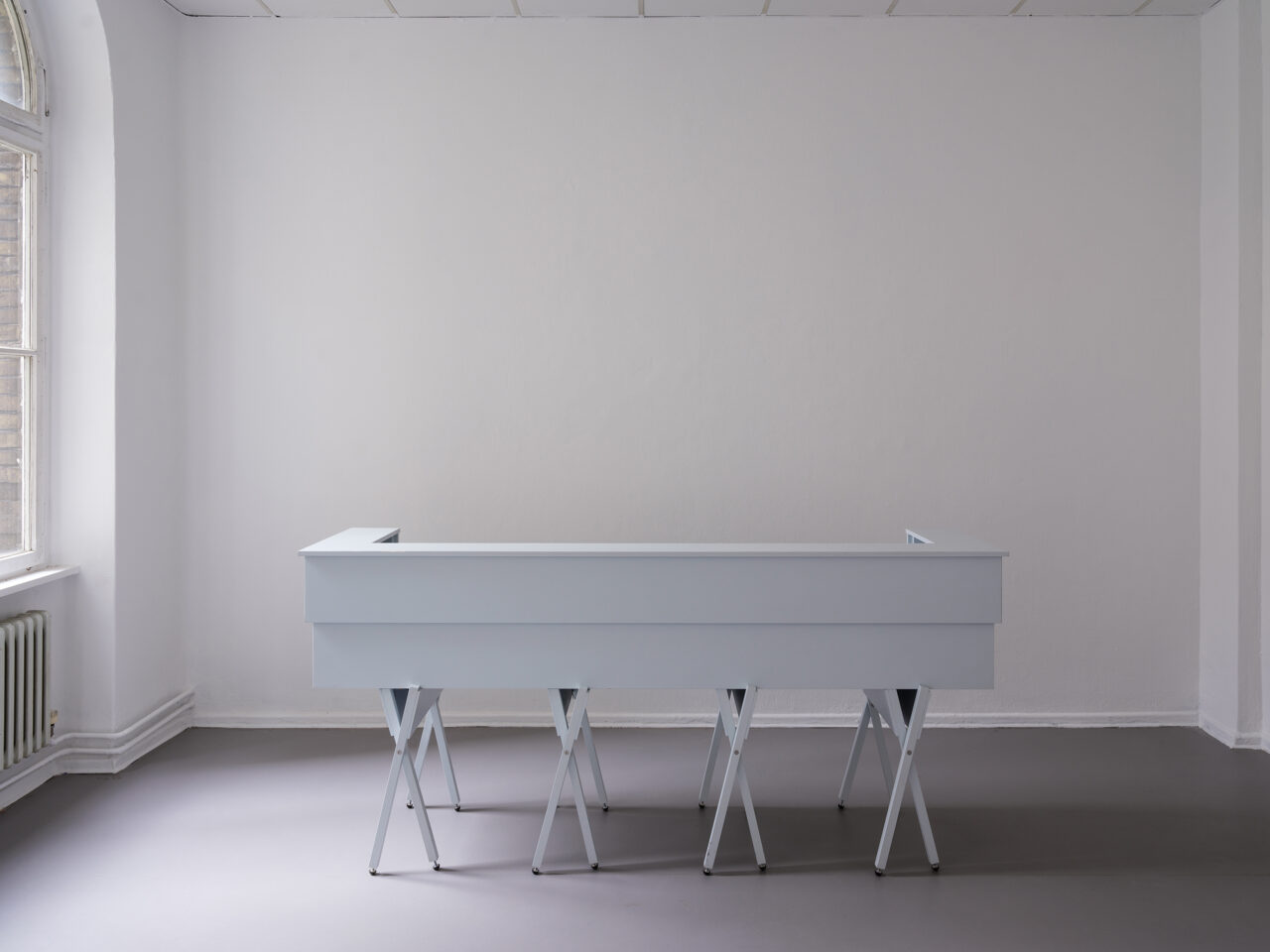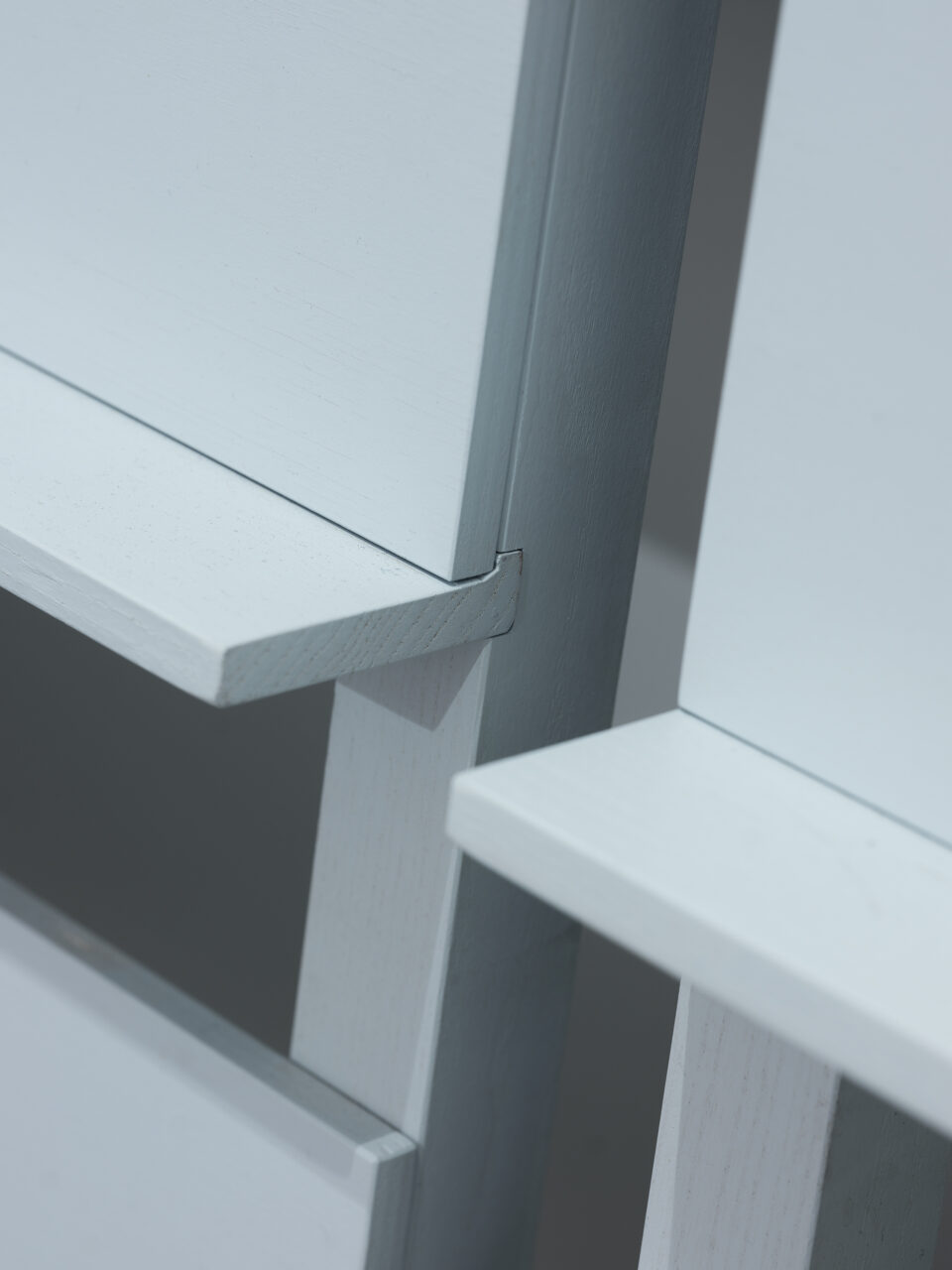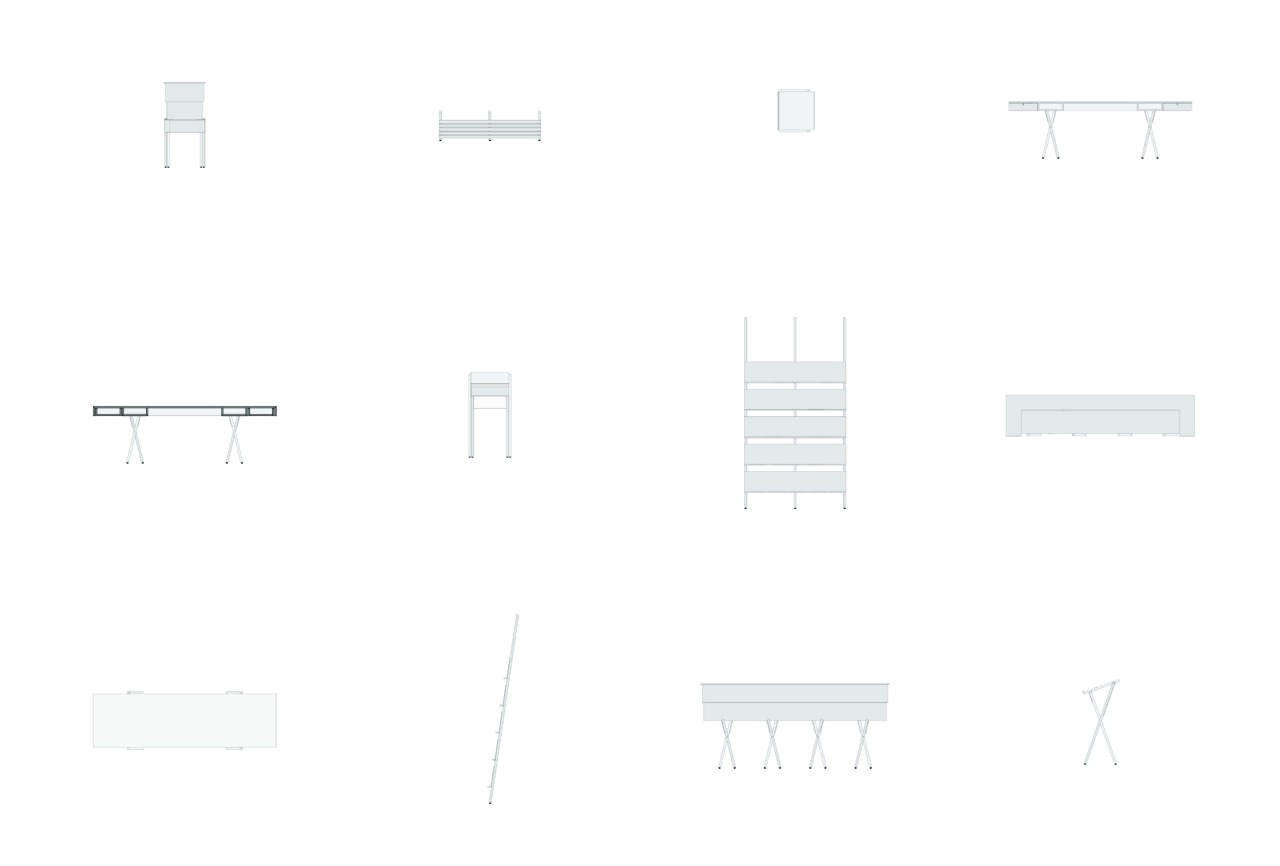 New furniture for Kunstraum Kreuzberg
Bethanien, Berlin
2019
Client: Kunstraum Kreuzberg, Berlin
With Eva-Maria Stadelmann, Frank Joachim Wössner
Photography: Max Creasy

Originally built as a hospital by Persius and Stüler, the neoclassical building at Mariannenplatz in Berlin became a flexible shell for a wide range of users with diverse profiles. The furniture for Kunstraum Kreuzberg responds to the collective ambition of the place and offers a loose group of furniture which can be used as a suite or independently, in the foyer and galleries – tables, display shelves, lectern and a bar. The pieces can be installed wherever needed, resting on trestles or leaning against the wall. Like the flexible use in the found spaces they adapt and move, to unfold use for events, reception, display and to rest in changing constellations. Similar to camping furniture it is light and can be moved to stimulate appropriation by installing, inhabiting and dismantling. The light blue porcelain colour for the delicate timber pieces echoes the ochre and blue ceramic bricks of its exterior envelope with subtle contrast.