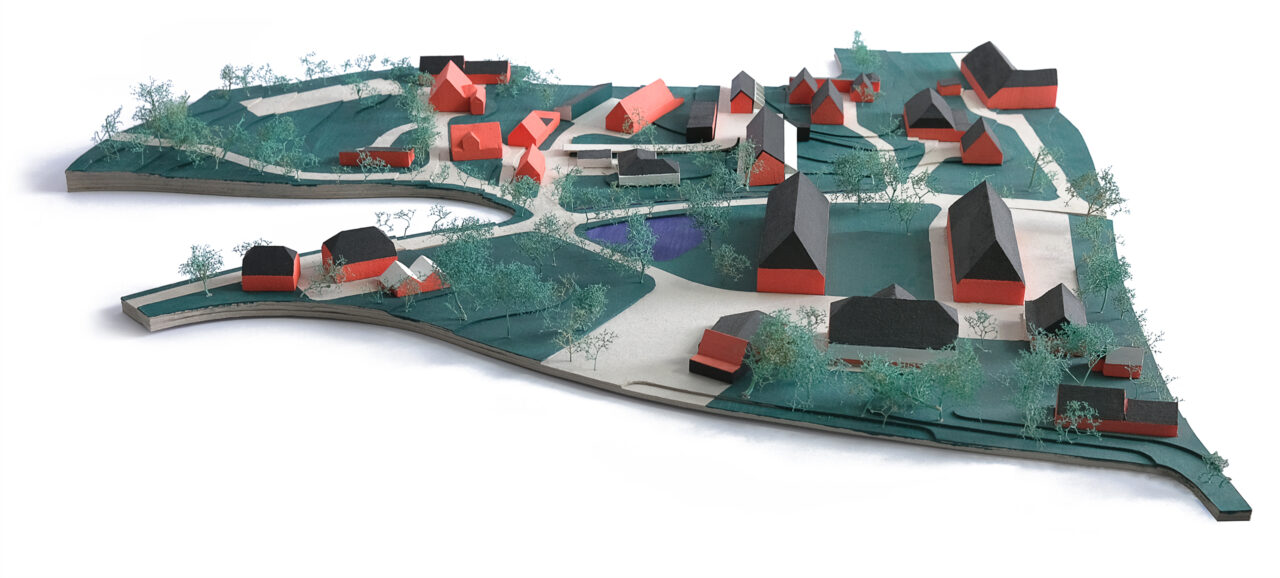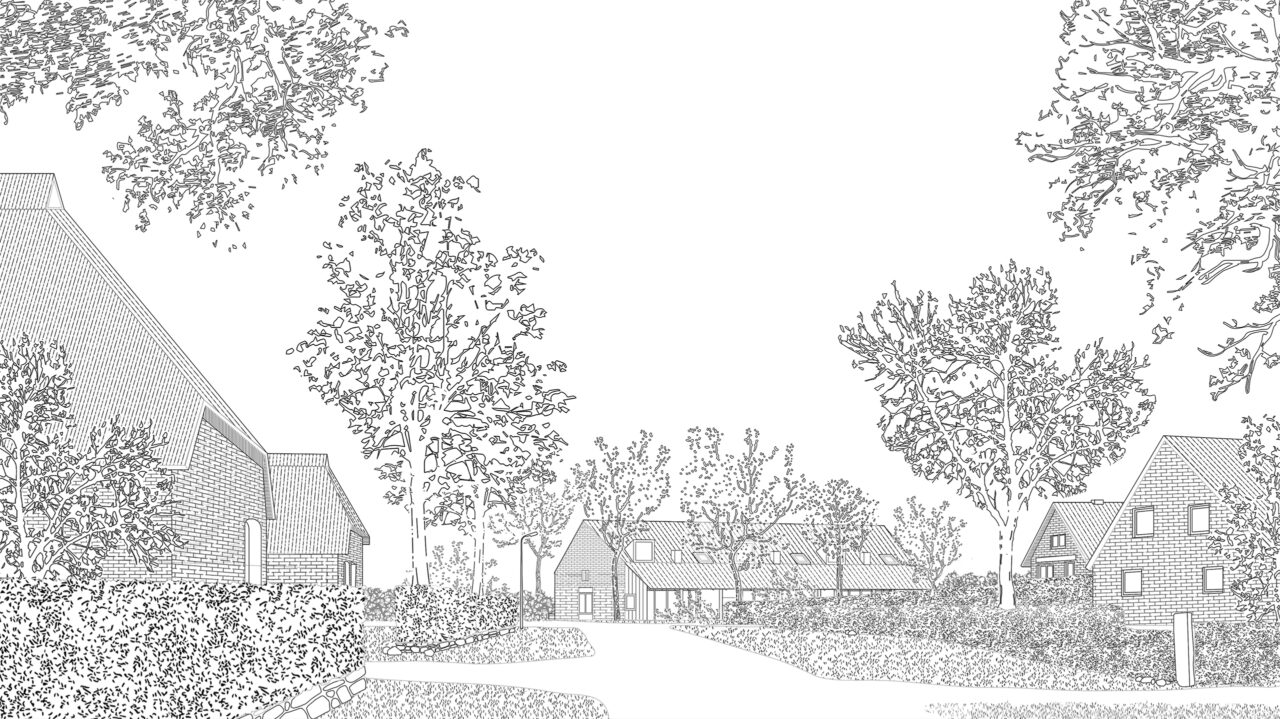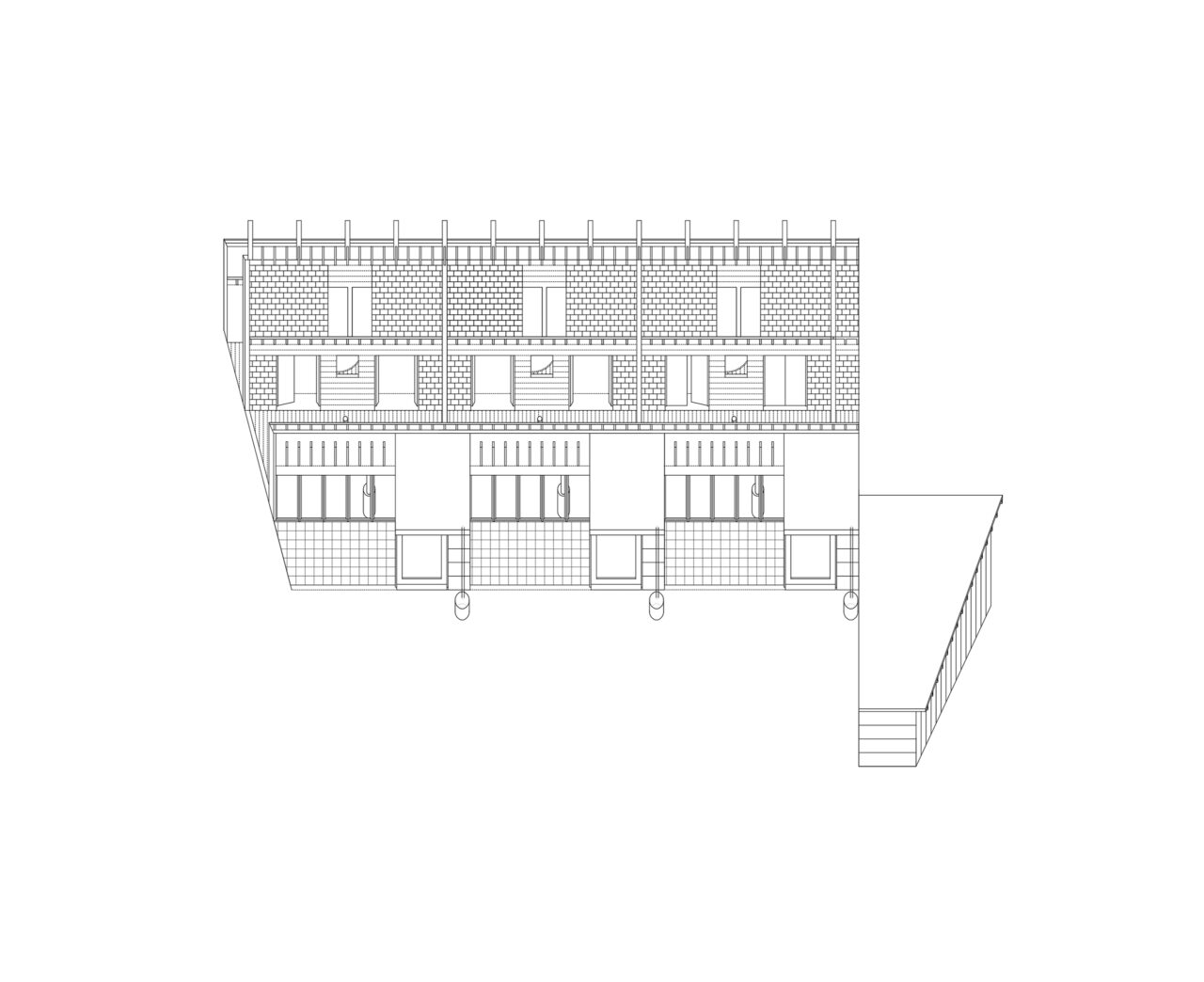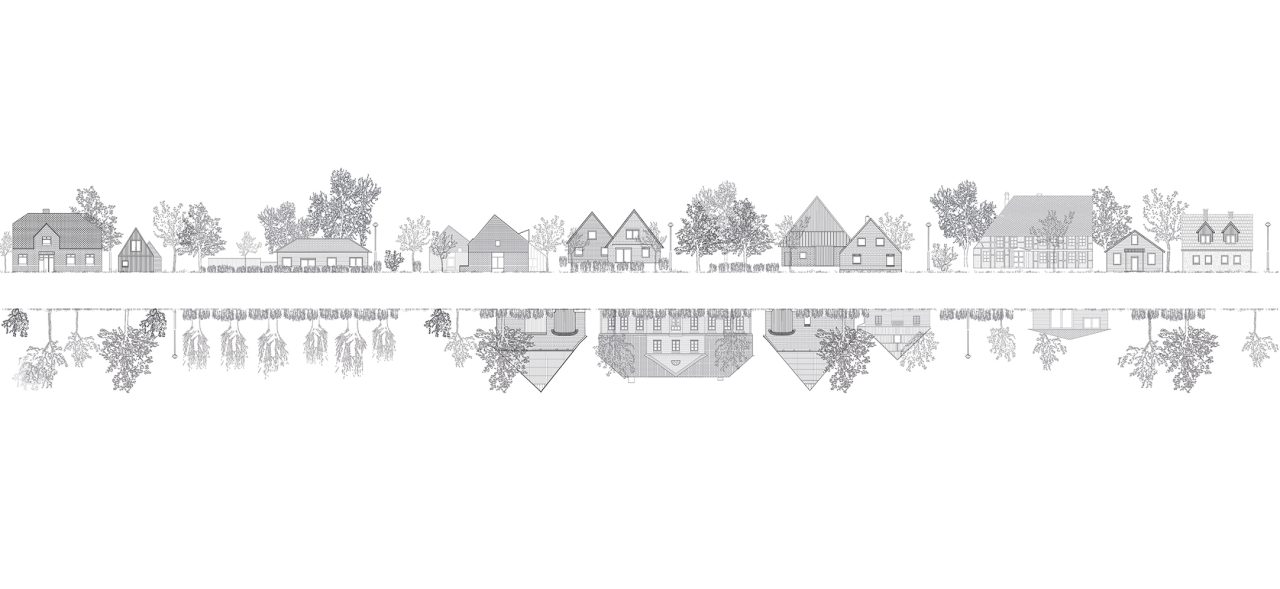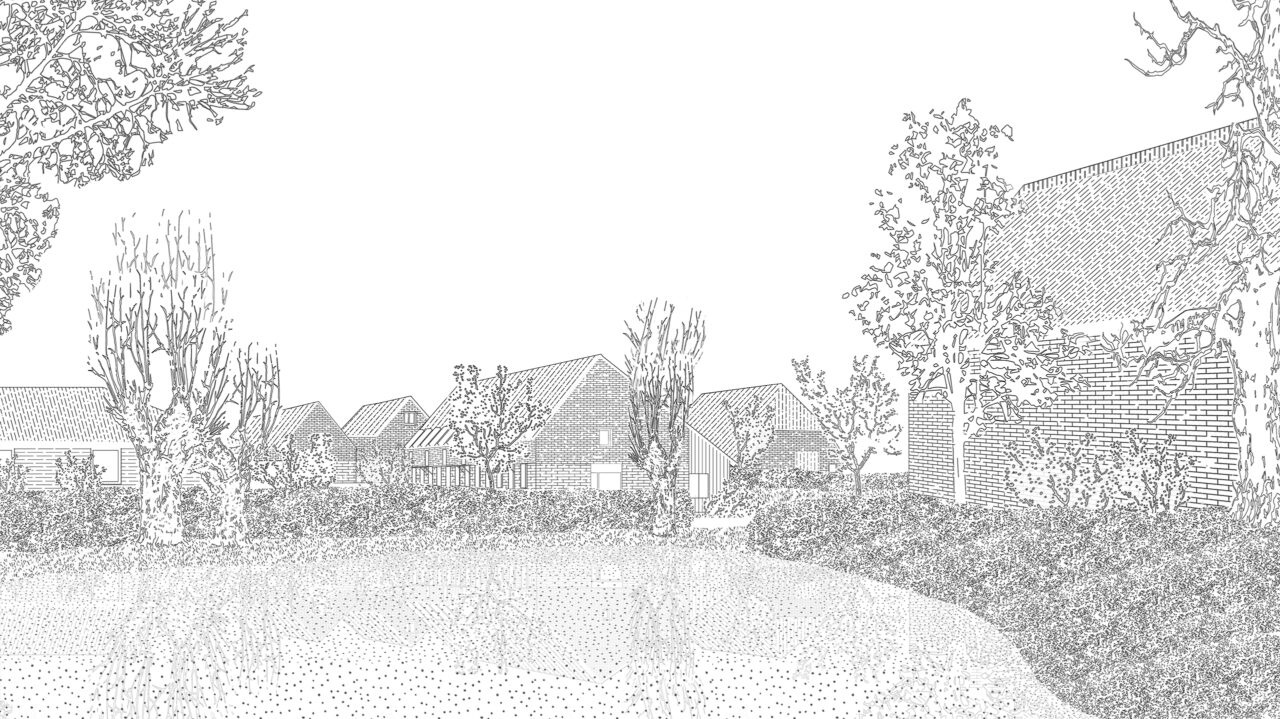 Country housing
Ostholstein
2021-2023, ongoing
Client: private
Team:
Luisa Behrendt, Lukas Keller, Jonas Krause,
Marta Kazimierczak, Bernd Schmutz

Within the loose landscape of the village the dwellings are arranged around a little courtyard, sitting amidst the adjacent agricultural buildings of the village like a miniature farm. The houses are aligned under one large roof with steep gables which echoes the surrounding barns but also offers maximum space and flexibility for arranging the flats. The houses can change their size, as live/works units they can to adapt to the specific needs of the residents. The typology of the local traditional row houses called "Kate" is translated into a plan with a robust repetitive structure to allow for increasing or decreasing the flats or connecting rooms.
The houses, garage and sheds are held together by the courtyard which in itself becomes a shared space for a community. With small infrastructures and features like a fountain, barbecue, lantern or seating it supports gatherings, allows a for chance encounters or simply makes space for turning circles and manoeuvring cars.