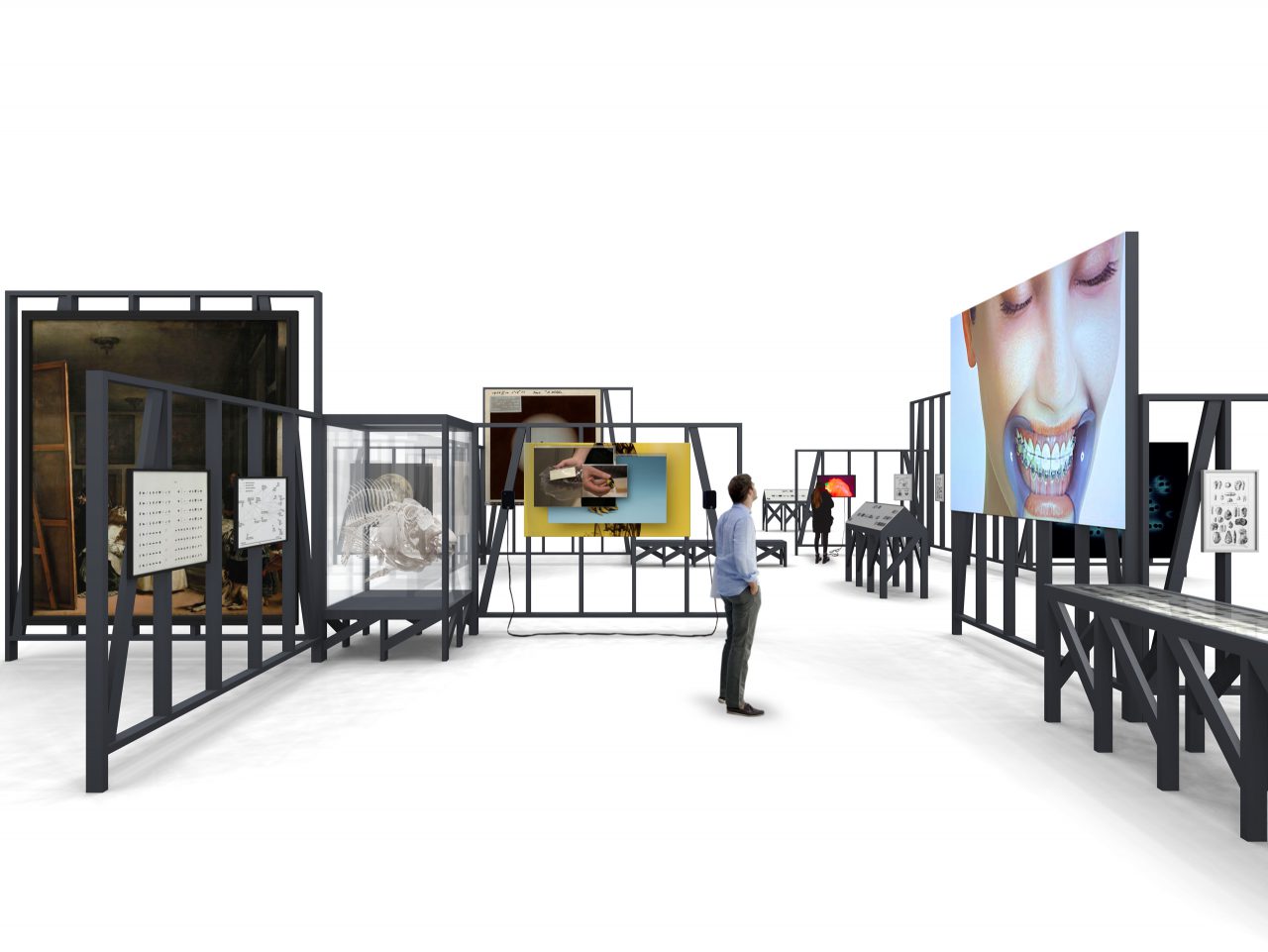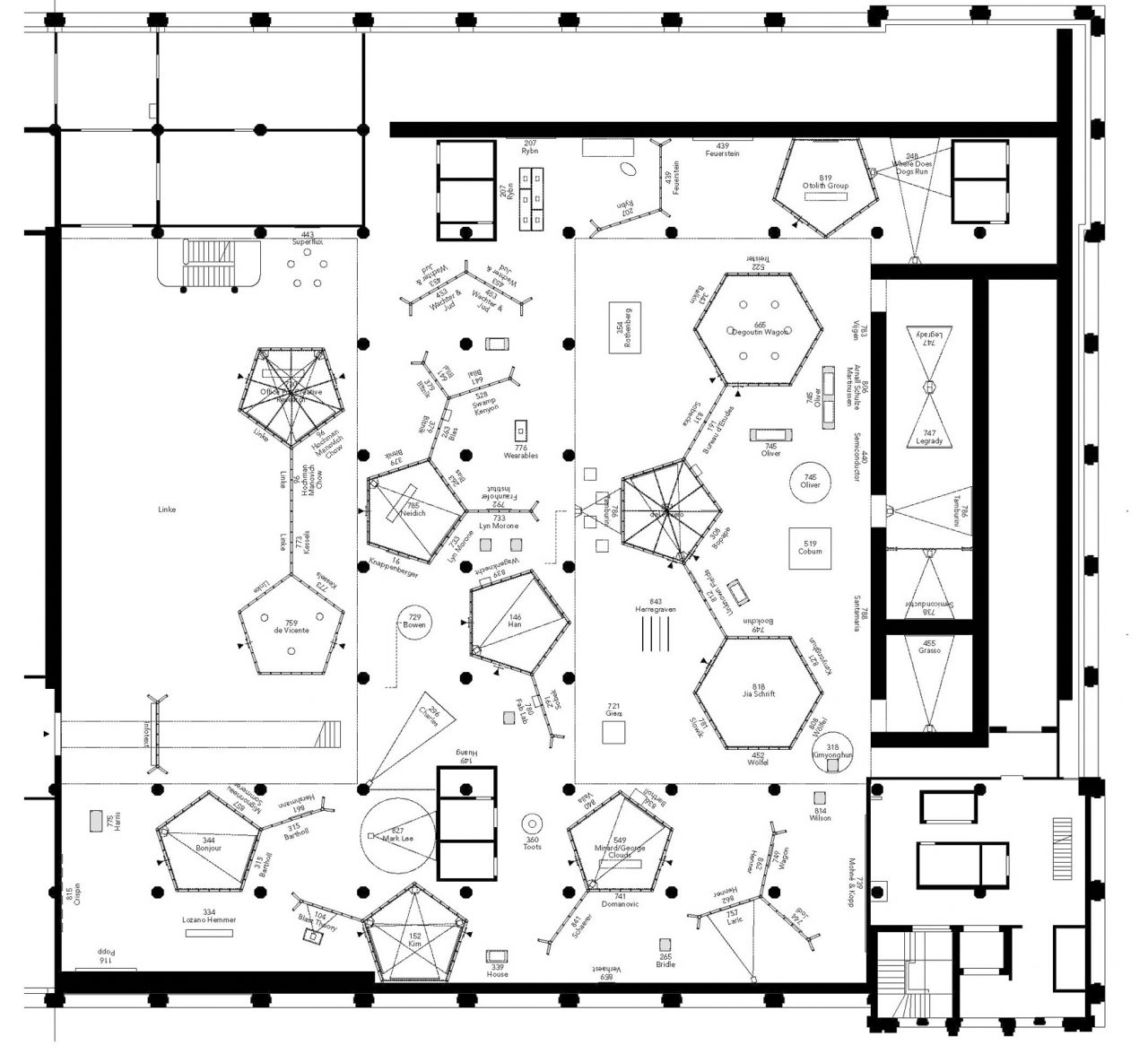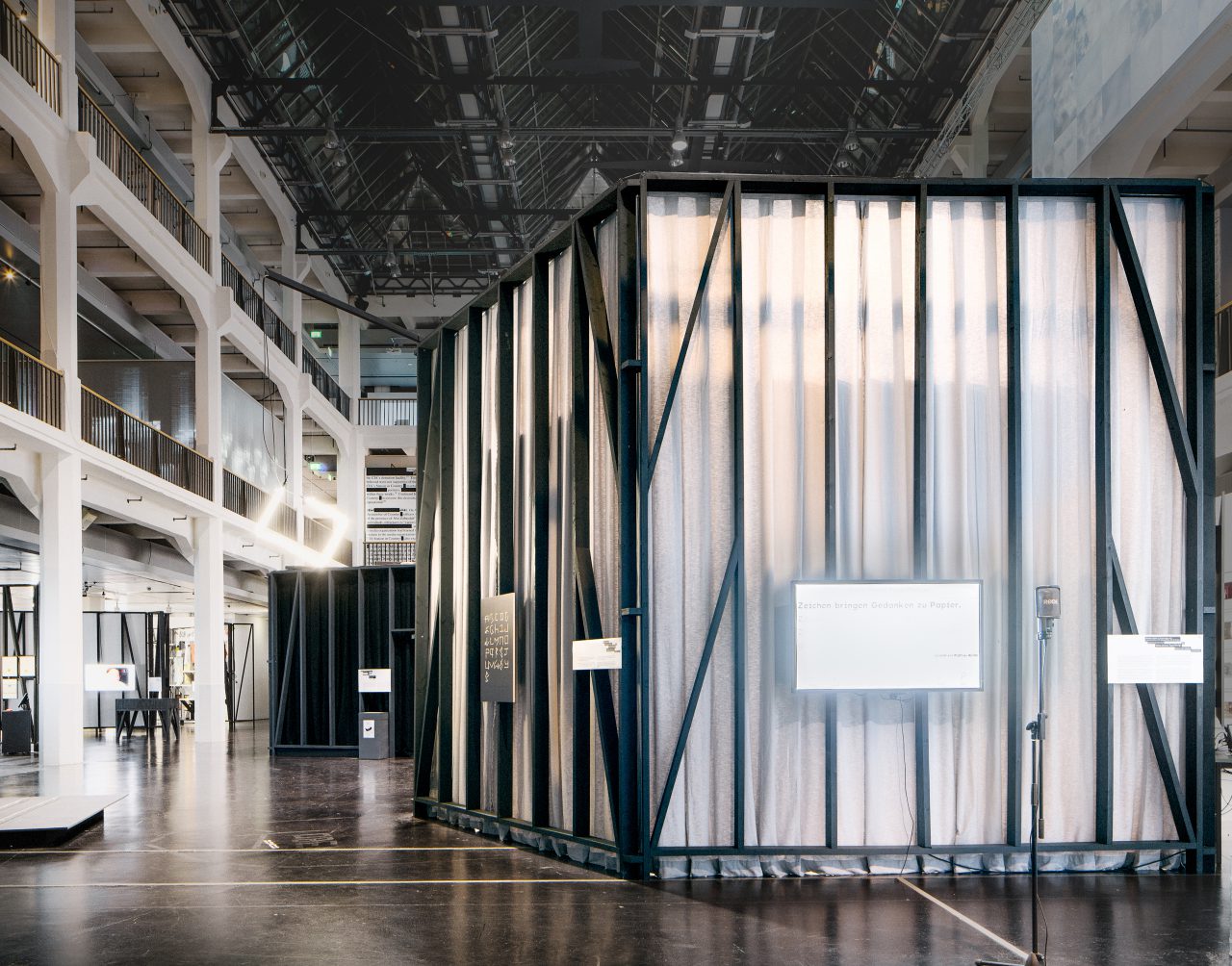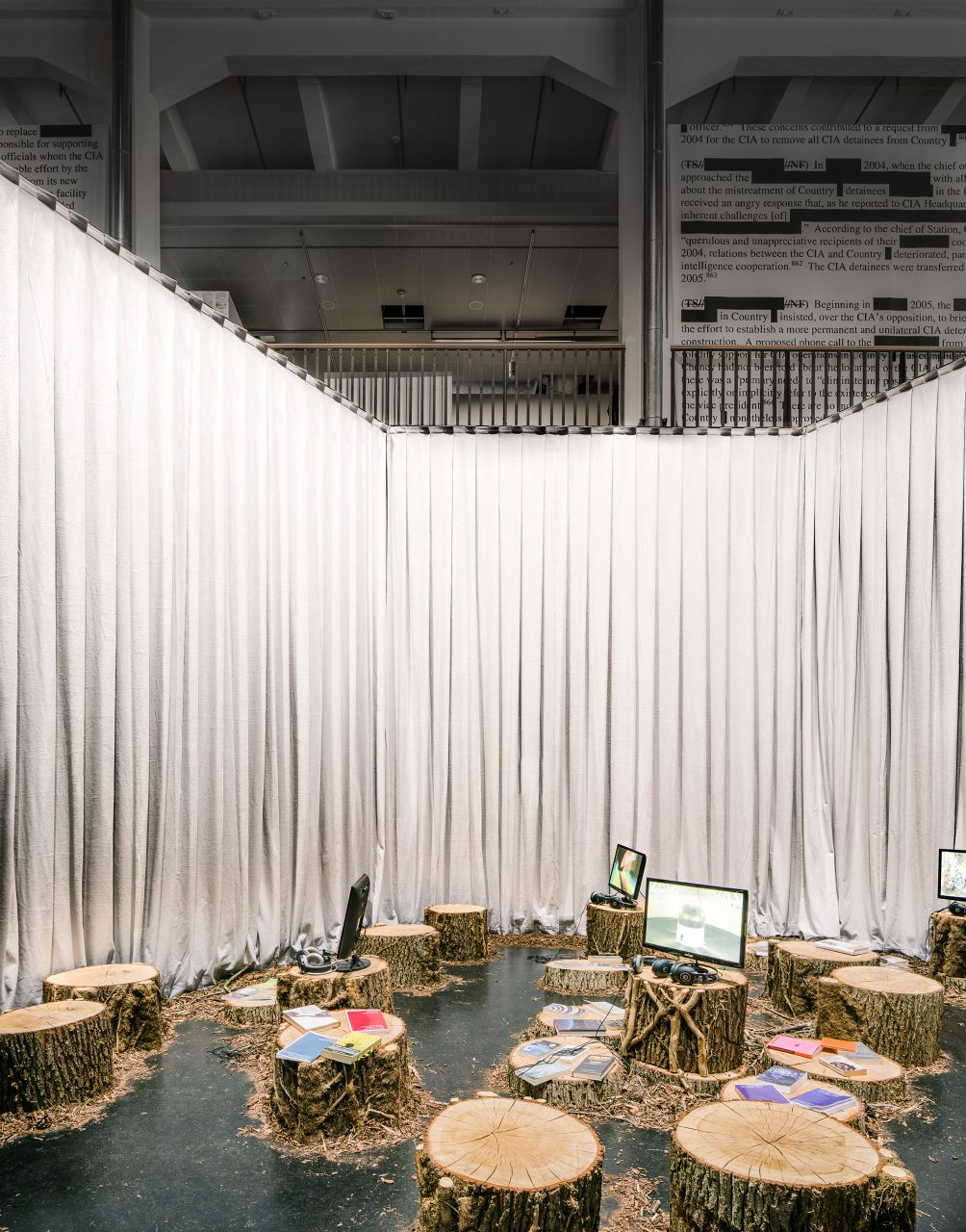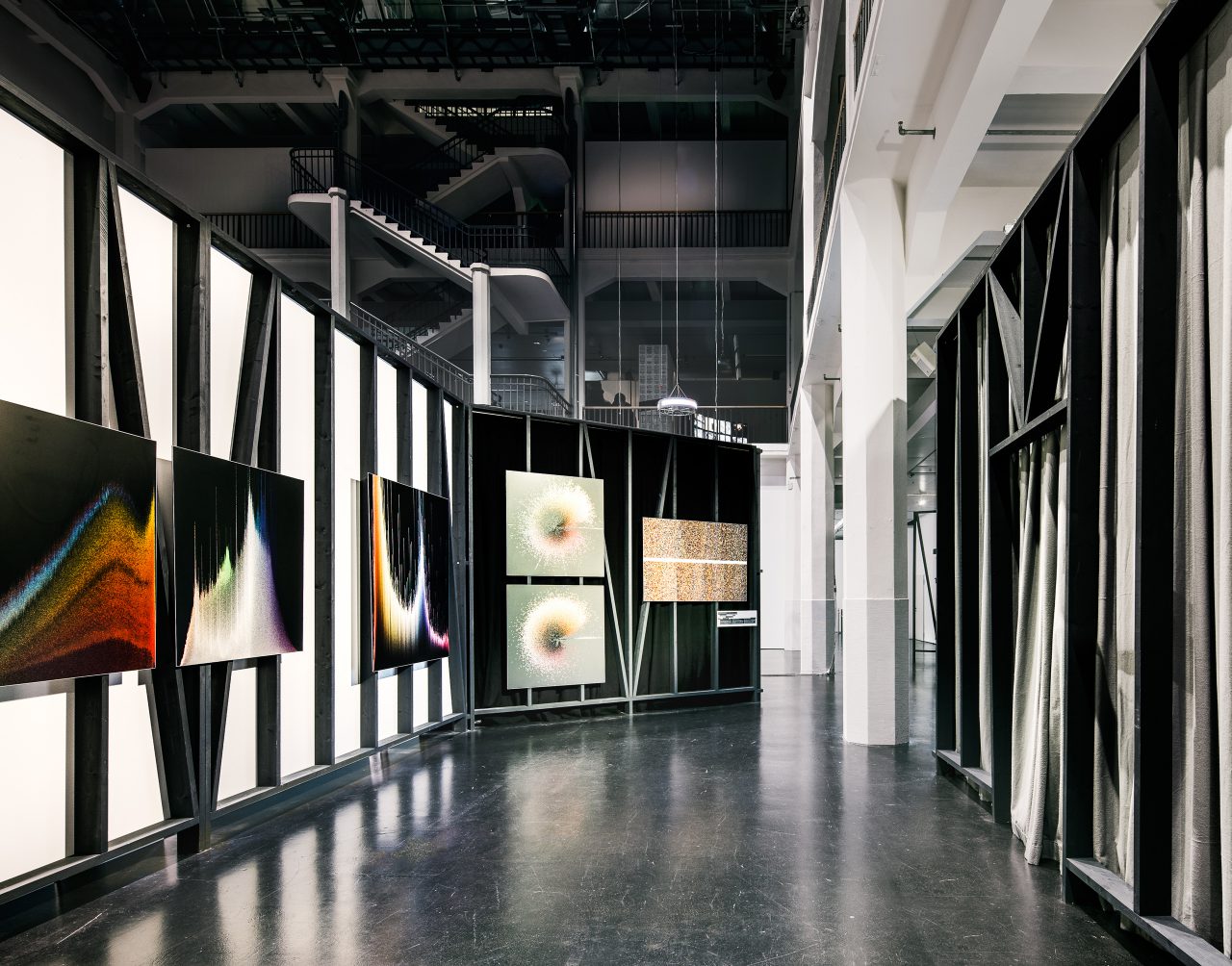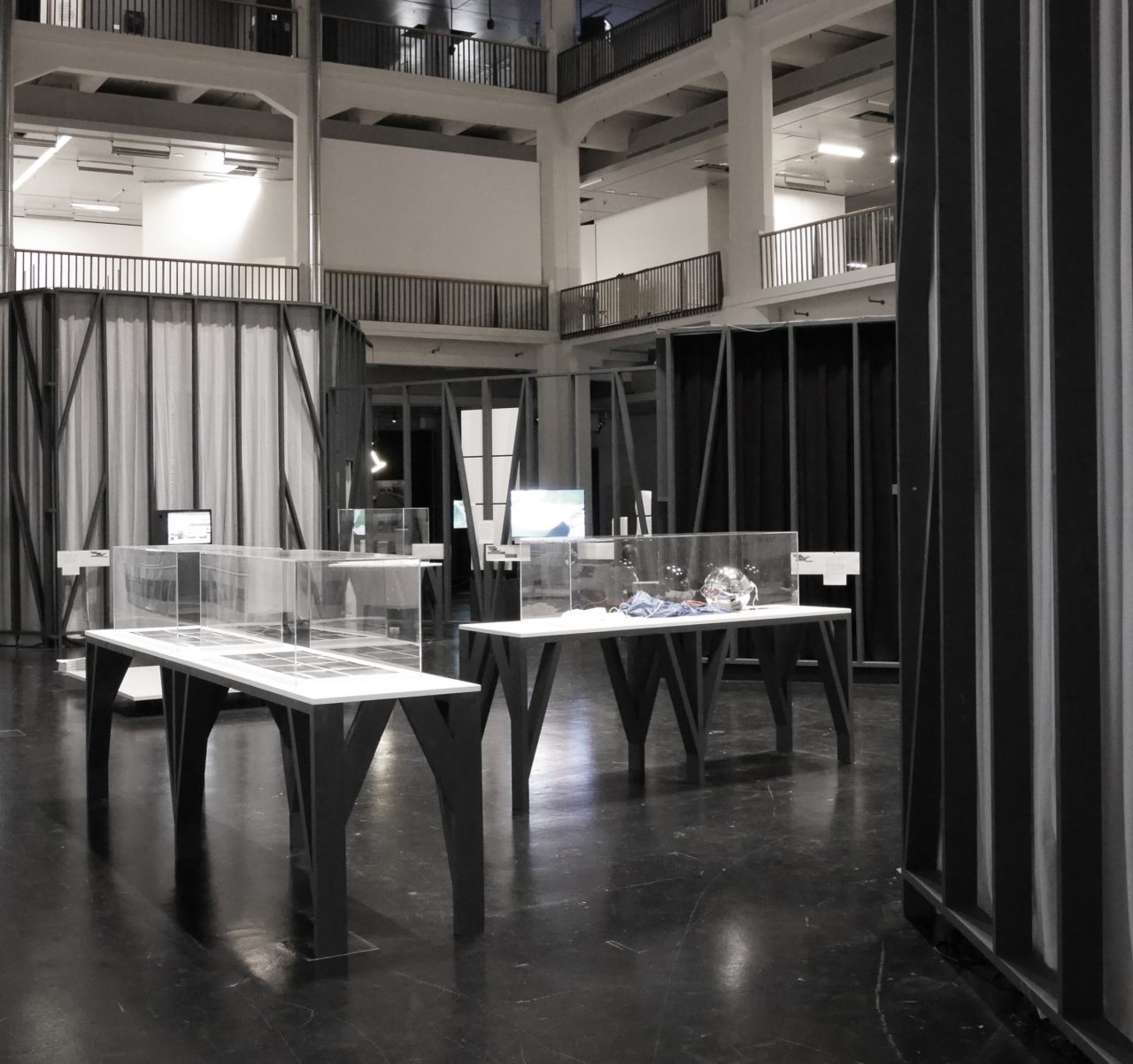 Exhibition design as part of 'Globale'
In collaboration with Eva-Maria Stadelmann & Frank Joachim Wössner
2015
Area: 2500 m2
ZKM Zentrum für Kunst und Medientechnologie
Karlsruhe, D
Photos: Simon Menges

The architecture provides an open system that within the large halls of the former factory building, unlike closed spaces, enables a presentation of the exhibits with maximum transparency. Wall modules featuring a light timber-frame construction can be combined into groups of various shapes and sizes. Polygonal rooms interspersed between the filigree walls structure the space and allow the display of videos within the darker environments enclosed by curtains. Similar spatially ramified systems can be found in nature, science and art to establish both continuity and relationships.
The modular constellations accommodate a flexible exhibition arrangement and provide a fine structure for different interconnected thematic areas. Visitors can freely navigate between the walls to gain an individual experience of the exhibition.
The permeability of the modular wall system allows interaction between the exhibits and their simultaneous experience in multiple spatial constellations.