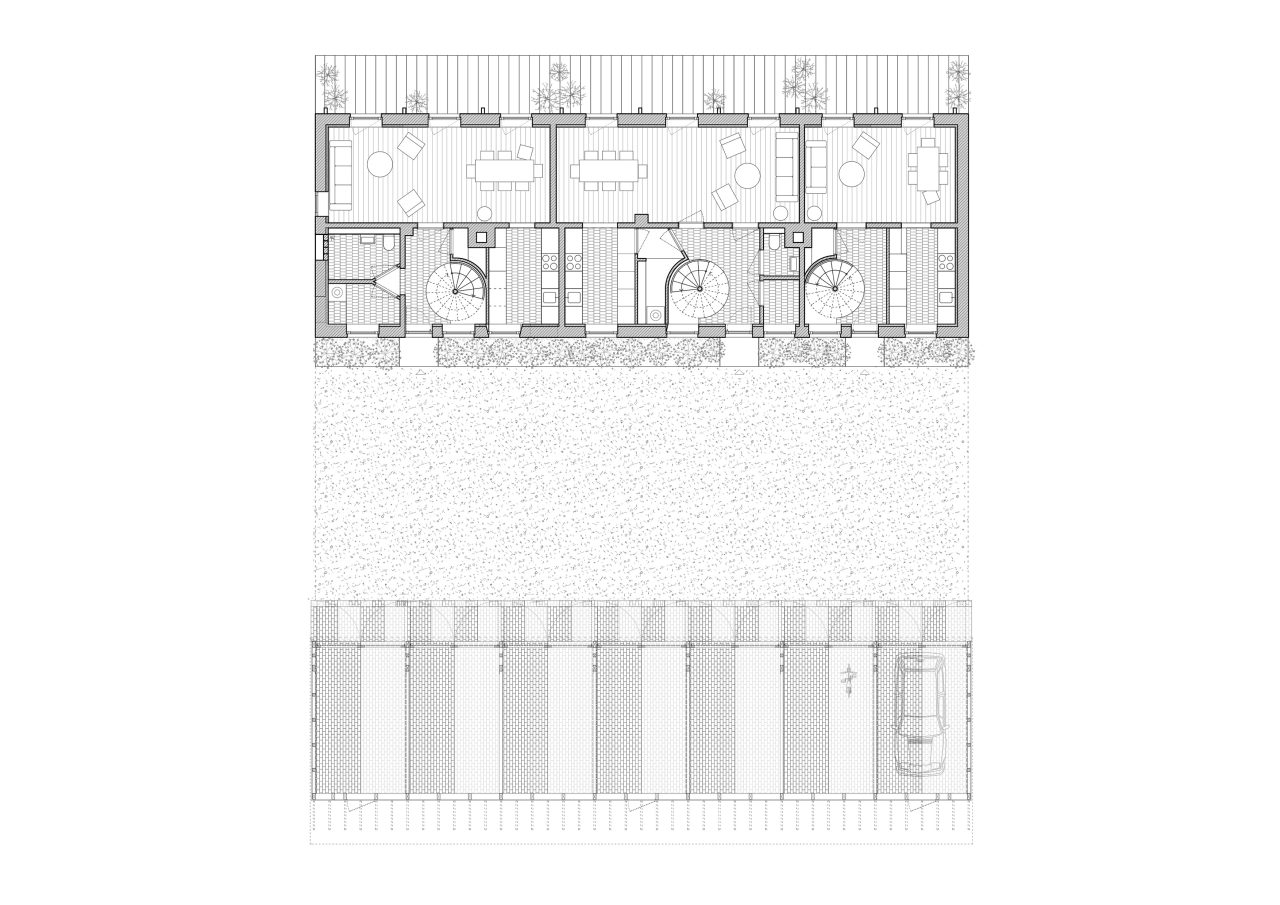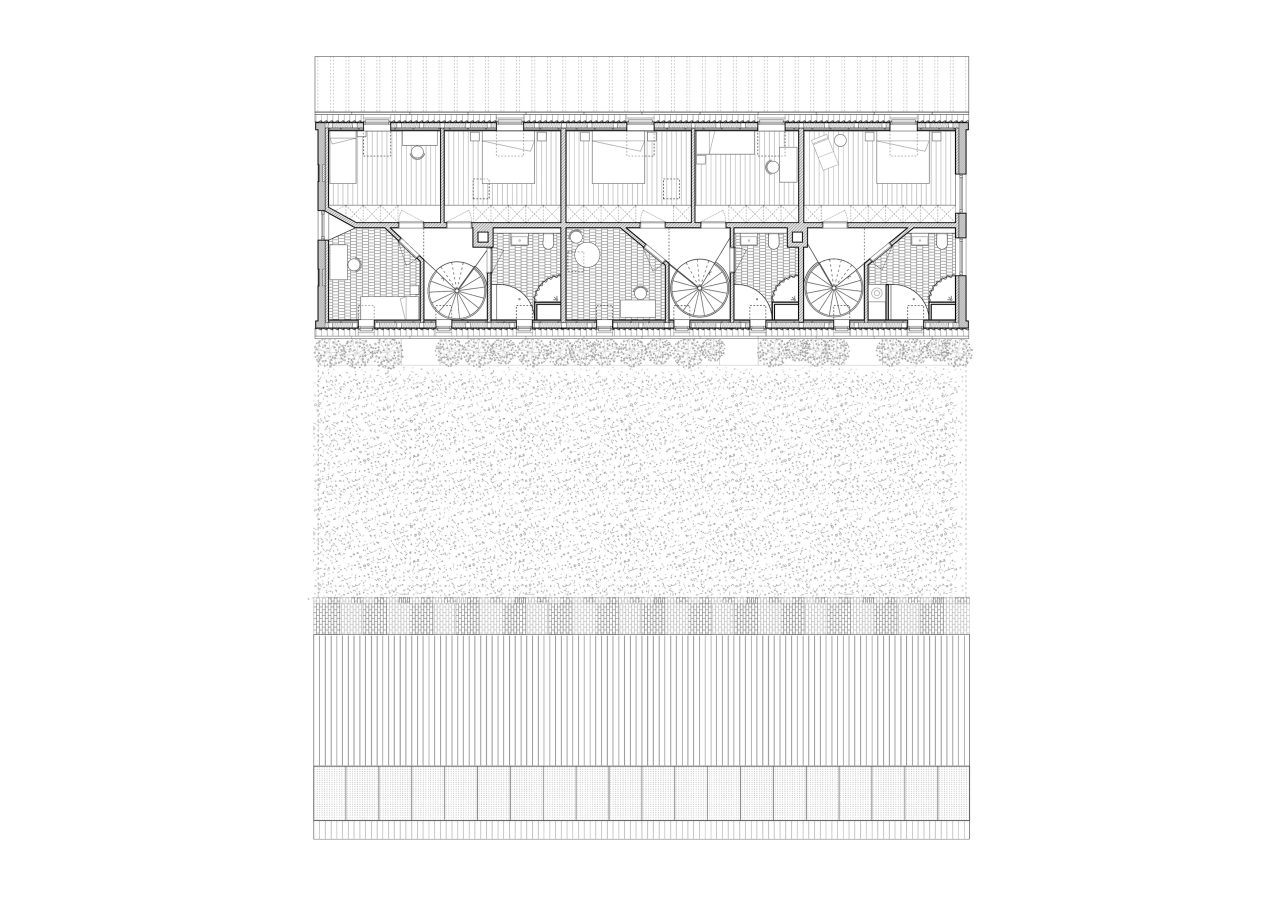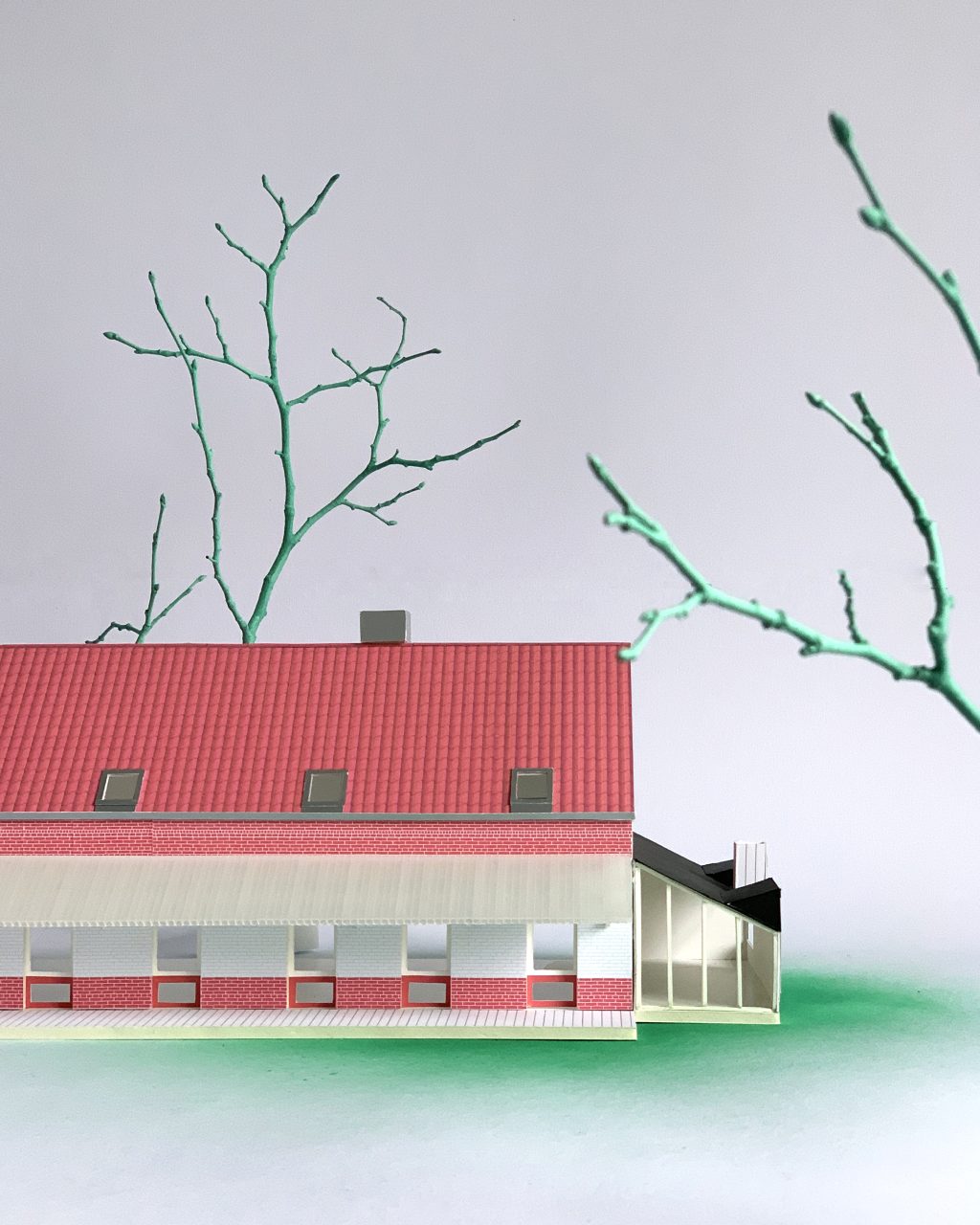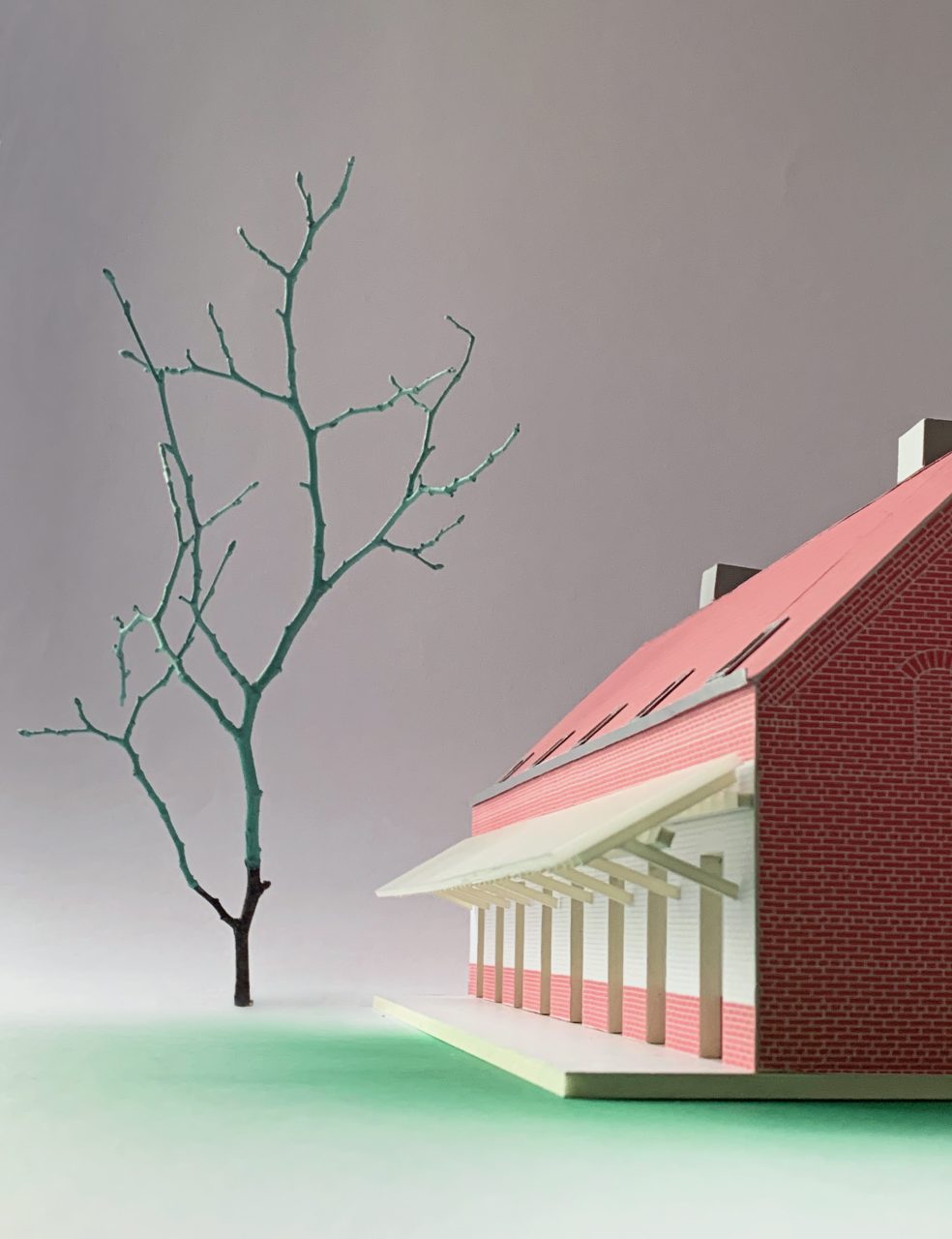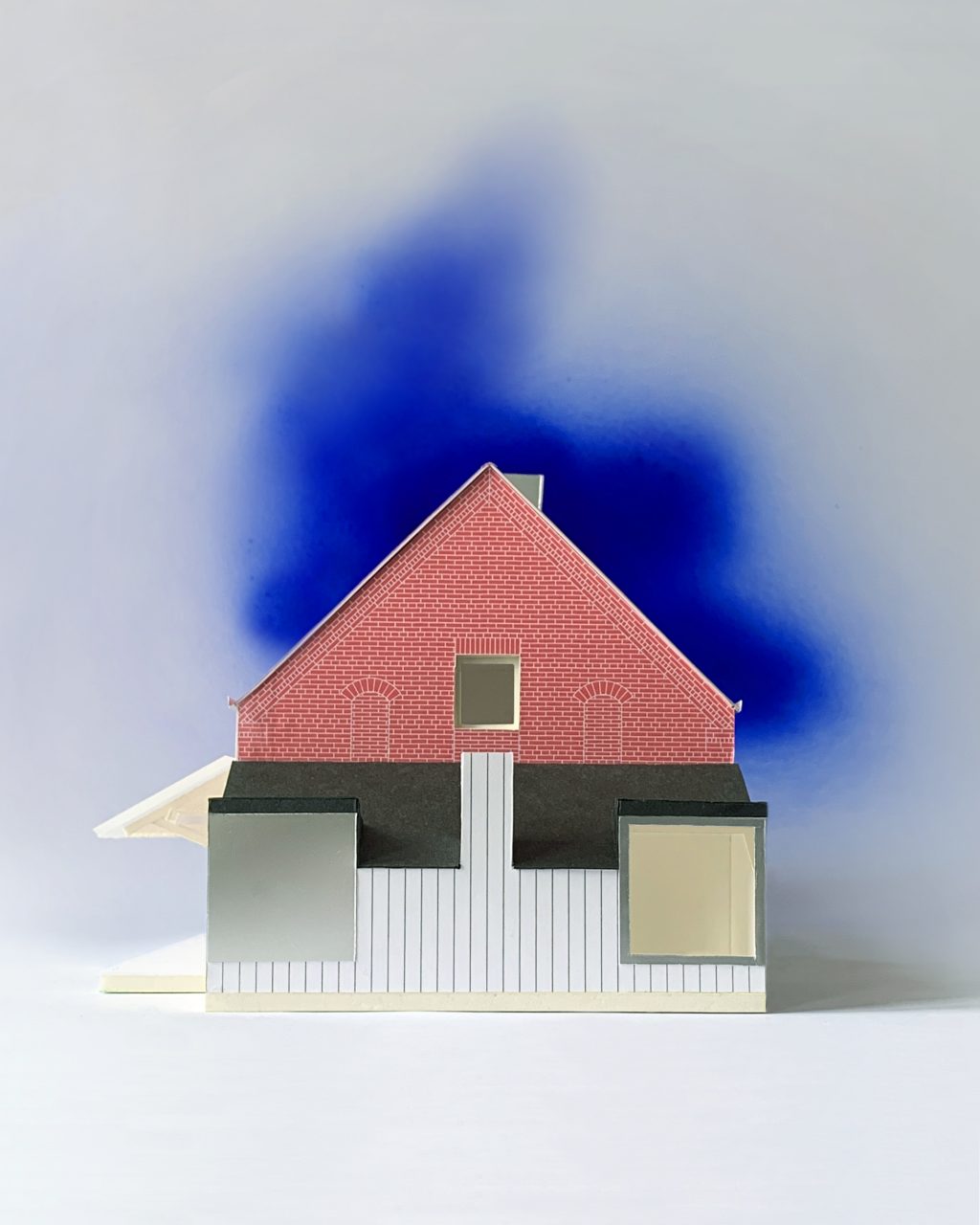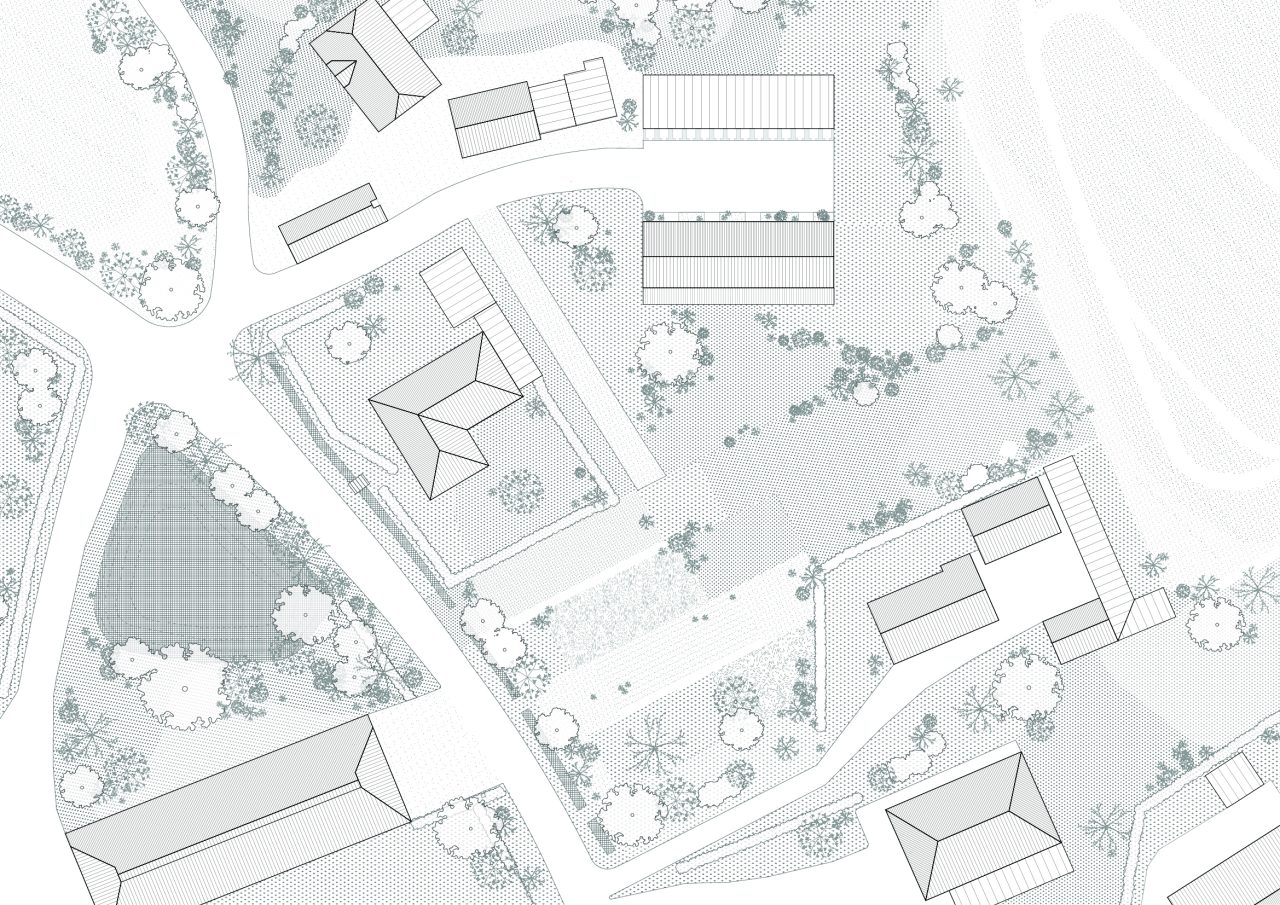 Dorfstrasse 32
Transformation of three existing houses
Three units with 300sqm net area
Energieberatung: Energieberatung NordOst
Statik: Baubüro Kröger
2022 - ongoing
Team:
Luisa Behrendt, Marta Kazimierczak, Lukas Keller, Jonas Krause, Sara Madej

Over several decades the original layouts of the building from the mid 1920s has been obscured by numerous subsequent alterations which is why the new design is aiming at bringing back the original typology which organises the three houses lengthwise into two flexible and generous halves. The new transformation clarifies the plan and section but it also optimises wall build-ups with new internal layers of natural finshes, insulation and low-energy heating, all powered by renewables. On the GF a minimum of walls are demolished to reduce costs and waste, whereas the attic floor is now laid out with large rooms reaching under the roof up to the ridge.
A long and deep veranda provides sheltered individual outdoor space towards the orchard garden but also lends generosity to the building as a whole.
The transformation reinforces the linear character of the house on its long sides, at the ame time it makes space and anticipates extensions on the gable ends which eventually may also become part of the internal rooms.