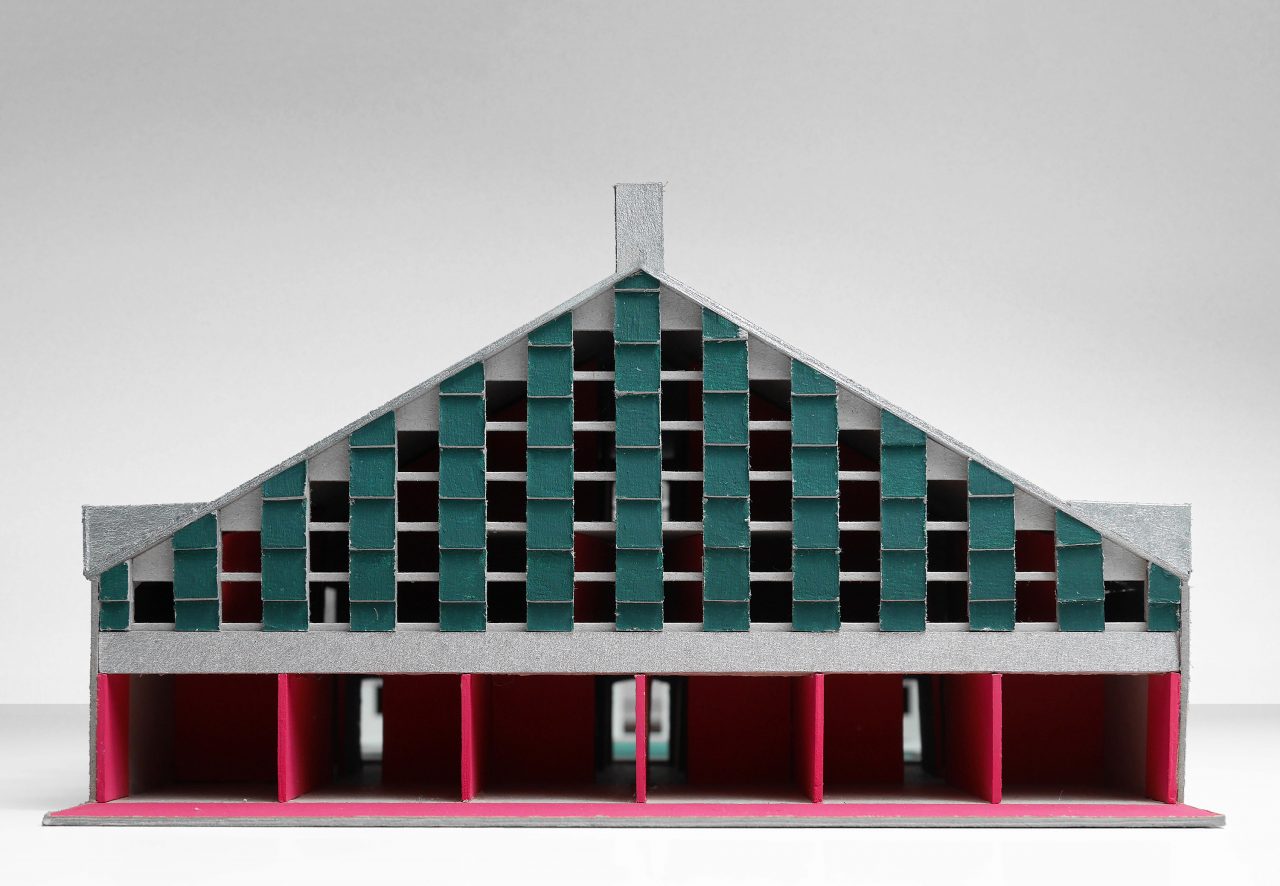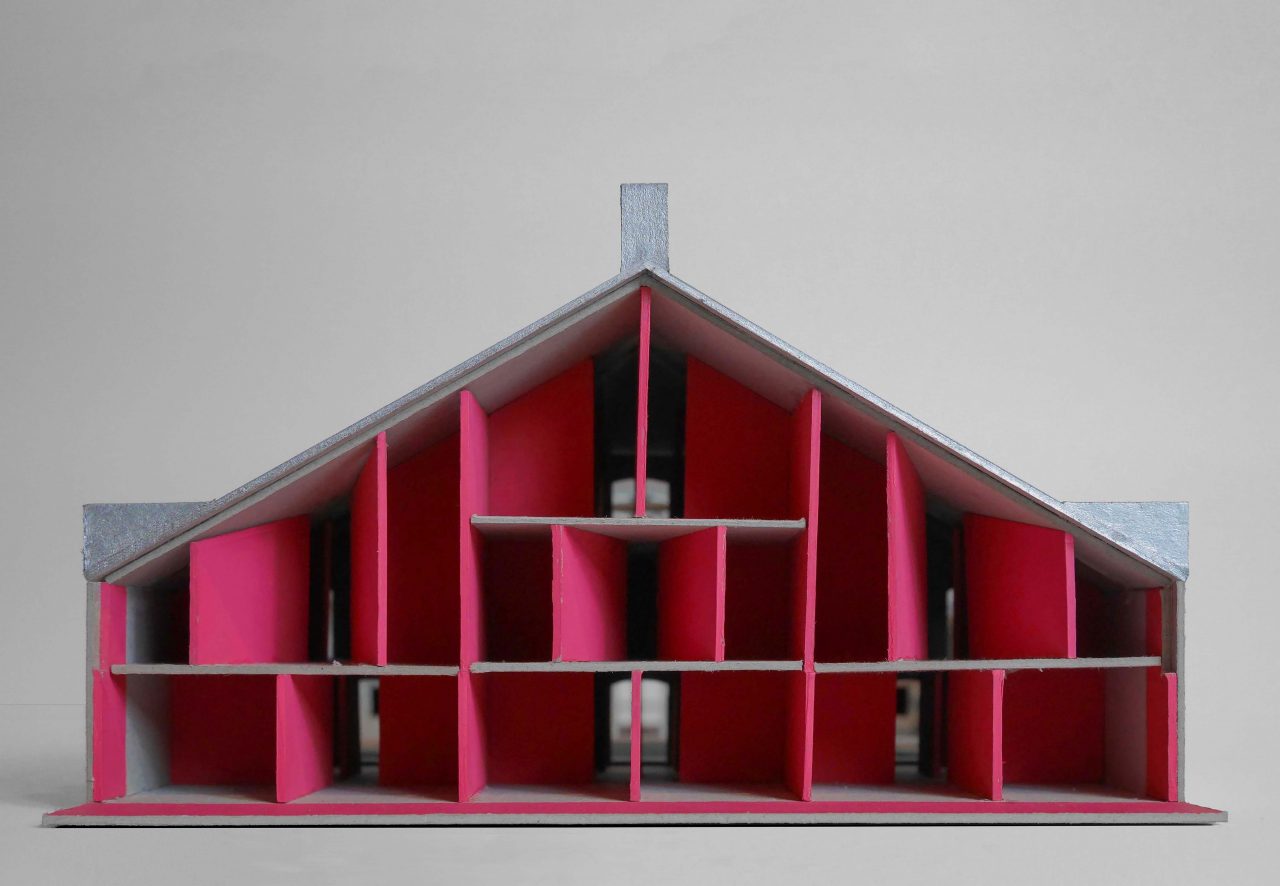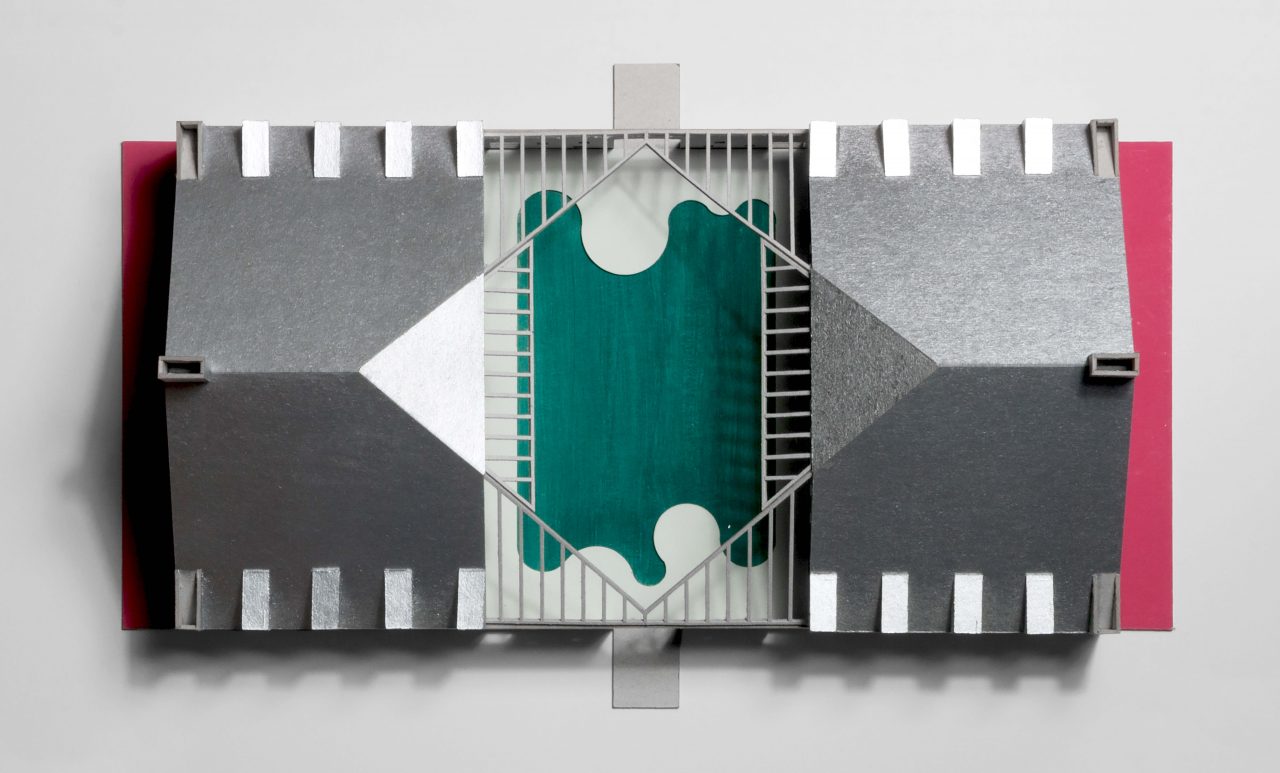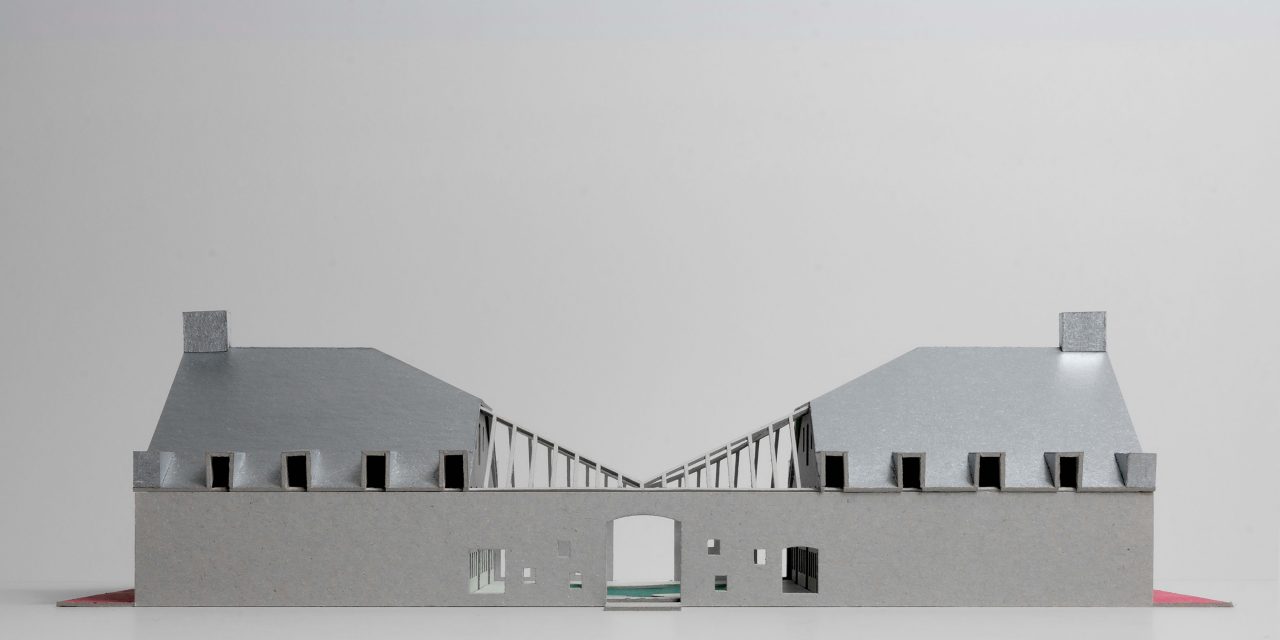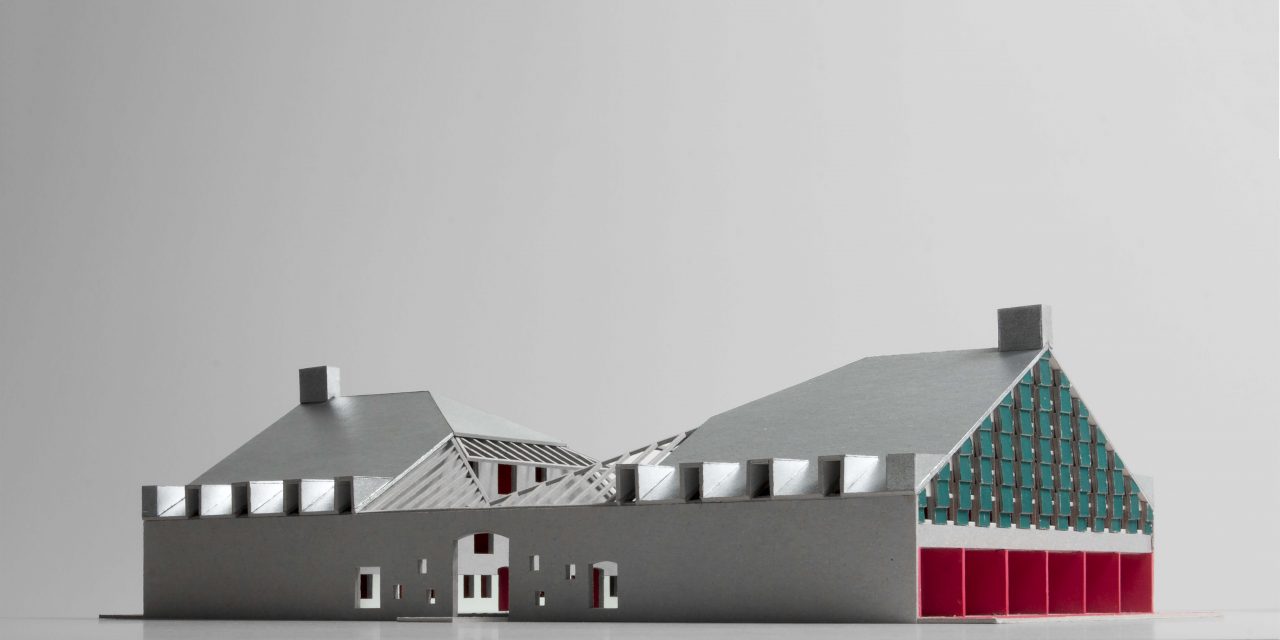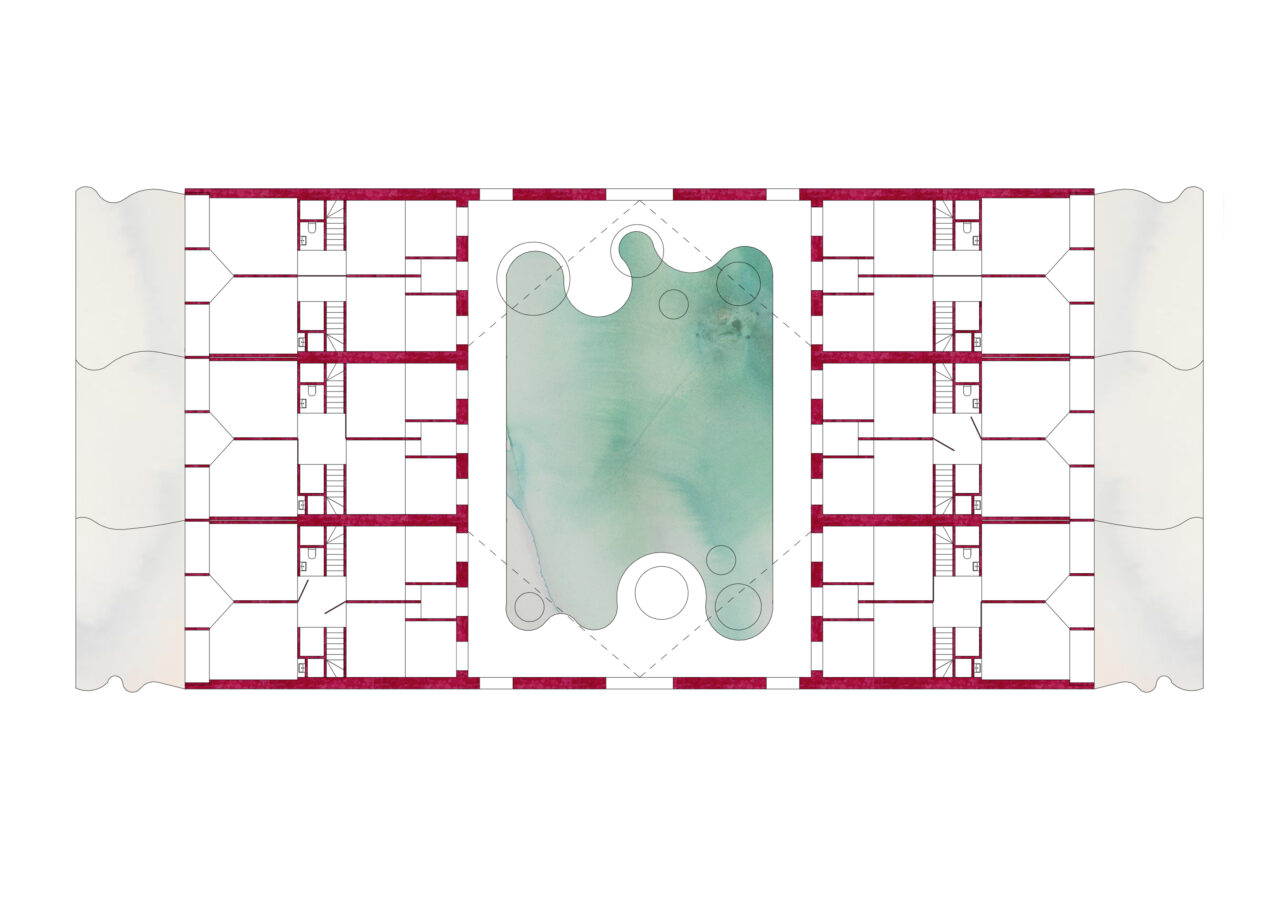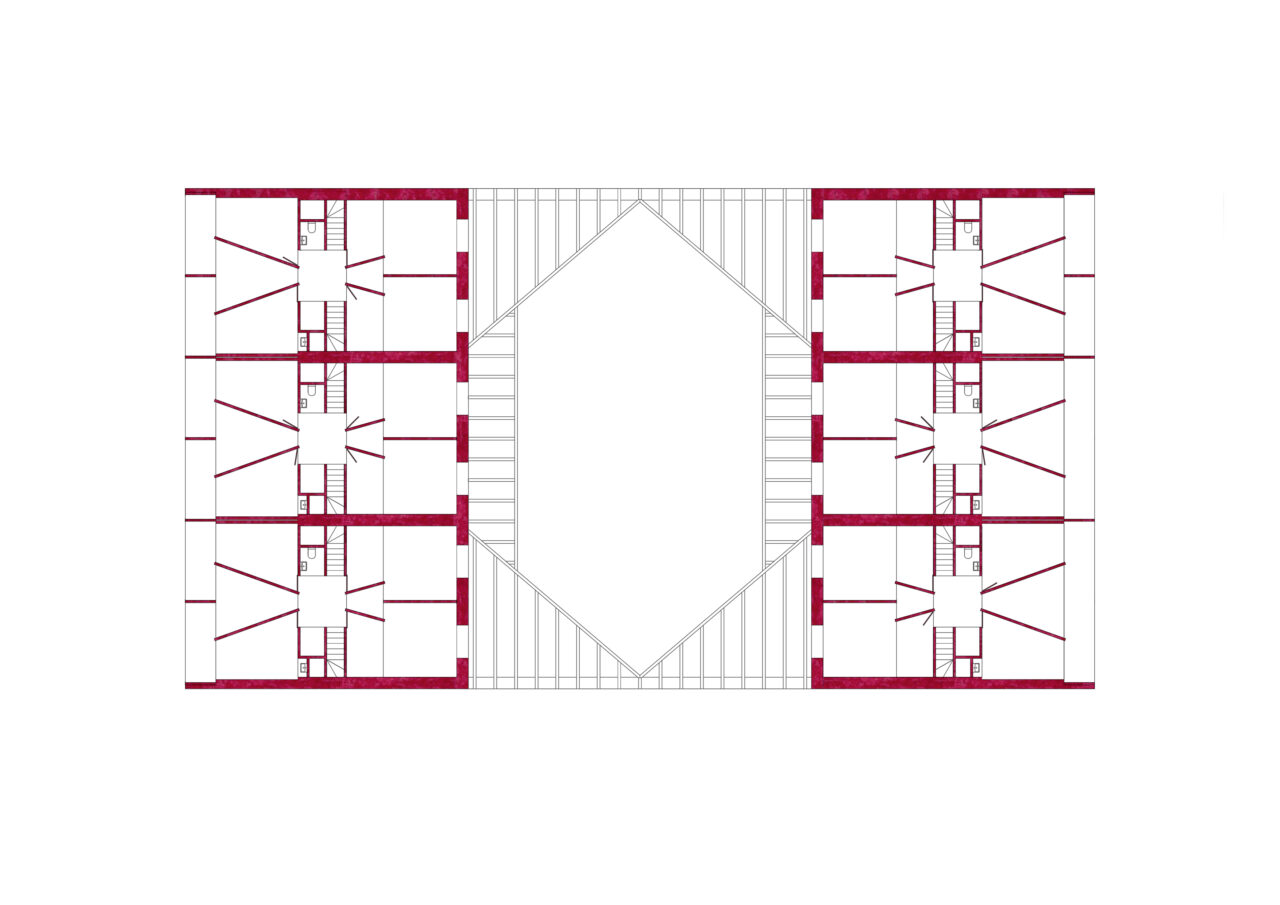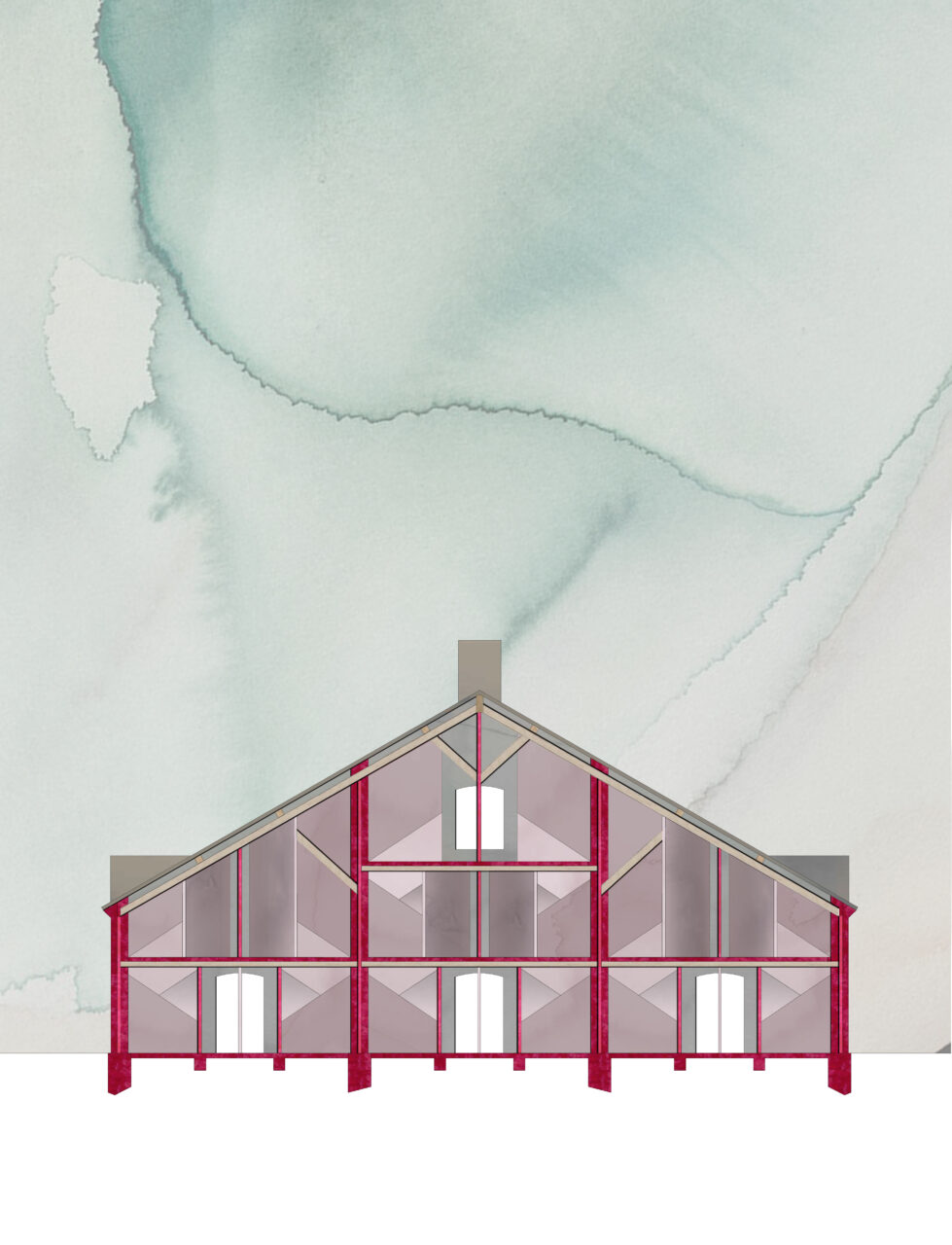 Contribution for the exhibition 'Alternative Histories'
Curated by Jantje Engels and Marius Grootveld, in collaboration with
Drawing Matter and the Architecture Foundation
London, March 2019
Exhibited at:
Cork Street Galleries in London, CIVA in Brussels, Irish Architectural Archive in Dublin
Team:
Jan Schweizer, Bernd Schmutz

Following the curators' invitation to participate  at the exhibition 'Alternative History', in collaboration with Drawing Matter and the Architecture Foundation, we have translated the original drawing for a granary by Hardouin-Mansart from 1680 into a deep building for flexible use. The big  timber structure shelters single, double and triple units, internal and external spaces, all assembled under a large roof which has been cut diagonally to form a light garden as an open centre, lined with pergola-like timber roofs.
The layered plan mediates between the rustic brick facade to the public interior and a fine curtain wall for the individual units opening up to the landscape. The building embraces both the pragmatic and noble symmetry of barns and the accidental nonchalance of the rural landscape. The project emphasises the multiple readings that arise between programme and envelope, between plan and section, between shared and individual spaces –  it is not clear if there are one, two, three, six or more buildings under one roof.  As opposed to the determination of type, these ambiguities are seen as a potential to keep the typology soft and malleable, and to make it flexible and adaptable for future iterations, all held together by the inherent logic of the original drawing.