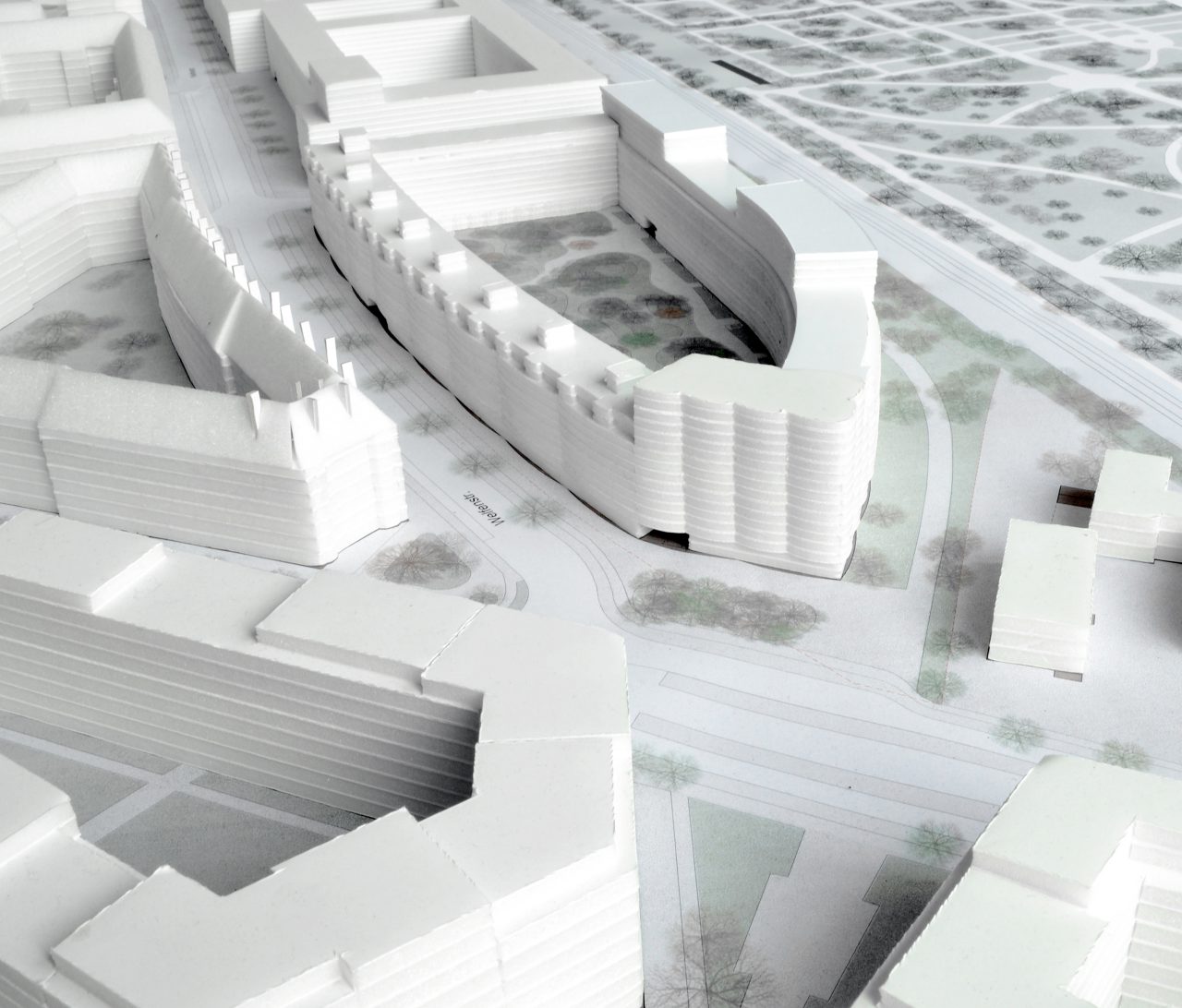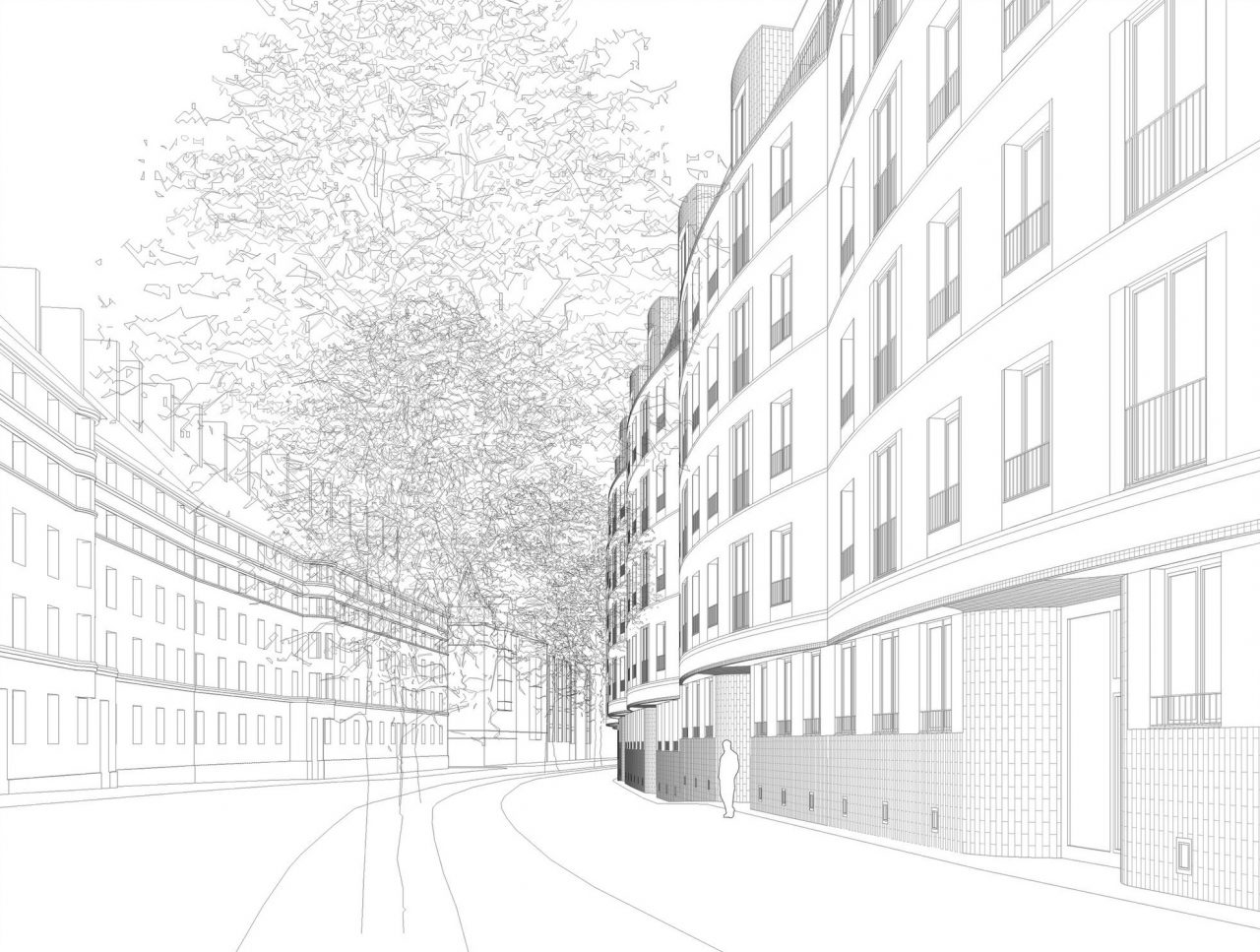 Masterplan and developed design for a housing block
Approx. 350 flats
2013-2015
Welfenstrasse, Munich, D
With Caruso St John Architects


The design for the large apartment block in Welfenstraße follows the edges of the site with its gently curved main street laid out by Theodor Fischer around 1900. The block stretches as much as possible towards the perimeter to open up a generous courtyard at its centre with a park landscape that can be used by all residents. Approximately 350 flats are spread throughout the block with a wide range of types. The front is facing a small square with a taller building whereas the back wing is based on a kindergarden tying both flanks together.