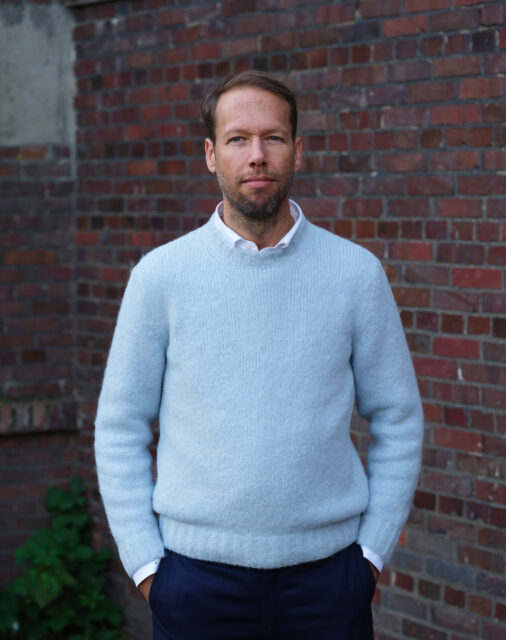 Bernd Schmutz studied architecture and urban planning at the Academies of Fine Arts in Vienna and Hamburg where he graduated with distinction in 2003. Until 2015 he worked for eleven years as an office partner with Caruso St John Architects in London where he was responsible for a large range of projects in the UK, Germany, Netherlands, Belgium and Switzerland, among others the contemporary arts centre 'Nottingham Contemporary', Grade-I-listed 'Soane's Museum' in London as well as the recently completed office building 'Bremer Landesbank' and the 38.000 sqm – apartment block 'Welfenstraße' on the former grounds of the Paulaner brewery in Munich which is now under construction.
       In 2015 he relocated and set up his own office in Berlin and has since worked on housing and office projects, exhibition designs, galleries and renovations. The office enjoys working across different disciplines and all scales in order to provide bespoke and sustainable solutions for every client, from furniture to urban planning. Specific conditions and constraints are seen as an opportunity to deliver tailored designs which mediate beyond fashion with an open-minded approach between beauty, functional needs and costs. While the office has a deep interest to work with careful interventions in the rich context of the city it has also increasingly engaged with projects on the countryside to explore the potential of barns and cottages conceived as simple, flexible and enduring structures between poetics and pragmatism.
       With its base in Berlin, Bernd Schmutz Architekten is currently working in Germany, UK and Italy on architecture, interior design and research projects. In parallel, Bernd Schmutz has been teaching as guest professor at TU Dresden and has previously been teaching at Leibniz University Hannover, leading the chair of Design and architecture theory as guest professor and for three years at Kingston University in London. He is invited regularly for juries,  lectures and as a guest critic at various universities and institutions in the UK, Germany and Switzerland. He is a registered architect at Architects Registration Board in the UK and at Bayerische Architektenkammer in Germany.
Contact:
info@berndschmutz.com
Bernd Schmutz Architekten
Wöhlertstraße 14
10115 Berlin
T  0049 (0) 30 9840 7478
M 0049 (0) 162 288 2225
Team present and past:
Malte Neumann, Patricia Gines Madrid, Tamim Arab, Tilmann Uibel, Egor Gaydukov, Maite Raschilla Kausel, Luisa Behrendt, Marta Kazimierczak, Christoph Kuhr, Mathis Bergmann, Jonas Altorfer, Ella Esslinger, Hanna Fokken, David Gripp, Alina Izmaylov, Lukas Keller, Sara Madej, Miroslav Pazdera, Dylan Radcliffe Brown, Jan Schweizer, Bernd Schmutz
Vacancies and applications:
We are looking for new motivated team members and are offering positions for a German-speaking architect and internship to work on a range of new and ongoing projects.
Please send your application including portfolio, CV, motivation letter and references as a hard copy or  PDF to application@berndschmutz.com. Unfortunately we are unable to return hard copies which have been sent by post.
© Bernd Schmutz unless stated otherwise
Website: Fuchs Borst